Botanik, an open-air lounge at Golden Parkk Hotel, is all set to welcome guests looking for a luxe and chill time. This beautiful green-themed space has an open-air seating where you can enjoy a romantic time with your loved ones, and witness the sunset with Victoria Memorial in the backdrop. The place also has a dance floor which is your perfect place to groove. Divided into three zones, Botanik has a lounge/club space, open-air seating deck, and a covered glasshouse for the open-air feel but without the heat or the rain. The space is spread over a whopping 9,500sq ft and can seat around 220 guests. The menu is multi-cuisine with a focus on global fusion.
"This project, Botanik, is another gift to our City of Joy. We are blessed to have received such positive feedback with our earlier outlets within the hotel. At Botanik our focus has been around soul-satisfying food and entertainment. I took inspiration from my first venture into F&B, The Golden Harvest China Valley restaurant. When you come to Botanik, you are going to be awestruck with the view. I think we are the only lounge that has unfettered views of Victoria Memorial and the 42, which are two icons of Kolkata. Imagine your winter evenings, hosting sundowners like never before," said Bhupender Gujrral, managing director, Golden Parkk Hotel.
The Telegraph gets you the lowdown.
What: Botanik
Where: Golden Parkk Hotel, 13, Ho Chi Minh Sarani
Timings: 5pm-4am
Meal for two: Rs 2,000-plus with alcohol
The open area is further divided into two zones — a glasshouse on one half, and an open-air zone adjacent to it. Above the glasshouse is another sky deck that raises the bar higher when it comes to stellar panoramic views. Done in shades of green with weather-friendly comfy seating, this zone has a cosy luxe feeling.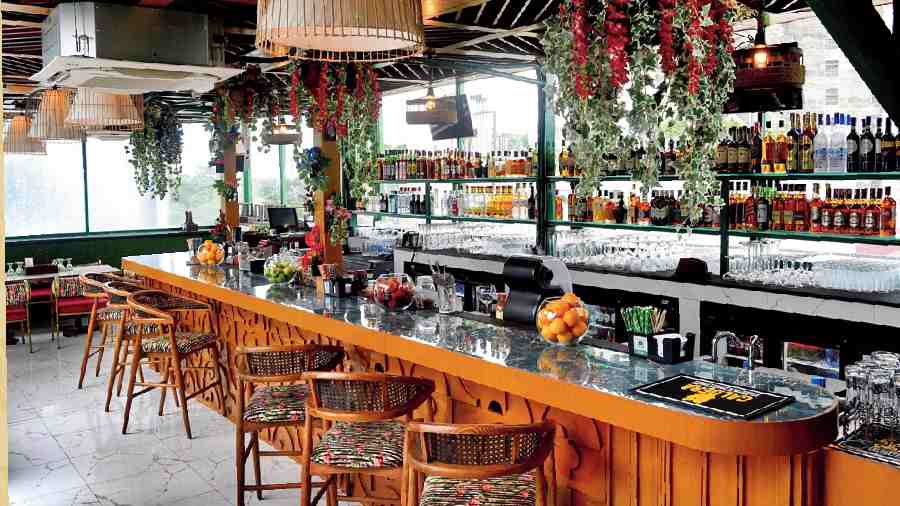 The bar in the glasshouse has a cute European vibe with plants and flowers hanging from the top. It is done in woody shades with bright printed velvet high chairs. Cane lamps line the ceiling, and the rest of the velvet seating theme follows throughout the glasshouse.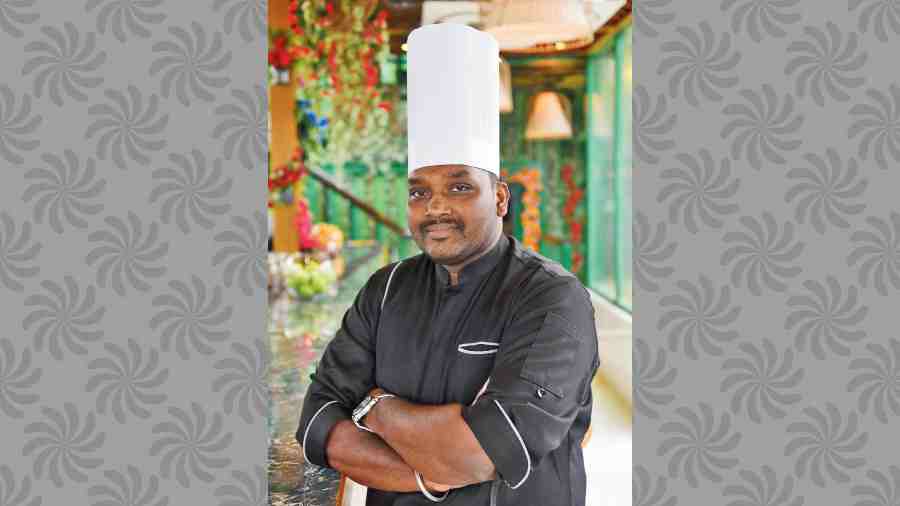 "The menu is multicuisine keeping in mind the demand from diners these days. Our focus is to create fun and signature dishes that diners call for again and again," said Prakash Biswas, executive chef, Golden Parkk Hotel.
SIP AND BITE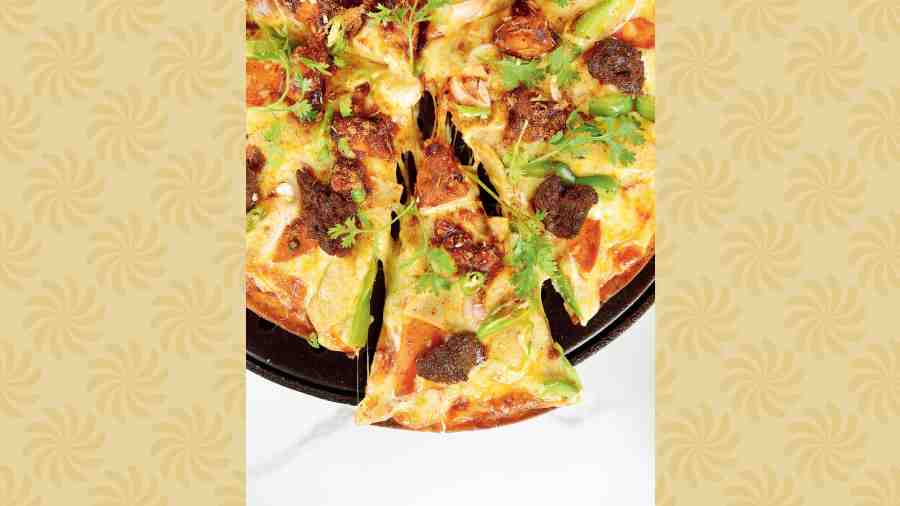 Meat Lover's Pizza: This has chicken chunks, salami, as well as cooked mutton chunks and is a loaded hot and sweet pizza that will be a hit with the Indian palate for sure.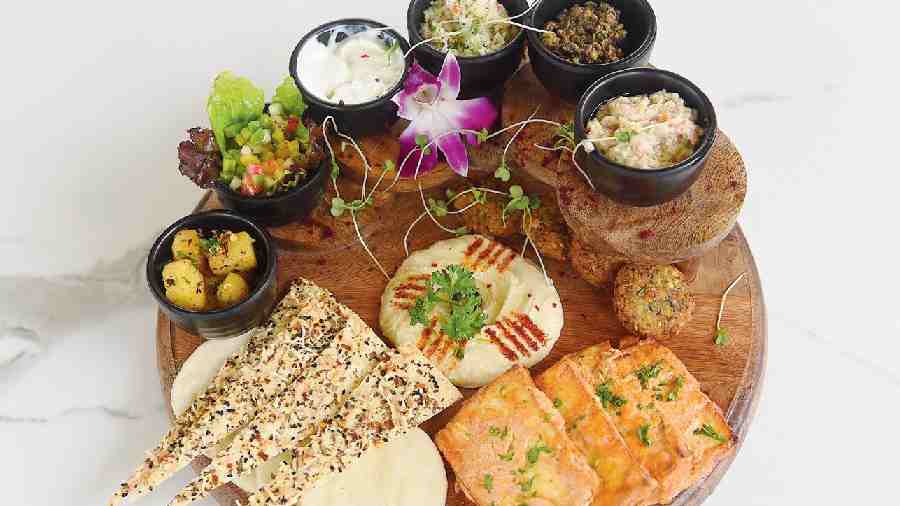 Mezze Platter: This is quite a looker of a sharing platter. Creamy hummus is the star of the plate and all accompaniments such as the pita bread, the lavash and the salad complement it perfectly.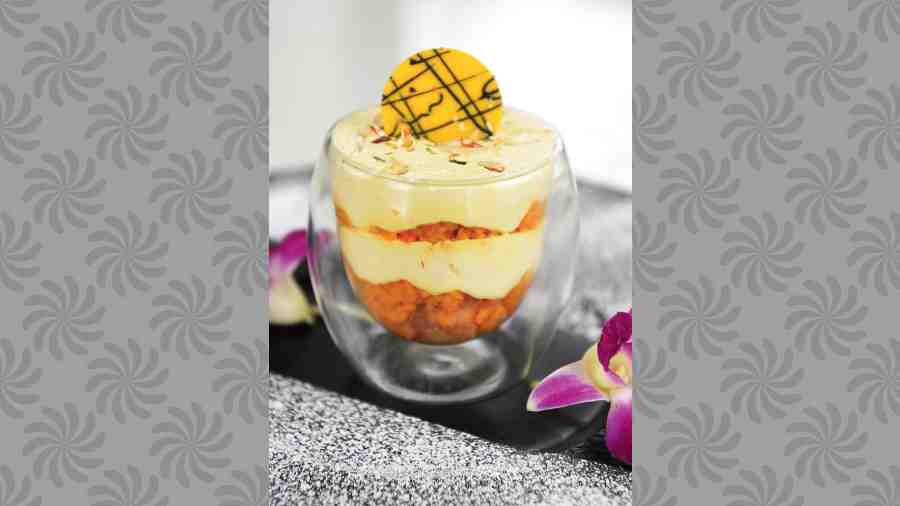 Motichoor Rabdi: A must-try recommendation from The Telegraph. This light and airy dessert brings in the goodness of a light sponge, motichoor balls, saffron yogurt mousse, and fresh dry fruits all in one.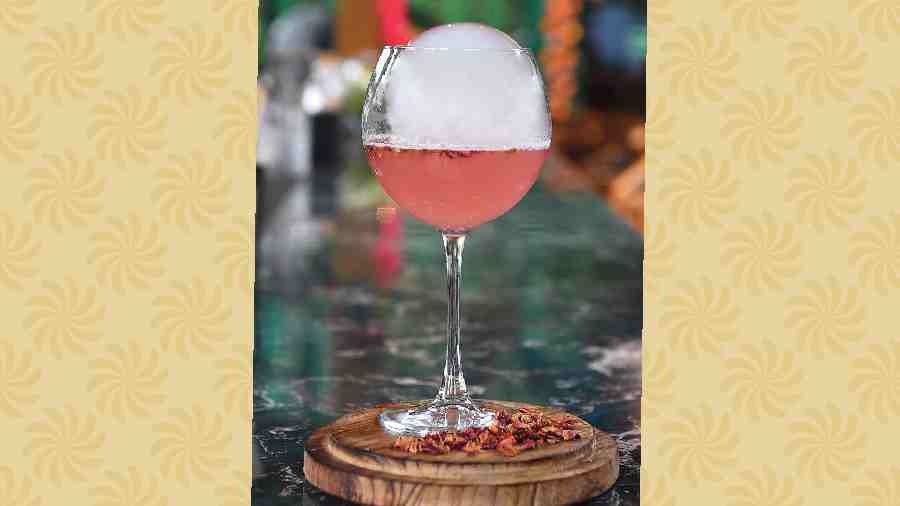 Lychee Licious: This pretty pink sip has lychee with gin and rose bitters, and is ideal if you like a sweet cocktail.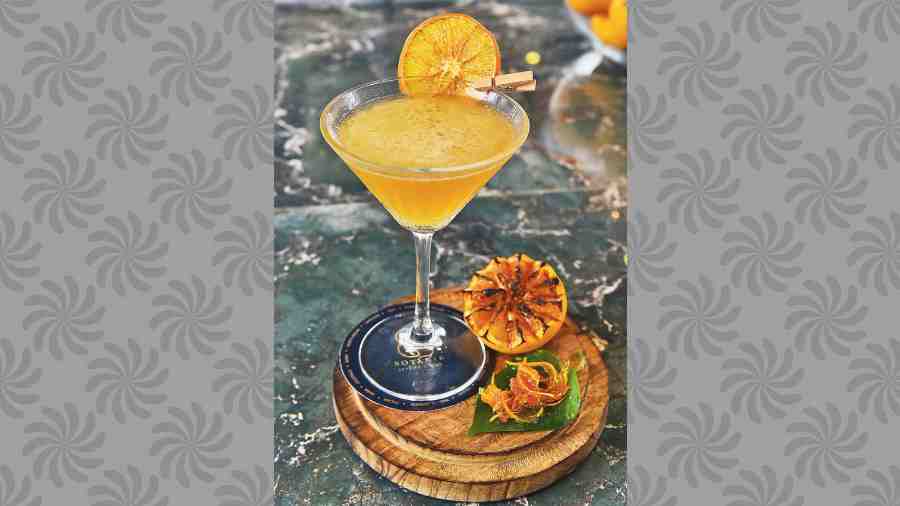 Honey Marmalade Martini: A special combination of whisky, honey, homemade marmalade and oranges, this smoky yet fruity sip will capture your taste buds.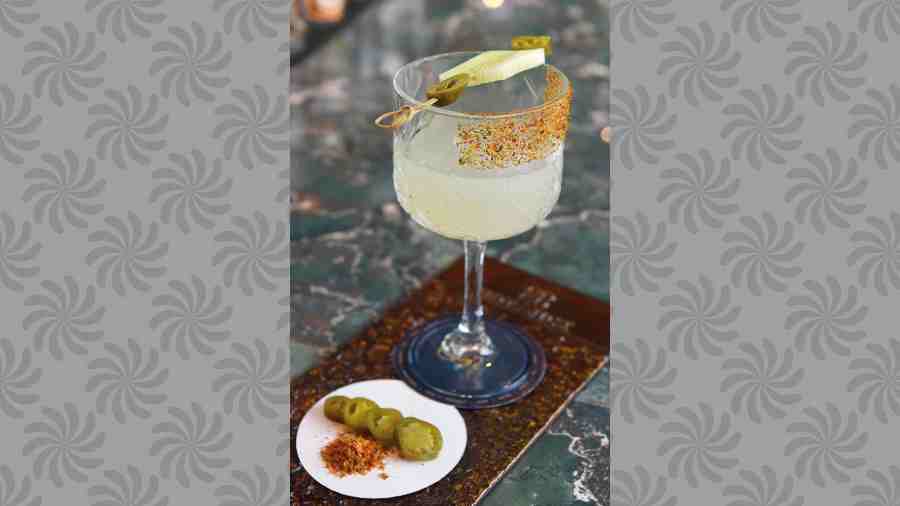 Botanik Margarita: Tequila, jalapeño, lime, sugar and dehydrated peppers create this punchy cocktail that's good if you want to experiment.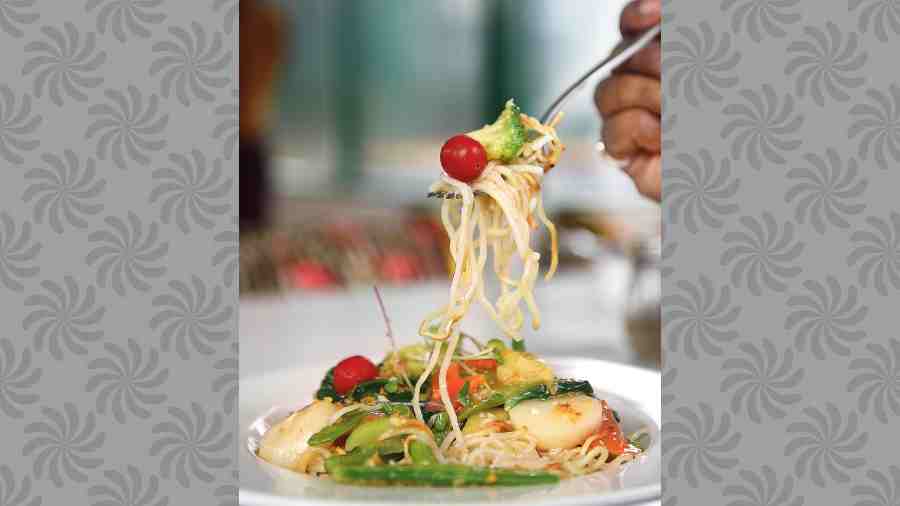 Pan-fried Noodles: Another comforting plate, this has a bed of crispy pan-fried noodles that is topped with a stew made using exotic veggies, mildly spiced, and a hearty portion that's easily shared by two.
Pictures: B. Halder