Ever thought how your pets feel when you go out to chill, leaving them behind at home? Even our paw-friends need to come out of the house and hang out sometimes. The solution to this is the newly opened Loafer's Café, which is pet-friendly and a cool place for you to hang out too! With 50 outdoor and indoor seating, and the whole zone being pet-friendly, Loafer's Café is a loving and safe environment for you and your fur babies. There are a few dos and don'ts to keep in mind while you take your pet to the cafe, like pets should be vaccinated, only friendly pets allowed and the owners should be responsible for their pet's behaviour at all times.
The interiors are well lit with a little Victorian touch to it, with wooden floors, pastel walls and floral upholstered furniture. You can also sit outdoors under the blue sky and fresh air, which is a bonus point for your pets.
Loafer's Café is serving Thai, Japanese, Mexican and other continental cuisines, along with tasty treats, muffins and healthy meals for the fur babies. So next time if you are planning for a chill session, take along your pet too.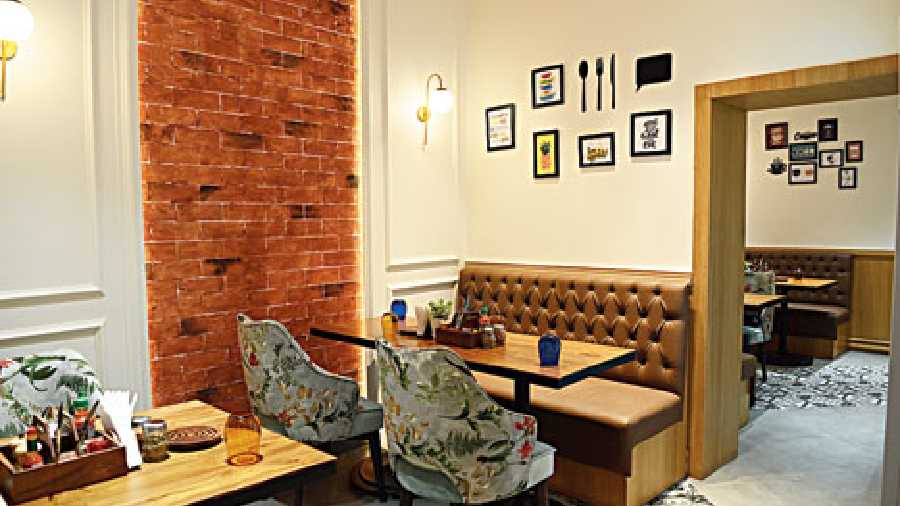 The well-lit interiors with floral upholstered chairs and pastel walls add a Victorian touch to the café. The outdoor seating sticks to a more green-and-white palette to add a touch of nature with granite walls, wooden tables with high suede-cushioned chairs and plants
What: Loafer's Café
Where: P-559, Lake Road, beside Kamala Girl's High School and Vivekananda park
Timings: 8am-10pm
Meal for two: Rs 800-plus.
Pet meals also available
Glimpses from the launch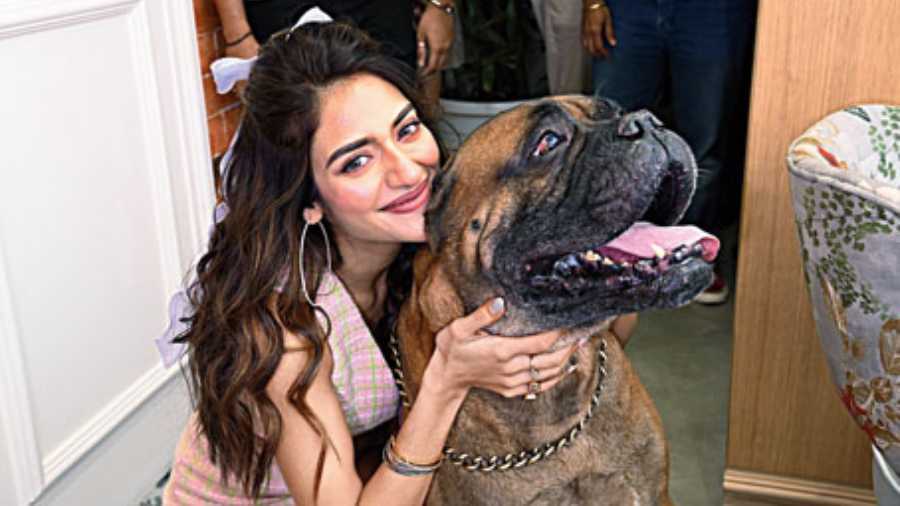 Tolly diva Nusrat Jahan shares cuddles with this pawesome cutie. Dressed in blush pink checkered skirt and sleeveless blazer set, her hair in loose waves, she surely did keep it subtle yet classy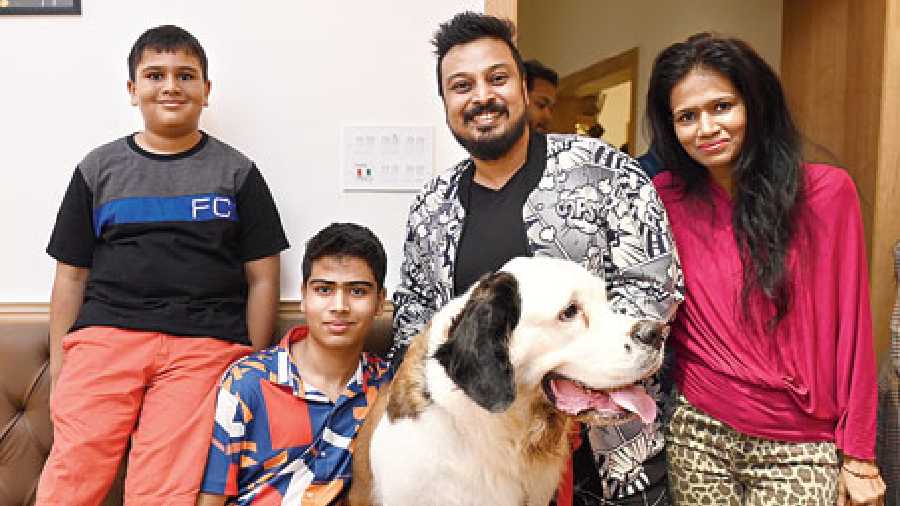 Abhishek Dutta and Jayshree with their sons and pet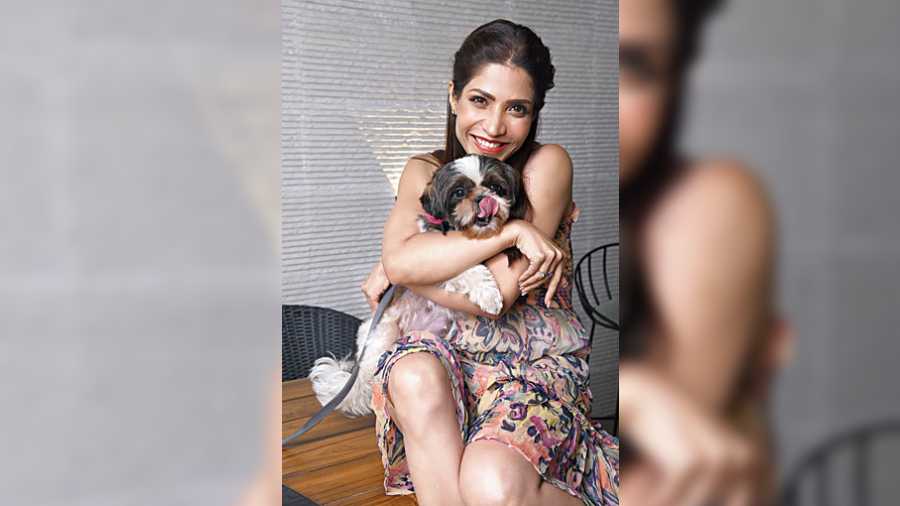 Actress Richa Sharma posed with her Shih Tzu, Fendi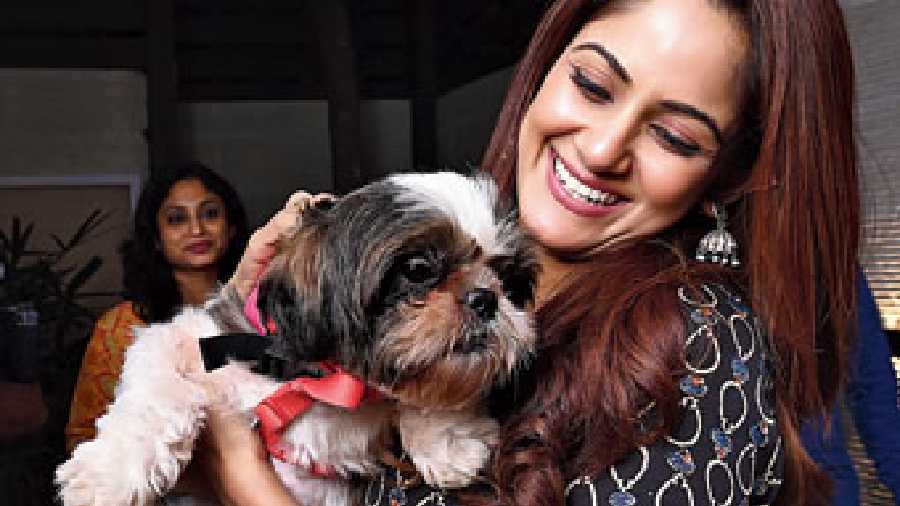 Trina Saha with her doggo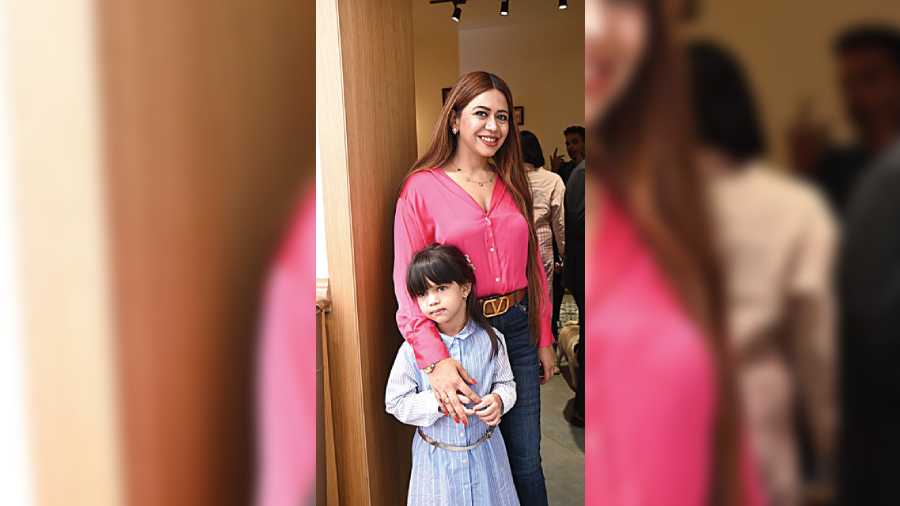 Priyadarshini Hakim with her daughter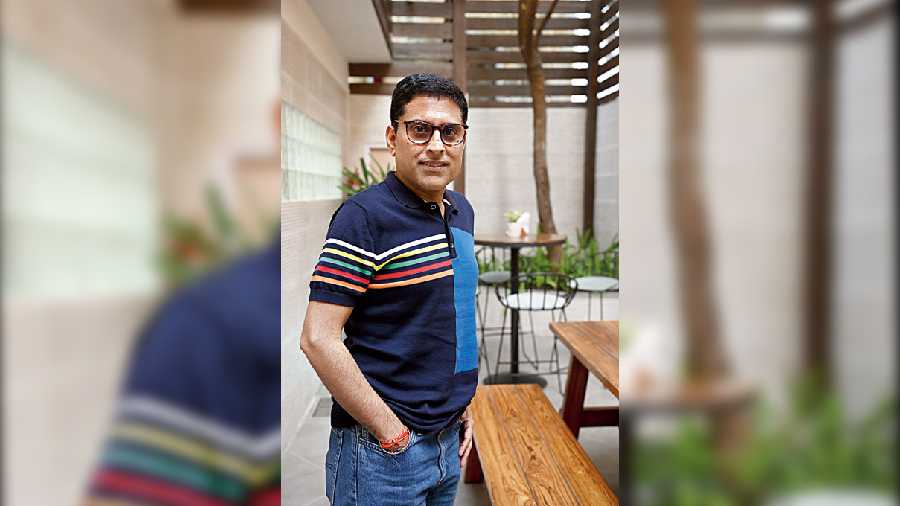 Nitin Kohli, director of Ambuja Neotia, said, "The idea behind making Loafer's Café Lake Road a pet-friendly café was that why should our furry friends miss out the experience of a café. Even they want to chill once in a while and Loafer's Café is a place where we promise to give a magical experience to pet parents and the pets. The menu walks you through continental, Mexican, Japanese and Thai cuisines, with a range of especially curated coffees and mocktails. Drop by today for a wholesome experience for you and your furry friend."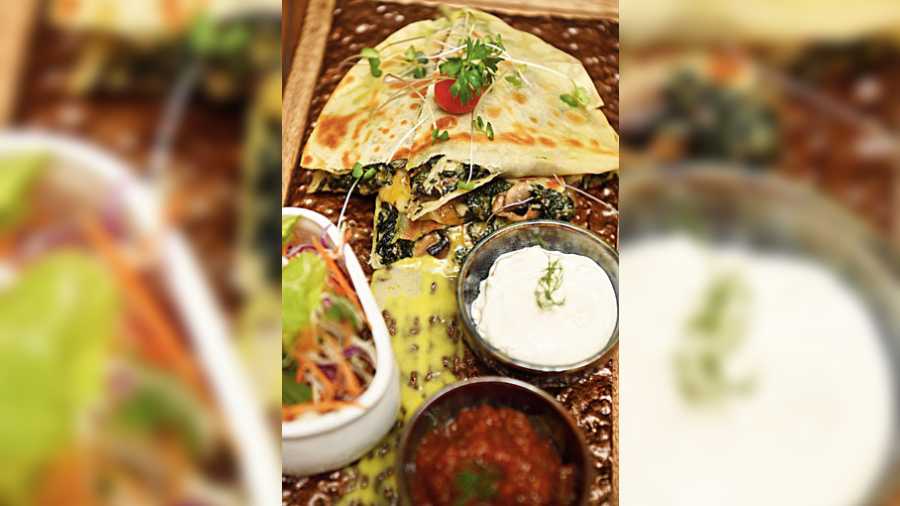 Mexican delight crispy Veg Quesadilla served with microgreens, sour cream and tomato salsa is a great veggie treat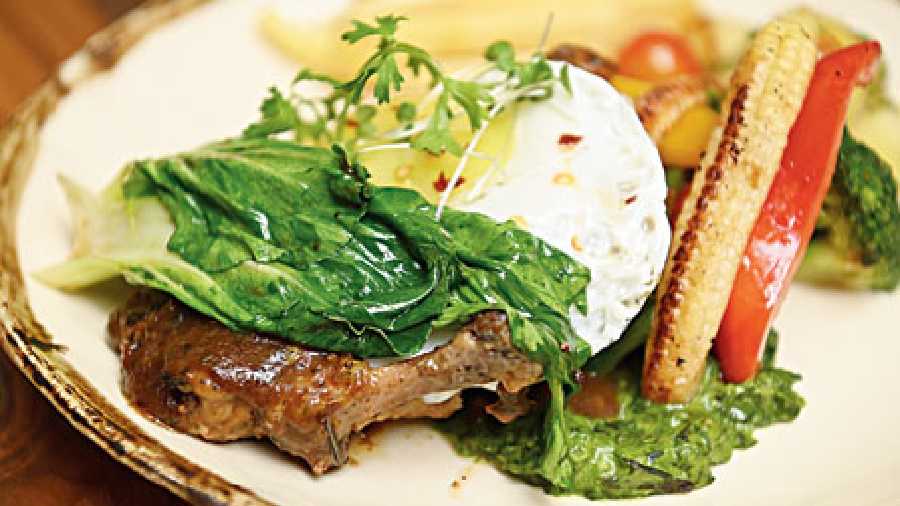 Loafer's Café Signature Roast Chicken platter in mushroom jus, served with poached egg, sauteed vegetables and French fries makes for a hearty meal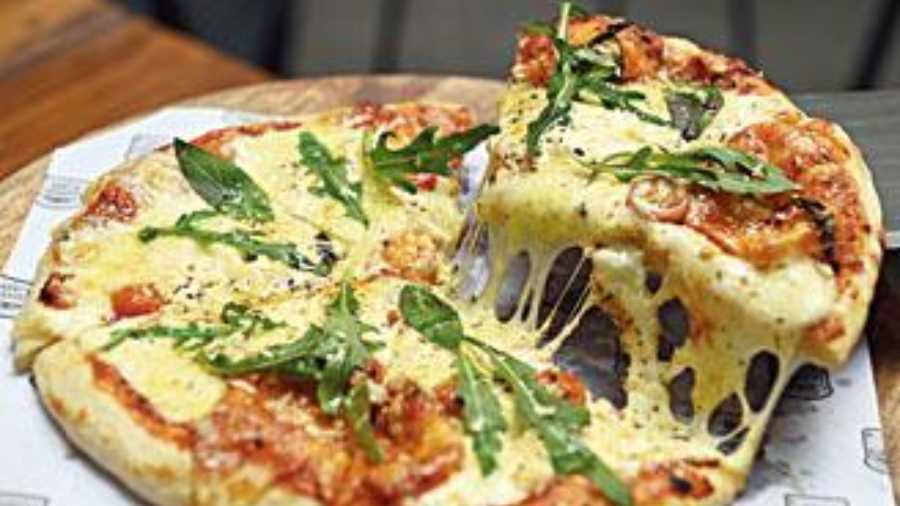 Classic creamy Margherita pizza with three cheeses, Burrata, Mozzarella and Parmesan, topped with cherry tomatoes, sea salt and pizza seasoning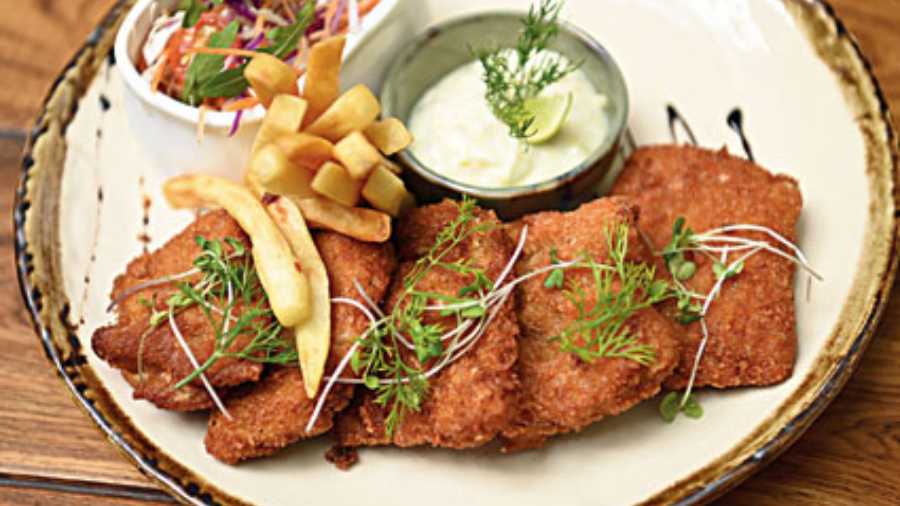 A must-try are the Buttermilk Chicken Bites marinated with fresh yogurt, ginger and garlic, olive oil and Cajun spice powder
Pictures: Rashbehari Das