What: Veneto - Festa Italiana
On till: November 30
Where: Veneto Kitchen & Bar, 4th floor, South City Mall
Expect: Veneto is showcasing Italian at its best. They are bringing in an array of well-known dishes such as the Rainbow Ravioli (hand-rollled colourful pasta stuffed with chicken), Mozzarella Cheese Bomb (Veneto's special cheese bombs stuffed with jalapenos and trio bell pepper), Veneto Wood Fired Pane All' Aglio, Pesce E Patatine, Meat Love's Pizza (a meat lover's favourite) and Mango Cheese Cake (delicious cheesecake with all things mango). In drinks they have Rose Sangria with Summer Stone (chilled with Lancer Wine), Sparkling Watermelon Sangria (equal parts of orange juice and best sparkling wine served in a champagne flute), Frozen Peach Bellini (bellini cocktail blended with peaches and bubbly essence), Toscana Peach Sangria (refreshing, flavourful) and Mulled Montepulciano Sangria. "We are very excited to host 'Festa Italiana' at Veneto.There will be an array of dishes and drinks representing Italy at its finest at this feast! Do visit us with your friends and family for a special menu all of this month," said Vanita Bajoria, owner, Veneto Kitchen and Bar.
Meal for two: Rs 1,200 plus without alcohol, Rs 2,400 plus with alcohol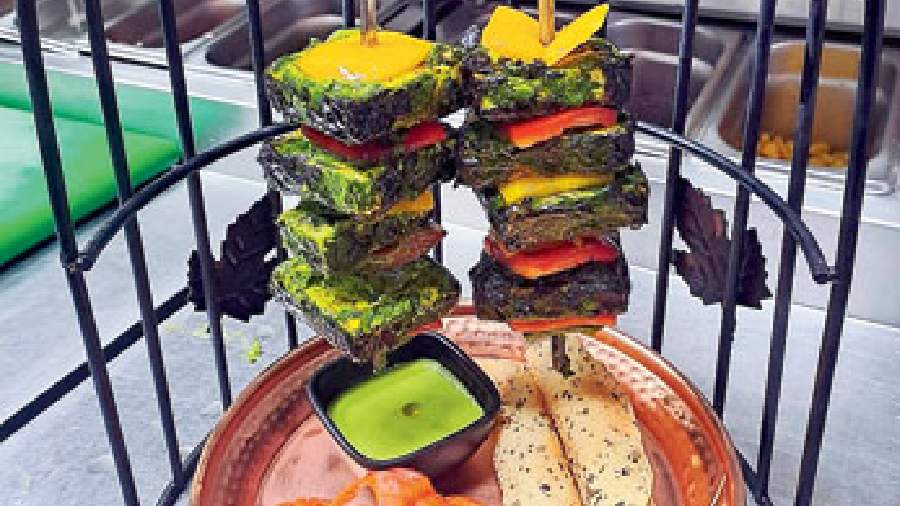 For all the lovers of Indian cuisine out there
What: Warehouse Cafe-November Rains
On till: November 30
Where: Warehouse Cafe, 4th floor, South City Mall
Expect: November Rains is a month-long celebration at Warehouse Cafe. The menu is versatile, warm and delicious. Food from around India such as the spicy Crispy Corn Chaat, Pahari Paneer Tikka (tender and juicy cottage cheese marinated in tikka masala served with mint chutney) the delicious Kosha Mangsho Tacos (Malabar paratha tacos gently filled with the succulent kosha mangsho), Korean Fried Chicken (Gochujang marinated chicken, panko-fried) and a variety of LIIT such as Jalapeno Iced Tea (zesty jalapenos, sweet and sour mix topped with lemon and lime soda), Troubled Iced Tea (whisky-based sweet and smokey concoction), Lavender Iced Tea (light and fresh like a summer breeze), and WHC Kala Khatta Iced Tea (with five spirits and kala khatta)."We have designed a menu that will be very versatile. Our menu has been inspired from all around India. Experience delectable dishes and lip-smacking concoctions at our outlet with your loved ones to experience our special menu 'November Rains'!" said Vanita Bajoria, owner, Warehouse Cafe.
Meal for two: Rs 1,200 plus without alcohol, Rs 2,400 plus with alcohol