The Cult located in Globsyn Building, Salt Lake, is all set to open its doors to the city this week. Co-owned by Sanjay Yadav and Manoj Rathi, The Cult is from the same house as the popular Bikers Cafe on Elgin Road. With cowboy-inspired displays at every corner and aesthetic neon signs against the background of warm earthy tones, The Cult is sure to be a crowd pleaser.
In accordance with their wellness concept, the menu has five categories: vegan, vegetarian, wellness, bar comfort food and experiential food, all of which they like to term as 'self-healing' food. Their cocktails and mocktails deserve a special mention, owing to their uniqueness of being based on fruits and vegetables, with no sugar or processed syrups.
However, the health factor in no way will make you compromise on taste, as they have a variety of mouth-watering dishes, serving all meals as well as brunch.
The Telegraph gets you a first look.
What: The Cult
Where: Globsyn Building, Salt Lake, Sector V
Timings: 8am to midnight
Meal for two: Rs 900-plus (without alcohol) and Rs 1,500-plus (with alcohol)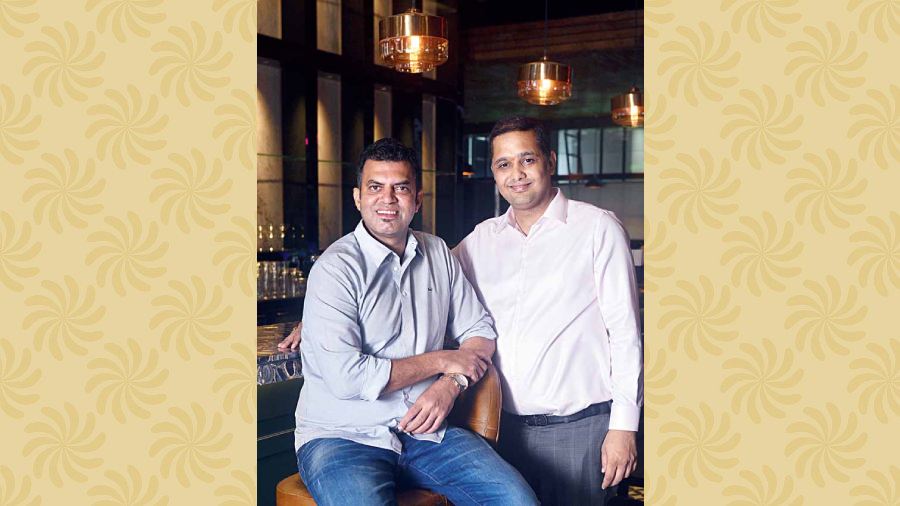 "We want to promote the concept of a 'cult' or a group of similar-thinking people and build an exclusive community. The decor and the artistic touches add character to the place and give you the feeling of freedom. Whether people wish to be a part of the sports cult, music cult or films cult, we have a place for them here," said Sanjay Yadav (left) and Manoj Rathi, co-owners, The Cult.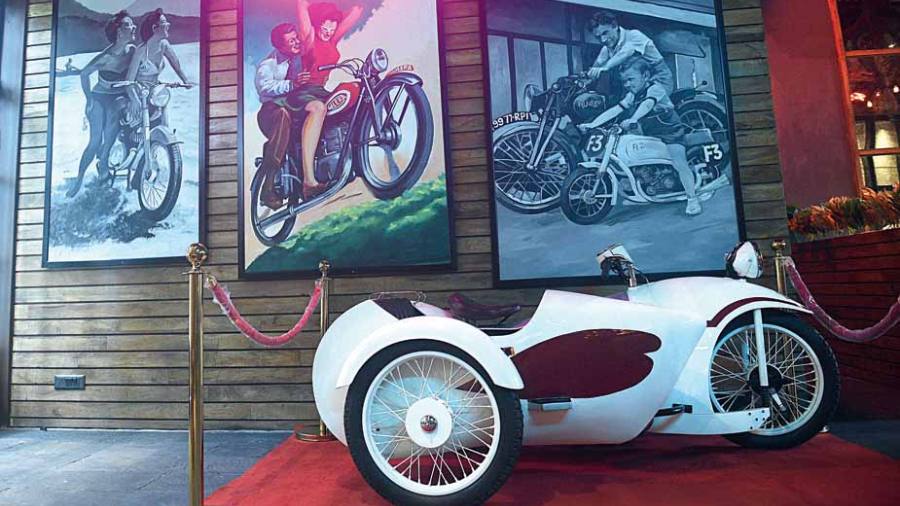 The bike placed at the entrance instantly reminds you of the much-loved Bikers Cafe on Elgin Road, which The Cult is an extension of.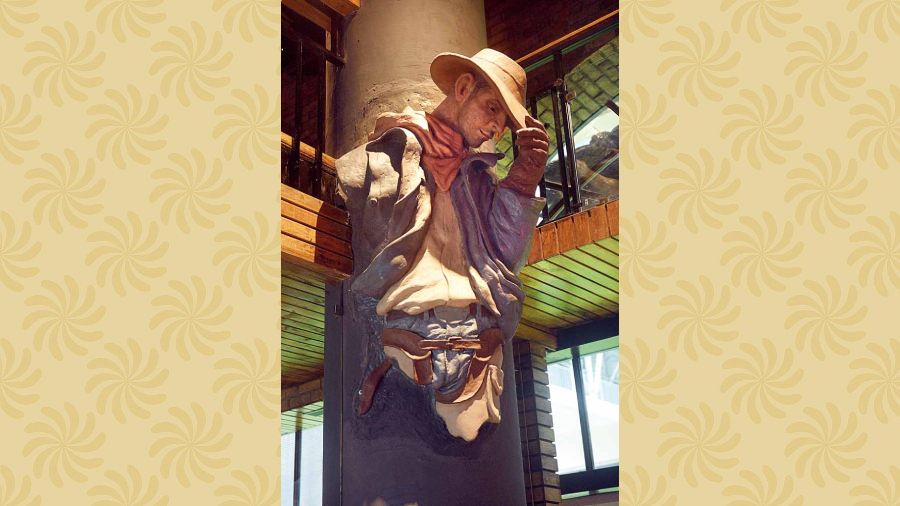 The artistic cowboy figures in every corner add to the 'cult vibe' and act as the perfect backdrop for your Instagram pictures.
The Telegraph picks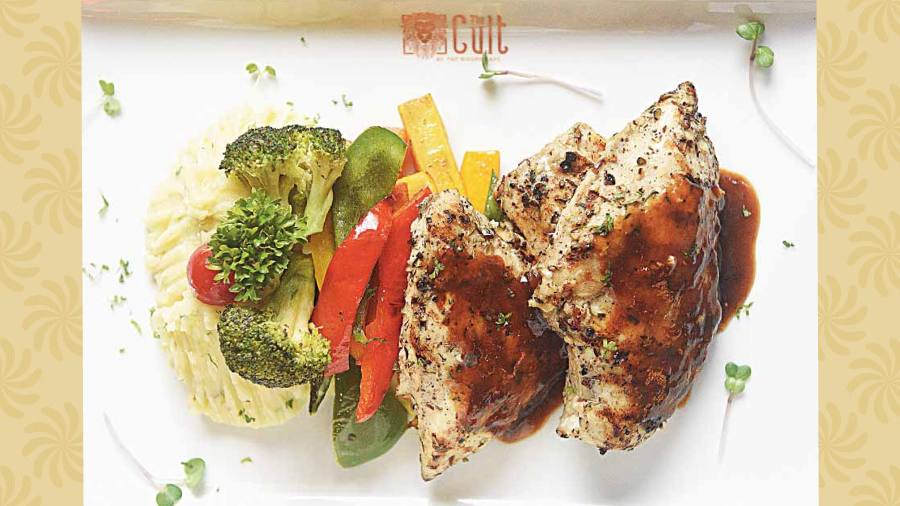 Grilled Chicken Steak with classic JD sauce: Love going for an evening out with friends but always end up feeling guilty for cheating on your diet? Go for this dish which is accompanied by mashed potatoes and stir-fried veggies. A wholesome meal which you can dig into completely guilt-free!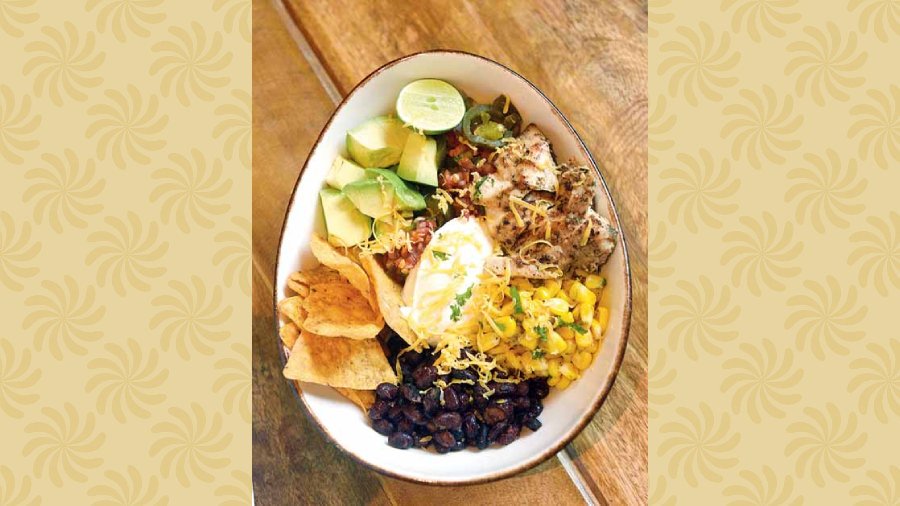 This Mexican Burrito Bowl is delicious as well as nourishing with all the requirements of a balanced diet served in a single dish. Topped with chopped avocados, olives, chicken, corn, black beans, nachos and cream cheese, this is the perfect blend of tasty and healthy.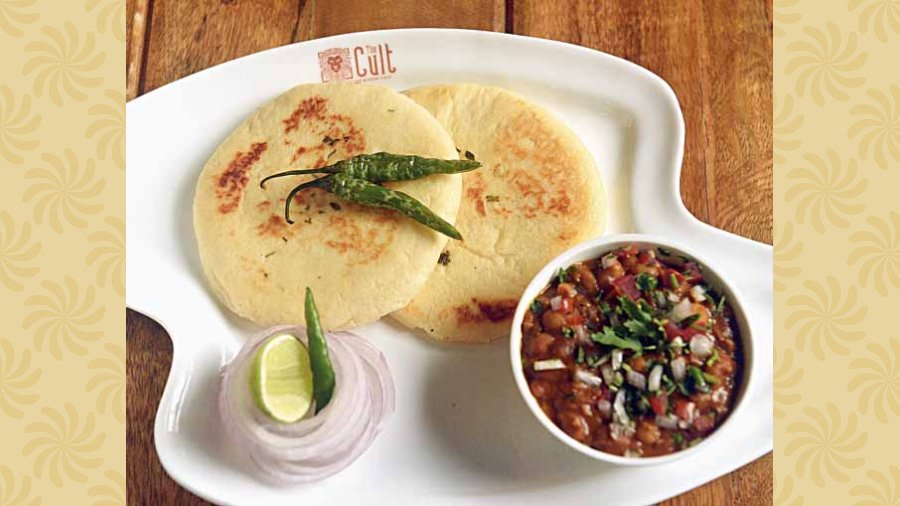 Matar Kulcha: The soft, fluffy kulchas and the perfectly spiced matar sabzi is a rightful ode to this extremely popular street food item from the lanes of Delhi.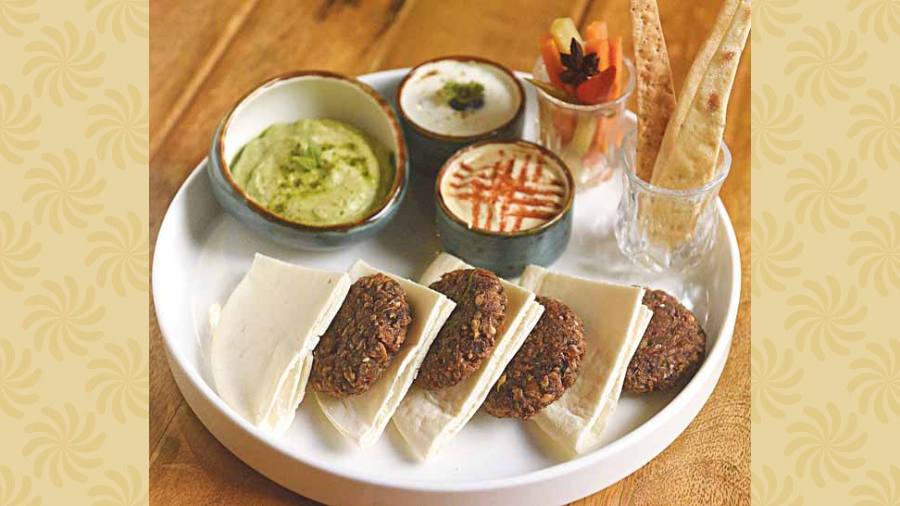 The Beetroot Falafel and Basil Hummus Platter pays perfect homage to the classic Mediterranean dish. The pita bread is light, the lavash is perfectly crisp, and alongside are the basil hummus, classic hummus and tzatziki dips. This one is sure to be a bestseller.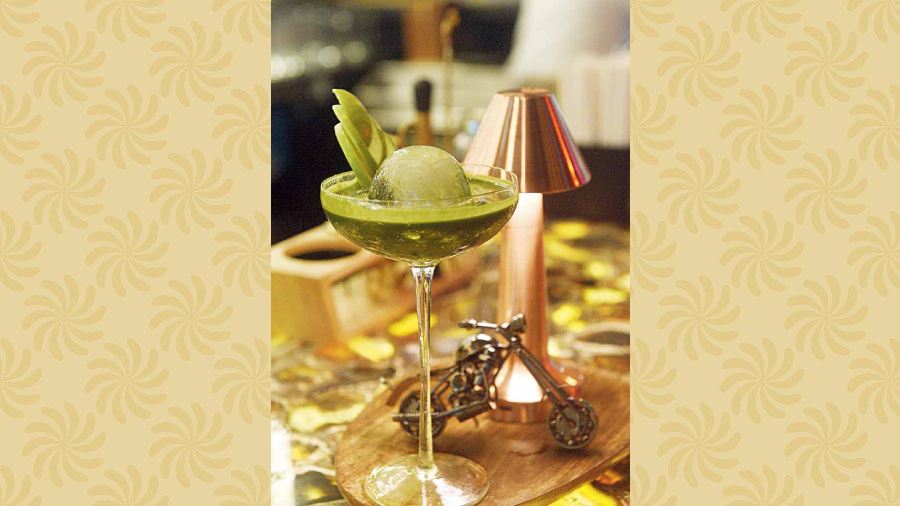 Viper Pilot: This cocktail is a concoction of cold-pressed green apple, spinach and ginger and is delicious enough to make you forget that green juices are supposed to be healthy and tasteless. Made with the right proportions and served in a creative manner, this drink is a must-try.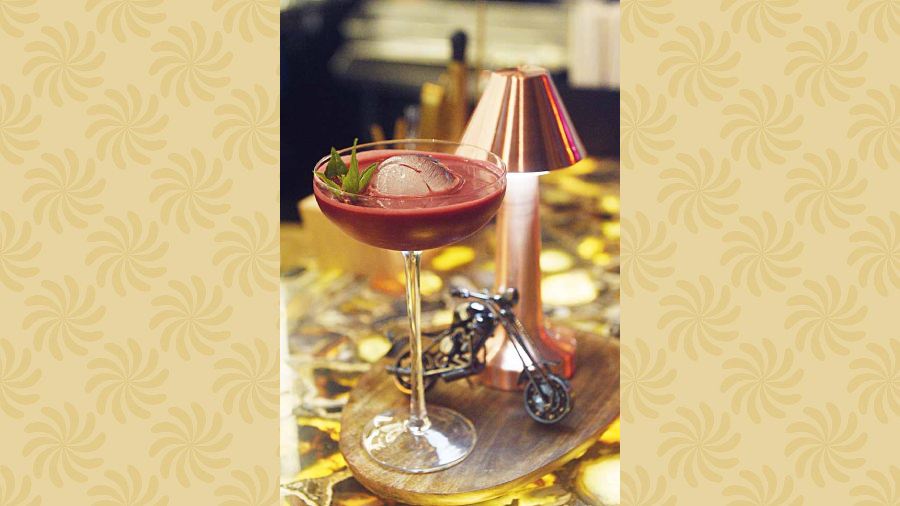 Vampire Cocktail: A unique drink created with the earthy flavours of beetroot, fresh basil and accompanied by a hint of coconut. Choose amongst gin, vodka, and white rum to enhance the taste.
Pictures: Rashbehari Das