Taj City Centre New Town has turned one and as part of its anniversarycelebration, it presents Spicy Flavours from the South. Diners can set on a culinary journey traversing through different states of South India for dinner till May 29. Renowned Chef T. Jabaraj from Taj Coromandel, Chennai, has curated this repertoire of authentic South Indian dishes. Chef Jabaraj is known for his in-depth knowledge of South Indian cuisines.
The spread at Spicy Flavours from the South offers an array of signature vegetarian and non-vegetarian delicacies such as Guntur Mushroom Chilli, Kuzhi Paniyaram, Kori Ghee Roast, Pachakari Kuruma, Alleppey Fish Curry, Rayalaseema Mamsam Biryani, Mamsam Vepudu among other traditional dishes. The spread is available to taste via a thali, buffet or even a la carte.
The Telegraph gets you a snapshot of the hearty meal that we tasted.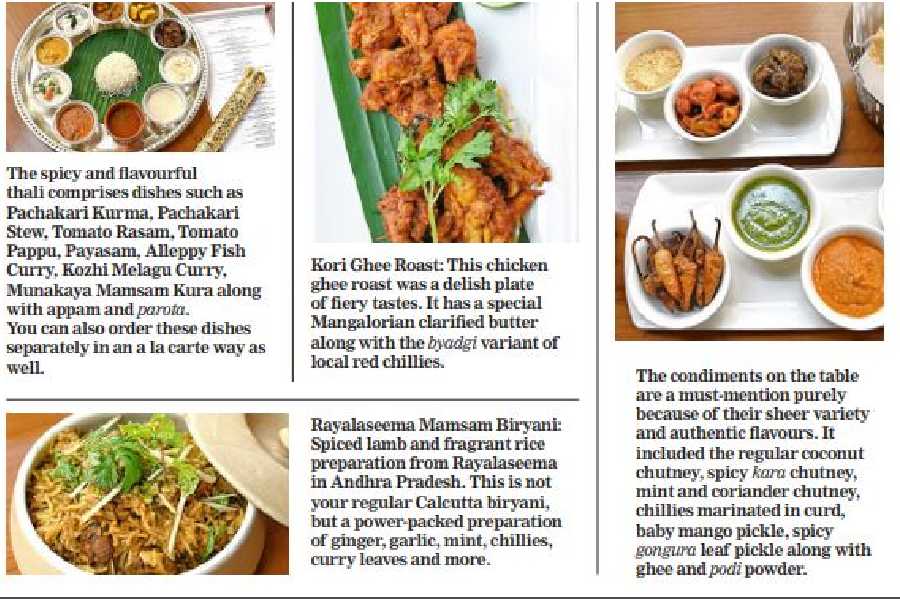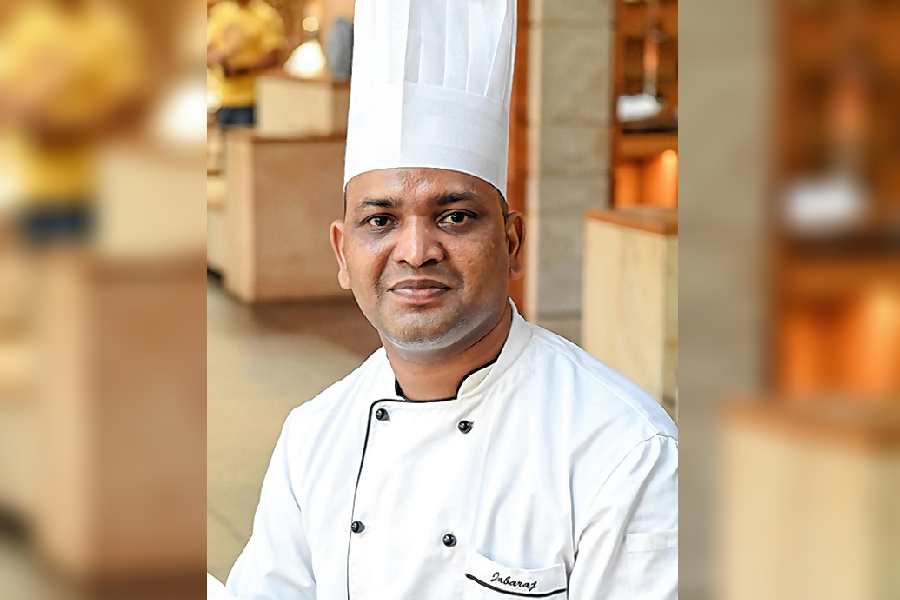 "This menu is a mix of flavours from all the different regions of the South, ranging from Kerala to Karnataka, Tamil Nadu, Andhra Pradesh, and Telangana. You will find a wide variety of flavours ranging from fiery to mild and each dish has a distinct ingredient from a specific region that sets it apart," said chef T. Jabaraj of Taj Coromandel, Chennai.