Ganesh Chaturthi is synonymous with modaks. The traditional sweet — Ganpati Bappa's favourite, as it is proclaimed to be — has a special place in the hearts of many Indians, especially those from Maharashtra. Besides laddoos, it is the modaks that symbolise the festival and celebrations seem incomplete without this sweet on the puja plate. No matter how old you are, you will find yourself desperately waiting to receive the modak as soon as the rituals are over.
Thanks to the cultural diversity of our cities and towns, the Maharashtrian modak has made its way to sweet shops in Kolkata as well. As the celebrations of Ganesh Chaturthi begin, My Kolkata brings to you a list of places where you can find a variety of modaks for your Ganpati and you.
Ganguram & Sons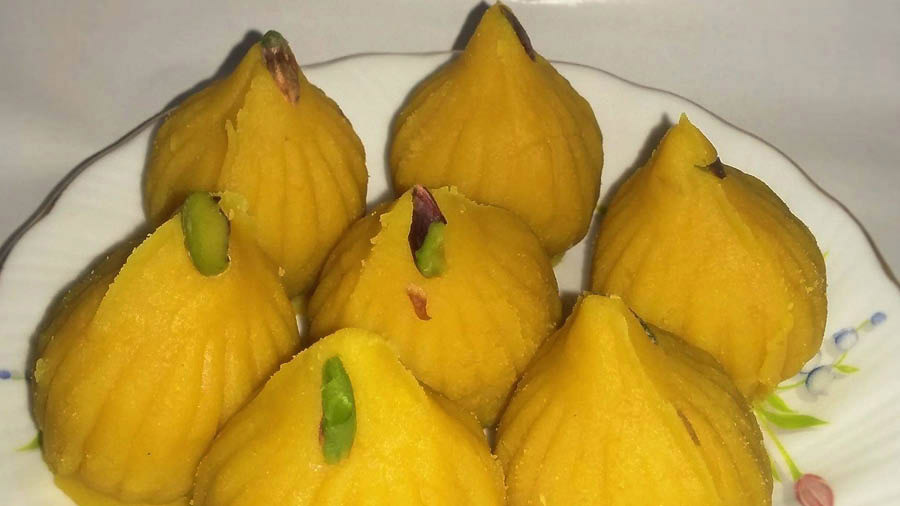 The popular sweet shop is making an array of modaks in various sizes and flavours. Across its city outlets, Gangurams, has traditional mawa modaks in flavours like dry fruit and chocolate. There is even a savoury version, which they call Namkeen Modak, and all of them come in various sizes.
Top picks: Namkeen Modak and dry fruit modak
Price: Rs 150-250 for 5 pieces
Address: Across most city outlets and on food delivery apps like Swiggy and Zomato
Doiwala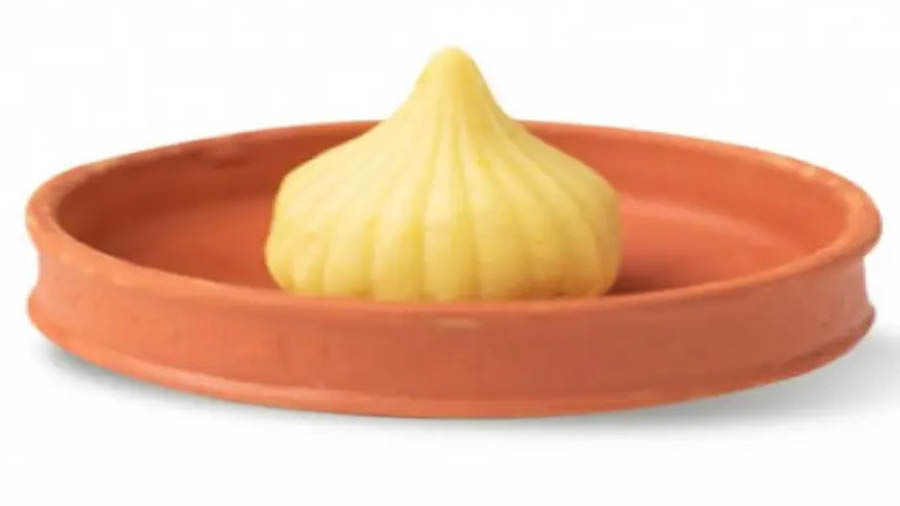 The relatively new chain of sweet shops in the city, known for its range of mishti dois, has a festive offering of two kinds of modaks — the regular and the special. The special modak has a sweet filling inside, much like a stuffed sandesh.
Top pick: Special Modak
Price: From Rs 29 per piece
Address: Across the city, and can be ordered online on Swiggy and Zomato
Haldiram's Prabhuji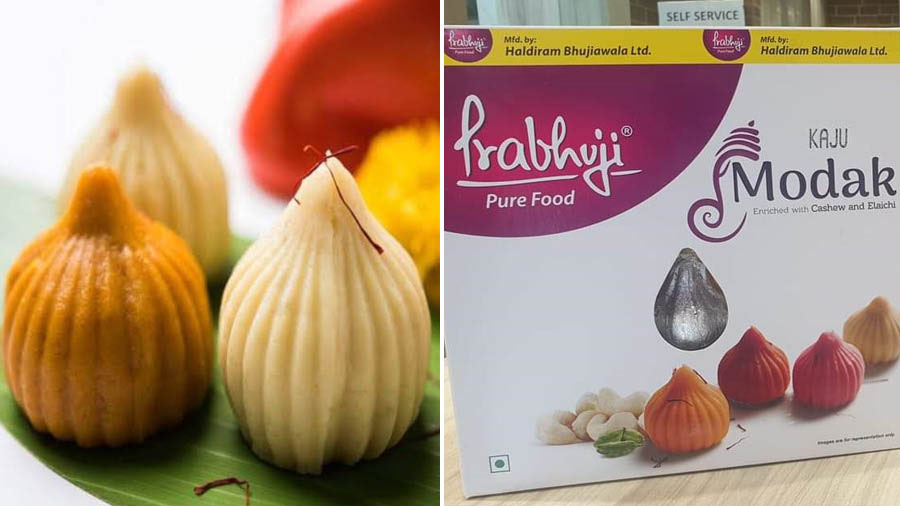 Delectable modaks made purely of cashews, mawa, rice and boondi — Haldiram's Prabhuji has a good range of modaks available across their outlets in Kolkata, and packaged on online platforms like Zomato. They come in 11 pieces in a box, and can make perfect gifts for your friends and family.
Top picks: Kaju Modak, Chocolate Modak
Price: Rs 300-400 per box
Address: Across most of the outlets, and online through Swiggy and Zomato
Balaram Mullick and Radharaman Mullick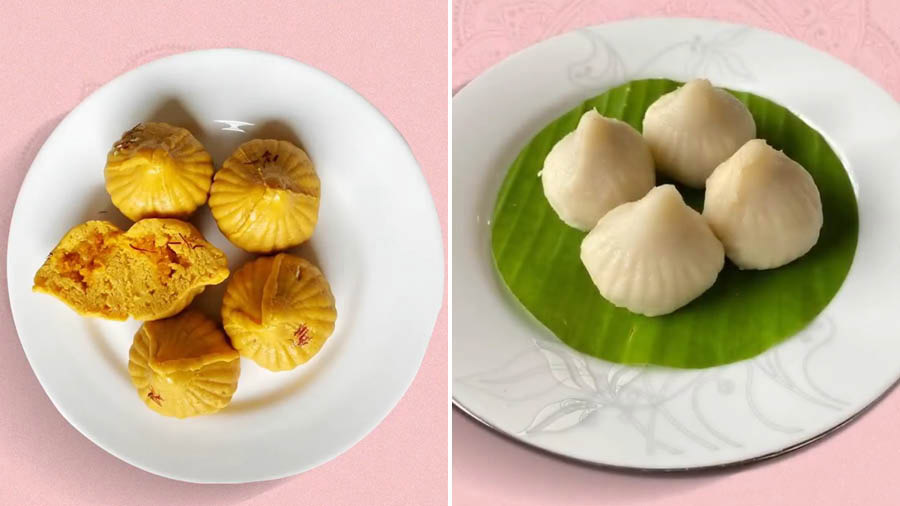 The traditional sweet shop has been popular for its Bengali sweets over the years, and also for its innovation with them. Now, they also have a range of mithai from other regions, including Ganesh Chaturthi modaks. The sweet shop chain has introduced a special menu of modaks for the festival, and it includes the traditional ukadiche modak, which is very much like a sweet steamed dumpling with coconut-jaggery filling.
Top picks: Ukadiche Modak, Sandesh Modak, Anjeer Modak
Price: Rs 15 onwards for a piece
Address: Across all outlets and on Swiggy and Zomato
Tewari Confectioners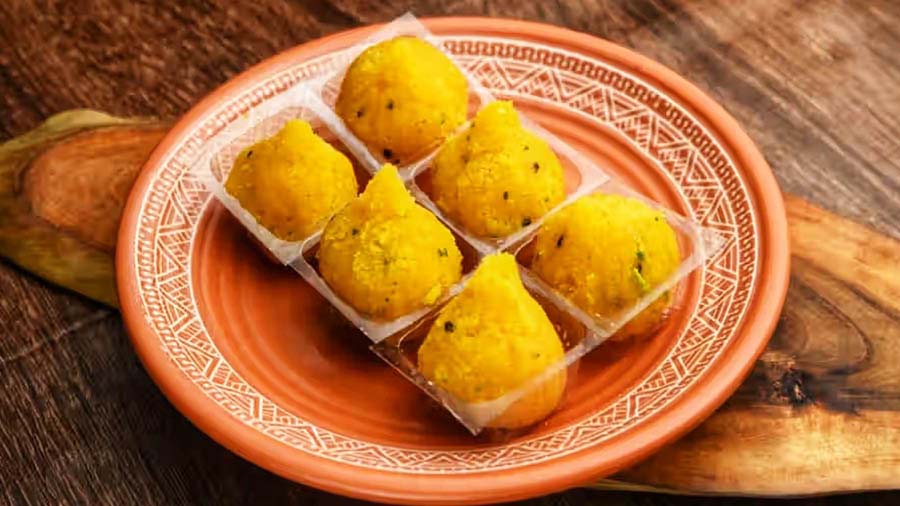 The modaks at Tewari Confectioners are also varied in flavour. The shop in Kakurgachi has offerings like coconut and besan modaks, that have the recognisable modak shape and taste like your favourite sweets!
Top picks: Nariyal Modak, Besan Modak, Badam Modak
Price: Rs 76-94 for two pieces
Address: 38, CIT Rd, Phool Bagan, Kankurgachi and online delivery is available through Swiggy
Gupta Brothers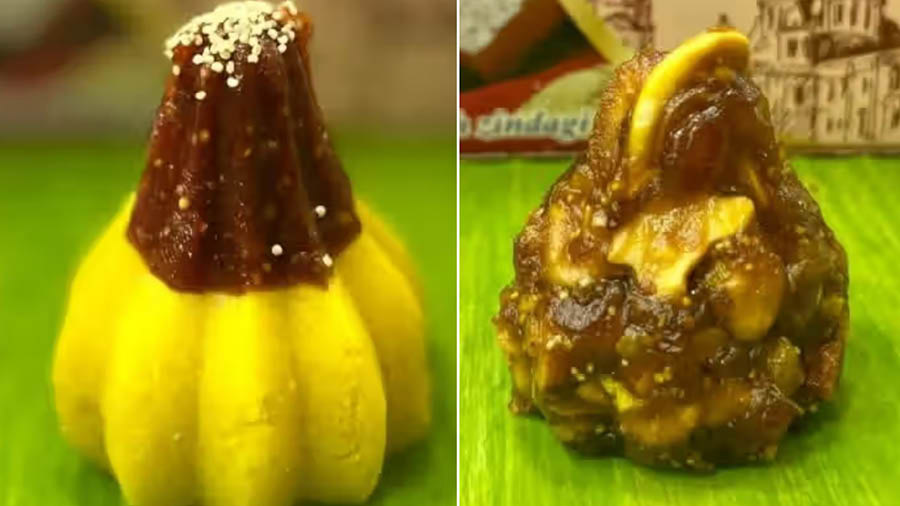 If you are looking for the authentic taste of mawa with the perfect sweetness, then Gupta Brothers has just the right thing. This iconic sweetshop chain also has a festive special range of traditional and fusion offerings when it comes to modaks.
Top picks: Badam Anjeer Modak, Jumbo modak
Price: Rs 80 onwards per piece
Address: Across all outlets and also available for online delivery
Shree Ganapati Sweets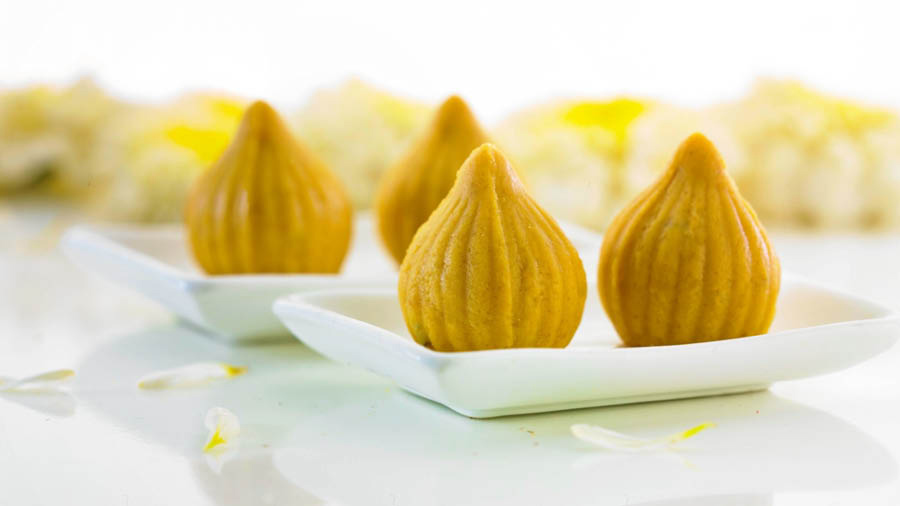 At Shree Ganapati Sweets, you will find modaks of various flavours and sizes, from small to jumbo sized. They also have a range of flavours of mawa modaks like Doodh and Kesariya.
Top picks: Bundi modak, Doodh modak, Kesariya modak
Price: Combos available from Rs 120 onwards
Address: 48/5A, Purna Chandra Mitra Lane, Badam Talla, Tollygunge; Can also order from Swiggy and Zomato