Indian flavours combined with Korean food sound like fun, don't they? Nori at The Westin Kolkata Rajarhat made this combo feasible. Nori had organised a Korean pop-up food festival called Seoul-ful Feast Festival in association with TT with the idea of fusing food from India and Korea. The three-day festival from May 19-21 had Chang Jae-bok, the Korean ambassador to India, grace the occasion to honour 50 years of cooperation between the two nations. As reiterated by Subhash Sinha, general manager of The Westin Kolkata Rajarhat, "serving authentic cuisines" is their culinary philosophy and formed the idea behind the entire event.
The festival was curated by executive chef of Nori, Chef Vivek Kalia, whose insight had made this event a successful one. Chef Vivek mentioned that this festival can be described as "modern Asian dining at the finest" and the purpose has been to "embrace all Asian food together" and "make people aware of the Korean cooking style".
All of the original Korean dishes that were served at the festival were carefully curated by Chef Kim, the ambassador's personal chef. With 13 years of experience, immediately following his graduation from South Korea's culinary management program, Chef Kim is an expert in his field. When discussing his culinary expertise in India, Chef Kim said, "When I prepare kimchi, I use Kashmiri chilli powder and other Indian fruits and veggies so that the meal has a twist of Indian flavours in it."
Additionally, Chef Kim manned a live culinary station where both guests and Amity University hotel management students participated. The entire process of making Kimbap, a traditional Korean roll comprising rice, wholesome veggies, a dash of sesame oil, and kimchi, was meticulously shown by Chef Kim.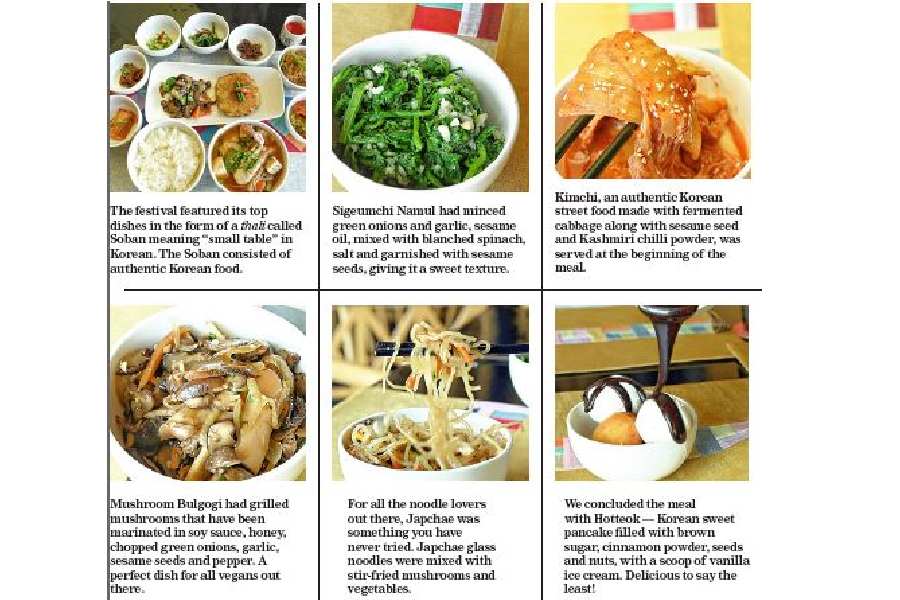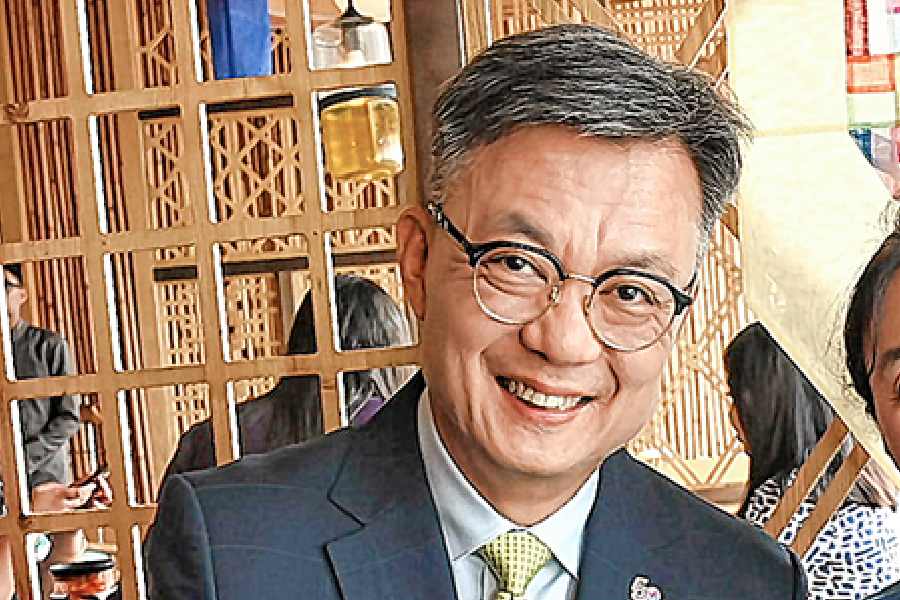 Chang Jae-bok, the Korean ambassador to India at the event.