Kolkata sure does love its biryani. Be it dining out or ordering in, we surely cannot do without picking this beloved dish. Keeping this sentiment in mind, Oudh 1590, the Awadhi dine den, is back with the ninth edition of their Great Indian Biryani Festival, and this time it packs quite a punch. The theme this year traverses the map of India in search of some of the choicest biryani dishes, ranging from Assam in the east to Kutch in the west, and Kashmir in the north to Tamil Nadu in the south.
The Telegraph had quite the fun tasting these delish yet different biryani dishes from all over the country and here's getting you our top picks.
What: The Great Indian Biryani Festival 2022
Where: Oudh 1590, all nine outlets
On till: End of September
Timings: Noon to 10.30pm for dine in, also available on delivery
Meal for two: Rs 600-plus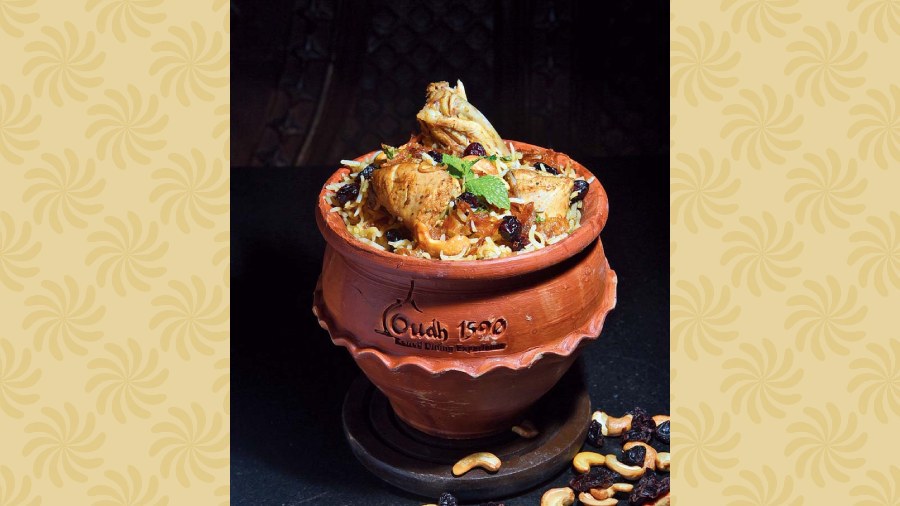 Parsi Berry Pulao: A favourite amongst the Parsee families of Bombay, this is a delightful mix of rice and chicken cooked in mild spiced gravy, along with dry fruits, prunes and berry to create a spicy and sweet hearty plate. Rs 450-plus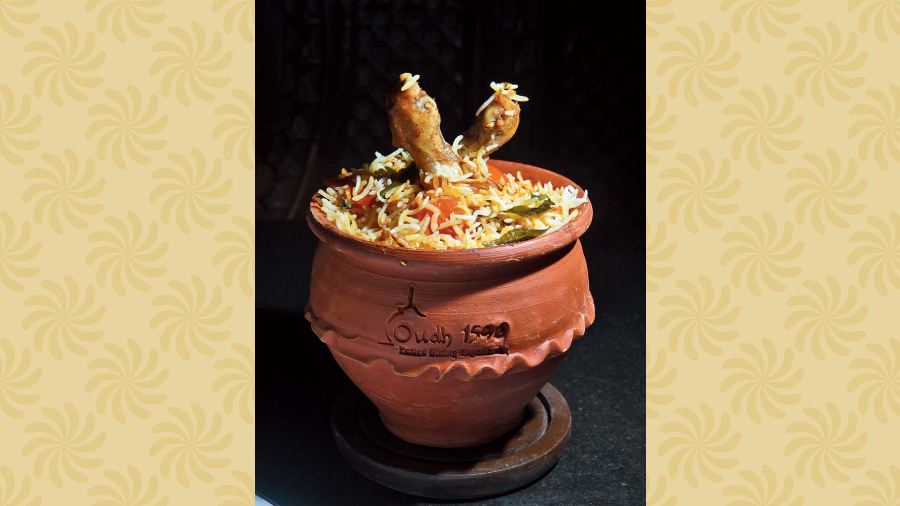 Ambur Biryani: Believed to have been "invented" during the Nawab of Arcot's regime, this delicacy is made with succulent pieces of chicken cooked to perfection along with the aromatic rice, mint leaves, coriander leaves and whole spices. The use of dried chilli paste adds an overall zing to the dish. Rs 425-plus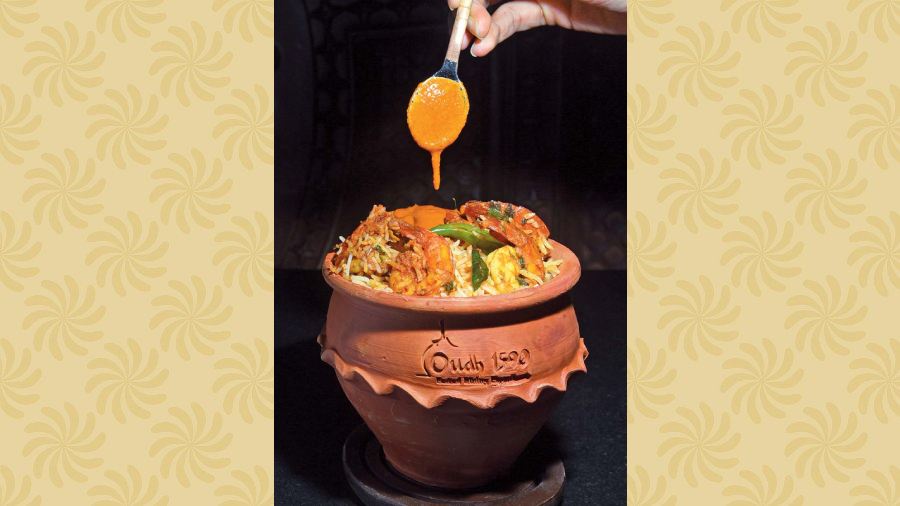 Goan Prawn Biryani: A delicate rice dish that will blow the mind of any biryani lover, this consists of prawns laced lavishly with local spices, coconut milk and herbs. It is served with a special spicy chutney on the side that elevates the flavours even further. Rs 550-plus
Dindigul Biryani: A staple from the Dindigul Thalappakatti region of Tamil Nadu, this is made of rice and boneless mutton. It is a heavenly melody of rich spices and the tangy taste will simply bowl you over, thanks to the addition of curd and lemon juice in the preparation. Rs 550-plus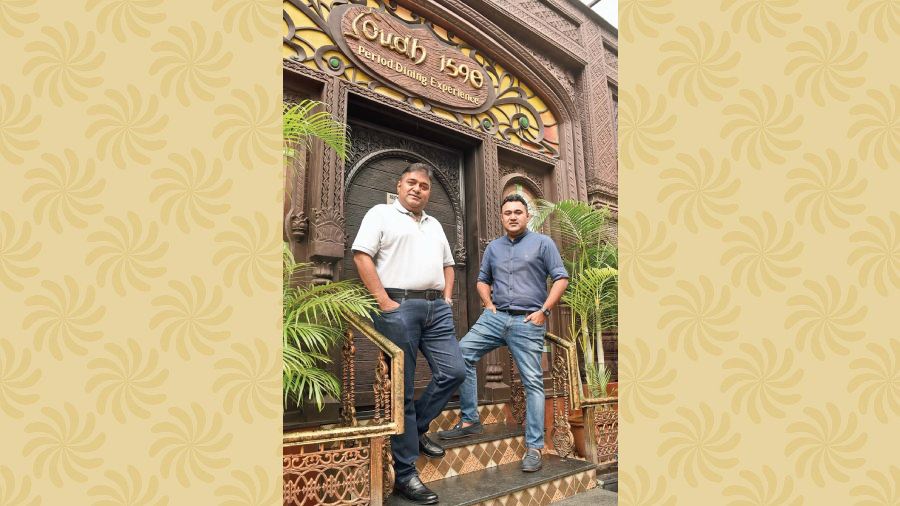 "Oudh 1590, since inception, has believed in serving gourmet biryanis to its patrons. We always wanted to present our guests with the delicate taste from Lucknow popularly known as Awadh then and offer a period-dining experience. This year, we transcend the array of Lucknowi biryanis and draw a line connecting various corners of India where biryanis are known for their unique flavours and richness in taste. The latest edition of the festival, hence, features a rather exuberant variety of the majestic cuisine. We are affirmative of the fact that Calcutta being the food haven that it is, people will rejoice and relish the aromatic biryanis from the national dais in this festival," said Shiladitya (left) and Debaditya Chaudhury, co-founders, Oudh 1590.
Pictures: B. Halder