Keshariya Junction has got you covered if you want to get the feel of travelling somewhere distant on a train without actually having to get on one.
The restaurant is housed on the ground floor of Axis Mall, New Town, and is modelled after a railway platform, which also has a train, Keshariya Express, at your disposal waiting to take people on a gastronomic journey!
The restaurant is divided into an outdoor seating area of 3,500sq ft, this one resembling the platform, where one can sit at tables under cabana-like structures and enjoy a relaxed catch-up session with friends. The indoor seating area is an exclusive private dining room and this is where Keshariya Express comes alive. The interiors evoke the feeling of sitting inside a luxury train, with carpeted floors, quaint light fixtures, and posters of films with iconic train sequences in them like Dilwale Dulhania Le Jayenge, Pather Panchali and Nayak. The menu has a variety of culinary delights to offer, like Paanch Phoron Fish Tikka, Saag Ghost, Sarso Wali Mahi Malai and much more. The Telegraph hopped on to get you a slice of the experience.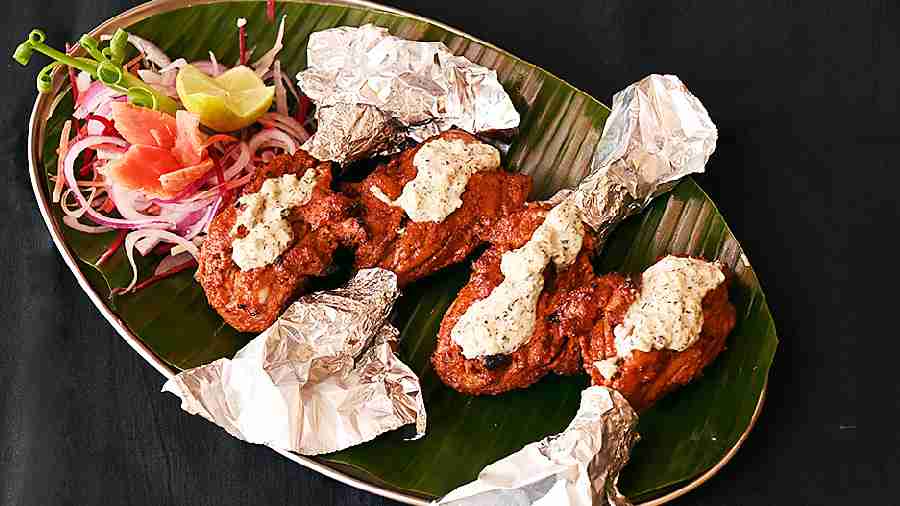 Dhania Lassoni Thecha Tangri Kebab: Marinated in quintessential Indian spices, whole pieces of chicken legs are garnished with thecha made of flour, yoghurt, and green chillies.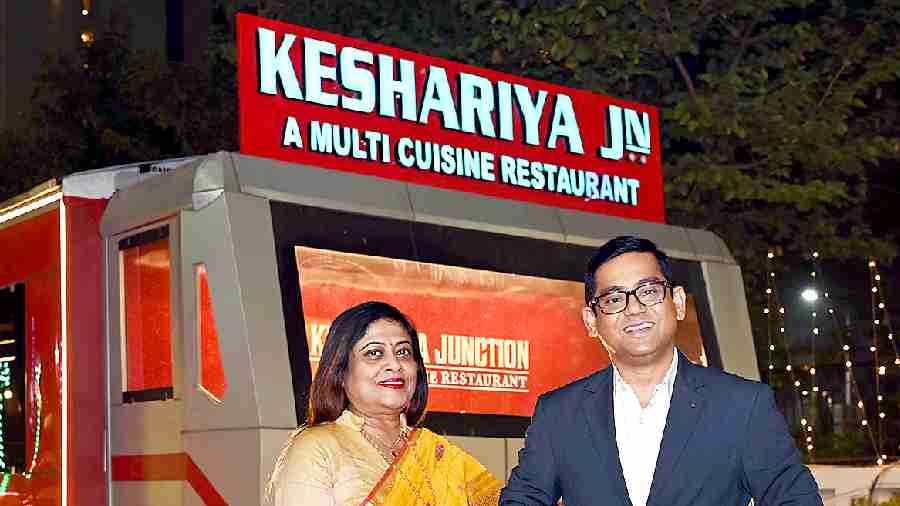 "We wanted to bring a restaurant in the New Town area which would be different from others. Bringing a train replica and modelling outer space as a platform seemed like a very catchy theme to us so, we implemented it. We are hoping that people are going to relate with our theme and have a great time at the restaurant" said Amit Kumar Syam and Shrestha Mukherjee, owners.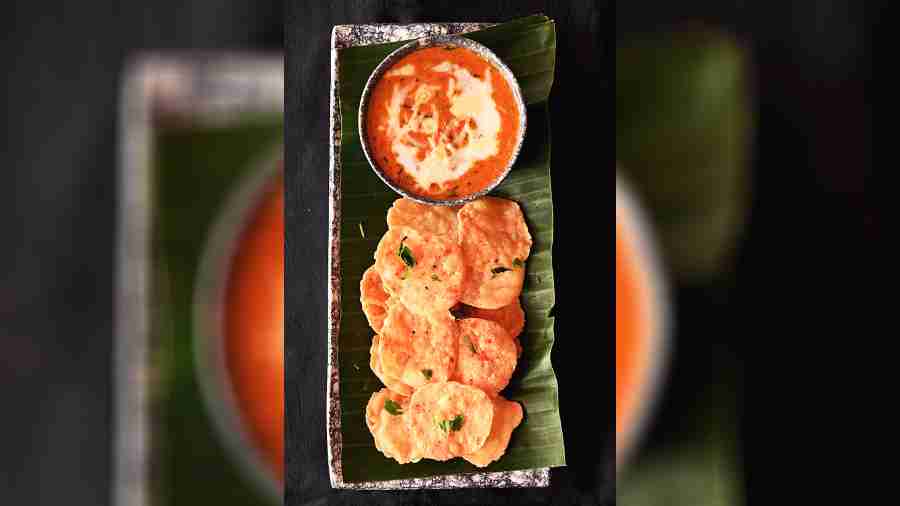 Mutton Keema Masala Fondue Aur Papri: A fusion dish where the fondue, a traditional Swiss dish made of cheese, is given a slight twist by adding mutton keema to the cheesy concoction. It is also served with papri pieces, making both items a flavourful combo.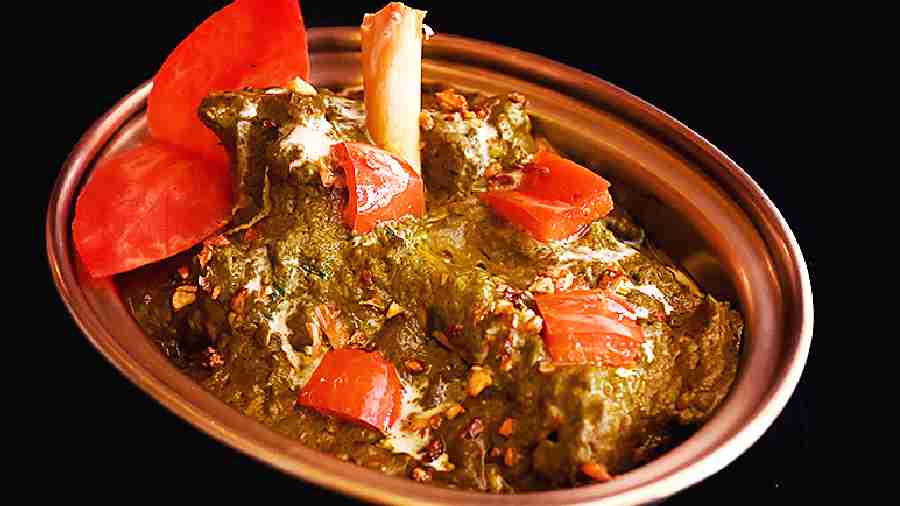 Saag Gosht: Tender mutton pieces are slow-cooked and prepared in spinach gravy with added paanch phoran. It is a creamy delight!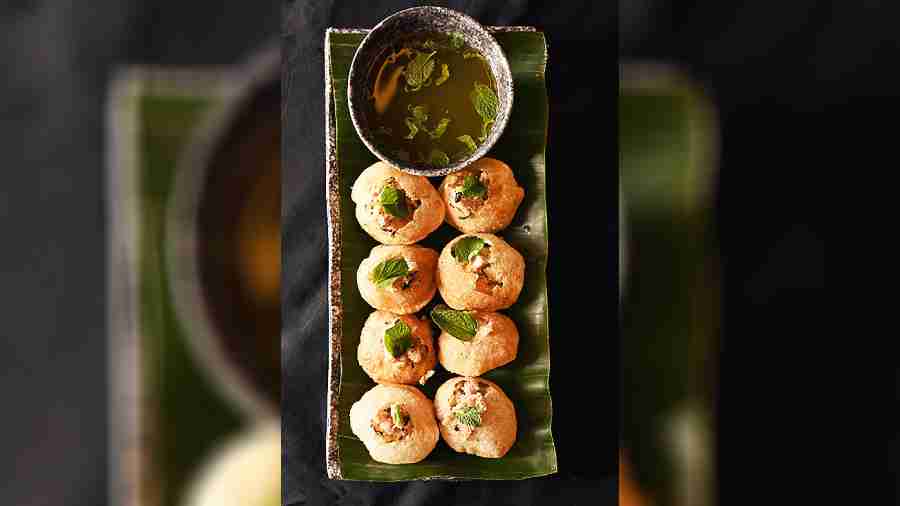 Reshmi Murgh Malai Puchka- Pudina Pani: This popular street food gets a new twist in which chicken filling is added as a substitute for potato. Dunk the phuchka pieces in the minty pudina pani and relish the dish
More about it
What: Keshariya Junction
Where: Axis Mall, CF Block(New Town), Action Area I, New Town
Meal for two: Rs 1,000-plus
Timings: Noon to 11pm