After a hiatus of three years, the winter outdoor grill destination at Taj Bengal, Grill by the Pool, is back and this time in an all-new avatar that goes beyond just the grill and incorporates a lot more tasty and hot treats in the menu.
The poolside has a cosy set-up with tables and chairs spaced out, and trees all lit up with hanging electric lanterns for a festive feel. The grill kitchen on the side showcases all the grills live for diners to watch their dish being made.
"This year we have focused on not just grills, but also on the entire concept of serving hot food in the outdoors. We have hot-stone plates, sizzlers, teppenyaki and much more. This year's menu is a mix from different cuisines ranging from European, to Indian, Japanese, Korean as well as Mongolian," said Nitin Mathur, executive chef, Taj Bengal.
The Telegraph gets you the full treat.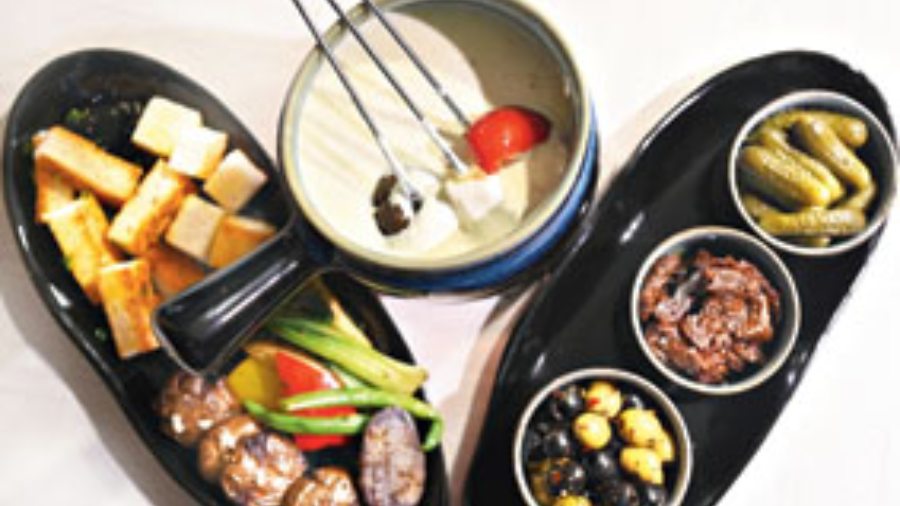 Swiss Cheese Fondue: This made us go weak in the knees. A right combo of luxury and comfort, this fondue bowl and its accompaniments such as grilled veggies, olives and croutons make for a solid sharing dish.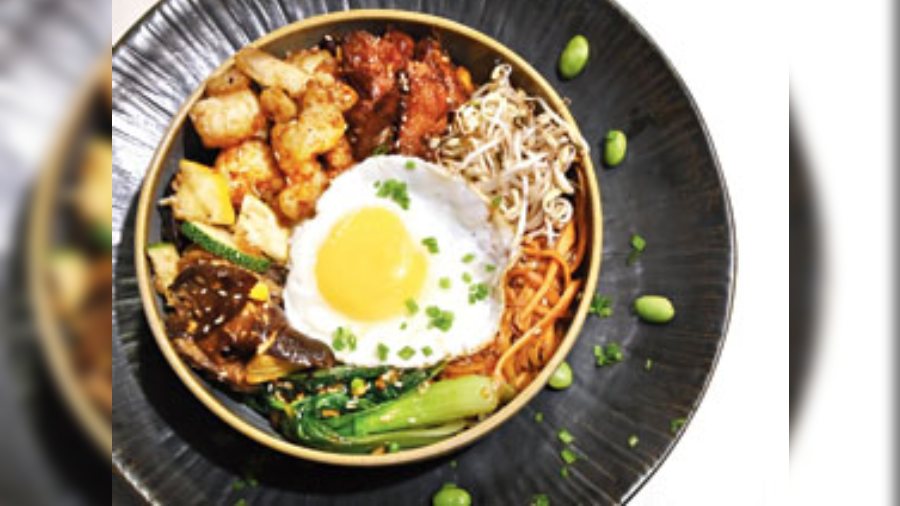 Korean Bibimbap: A K-Town fave, this had fried rice topped with chicken, prawn and lamb along with veggies, and a fried egg. The protein had the right bite and crunch, and the flavour from the gochujang sauce hit all the right notes.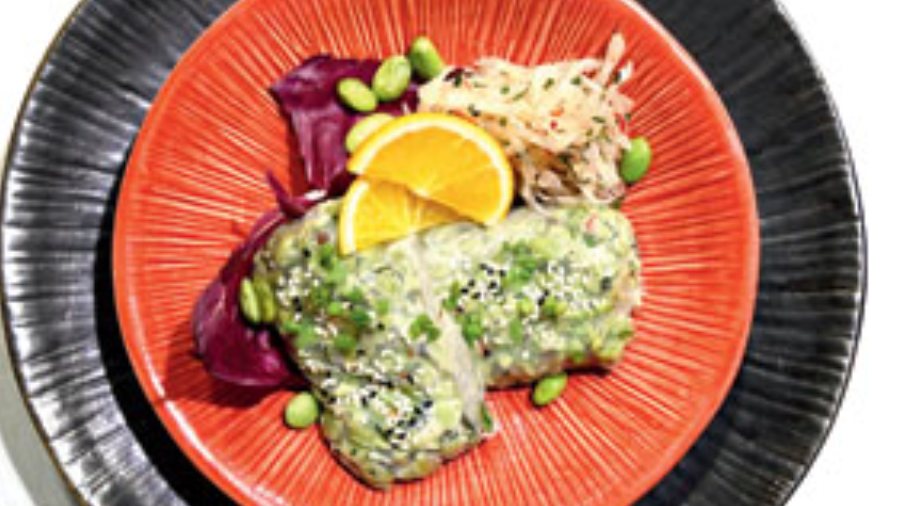 Edamame Rice Paper Roll: A healthy treat for weight-watchers, these rice paper rolls are stuffed with protein-rich edamame and served with an in-house hot and tangy sauce. Portion sizes are generous.
Thai Pat Kaphrao: A noodle bowl that's easily shareable, this hot and flavourful flat noodle bowl is available in variants such as Thai vegetables, chicken as well as prawns. We tried the tossed Thai veggies and it had great crunch, plus the noodles laced in sauce were a right balance.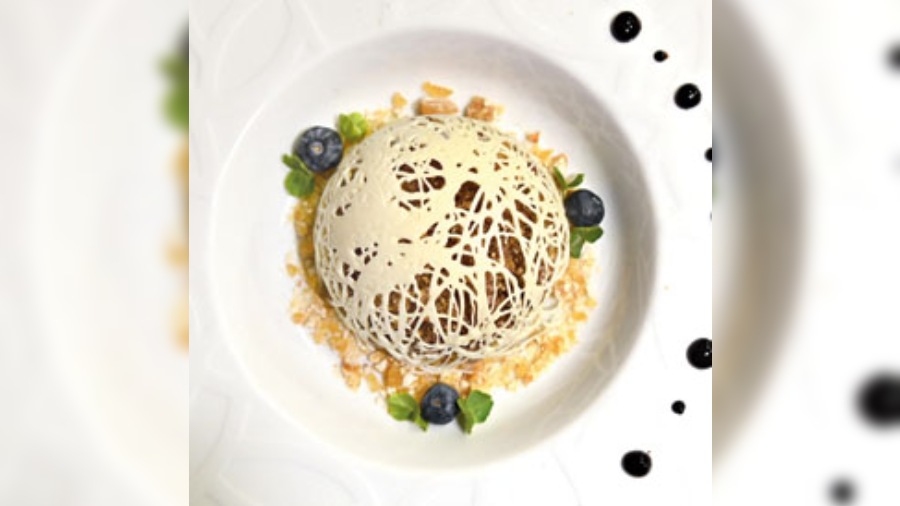 Crunchy Hazelnut Centered Chocolate Parfait: The fun in this dish is breaking the chocolate mesh dome that houses the delectable hazelnut and chocolate parfait that's the perfect sweet ending to your meal.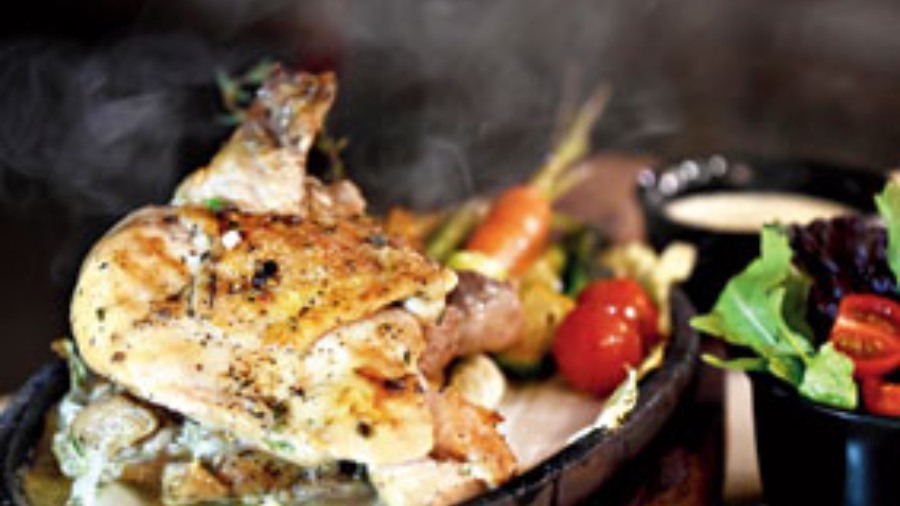 Farm Fed Chicken Sizzling Grill: A traditional sizzler dish that has the main as farm-fed chicken leg and breast along with rustic purple potatoes, snow peas, baby carrots, and Brussel sprouts. You can choose a sauce from options such as dill lemon butter, pommery cream and chimichurri.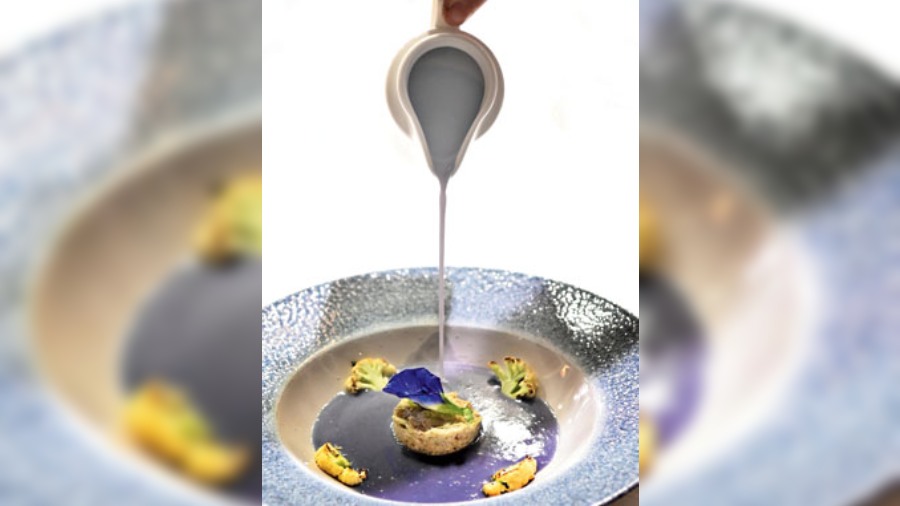 Purple Cauliflower and Butterfly Pea Flower Soup with truffle: A looker of a soup, this one has a beautiful powder-blueish tinge from the pea flower. The addition of truffle brings out the nuttiness of the veggies and elevates the flavours.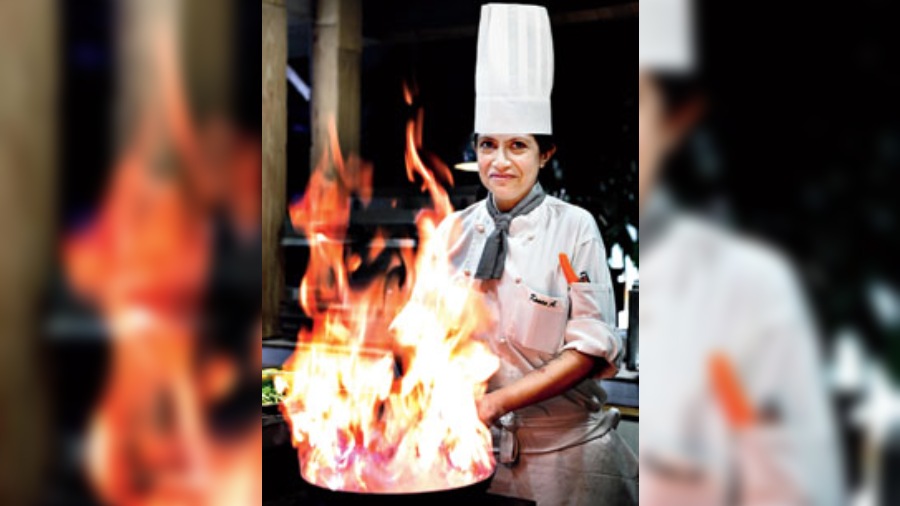 Kanan Ashar, senior chef de partie, Taj Bengal, and her team cook up a storm at Grill by the Pool. The Telegraph camera snapped the busy chef right in the middle of all the action.
What: Grill by The Pool
Where: Poolside, Taj Bengal
When: Tuesday to Sunday
Timings: 7pm onwards
Meal for two: Rs 3,500-plus