Mainland China as a brand has been iconic in Chinese dining in the city as well as multiple big cities across the country. The brand with its motto of 'tasty Chinese' has become an icon. Keeping this in mind, the team at Mainland China has come up with a brand refresh. From the menu that has retained old classics and added 40 new items, to the crockery, the staff uniform as well as the logo, everything has undergone a change to recreate a fresh and new approach for the brand. The Telegraph walked in at the Gurusaday Road outlet to check it out.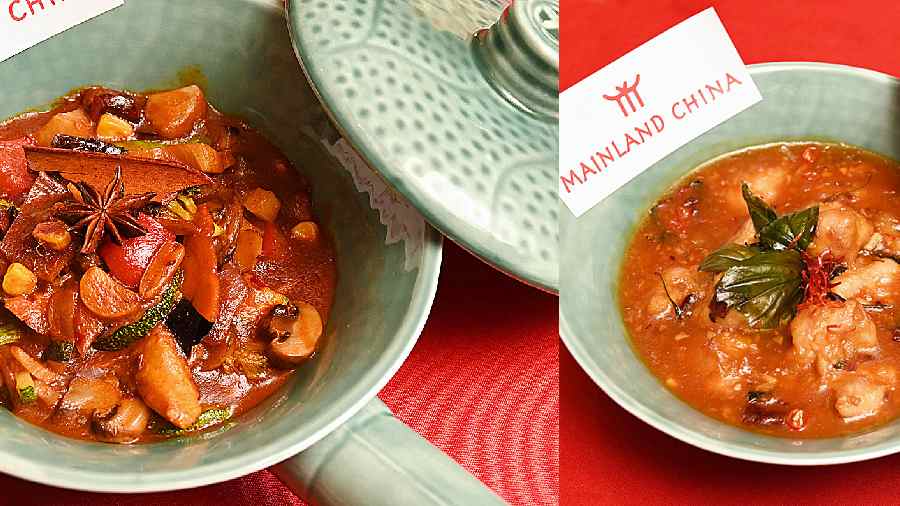 Sichuan Style Veg Hot Pot: If you like your mains spicy then go for this. It's full of good heat from the Sichuan peppercorn and aniseed. The vegetables even though laced in sauce, retain their crunch.
Sanpei Chicken: A simple chicken main dish. Sanpei means three cups and here the sauce is made using three ingredients — black sesame oil, rice wine and soy sauce in equal parts.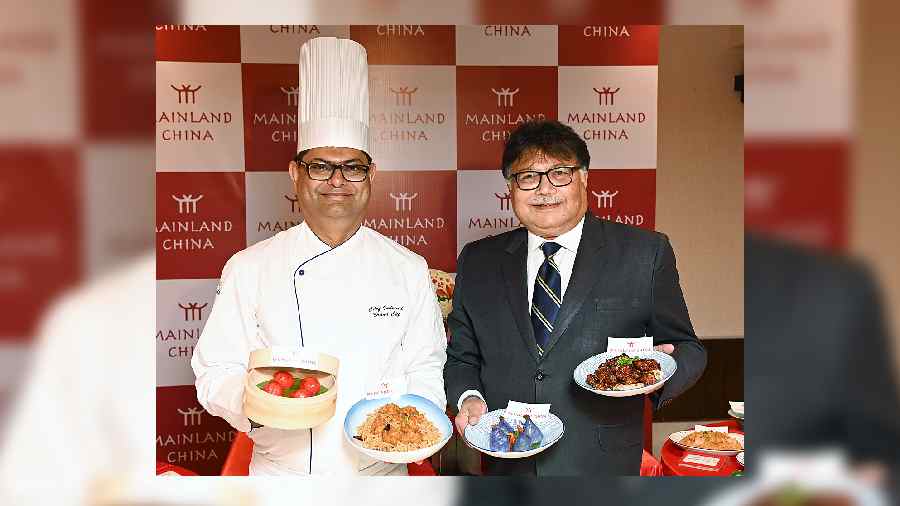 "The new menu is a refresh. We have a lot of repeat clientele, so for them to eat the same thing can get monotonous. Keeping that in mind we've kept the signatures and added some new items as well. Forty items have been added keeping in mind the current trends in Chinese dining in the country.
Our focus has been on dim sums and a new sauce that we have got in is the yellow bean sauce. Hot pot was well accepted so we have added that as well. That apart we have a repertoire of vegetarian dishes that are unheard of in the city," said Debashish Ghosh (right), general manager, PR and brand standards at Speciality Restaurants Ltd. and Indraneel Bhattacharya, executive chef.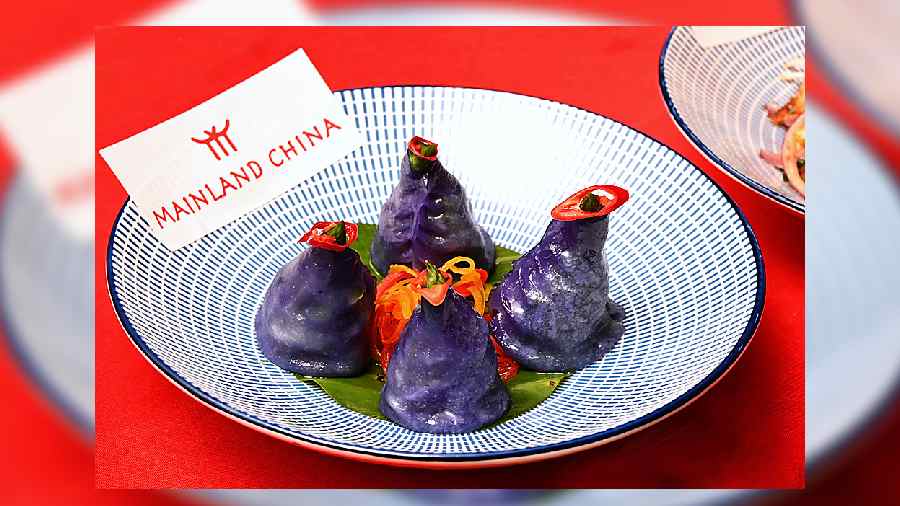 Blue Pea and Spicy Asparagus Dim Sums: Two buzzing trends, asparagus and blue pea tea, come together in this dim sum. We liked the fresh crunch of the asparagus filling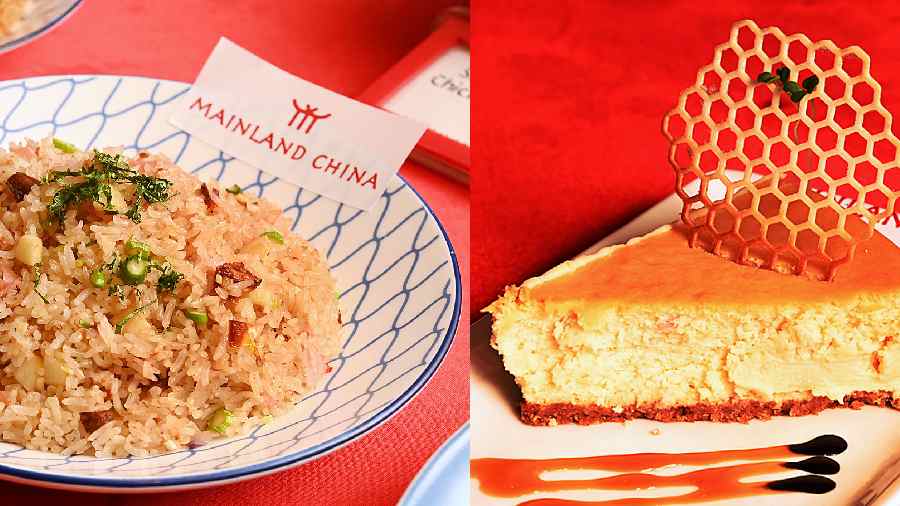 Asparagus Jasmine Rice: This simple jasmine fire rice has thinly sliced asparagus for crunch. The aroma and texture of the jasmine rice set this apart.
Lemongrass Cheesecake: Bringing in Thai aroma of lemongrass is this cheesecake that's creamy and equally fragrant.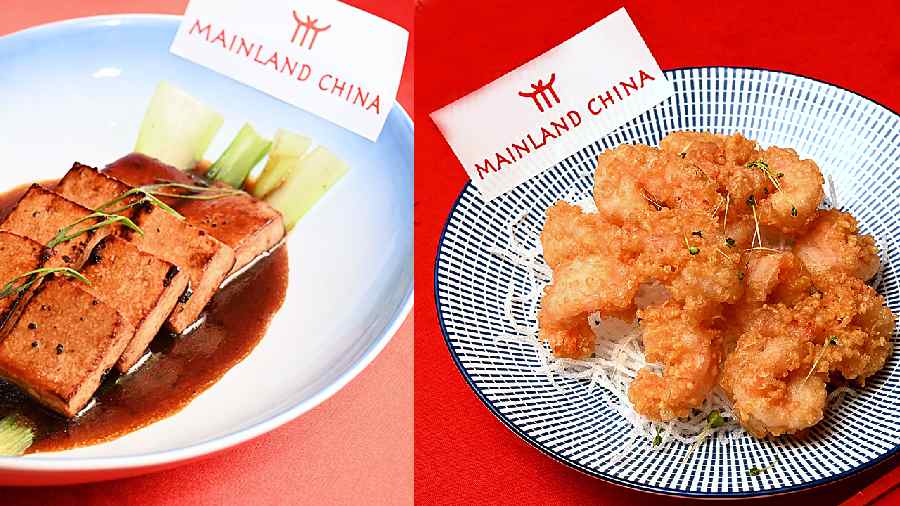 Pan-fried Cottage Cheese in Black Truffle Oil: Out goes the tofu and in comes the cottage cheese. It's soft, chewy and tender. The sauce is salty and full of earthy flavours.
Prawn Tempura: This popular dish has now made its way to the menu. The prawns are juicy on the inside with a soft and airy tempura crunch. The spicy creamy dip on the side takes it a notch higher.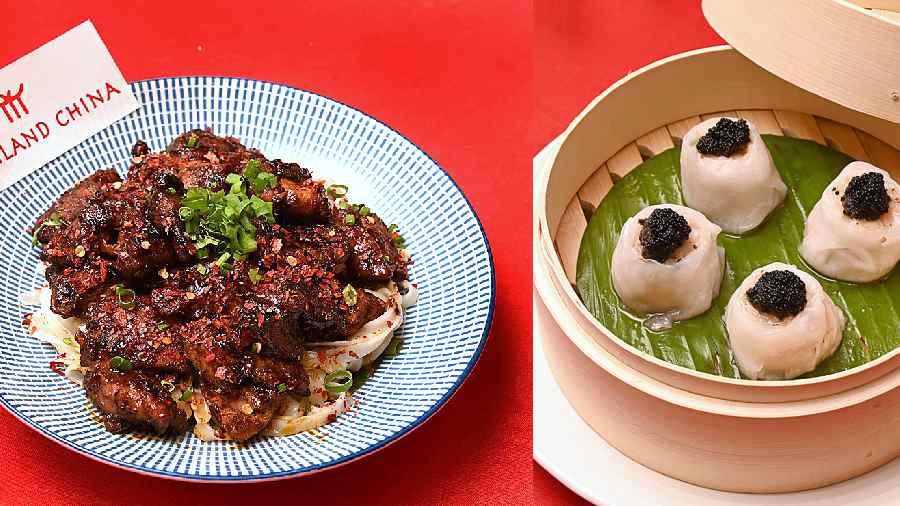 Barbecued Pepper Chicken: Chicken breast cooked in barbecue sauce and grilled to perfection is set atop a bed of simply done flat noodles. A must-try we say.
Truffle Lobster Dumplings: The creamy lobster filling is a great contrast to the strong flavours of truffle. This dumpling has an Italian influence.