Mahendra Singh Dhoni's day begins early and by 6am he is at work, not practising helicopter shots in the nets but putting a giant copper vessel filled with 20 litres of water on boil. For, soon the first customers will start trickling in at his shop on 61 Bentinck Street. And many times during the day, till as late as 10pm, the giant vessel or tanki will be placed on the fire again and again.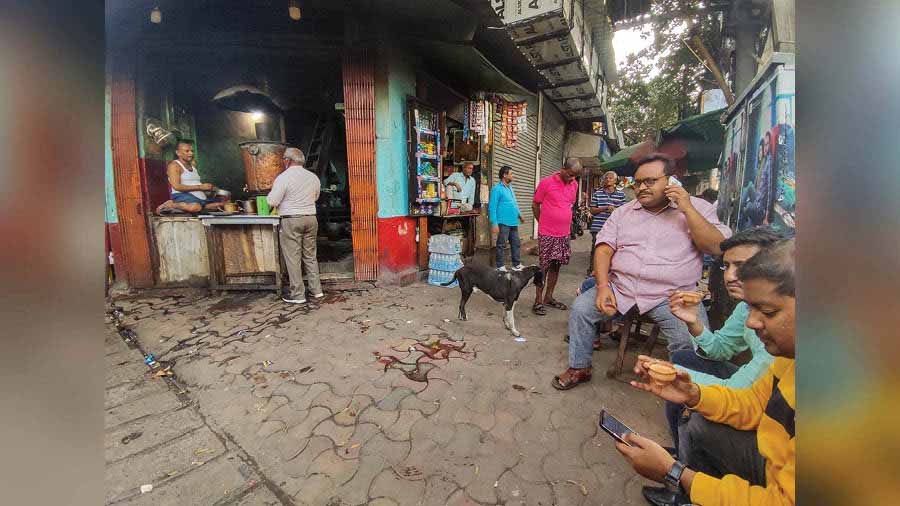 The samovar at the shop, which is always flocked by customers, is not a thing to miss
Mahendra Singh Dhoni's tanki chai has had its local clientele for many years. The tea shop was started a century ago by Mahendra Singh's grandfather, Juhuri Singh who came to Kolkata from Bihar.
The shop was set up to cater to office-goers. For this, Juhuri Singh invested in a samovar or giant copper vessel so that he could make more tea at a time. The same vessel is still being used at the shop and is probably the only one used in Kolkata at present.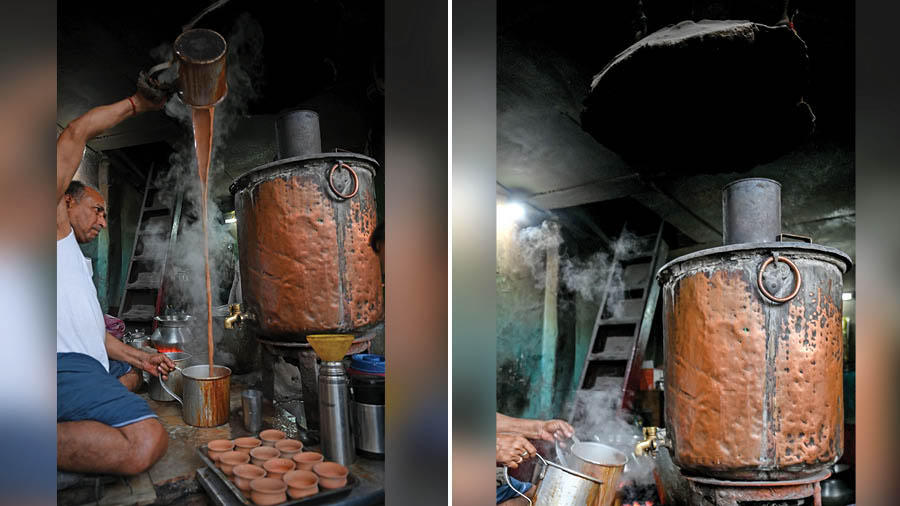 Chai in the making at the shop and (right) the 100-year-old samovar
Samovars are big metallic urns, often made of brass, usually with a spigot at its base used to boil water for tea. They are widely used in Russia from where they originated and also in Iran, Turkey and Kashmir. In traditional samovars, water was heated with a vertical tube containing burning charcoal running up the middle of the urn. In Mahendra Singh's shop, however, the charcoal burns at the base and smoke spews up from a chimney at the top of the samovar.
Once the water boils, concentrated chai is mixed with boiling water from the samovar and milk is added. The tea here is not creamy. The water boiled in the copper vessel lends a unique taste to tanki chai.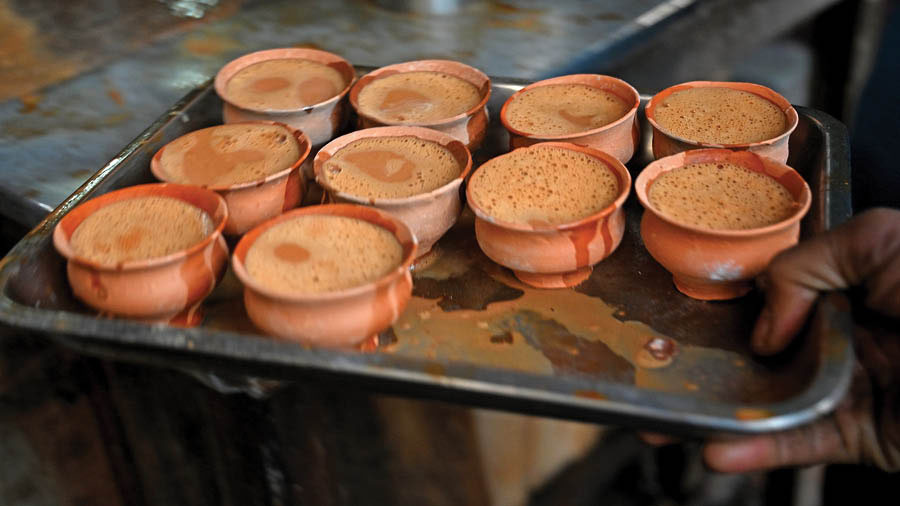 The bhanrs of tanki chai
The tea is served in bhanr and each bhanr of tea costs Rs 15. It is also believed that water boiled in copper vessels is a great immunity booster.
Customers keep returning to Mahendra Singh's shop not only to taste tanki chai but also to take a look at the samovar. Next time you are in the locality, make sure to drop by for a steaming hot bhanr of chai and don't forget to take a peek at the legendary tanki.