With summer on its way, it is the perfect time for all things gin. At the recent Calcutta session of Stir Creativity by Bombay Sapphire, held in association with Karma Kettle at Olterra, Park Street, guests witnessed the coming together of Karma Kettle's artisanal tea and Bombay Sapphire gin in five eclectic teainfused cocktails. Famed mixologist Yangdup Lama, who had curated the cocktails for the evening, not only spoke on the synergy between the two brands, Karma Kettle and Bombay Sapphire, but also conducted an interactive mixing session. The evening also saw a melodious performance by indie dream-folk band Whale in the Pond and an art installation by visual artist Rashmi Chowdhury. A brief panel session featuring Karma Kettle co-founders Priti Sen Arora and Dhiraj Arora, and Jonas Ax from Bacardi highlighted the brands' shared visions on sustainability. This included a conversation on how Karma Kettle has been taking an effort to incorporate more sustainable practices in their manufacturing process, including making their tea in smaller batches and using sustainable packaging like using biodegradable tea bags. "With Karma Kettle, we want to give back to society and stand for something positive," said Priti.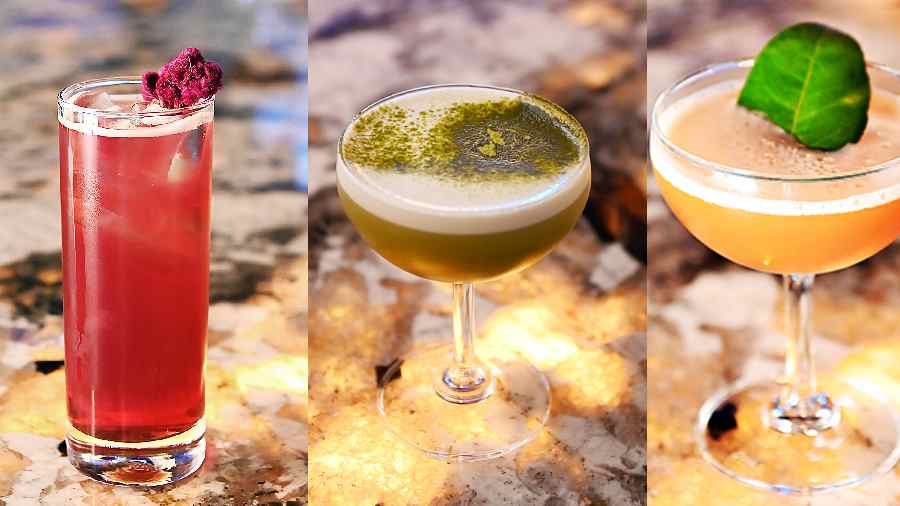 Bird Song Hi Ball: For a tall and refreshing glass that is on the sweeter side, this drink is the perfect choice. It comes with bird song-infused Bombay Sapphire, orange bitters, and lime acid.
Matcha Tea Sour: The fresh lime juice and velvet syrup complement the matcha tea-infused Bombay Sapphire in this one to make a smooth concoction with just the right amount of subtle bitterness.
The Camac St Cocktail: A mix of comfort flavours, this cocktail came with lebu cha-infused Bombay Sapphire, gondhoraj lime, kaffir lime leaf and oleo saccharum. With a refreshing zest, this is the perfect drink for a breezy summer evening.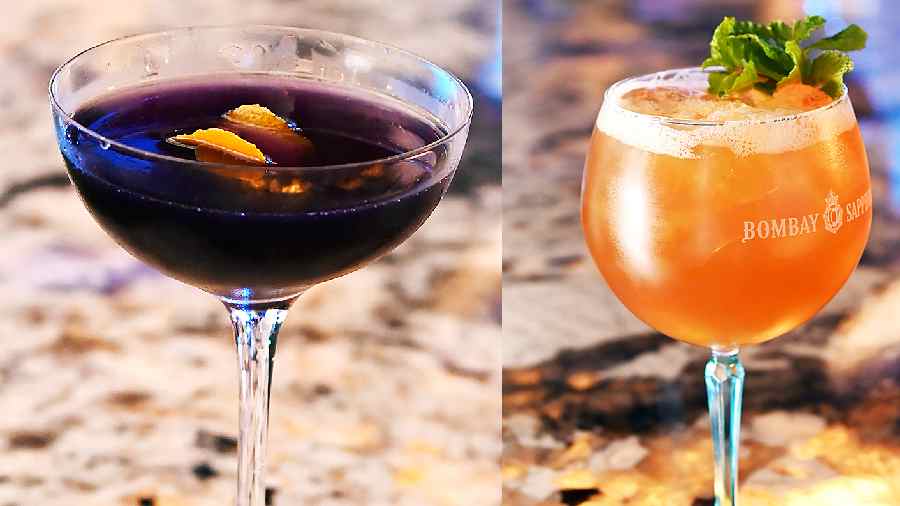 Darjeeling Tea Tonic: For tea lovers, Darjeeling tea is always a classic choice. This cocktail had a fulfilling taste that was both smooth and retained the familiar flavour of a well-made cup of Darjeeling tea.
Songs of the Nightingale: This one is for the ones who like their drinks on the stronger side. It comes with the Bombay Sapphire Nightingale infusion, and dry white wine as its main components.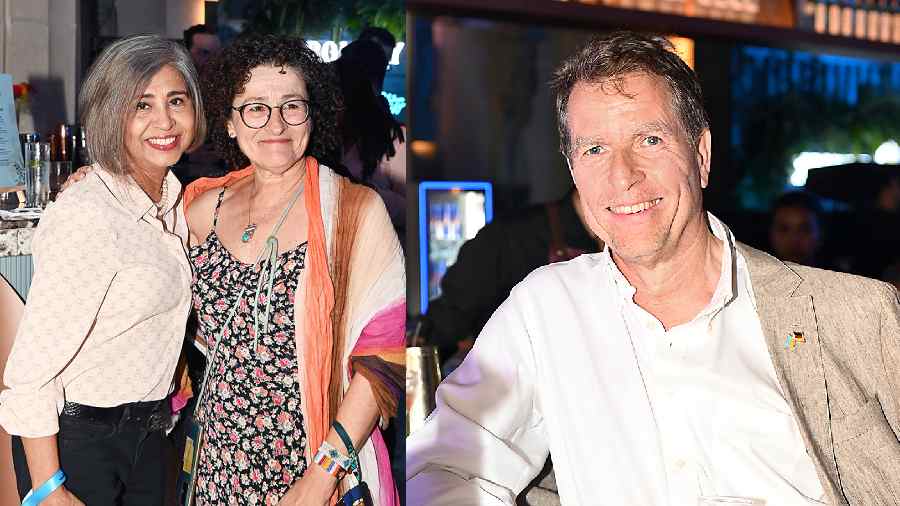 (l-r) Urmi Basu with a friend, Manfred Auster, consul general Germany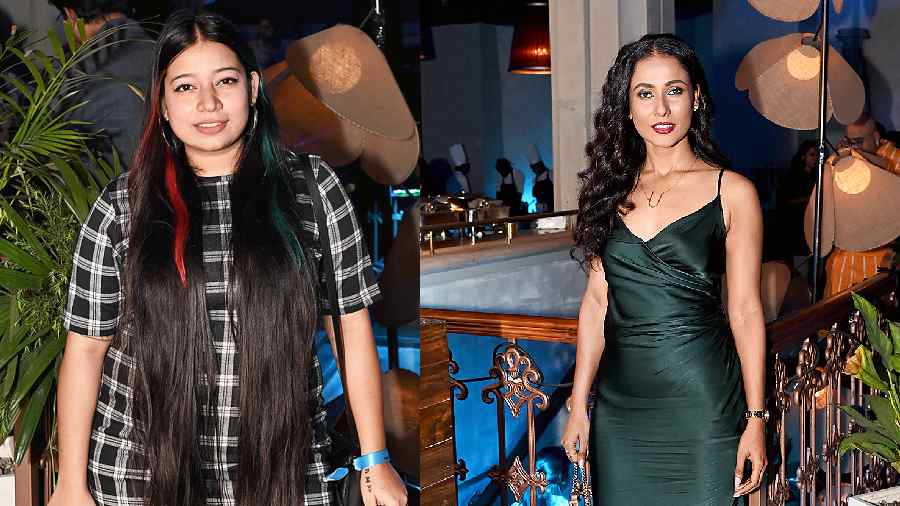 (l-r) Singer Paloma Majumdar, Ushoshi Sengupta, the co-host of the party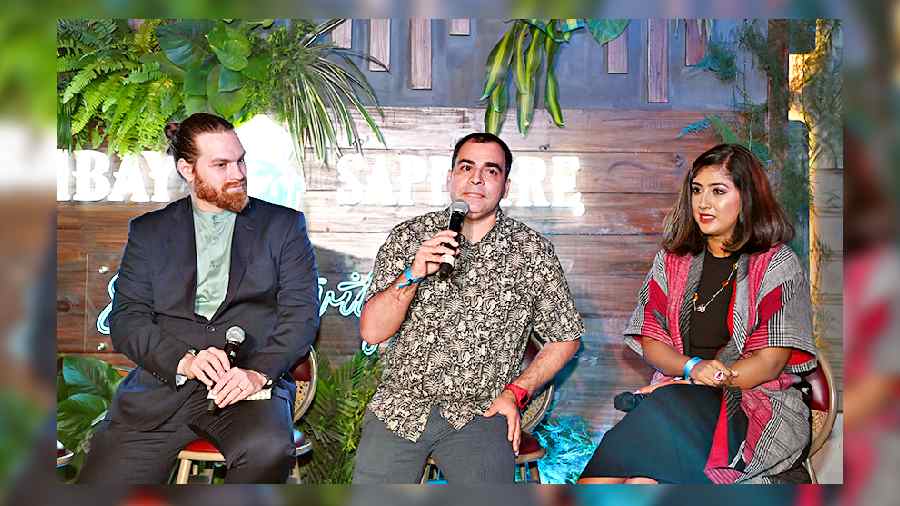 (L-R) Jonas Ax, advocacy lead, Bacardi; Dhiraj Arora and Priti Sen Arora, co-founders, Karma Kettle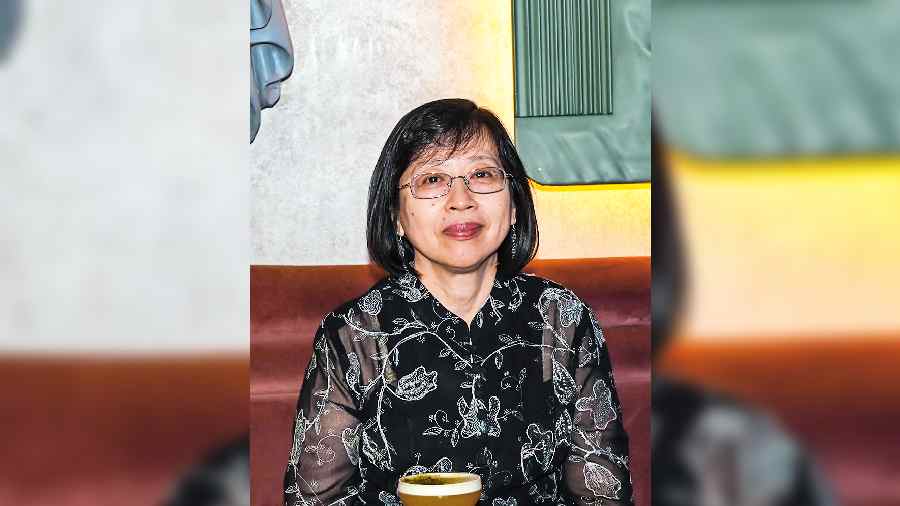 Thai consul general in Calcutta Acharapan Yavaprapas