Ask any non-Bengal resident about Bengali food and they will invariably give the age-old done-to-death answer of maachh-bhaat and mishti doi and rosogolla. Bengali cuisine is so much more than just four items. With influences from epaar and opaar Bangla, the cuisine boasts of a fine balance of robust flavours and humble dishes with simplest of spices and a pinch of sweet. Over the years Bengali cuisine has evolved with some twists here and there. Celebrating Bengali cuisine, Kolkata Local from the house of edabba has launched with a menu that targets to recreate age-old Bengali recipes. Currently operating out of six kitchens in Kolkata and two kitchens in Bangalore, the brand subsequently aspires to expand to other cities and become a household name for Bengali food pan-India.
"Modern local food in Bengal as we know it today is an amalgamation of various cultural influences. With the launch of Kolkata Local we seek to restore traditional Bengali flavours and give diners a gourmet meal experience at home. We have also introduced the concept of 'make your own meals' wherein patrons can choose from a wide range of appetisers, mains, breads and rice to curate their own Bengali thali or combo meal," said Vedant Pasari, founder, edabba.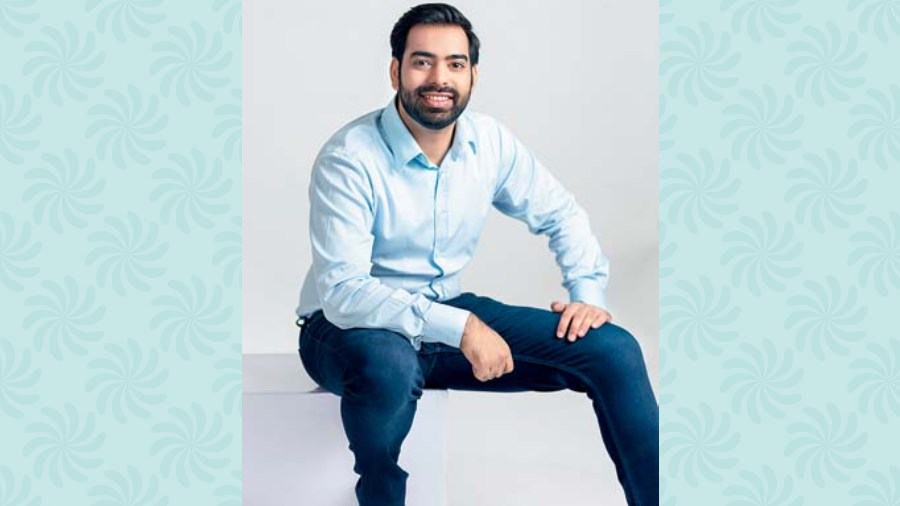 What: Kolkata Local
Order via: Zomato, Swiggy & direct deliveries via www.edabba.online
Timings: 11.30am- 4pm and 7pm-midnight
Meal for two: Rs 500-plus
The Telegraph Picks
Mochar Chop made with banana flower is a great way to start your meal. These non-oily and spicy version were perfectly crispy with a filling that was aromatic and yummy. It can be relished during tea time too.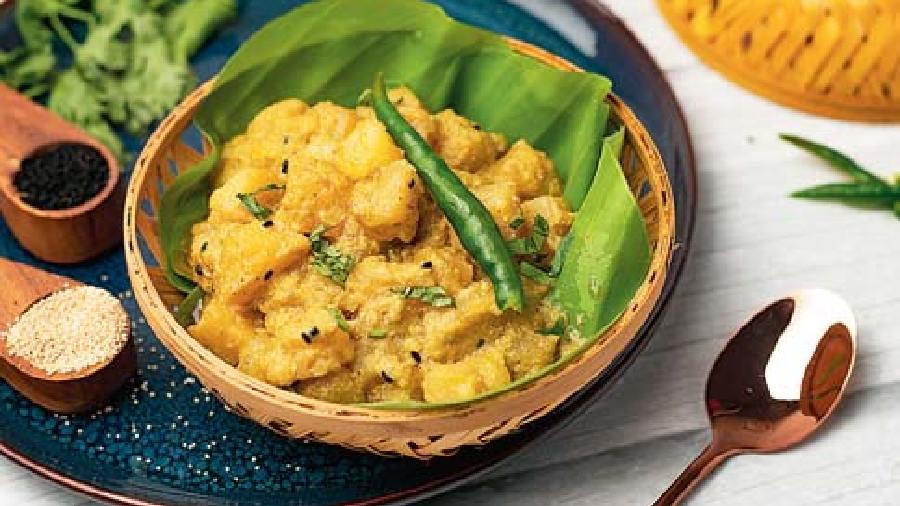 Indulge in a grand Sunday breakfast with the humble Aloo Posto and luchi. The humble torkari made with boiled aloo and posto (poppy seeds) is a Bengali staple and a delight to have. Vegetarians, go for it!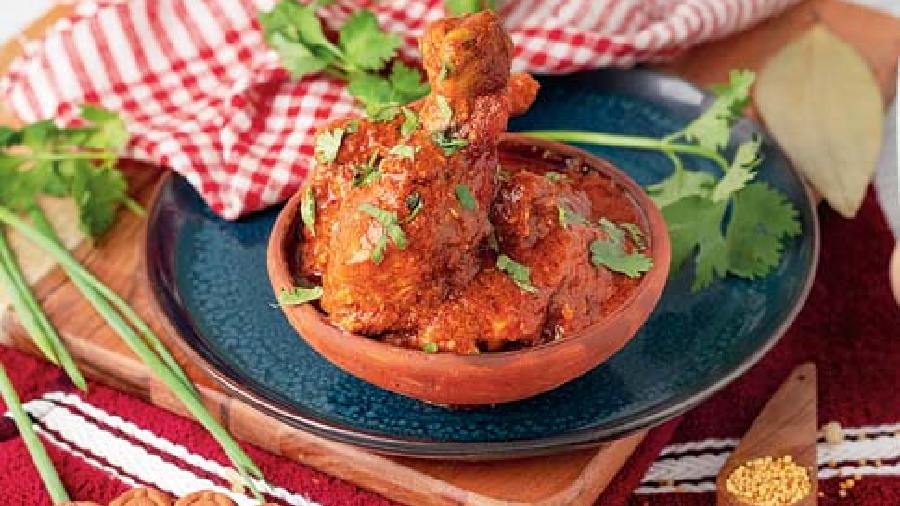 We loved the richness of Lal Murgi, a gravy chicken item that is cooked with lots of red chillies (for the colour) along with whole spices, garlic and ginger, freshly ground and garnished with coriander leaves. Relish it with gorom bhaat.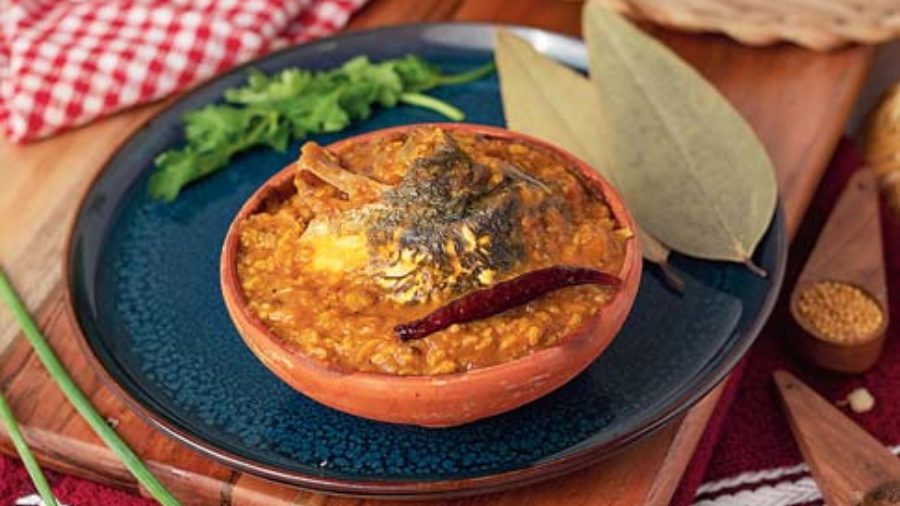 Machher Matha Diye Moong Daal was made like it would be at any Bengali household. Made with moong dal, this has the deliciousness of a fish head and tempering of red chillies.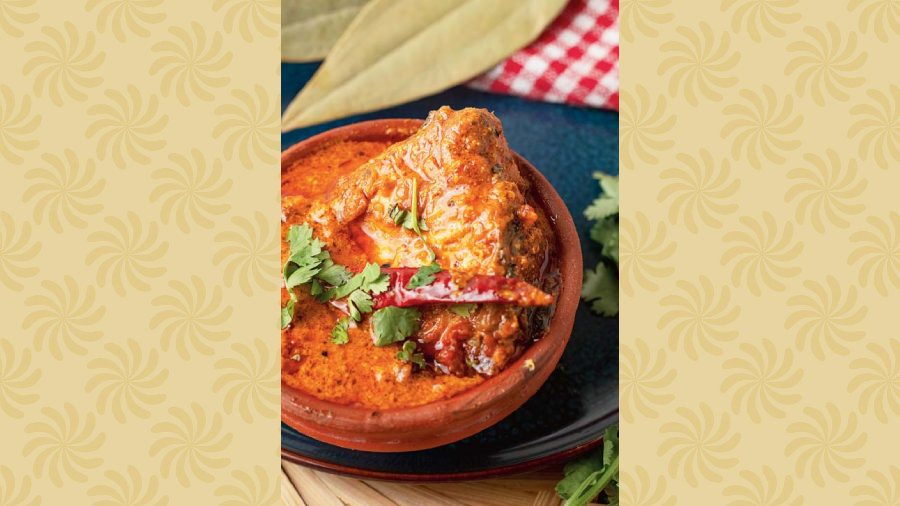 The Katla Kalia is a delight for fish lovers. Made with mature Katla maachh with ginger, garlic, cumin and coriander along with other hand pound spices, this coveted Bengali dish is a must-try.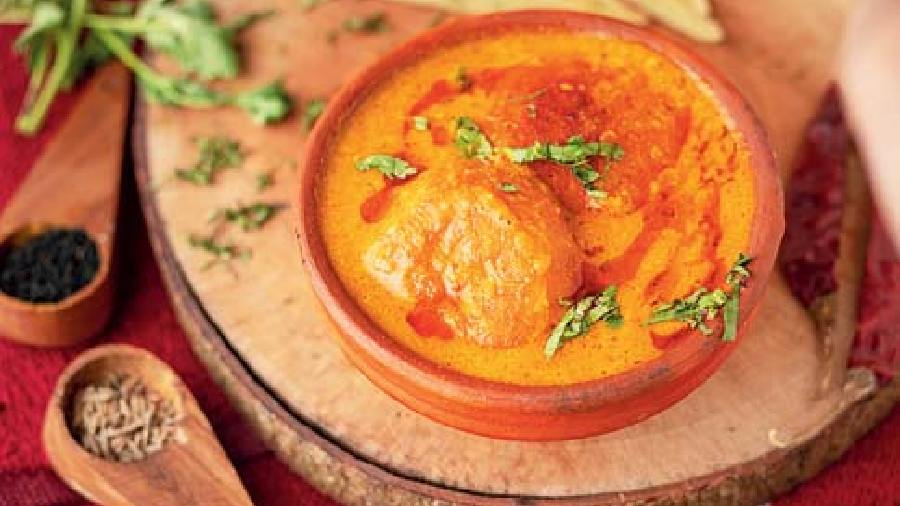 Chanar Dalna — a signature Bengali dish made with fresh chhana in a light, flavourful gravy usually, this one is a bit on the spicier side than the usual runny jhol made with potatoes.
Pictures: Kolkata Local