As the litchi season is upon us, The Yellow Straw is hosting a seasonal celebration called Litchi Locha. They have introduced a limited pop-up menu focusing on litchi, which is known to have a cooling effect during hot summer days and is one of the most favourite summer fruits. The sweetness and the freshness that the fruit incorporates make for an incredible addition to drinks and salads. That is exactly what the menu sets out to capture.
"If mango is king of fruits then litchi should be queen of summer fruits. It's tasty, soft, pulpy and very refreshing. Its juice is also the same, very refreshing and tasty. This time we thought of going the odd way and instead of launching new exclusive mango products, we thought of a litchi range, covering beverages, salads and desserts. Earlier many customers expressed their keenness for litchi. So basically, Litchi Locha is a combination of customers' interest and our love for the fruit," said Vikram Khinwasara, co-founder, The Yellow Straw.
The dishes on the menu are diverse and are able to showcase the fruit in many forms.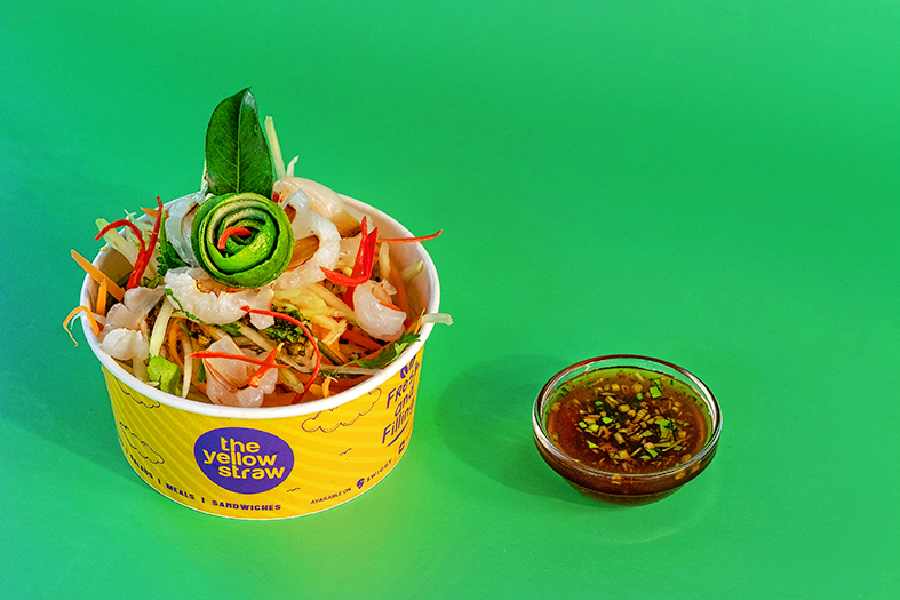 The Pakchoi Litchi Salad proves that litchi combined with the right textures can result in something amazing both in terms of texture and flavour. In this salad, the pak choi and litchi work perfectly, creating a harmonious balance