Hatari, a popular restaurant chain with multiple outlets across the city, known for its Indo-Chinese cuisine, recently opened Hatari Grillz, a new brand aiming to offer something new to its patrons. "The love and acceptance we have received through the years have given us wings to reach out to grow further. So, our aim now was to serve our customers with new cuisine under a new brand all together. Our aspiration is to delight our customers in Calcutta with the unique dining experience," said Samarendra Mukherjee and Anrita Mukherjee, partners and directors of Hatari.
Sprawling across an area of 1,100sq ft, the first outlet of Hatari Grillz is 40-seater, with a chic cafe-esque decor. The place also has a diverse collection of books on display, making it the perfect place to hang out with friends as well as chill alone.
The outlet offers grilled and continental food. The Telegraph had a great time checking out the menu at this pretty place.
More about it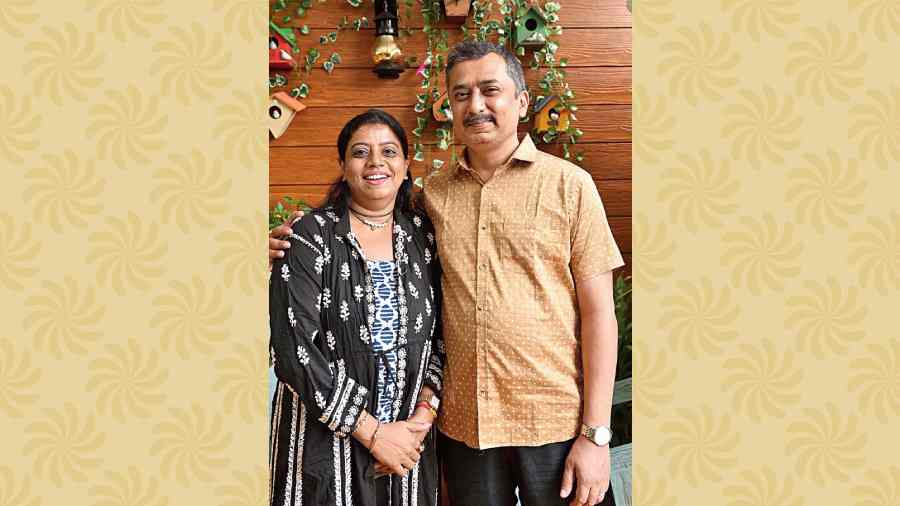 Samarendra Mukherjee and Anrita Mukherjee, partners and directors of Hatari
What: Hatari Grillz
Where: P-557 Hemanta Mukherjee Sarani, beside Vivekananda Park, opposite Kamala Girls School
Timings: 11am to 8pm
Meal for two: Rs 500-plus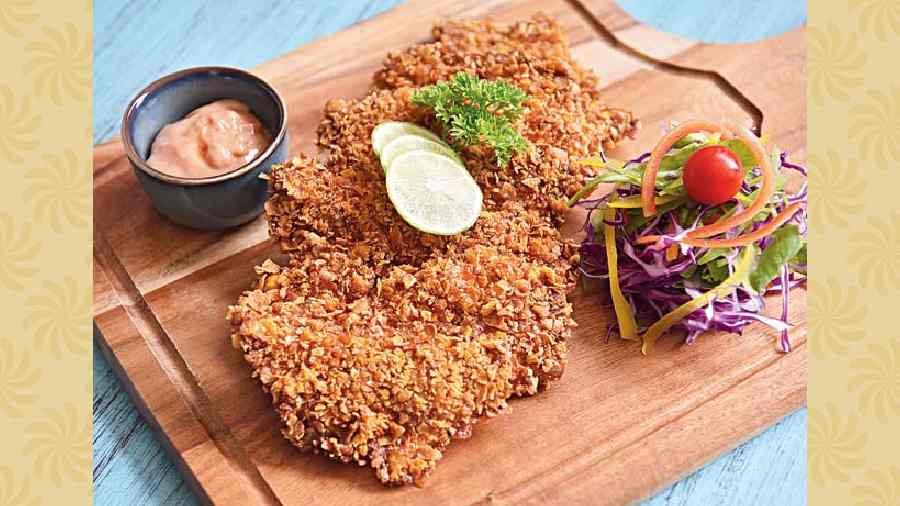 Crispy Fried Fish: This dish showcases how simple recipes can be wonderful if done right. Served hot, this dish is delicious, tender, juicy and crispy, which makes it the ultimate appetiser. The specialty of this fried fish is that it doesn't lose its crispiness even after getting cold. Rs 350 plus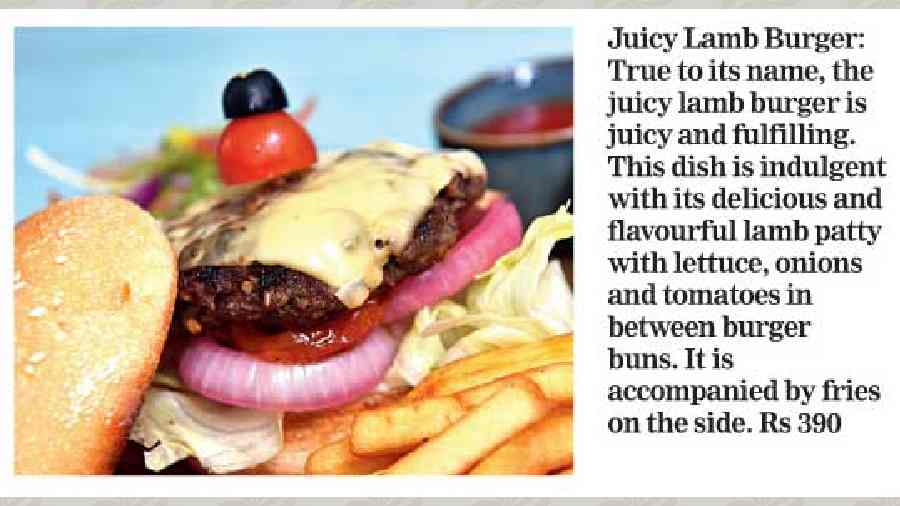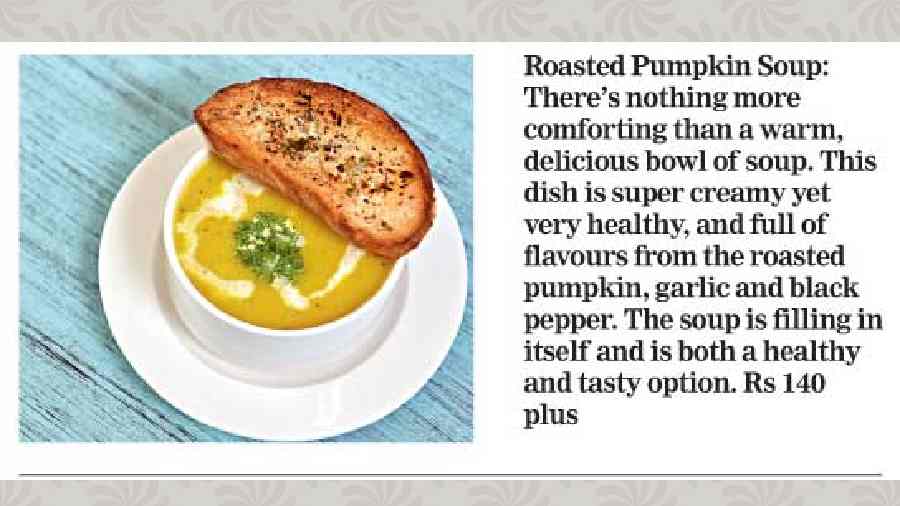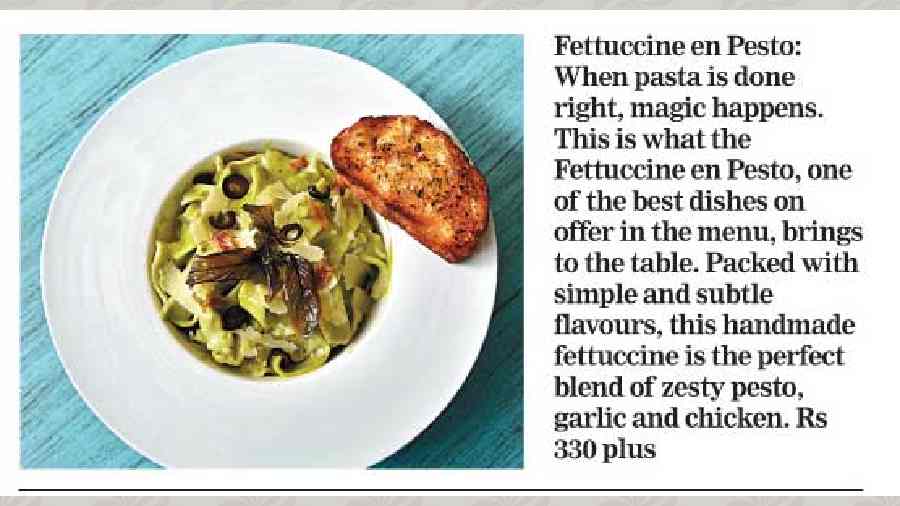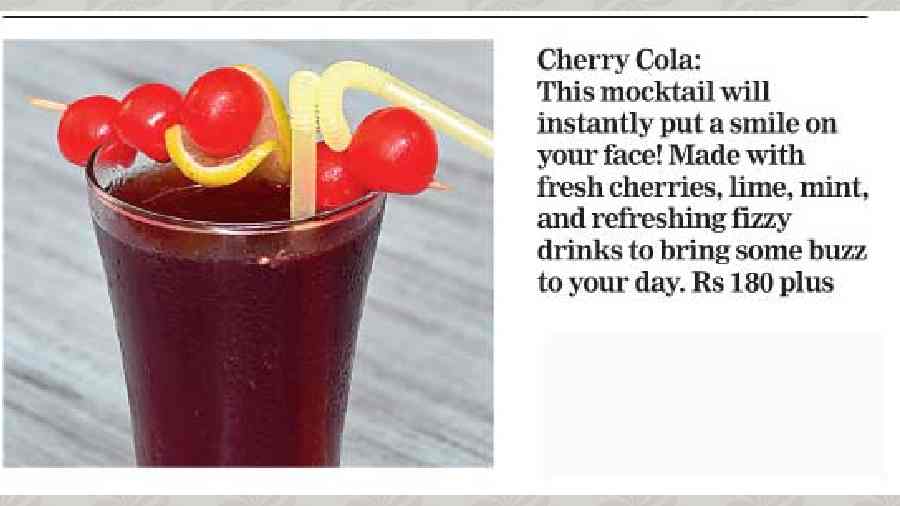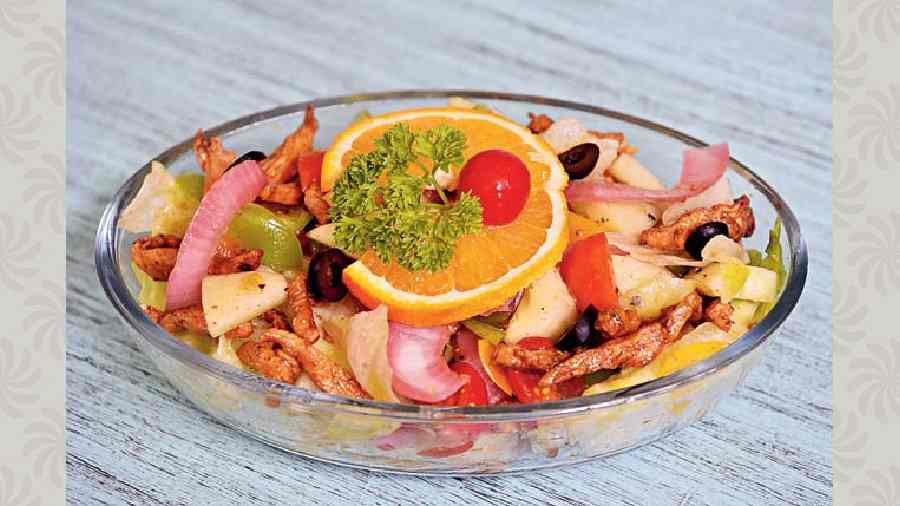 Soy Grilled Chicken Salad: This might be just the right kind of salad you are searching for. It is a good option if you are looking for gluten free and dairy free options when eating out. This is a healthy salad which is filled with crispy, crunchy bites of chicken and vegetables tossed in a vinaigrette, providing you with a sumptuous and healthy meal. Rs 300 plus
Pictures: B. Halder