A creamy ice cream or a luscious gelato can be the perfect little treat for all seasons and all emotions. When your ice cream not only tastes great, but also looks adorable, you have an instant mood lifter. The creativity and passion behind gelatos served by eMoi never stops fascinating the first-time visitor. The Delhi-based artisanal ice cream and gelato brand, known for its emoji-inspired gelato popsicles, and delicious scoops has now come to Kolkata, with its feel-good, cute vibes and more.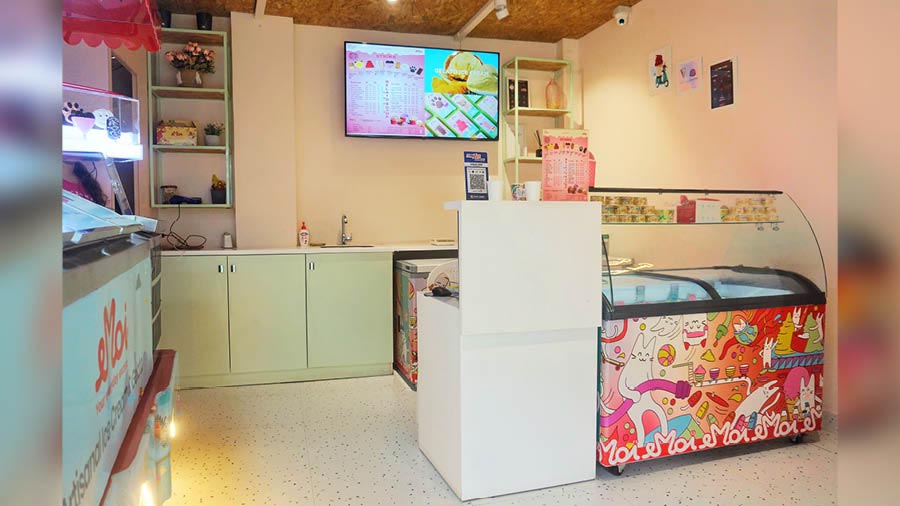 The cosy store is done up with a candy-colour pastel tones and has splashes of cartoon-inspired graphics
As you enter their outlet on 56A, Lake View Rd — a cosy space that can seat a small group — you might just ditch the thought of any other courses and indulge in your pick of gelato scoops and sticks.
Emo(j)is on a stick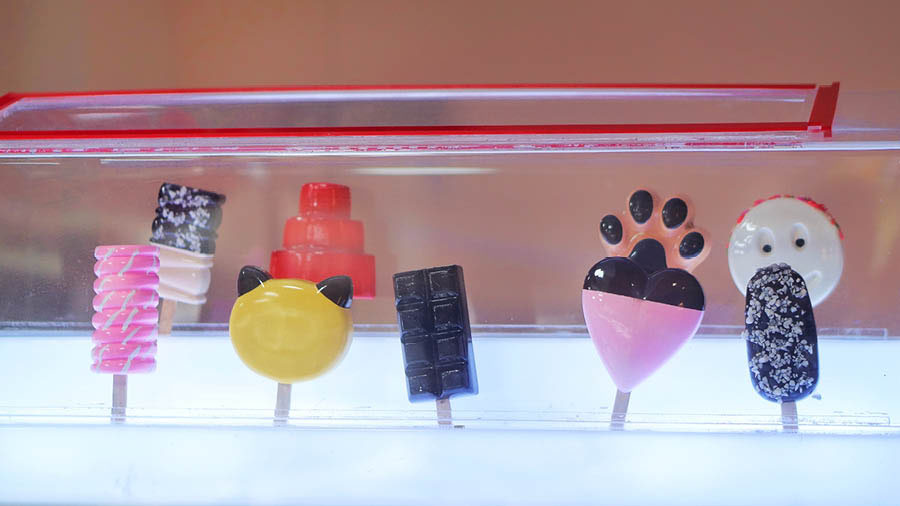 eMoi's gelato sticks that come in fun flavours and shapes like paws, hearts and emojis, are one of their biggest draws
One of eMoi's biggest draws is their adorable gelato sticks that come in various flavours and avatars from paws to hearts and teddy bear faces.
The Bubblegum gelato stick will take you right back to school-time memories of trying to outdo your friends with the biggest bubbles of Boomer and Big Babool. The heart-shaped gelato stick has a quintessential sweet bubblegum flavour and with pink being the colour of the season, is perfect for your 'Hi, Barbie!' moment.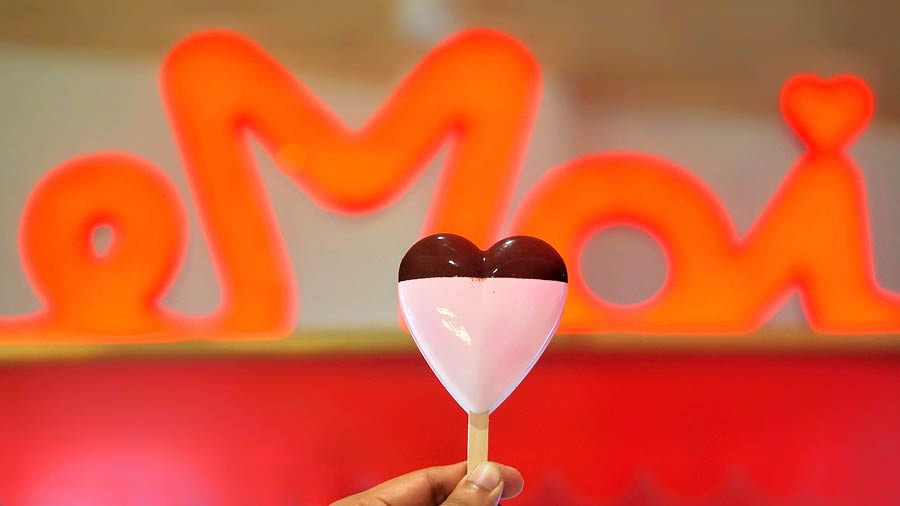 Bubblegum gelato stick
Another equally picture-perfect popsicle with a hit flavour is the paw-shaped Cold Coffee gelato on a stick. Whether you're a coffee-lover, a dog-person, love ice cream or like posting about the food you eat, this paw-shaped gelato will give you a Kodak moment as you relish the flavour of your beloved caffeinated drink.
The price range for gelato sticks is Rs100 - Rs160.
Gelato is always a good idea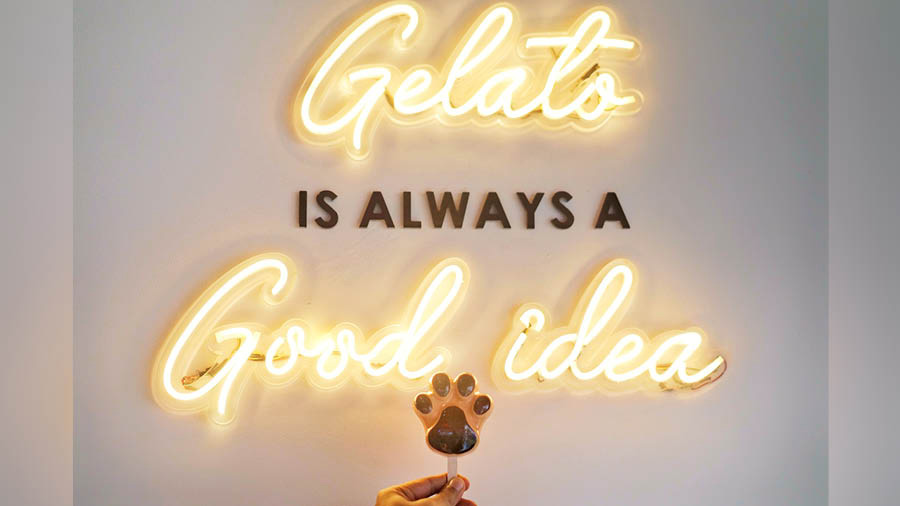 Cold Coffee gelato stick
eMoi founder Anant Verma was inspired by foreign trips with family for his business venture. "It inspired me to bring quality desserts like handcrafted gelatos to Indian consumers. I was also looking to open a venture with a low capital and opportunity expense, and gelatos fit the bill," he said.
Taking us through the creation process, Verma said, "We create our gelatos in our production unit in Delhi-NCR. It is a labour intensive manufacturing process, and the gelatos are made in small batches using dairy cream and butter to make it dense and richer for an overall heightened customer experience."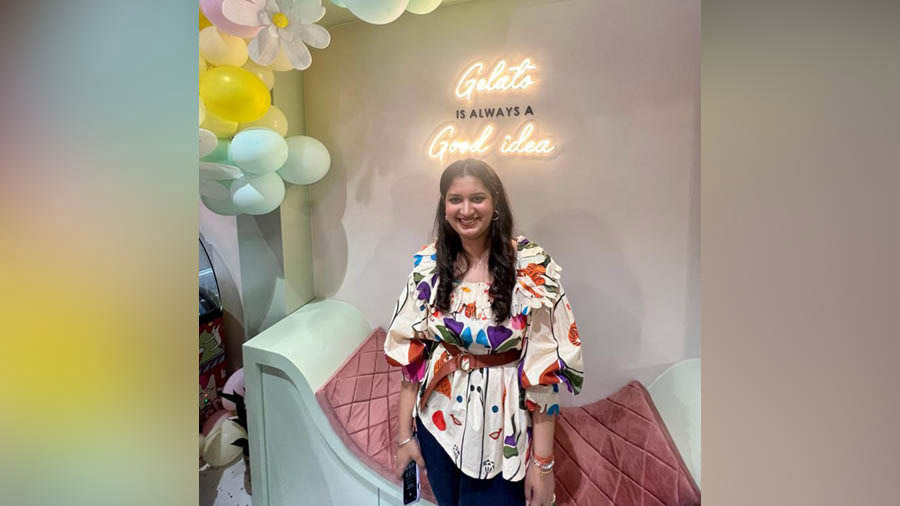 Mihika Thadani
Kolkata eMoi franchise owner Mihika Thadani always tries out desserts when on work trips to Delhi, and that's how she found eMoi. "I have always been fond of trying out desserts on work visits to Delhi. On one such trip, I fell in love with eMoi's gelato sticks. After having contacted Anant (Verma), I was sure of bringing the innovative range of gelatos from eMoi to Kolkata."
An ice-cream tuk tuk
As you indulge yourself with your favourite gelato flavours, the Kolkata store also has nooks and knick-knacks that make for great eye candy and photo-ops. One of them is a pink tuk tuk. So why is there a tuk tuk in a gelato shop? Well, eMoi is using it to attract customers. "This cute, elongated version of an Indian auto-rickshaw is kept stationary with freezers instead of passenger seats, meant for storing gelatos," said Thadani.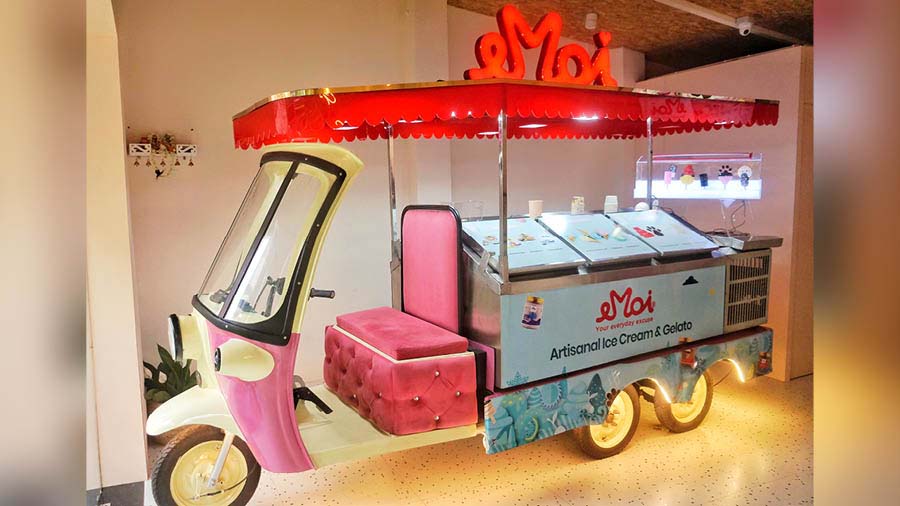 The Barbie-pink tuk tuk makes for a fun photo op
The pink vehicle with matching seat cushions, a red-trim top cover with the eMoi brand name, and a display of some of the popular menu items definitely is an eye-grabber. The comfy interiors also have design elements like glowing signs and splashes of cartoon-style graphics that will make your ice-cream savouring experience more fun and interesting.
Binge-worthy scoops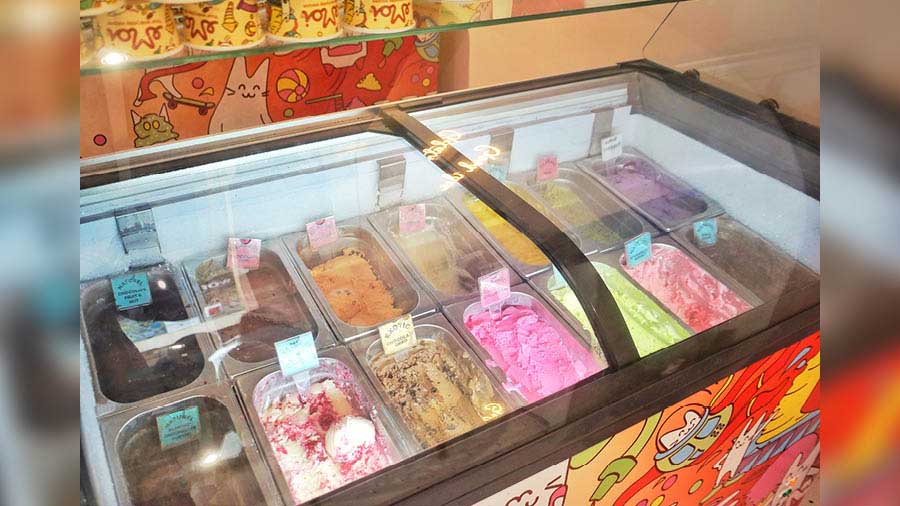 There are about 37 flavours to pick from on the menu
eMoi has 37 flavours of ice creams and gelatos on offer with picks like Almond Chocolate Fudge, Jamun Sorbet, Mango Cheesecake, Chocolate Plum Cake, along with a couple of sugar free options.
The Rum & Raisin is doing exceedingly well, said Thadani. A classic ice-cream flavour, eMoi's version has a rich, almost chocolatey feel with a hint of rum flavouring. Rather than biting into it like with ice creams, one just needs to surrender to this dense scoop of gelato.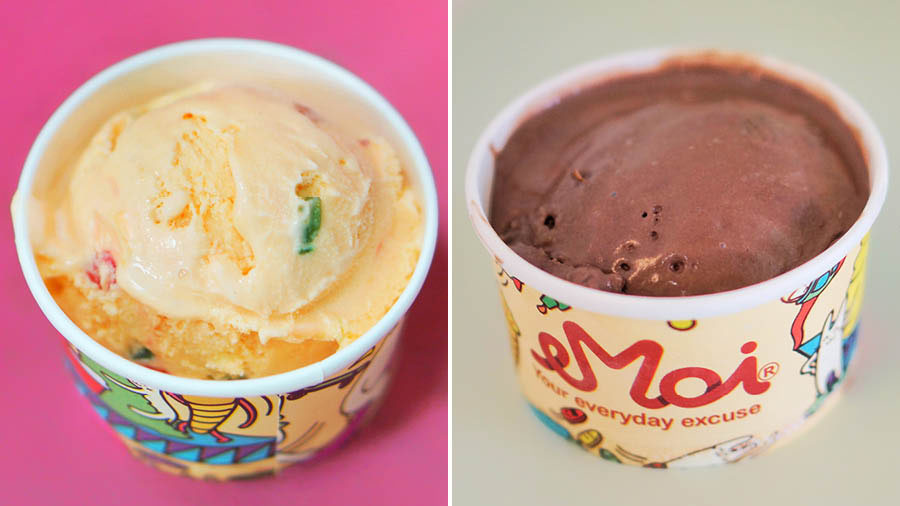 L-R: Tutti-Frutti and Rum & Raisin gelato scoops
If you are an '80s kid, with fond memories of devouring a glass of tutti-frutti ice cream, then you're going to love a scoop of the Tutti-Frutti gelato. It'll remind you of the time you saw your parents enjoying their childhood favourite ice-cream concoction, or when grandma would serve tutti-frutti flavoured ice creams when you visited. While certain trends, flavours fade away, this one is here to stay.
A single scoop of their Naturel category of flavours like Red Velvet Cake gelato, costs Rs 100, while the pocket pinch for a scoop of their Exotic flavours like Hazelnut Coffee gelato, is Rs 125.
Happy ice-cream lovers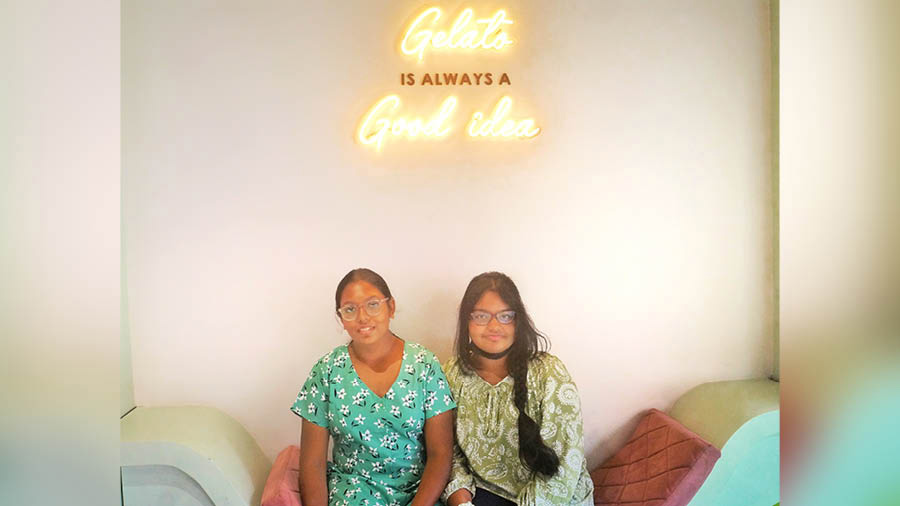 L-R: Customers Aarna Dutta and Adrita Dutta
"We tried the Oreo chocolate, and Double Chocolate scoops today. For me the winner among these two was the Oreo Chocolate," said Aarna Dutta, a CLass IX student at South Point School, who was at the store. Adrita Dutta, Aarna's friend and batchmate, happily agreed.
Address: 56A, Lake View Rd, Hemanta Mukherjee Sarani, Lake Terrace, Kolkata
Timings: Open every day, 11am - midnight
MK scoop picks: Rum & Raisin and Tutti-Frutti
MK pick for gelato stick: Bubblegum and Cold Coffee
Pocket Pinch: Rs 250 for two, excluding taxes