If you have been on Instagram in the past few weeks, chances are that you have seen Craft Coffee Experience Centre on every other Reel. And it is for good reason. The quaint eatery is not only aesthetically pleasing with its earthy tones and vintage-styled furniture, but is quite a haven for coffee lovers. For it not only serves up a number of flavoursome drinks, but provides a comprehensive experience where one can taste a variety of flavours and roasts.
With its new menu, the list of offerings only grows. Even if you are not a fan of caffeine, there are fresh and sweeter drinks on the menu and as is, seafood, various meat-based dishes, and even vegetarian options.
"We keep doing a lot of innovations and fusions in coffee. Our menu is designed keeping the millennials in mind and whatever is in demand currently. Once in every six months, we keep creating new menus in fusion coffee to cater to the guests," said Abhinav Kumar, co-founder, Craft Coffee.
"We do not want to settle with what we have. We want to add value to your journey to Craft. This is the effort we have put to form the menu, so that your journey is made worthwhile every time you come," said Dipraj Das, co-founder, Craft Coffee. "Kolkatans are very fond of food and they keep looking for new items to taste, which is why we have added items that they themselves have wanted from us," added Chef Riju.
More about it
What: New Menu
Where: Craft Coffee Experience Centre, 26, Ballygunge Park Road
When: 8am to 11pm
Pocket pinch: Rs 1,200 plus
The Telegraph picks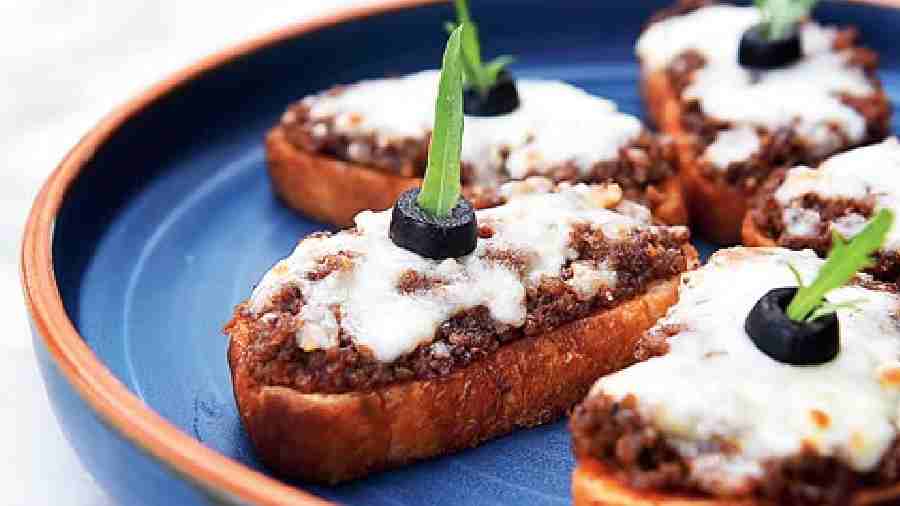 Mutton Bruschetta: One can start their meal with these crunchy Mutton Bruschettas. Toasted to perfection, the minced mutton layering on top is moist and creamy, with an overall sweet and salty flavour. Rs 520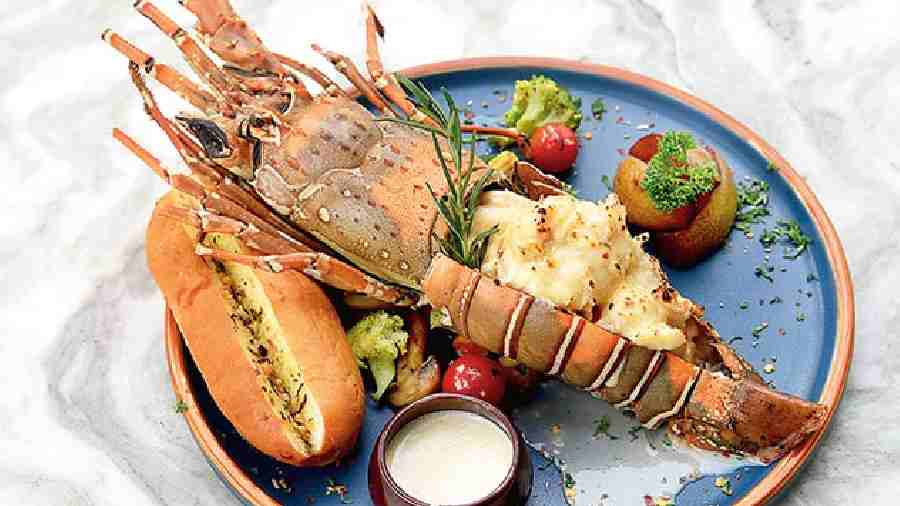 Lobster Thermidor Served with Pear Flan: For seafood lovers, a grand dish awaits with the lobster thermidor. The creamy and chewy lobster meat gets the right accompaniment in the crunchy and fresh peach flan. If you are sensitive to the seafood smell, try having it with the bread and veggies! Rs 1,800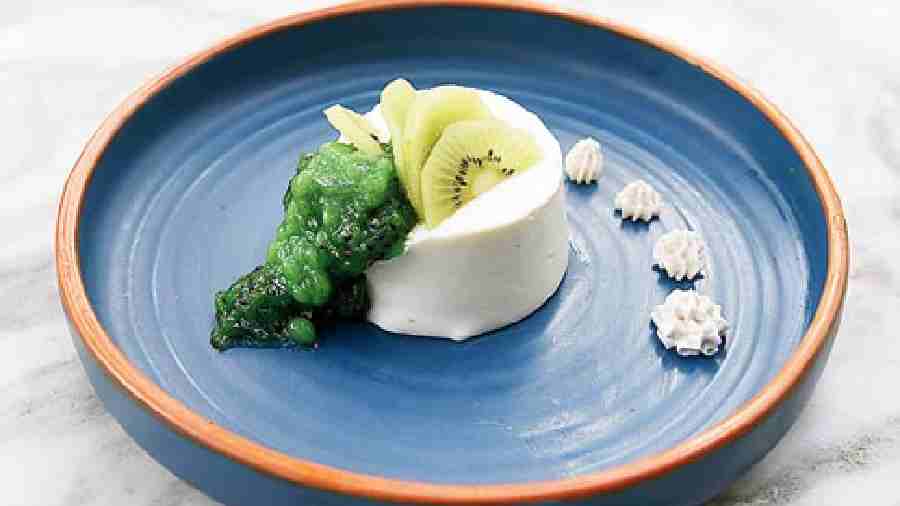 Craft Panna Cotta: For a delicious classic, try the Craft panna cotta that comes with fruits of the season. Currently, it is served with fresh kiwi, which cuts through the creamy richness of the panna cotta and offers a refreshing palate cleanse. Rs 300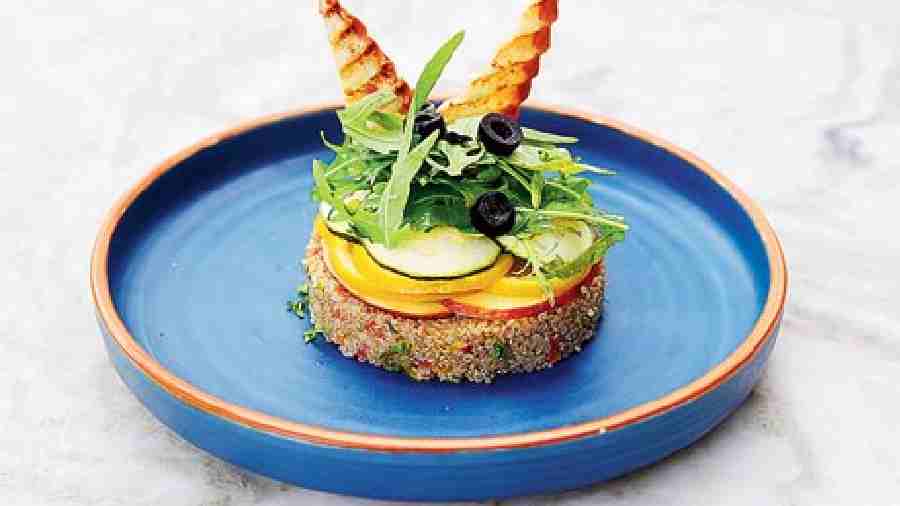 Timbale of Quinoa: If you are looking for a vegetarian option for your meal, this is a good choice. The light quinoa is well-complemented by an assortment of fresh vegetables. Rs 350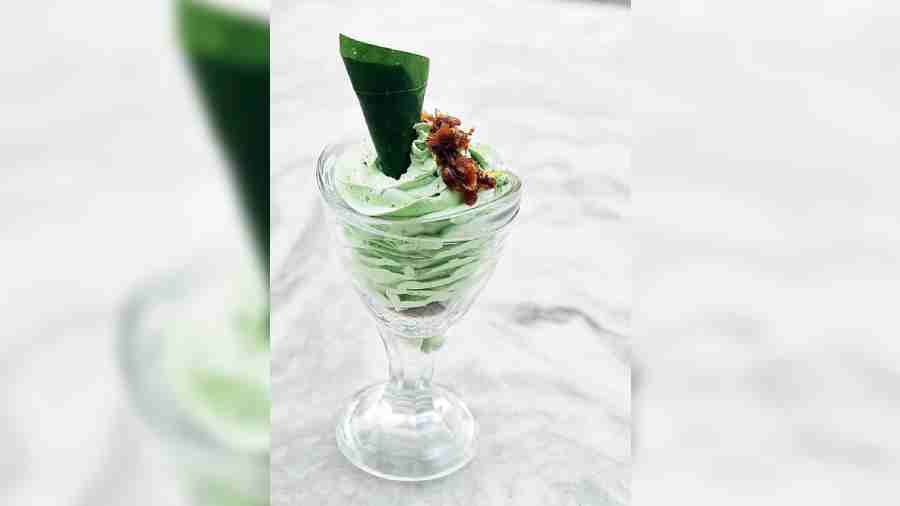 Betel Leaf Mousse: This creamy and delicious mousse has the power to impress even paan haters! You get all the flavours of sweet betel leaves but it is never too overpowering. Rs 300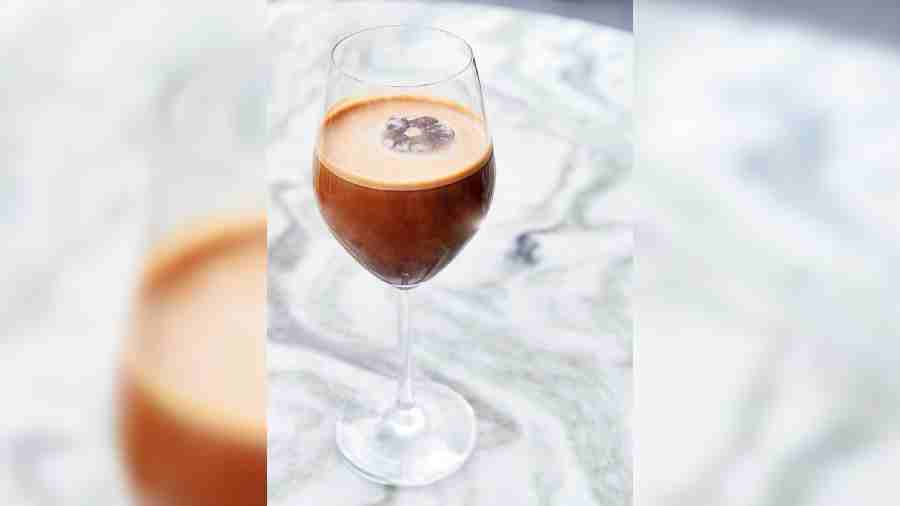 Nutella Cold Brew: Not a fan of caffeine? Fret not. Craft Coffee has something for everyone, like this chocolatey cold brew that is just the right amount of sweet. Rs 220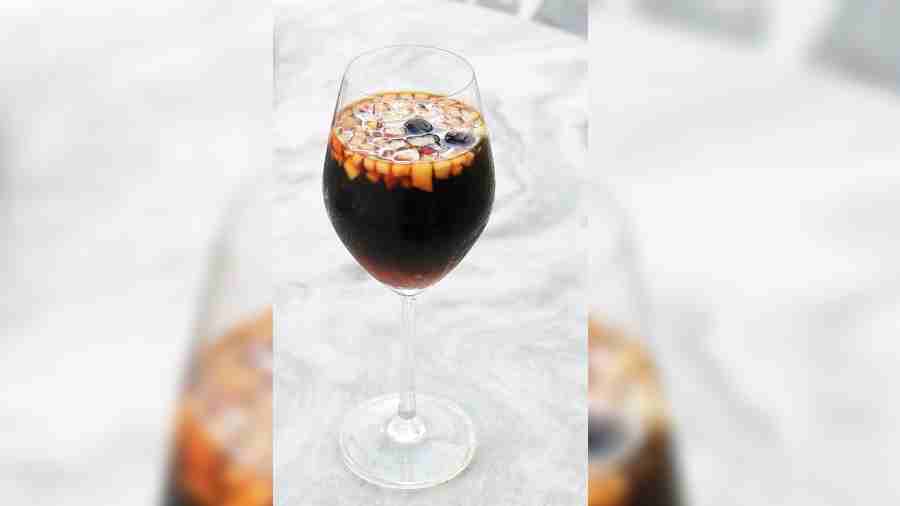 Cascara Sangria: For a fresh hit of caffeine, try the refreshing Cascara Sangria, complete with delicious bites of apple. Rs 210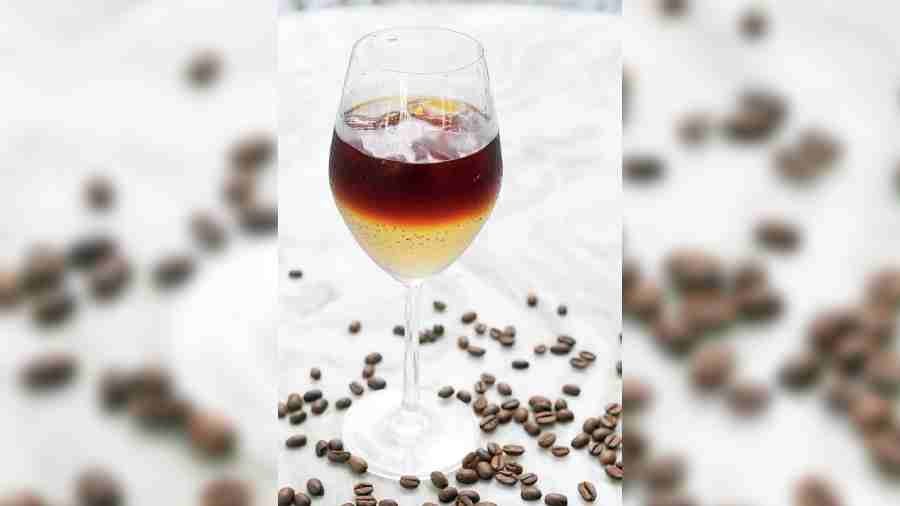 Ginger-Ale Cold Brew: A classic, this one goes perfectly well with even heavier dishes and provides a mild but cooling drink. Rs 220
Pictures: B. Halder
BITE RIGHT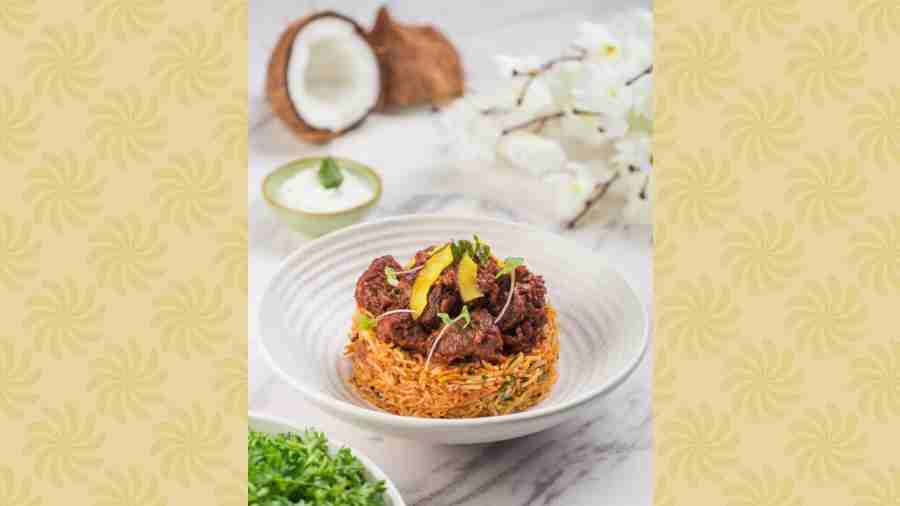 What: Farzified Sharadiya Bhoj
Where: Farzi Cafe Kolkata, 13 Ho Chi Minh Sarani
When: October 1-4
Timings: Noon-4pm
Expect: To indulge in an exotic array of food and beverage selection on the Durga Puja days that will have regional specialities with a classic Farzified touch.
Start with items like Beguni, Peshawari Paneer Tikka, Macher Dimer Bora, Dimer Devil, Fish Fry, Tempura Prawns and Tangra Chicken Momos. The main course includes a variety of gastronomic delights including Chingri Malai Curry and Kosha Mangsho. Shukto, Komola Phulkopi, Veg Gold Coin, Hakka Noodles and options of both vegetarian and chicken biryani are also a part of the offering. Conclude your meal with Mishti Doi and Rosogolla.
Meal for two: Early bird ticket Rs 999 (50 tickets), Lazy Bird ticket Rs 1,299 (25 tickets) and Normal tickets Rs 1,499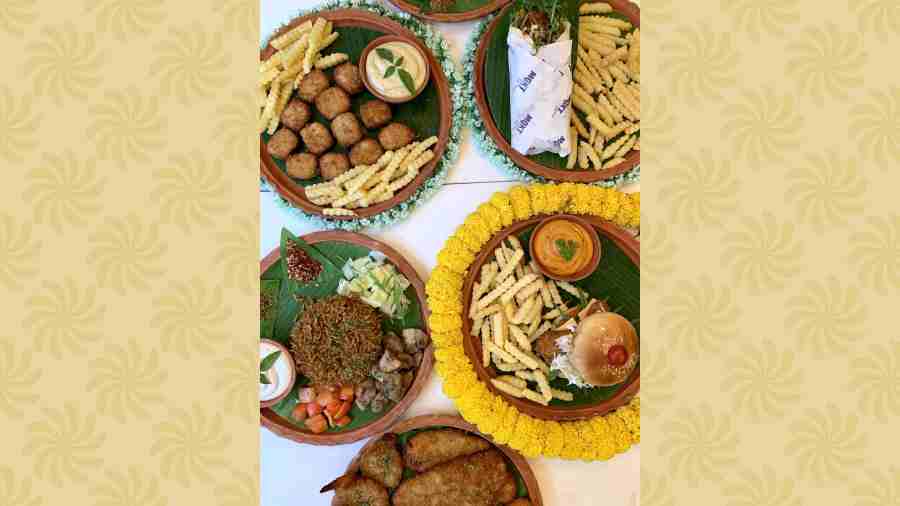 What: Durga Puja Menu
Where: MQXT at 200, Sarat Bose Road, Lake Terrace; Lake Mall Food Court; 10, Wood Street
When: September 30-October 9
Timings: Noon-1am
Expect: The delicious menu includes dishes like Bekti Crumb Fry, MQXT Butterfly Prawns, New York style Biryani, Chicken Tikka Masala Bowl to name a few. Combos include options like fries, bowls and a soft beverage or a baked dish, Fajita rolls and a soft beverage or the burgers, fries and soft beverages.
Meal for two: Rs 500-plus onwards
Order: Swiggy and Zomato or call +91 62921 46633 for delivery