It's a great time to make some vibrant, rainbow-coloured treats to celebrate Pride Month. Whether you need party favours for a friend's Pride bash or if you're simply stocking your fridge with festive treats this month, these happy desserts will not disappoint. They're beginner-friendly and easy to recreate, so bake with pride!
Rainbow fudge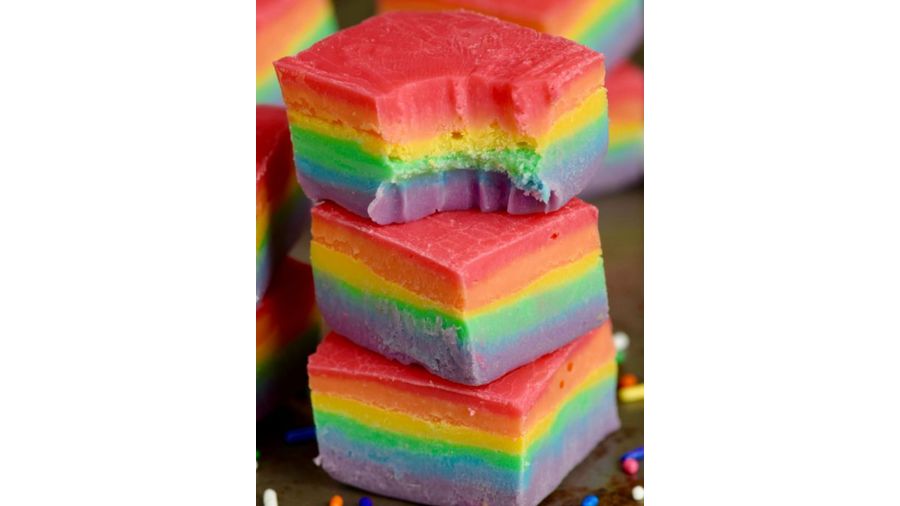 simplejoy.com
Sweet and chewy, this fudge recipe is easy and looks mesmerising. The layers of the fudge are created using food colours which offer a unique look. Use white chocolate for this recipe to get the brightest colours and make sure you chill each layer of the fudge properly to get the distinct colours. Get the recipe here.
Slice-and-bake rainbow cookies
cookcraftlove.com
These rainbow cookies can zhuzh up your tea table in no time! This recipe gives the classic sugar cookie a colourful twist. You can pair them with coffee or tea or simply hand them out as treats. For a well-done cookie, don't forget to chill the dough long enough before baking. Get the recipe here.
No-bake rainbow cheesecake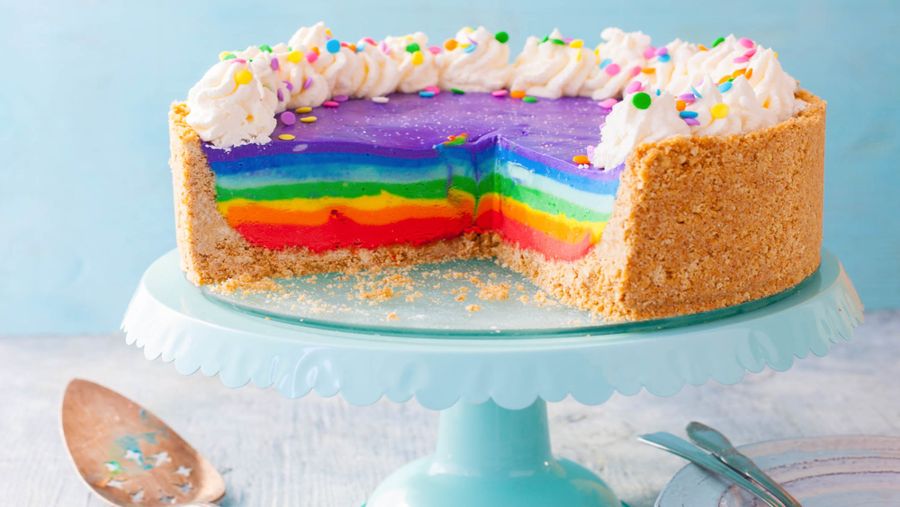 eatingrichly.com
Tart, decadent and delicious — this cheesecake is all things good in the world. The biscuit crust is buttery and delicious while the vanilla cheesecake filling is rich and not to mention, colourful. Set each layer in the fridge to get clean edges for the rainbow pattern. The best part? It is a no-bake recipe which means it is absolutely no-fuss. Get the recipe here.
Layered rainbow cake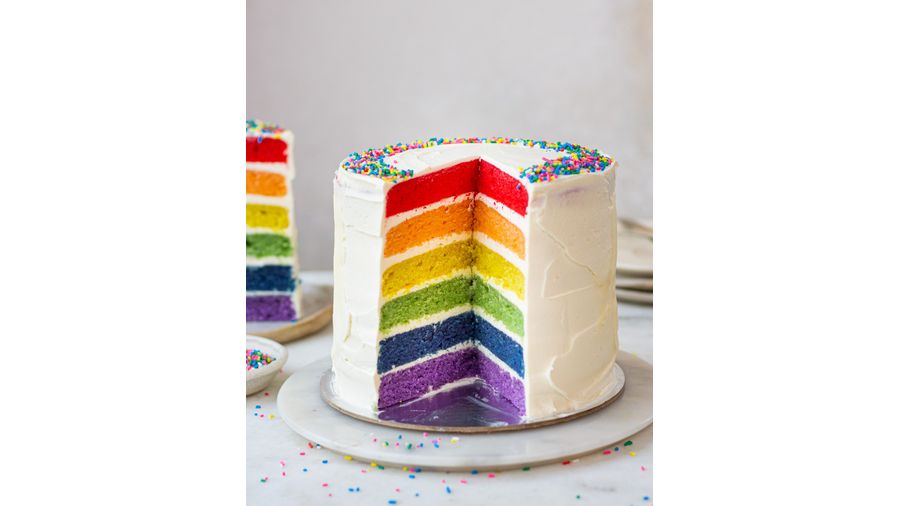 bakewithshivesh.com
When it comes to Pride-themed desserts, the rainbow cake is as classic as they come. This decadent layer cake by Shivesh Bhatia has a white frosting that creates a brilliant contrast against the bright colours. The seven layers are revealed only when you cut into the cake. This eggless cake recipe is a perfect fit to be the centre of attention at your Pride party this month. Get the recipe here.
Cake pops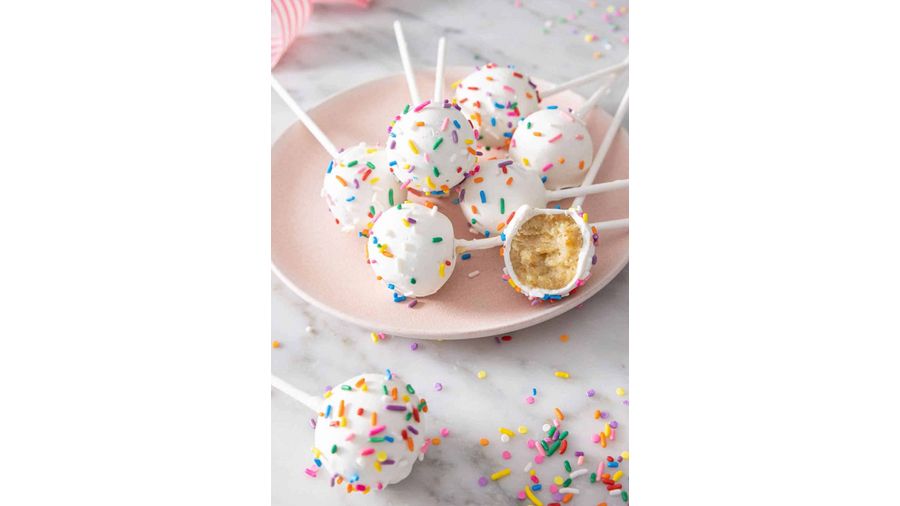 preppykitchen.com
If you want to create a cute, minimal-effort dessert, go for cake pops. They keep well in the fridge for days and you can simply use a box of cake mix for this one. To finish it off, decorate with a rainbow sprinkle and you're all set. Get the recipe here.