J W Mariott Kolkata hosted a special evening on May 12 that saw a collaboration between famous Chef Sweety Singh and Chef Prakash Chettiyar, the culinary director of JW Mariott Kolkata. The evening was titled Chateau De Dilli, hosted for the members of the Dram & Supper Club Kolkata in association with Pernod Ricard India.
The glitzy evening featured a variety of delights, and the celebration of Punjabi flavours artistically prepared for the guests in the hotel's Executive Lounge was a remarkable display of expertise. As described by Chef Harjinder Singh, also known as Chef Sweety Singh, "This one-of-a-kind event provided an excellent venue for showcasing the hearty and flavoursome specialities of Punjabi cuisine. Chef Chettiyar's creative presentation raised the level of excellence of the dishes."
Glimpses from the do.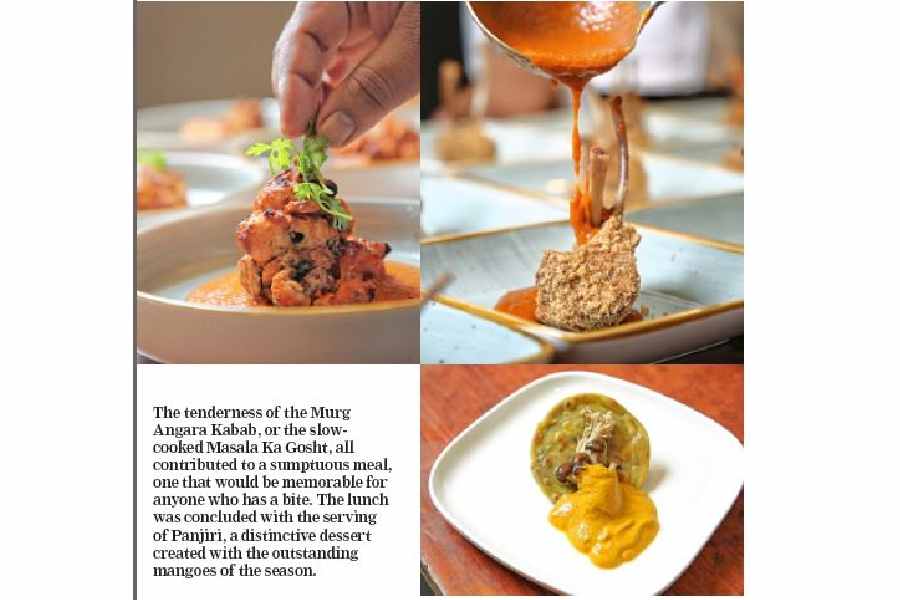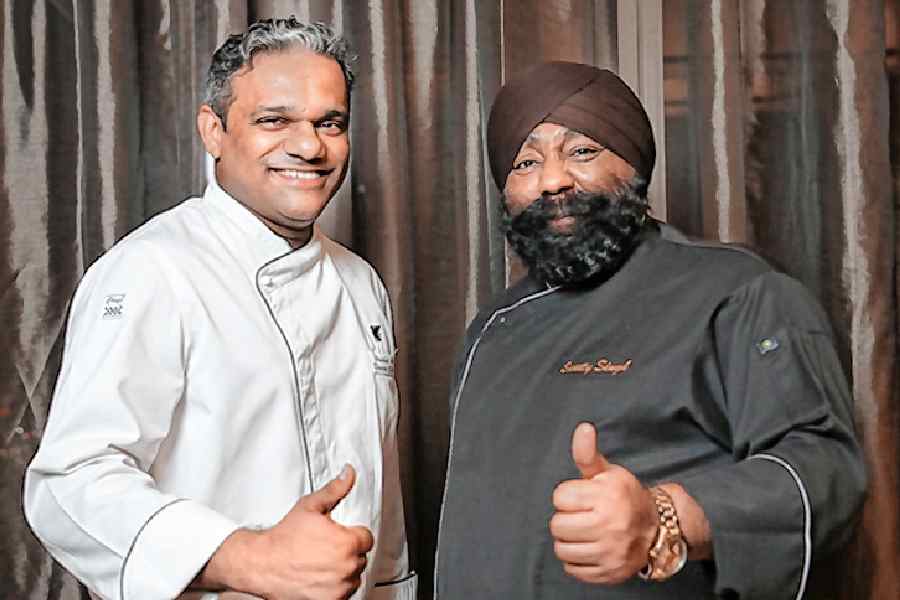 "It was a pleasure collaborating with Chef Harjinder 'Sweety' Singh for this curated evening. We at JW Marriott Kolkata constantly look forward to developing distinctive experiential events. The hotel is committed to providing its patrons with exceptional service and an unparalleled dining experience, and this collaboration was a testament to our dedication to excellence," said Chef Prakash Chettiyar (left), culinary director of JW Marriott Kolkata, seen here with Chef Sweety Singh.