Stumptown is named after Portland, Oregon, because the city is filled with trees and greenery everywhere, and so is this café. As you walk into Stumptown, you will find yourself in the middle of a serene and calm ambience, as the interior is aligned with the greenery theme, with the walls and floor covered with faux grass, jute carpets adorning the ceiling and tree branches bordering the café. This ideal hangout spot for families and friends overlooks a tranquil lake, which you can clearly notice through the glass doors.
When we hear 'Stump', cricket comes to our mind automatically, and hence Stumptown also has an adjacent cricket turf joined to its backyard, for all sports lovers.
So a visit to Stumptown should be on your cards if you want to spend some relaxing and sporty time and enjoy their tempting Continental food. 
"The Stumptown Cafe's turf makes everything better. A place where families can come and enjoy a good game with a great meal. The extensive food menu caters to every palate and we love to host the families that come here to enjoy and have a great time" said owner Utkarsh Rai.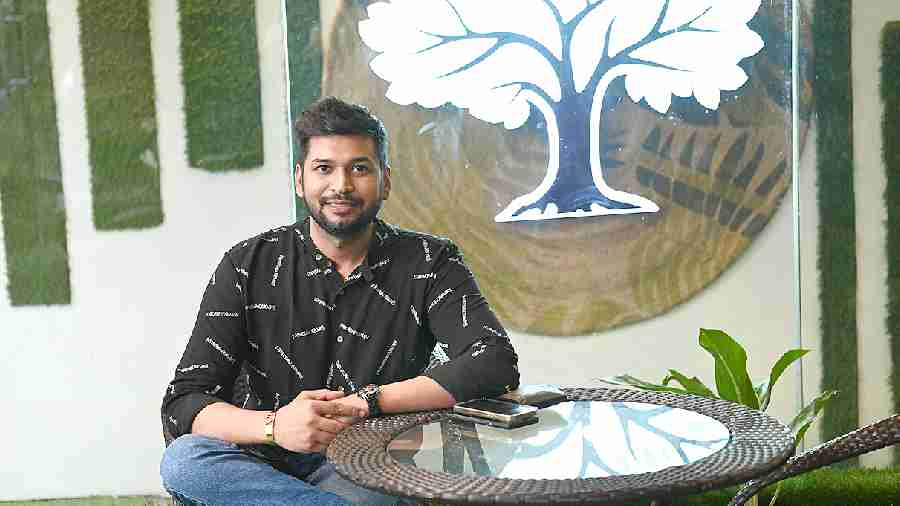 Utkarsh Rai
More about it
What: Stumptown Cafe
Where: MB-375 Kishanagar, Mahish Bathan, Dhapa (near Salt Lake Shiksha Niketan School)
Timings: 10am-10pm
Bill for two: Rs 800-plus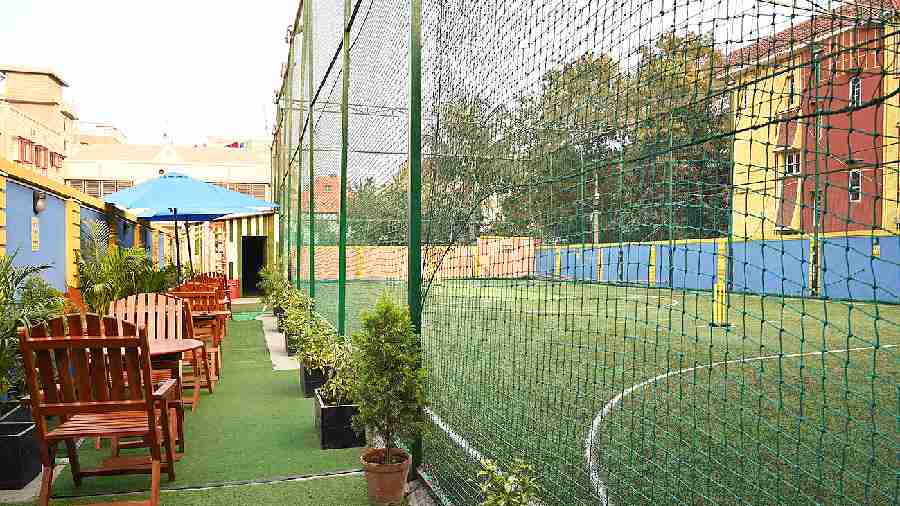 The wide cricket turf also hosts practice sessions for Under-16 and 18 cricket teams, along with corporate matches and casual matches for the guests. Seating is also available beside the turf.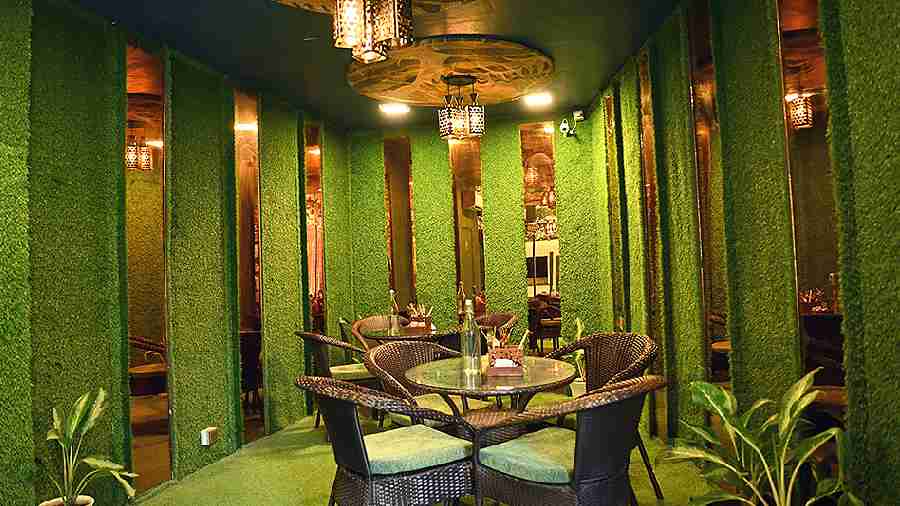 As the cafe is also associated with the cricket turf, the black cane upholstered furniture adds the vibe of dining in a stadium gallery but in a cafe atmosphere.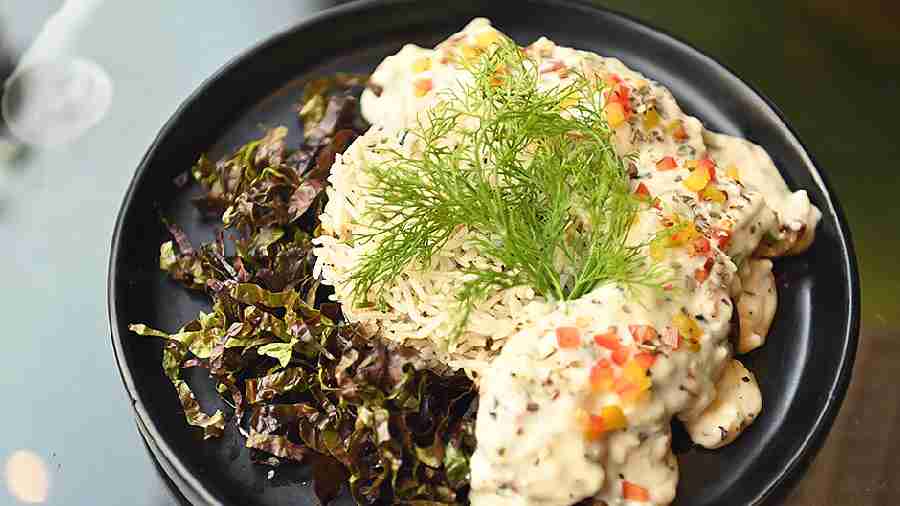 Cheese Rosti Rice is a complete protein-packed meal where rice is topped with melted cheese and served with potato patties. Rs 269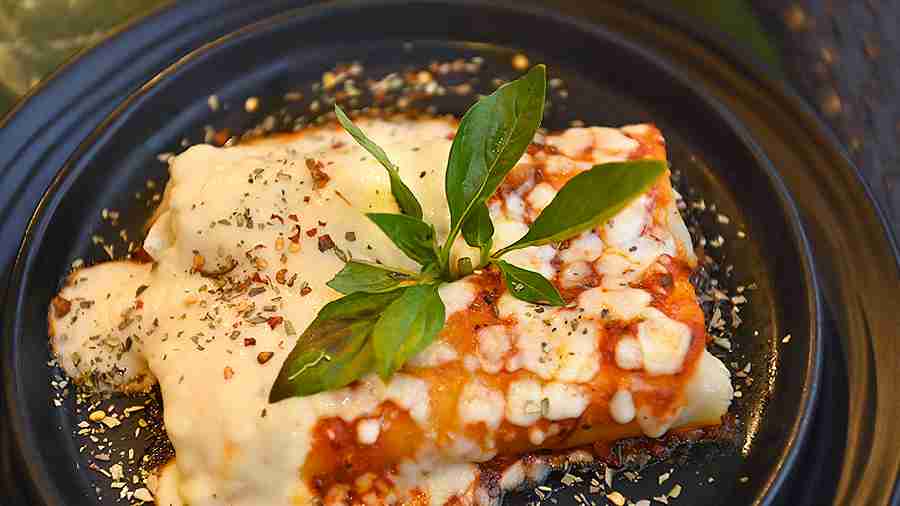 Cannelloni Alla Verdure are cylindrical lasagna baked with a filling of paneer, veggies and topped with flavoured white sauce. Rs 329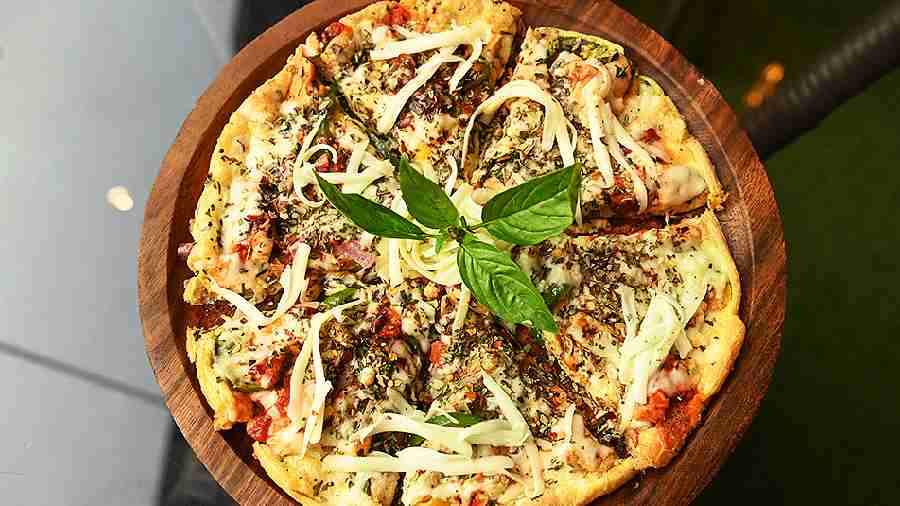 Chicken Omelette Pizza has an interesting omelette base, topped with diced chicken and mozzarella cheese. Rs 309
Strawberry Delight, made by mixing strawberry crush with lemon juice and soda, is a refreshing drink post a session of practice. Rs 159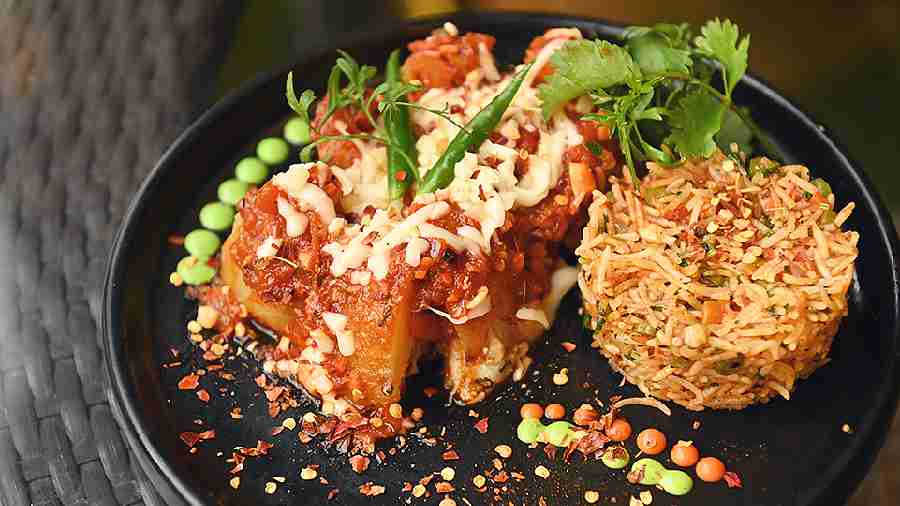 Mexican Potato is for vegetarians. It has crispy potatoes baked with spicy, flavourful sauce, drizzled with melted cheese and pepped up with a variety of seasonings, served with spicy herb rice. Rs 169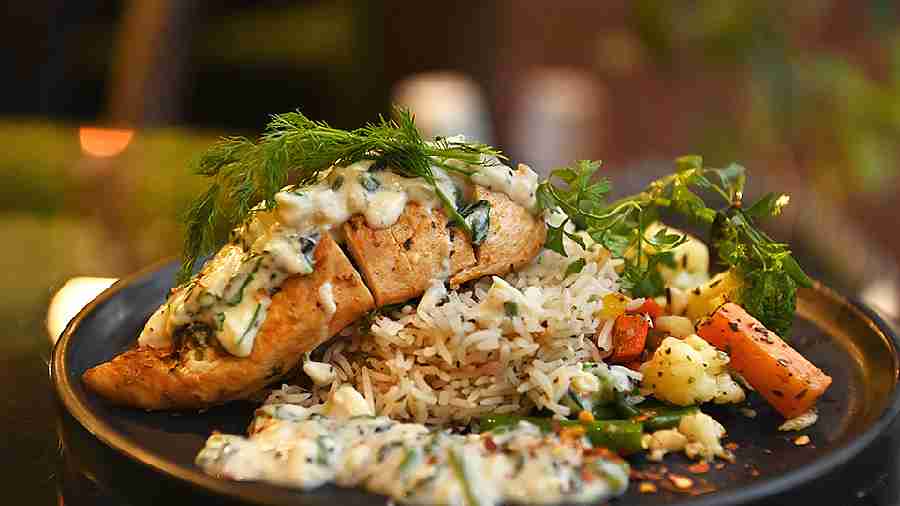 Florentine Cheese Stuffed Chicken is a classic French dish where chicken tenders are stuffed with melted cheese and spinach and served with herb rice and sautéed vegetables. Rs 299
Fruit Punch is a concoction of four fruit crushes (mango, blueberry, pineapple and strawberry) blended with milk and ice-cream. Yum! Rs 169
Pictures: Rashbehari Das