Nine women in the Darjeeling Express kitchen made for a powerful visual when actress Simone Ashley visited the London restaurant, owned by Asma Khan, on August 31.
Ashley, known for her portrayal of Kate Sharma in Netflix's women-centric hit series Bridgerton, expressed her desire to connect with the all-female kitchen team.
Asma Khan, Kolkata-born British chef and restaurateur, shared her experience with My Kolkata from London, saying, "Simone met the girls with so much affection. They were thrilled to meet her. She's very sweet, very humble. She also left a generous tip. Recognising and appreciating the women who nourish us holds significance for those of Southeast Asian heritage. Regardless of one's origins, it's an integral part of our culture."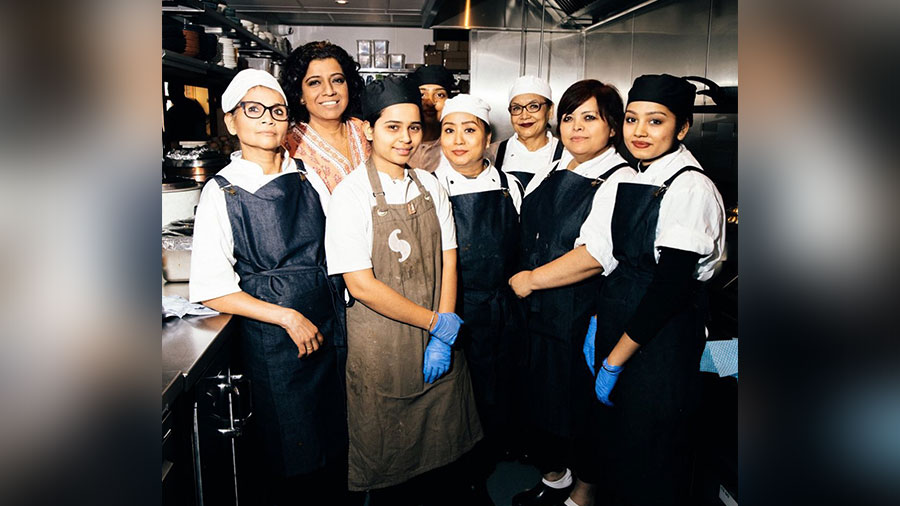 Asma's mission is to embrace diversity in the hospitality industry
Asma has gained recognition for her unwavering commitment to empowering immigrant women, who form the heart of her kitchen brigade at Darjeeling Express. She articulated her mission to embrace diversity in the hospitality industry in a recent piece for British Vogue, where she wrote: "I have made it my mission to hire individuals from all walks of life, and of varying ages and abilities."
Simone, who is of Tamil descent, arrived at the restaurant with the film crew of her latest project, including the producer and director. Asma said, "My connection with Simone came through our mutual friend, Charithra Chandran, who plays her half-sister in Bridgerton. We had discussed the possibility of Simone visiting the restaurant before. However, this time, the reservation was arranged by Christine, the wife of David Gelb, the director of Chef's Table and a personal friend. She inquired about the availability and made the booking."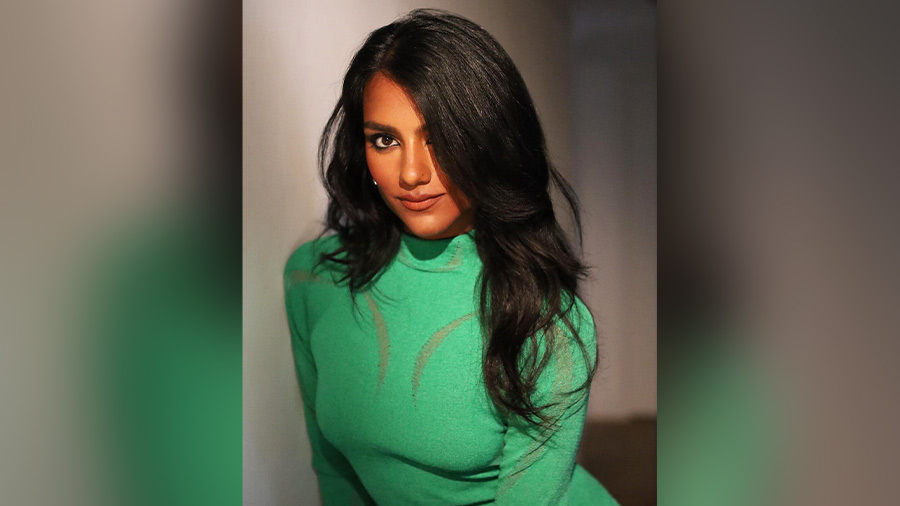 'Bridgerton' star Simone Ashley is of Tamil descent
@simoneashley/Instagram
"She had our thali at Darjeeling Express and was particularly thrilled about the puri (luchi), because we prepare them fresh for the thali. She watched our girls making it, and I've heard she's a very good cook herself," added Asma, who was a guest judge on a recent season of Padma Lakshmi's Top Chef. In fact, the episode helped "demystify the thali" and is one of the reasons why the Sunday thali at the London restaurant is "doing so well" , according to Asma.
In recent times, Darjeeling Express has welcomed several notable personalities, including Malala Yousafzai, whom Asma describes as someone "who embodies the invincible spirit of women from South Asia", Michael Buble, Spotify's CEO Daniel Ek, and Paul Rudd as well as Schitt's Creek creator Dan Levy, among others.