A long with the nostalgic and Bengali heritage décor, Sonar Tori has been recognised as one of the top restaurants serving authentic and home-like Bengali cuisine. They celebrate different Bengali food festivals all year round and this year they are hosting a luscious seafood festival called the Kankra Goldar Goppo, where the menu includes a delectable array of crab and prawn dishes. These mouthwatering seafood dishes have a unique story behind them, as sous chef Bhaskar Dasgupta created these dishes inspired by the lost Bengali recipes that he learnt from the kitchen of his mother and grandmother. These authentic seafood delectables are made by following old Bengali culinary rules and with authentic spices, which make them more aromatic and tasty.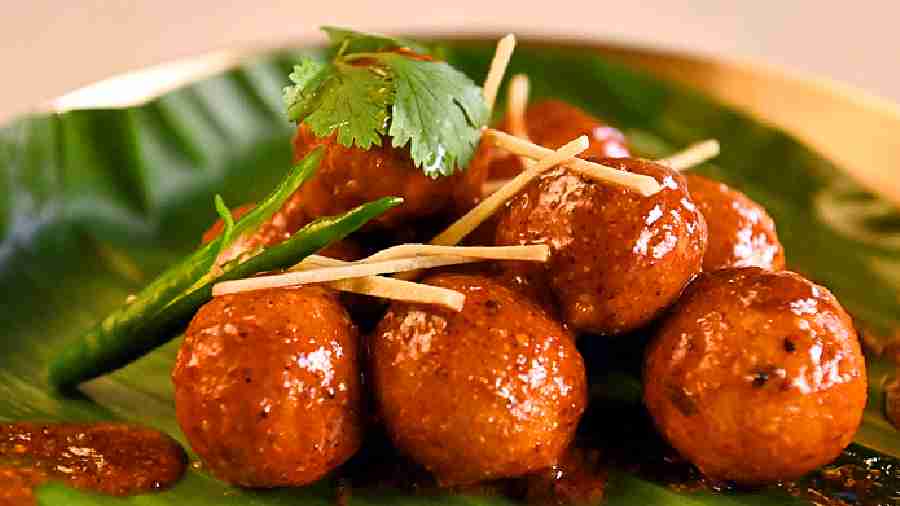 Kankra Aam Kashundi has steamed crab meatballs are drenched in the home-made mango kashundi and the aroma will make you instantly salivate. Rs 599
Coxbazar Chingri Cutlets are crispy and marinated crumbfried prawns served with special Bikrampurer Kashundi. Rs 599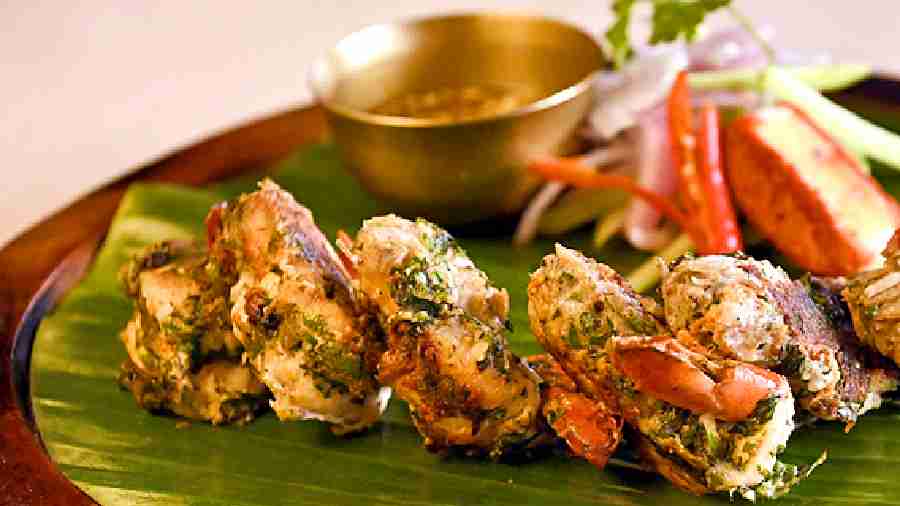 The prawns in Murshidabadi Tawa Chingri are marinated in grilled garden fresh spices and served with garlic chilli sauce. Rs599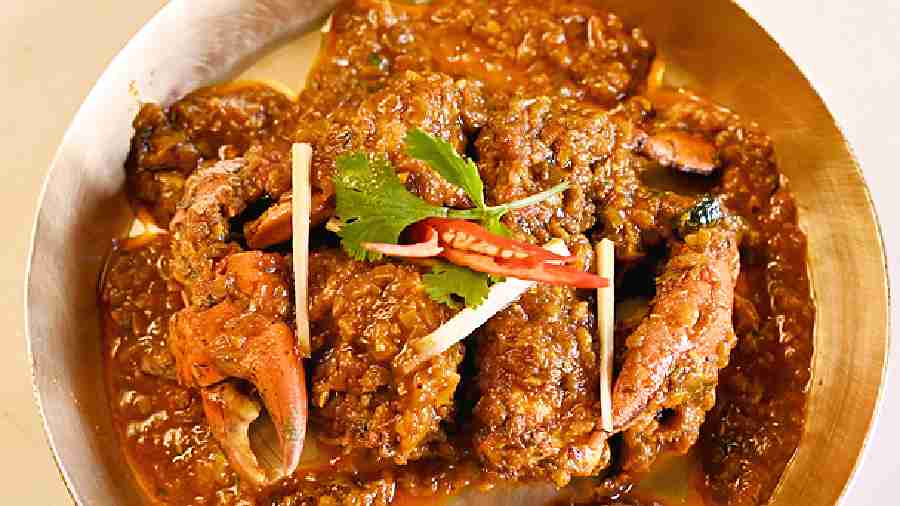 Spicy crab stirfried in hot gravy made with garam masala and other house-special spices gives you Kankra Jhal. Rs 619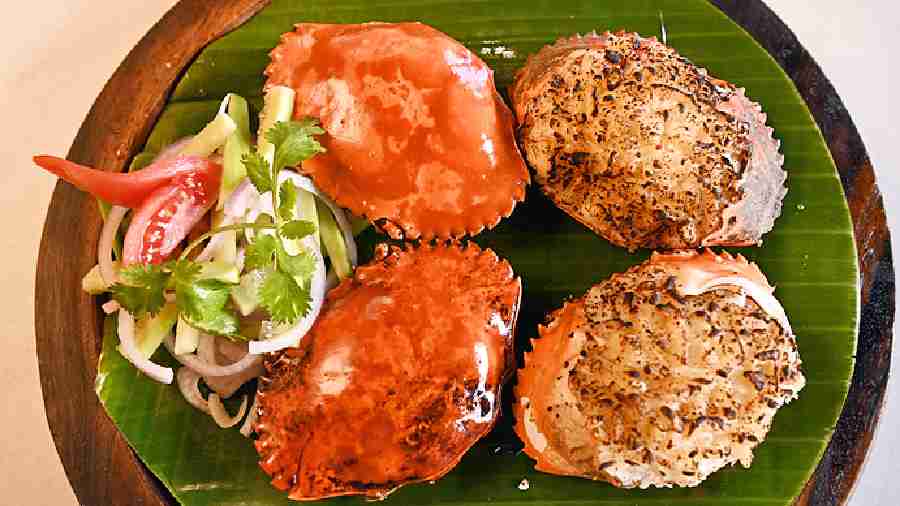 This unique dish is called Purbhora Kankra, where gratinated spicy crab meat is served in crab shells. Rs 599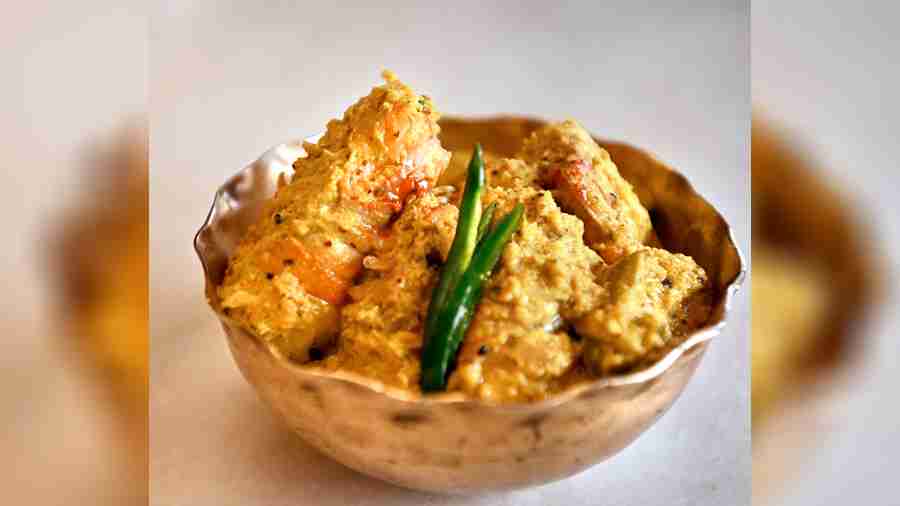 Kalo Jeere Narkol Chingri is made with prawns tempered with nigella seeds and finished with coconut and mustard. Rs 639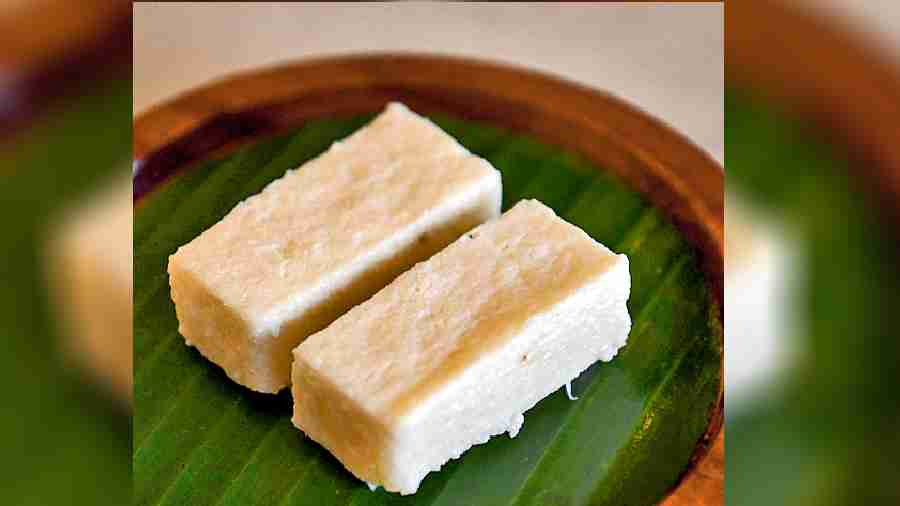 End the meal on a sweet note with this soothing Daab Sandesh where soft homemade sandesh is placed on tender coconut slabs.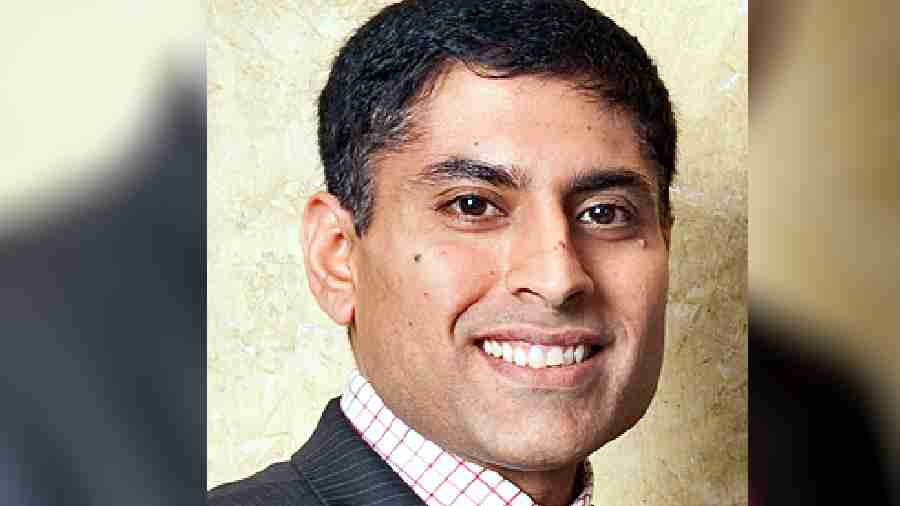 It's been more than a week of Kankra Golda Goppo at Sonar Tori and the response we have received is amazing. People are specially come over to enjoy this festival. The festivals of Sonar Tori are becoming a signature for the brand, as all the items on the menu are lost recipes which are curated in a beautiful way by our team. I would personally recommend all to come and indulge in it before March 15," said Nitin Kohli, whole time director, Ambuja Neotia.
More about it
What: Kankra Goldar Goppo by Sonar Tori
Where: Sonar Tori, B-Block, 4th floor, City Centre Salt Lake
On till: March 15
Meal for two: Rs 1,500-plus
Pictures: Rashbehari Das