The second edition of Bar-B-Q, a biryani and kebab festival at Acropolis Mall, saw city gastronomes gorge on delectable Mughlai, Afghani and Awadhi delights. The four-day festival that started on December 15 saw a host of city brands participate in the feast and tease taste buds with their offerings. While the Fish Tikka Kebab from The Sengupta's kept the fish lovers happy, the Hariyali Chicken Tikka Kebab from Calcutta Delicacies was irresistible. Pyare Kebab from the eponymous brand was a hit and so was the Mutton Galouti Roll in Saffron Paratha from The Biryani Story. The Biryani Street treated biryani lovers with its special Kebab-e-Ishq Biryani and Special Dum Biryani. There were also Prawn Tikka Biryani and Fish Tikka Biryani apart from the aromatic Hyderabadi Biryani. Gourmands were also pampered with the all-time favourite Kolkata-style biryani with both vegetarian and non-vegetarian options.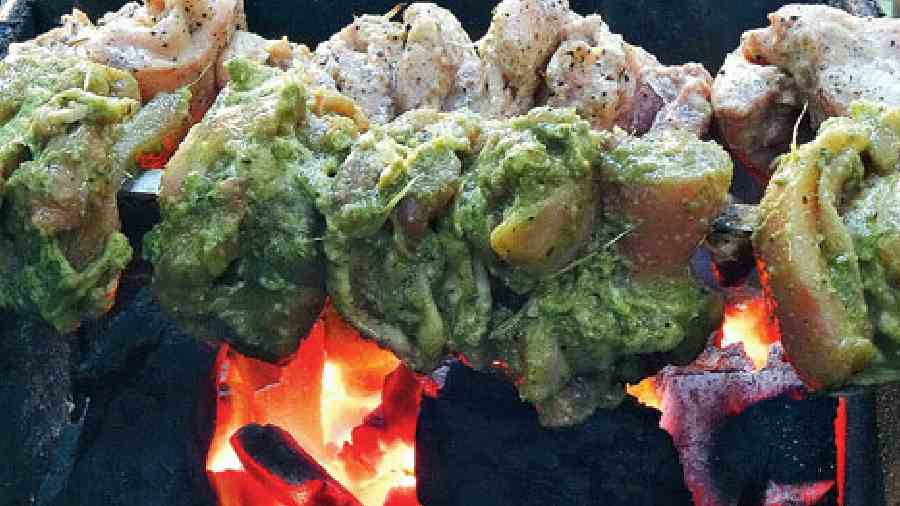 The Chicken Malai Kebab and Chicken Haryali Kebab were juicy and delish
A Lebanese stall selling Shawarma at Bar-B-Q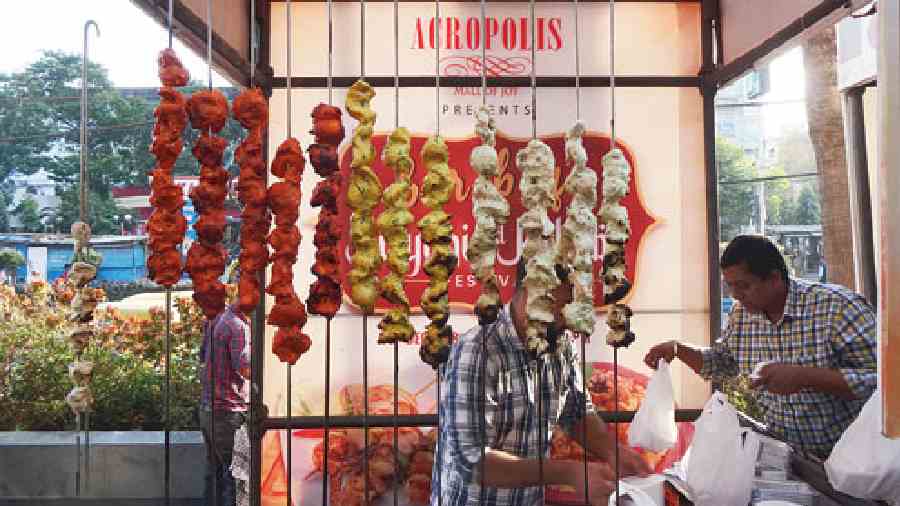 Ready to be cooked in the tandoor, the kebabs drew a big crowd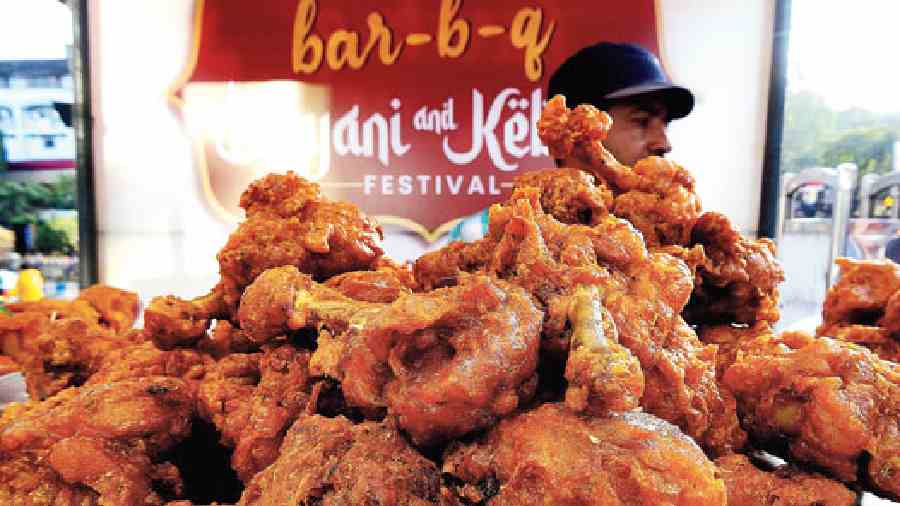 Fried chicken was one of the bestsellers at the festival
Commenting on the festival, K. Vijayan, GM of Acropolis Mall, said: "Biryani and Kebab Festival is one of our most popular food festivals and it draws people from all walks of life. Quintessential Bengalis love biryani and no wonder the festival was a hit as the nip in the air invited gourmands to taste delicious biryanis and kebabs at Acropolis Mall."
Actor Trina Saha and Soumitra Ray, founder of the band Bhoomi, inaugurated the festival and relished some succulent treats from the lot.