Tata Steel presents What's your MQ? in association with The Telegraph took place on March 17 at the Williamson Magor Hall, The Bengal Chamber, with 45 teams of quiz enthusiasts from all over the city taking part in an engaging marketing quiz. The quiz comprised two enthralling rounds with audio-visual questions with reference to the world of marketing with quizmaster Auritro Chowdhury moderating the rounds. Out of 45 teams from the preliminary round, six teams qualified for the finals. The finals had 30 questions in total with 15 clockwise questions and 15 anti-clockwise questions. With quirky team names, Team 1 won the finals followed by Team 5 as the first runner-up and Team 6 as the 2nd runner-up.The Telegraph was there.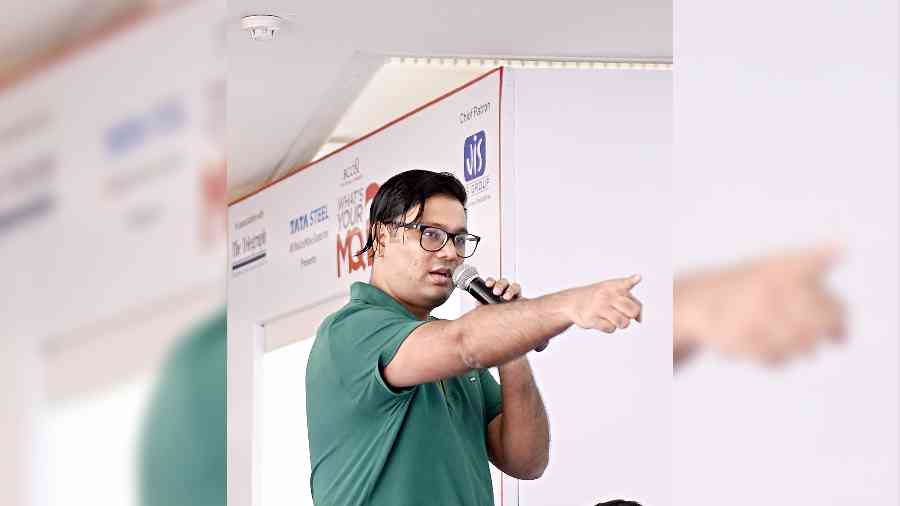 Quizmaster Auritro Chowdhury had some interesting questions about marketing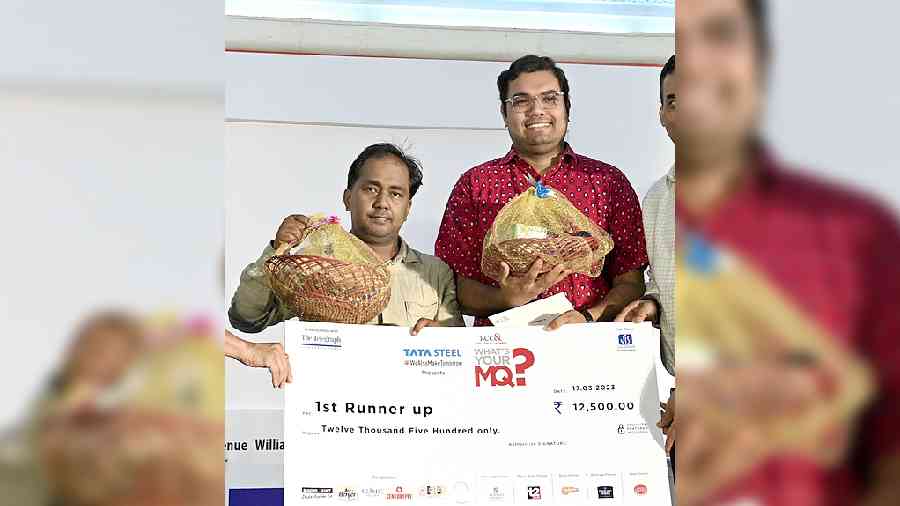 First runners-up Samanway Banerjee (right) and Rabi Shankar Saha from team No Brainer (Team 5), who won the prize money of Rs 12,500. "The experience was great, and BCC&i like every year organises this quiz and we always participate. We came second last year as well. It was great fun and we think more and more marketing quizzes should take place in the city," they said.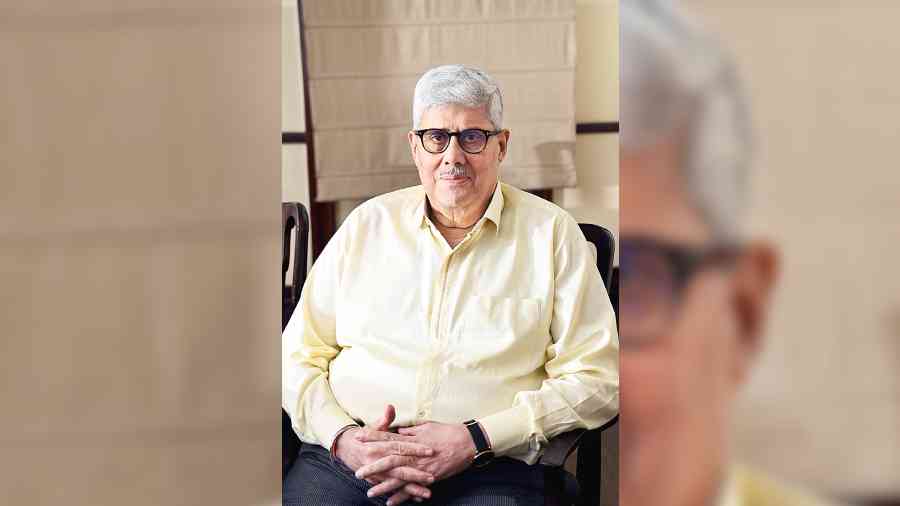 Anoop Hoon, chairperson, The Marketing and Brand Committee of The Bengal Chamber said: "As a marketing professional, I think it's a changing era in the marketing world with different platforms. For a good marketing professional, it is very important to be alive, to be able to capture and comprehend what each product is trying to do. So the idea behind this quiz was to say that varied knowledge is very important in the field of marketing. And we encourage students to come and participate in these quizzes, who see a future in the marketing career."
BMX (Team 1) were the winners and received a prize money of Rs 20,000. "We are from Barclays MX Player, that's why we named our team BMX. We are so glad that we won the final round. The quiz was very well conducted and it was great to be back to offline quizzing after the pandemic. Looking forward to participating in more quizzes this year", said Rohan Khanna (left) and Piyush Kedia.
Sorbomongola Sporting Club (Team 6) came third in the quiz and won Rs 7,500. "The quizzes organised by The Bengal Chamber are very unique experiences. It was great to come here and qualify for the finals among the 45 teams who also participated," said Raktim Nag (left), with Akash Roy, by his side.