Ghazala Wahab, editor of Force magazine and writer of the column, First Person, tries to use her learning from her personal experiences and conversations with other people to comment on the subjects she tackles, be it violence, terrorism or homeland security. These experiences include, among others, her family home in Agra being at the receiving end of the wrath of a mob in 1990, when a wave of communal violence hit the country.
The idea of writing a book to convey her thoughts came from her column. That is how Born A Muslim: Some Truths About Islam in India came to be. At an in-person session of An Author's Afternoon, organised by Prabha Khaitan Foundation in association with Shree Cement Ltd, Taj Bengal and digital partner The Telegraph Online-My Kolkata, Wahab talked about her book, the history of Islam, her findings in the course of her research, and her experiences as a journalist and a Muslim in India.
"I did not originally start writing on Muslim issues, given that I edit a magazine on national security and defence. But when the global war on terror started after 9/11, subjects like jihad, Islamic terrorism and political Islam became mainstream, and even I started writing about them. This forced me to look deeper into the religion itself, its theology and the different ideas of 'jihad' across geopolitics," said Wahab, who was in conversation with Sangeeta Datta, Ehsaas woman of London, who described the book as "timely, analytical and personal".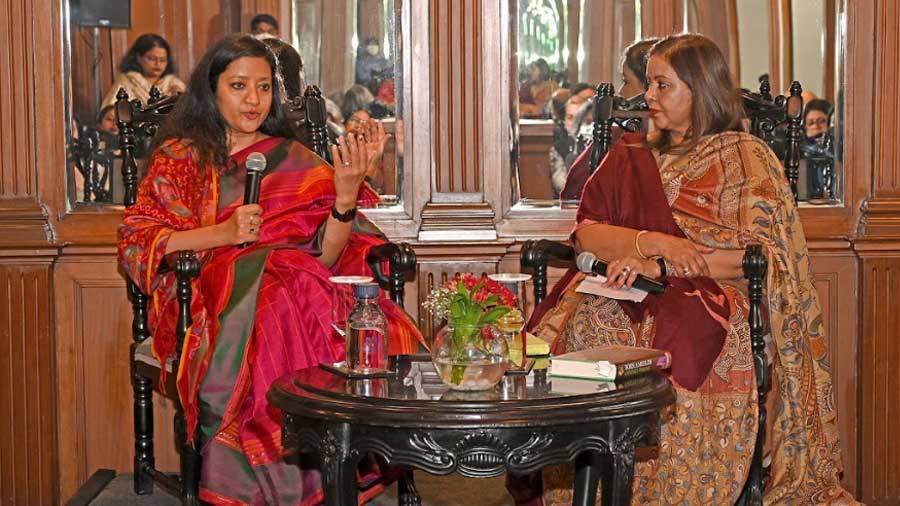 Ghazala Wahab in conversation with Sangeeta Datta, Ehsaas Woman of London, at Taj Bengal, Kolkata
Amit Datta
"I realised that there was so much that isn't a part of our everyday understanding of Islam itself. So I wanted to put everything I had learnt over the last 10 years into my book, to tackle all the misconceptions about the religion, both among non-Muslims and within the Muslim community."
Eye-opening findings
Wahab differentiated between faith and religion. "Faith is deeply personal, hard to describe and is in all likelihood, not man-made. Religion on the other hand is a man-made construct, and always factors in existing practices, traditions, class hierarchies and prejudices. This is also true of Islam. Theoretically, it is an extremely progressive religion that gives you a broad overview of life and how it can be led in a socially engaging, responsible way."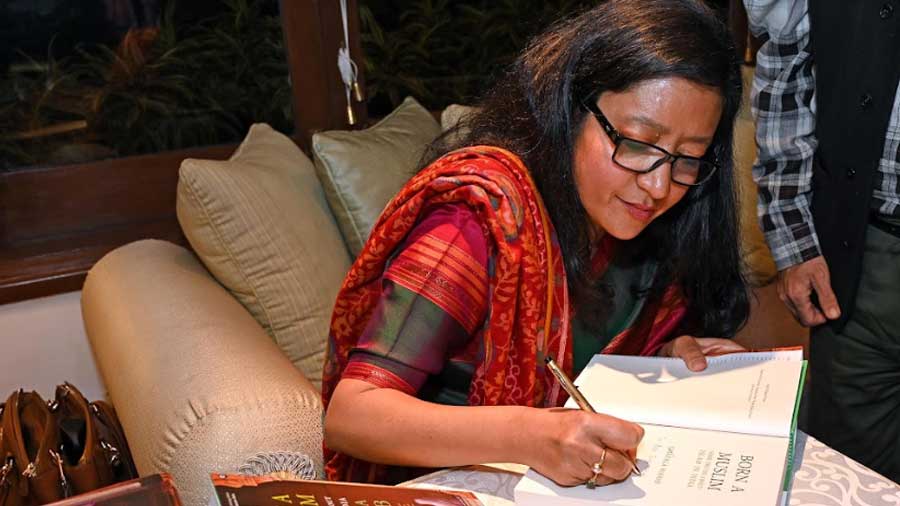 Wahab signs copies of her book for the audience
Amit Datta
Wahab also debunked the idea that the Muslim community believes in a global brotherhood rather than a nation-state. "People tend to believe what they are told, but in the course of my research, I learnt that the community tends to be insulated. So much that exists in popular discourse is incorrect."
Drawing from popular culture to illustrate the diversity of cultural practices, Wahab spoke of the film, Saudagar (1973), in which Nutan played a Bengali Muslim girl. "When her character, Mahjubhi, marries Amitabh Bachchan's Moti, she is shown wearing sindoor and a mangalsutra. So does Padma Khanna's Phoolbanu. This is because the mangalsutra and sindoor were symbols of married women in Bengal irrespective of their religion. These were cultural markers. It was eye-opening for me as well."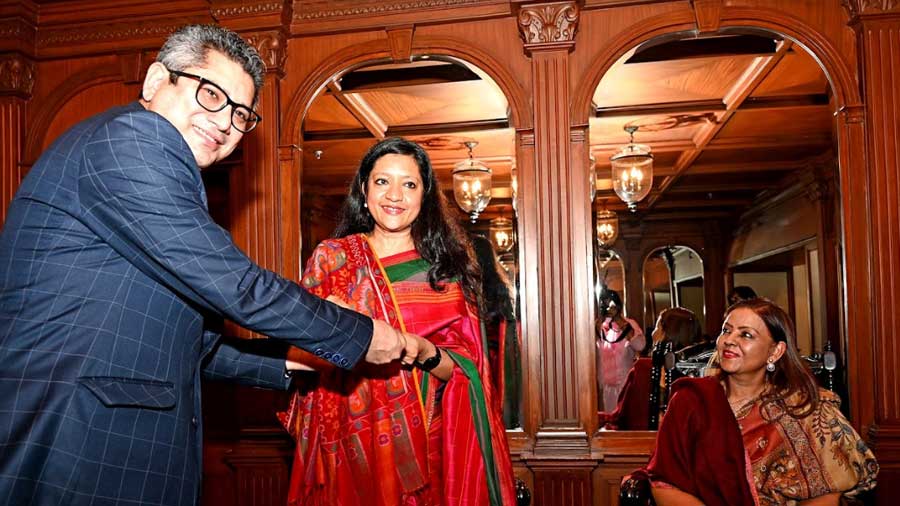 Vishal Sharma, General Manager, Vivanta Kolkata, felicitates Ghazala Wahab
Amit Datta
Segregation and terrorism
Speaking on wider perceptions of terrorism being linked to Islam by default, Wahab called it an "urban legend." "On the contrary, the average Muslim in India has been at the receiving end of concerted violence since 1947. In my chapter on the marginalisation of the community, I have explored this observation. This chapter took me the longest time to write, as it was very disturbing."
Towards the end of the session, Wahab made an incisive observation encapsulating the segregation of the Indian experience for different religious communities. "An overriding problem in India today is that ordinary Hindu people don't know a Muslim person, and ordinary Muslims do not know a Hindu person. They have not grown up together, and have no experience of knowing their fellow citizens from a different religion."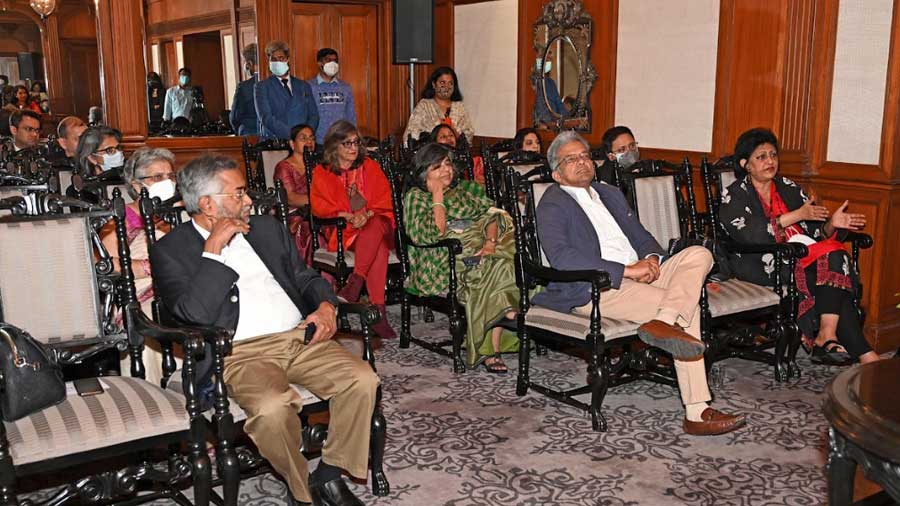 The audience interacts with Ghazala Wahab at An Author's Afternoon, organised by Prabha Khaitan Foundation at Taj Bengal, Kolkata
Amit Datta
A round of questions and animated observations from the audience ensued, touching upon everything from the Kashmir issue, to the fight from within the Muslim community against prejudice, communalism and misconceptions. The afternoon ended with a vote of thanks from Farhan Khan, director, sales and marketing, Taj Bengal, to Wahab, Datta and the audience.
-----------------------------------------------------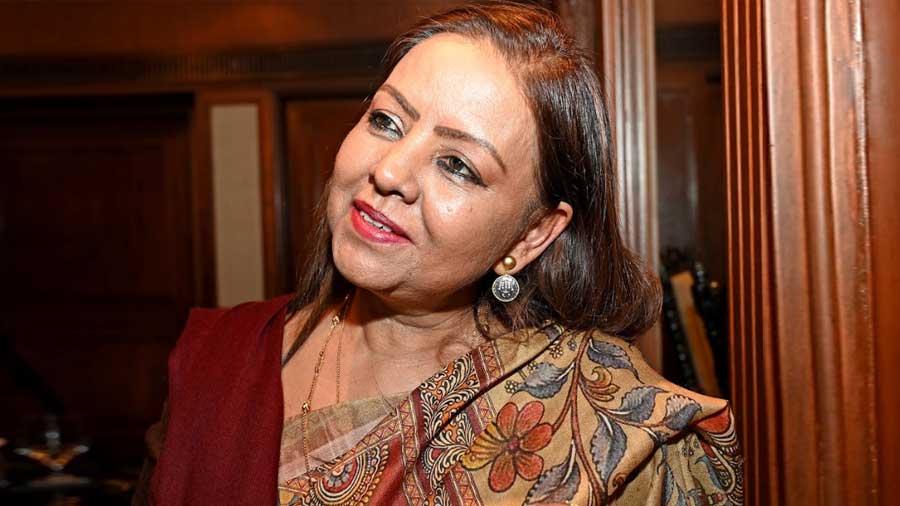 Amit Datta
The afternoon was special for many reasons, not only because we came back to a live audience, but also because we got to have this interaction. Ghazala Wahab's timely book is a wonderful combination of the personal and the analytical. The topic needs to be discussed, there will be difficult negotiations, but it needs to be there out in the open. Ghazala has taken that step. For a lot of us who consider ourselves moderate or secular, whether we are Muslim or Hindu, this is how we need to step up and question our prejudices
Sangeeta Datta, Ehsaas Woman of London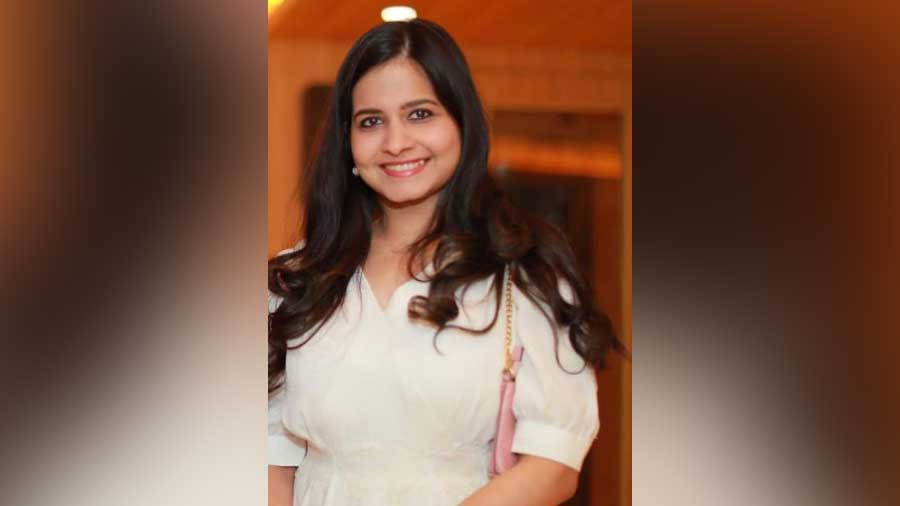 Courtesy: Prabha Khaitan Foundation
An Author's Afternoon with author Ghazala Wahab and conversationalist Sangeeta Datta, organised at Taj Bengal, was enriching. It was great to know more about Wahab's latest book and how she wove an autobiographical narrative to portray prejudice and stigma against the community. It was indeed another successful session with an amazing author and a wonderful audience
Manisha Jain, Branding and Communications Chief, Prabha Khaitan Foundation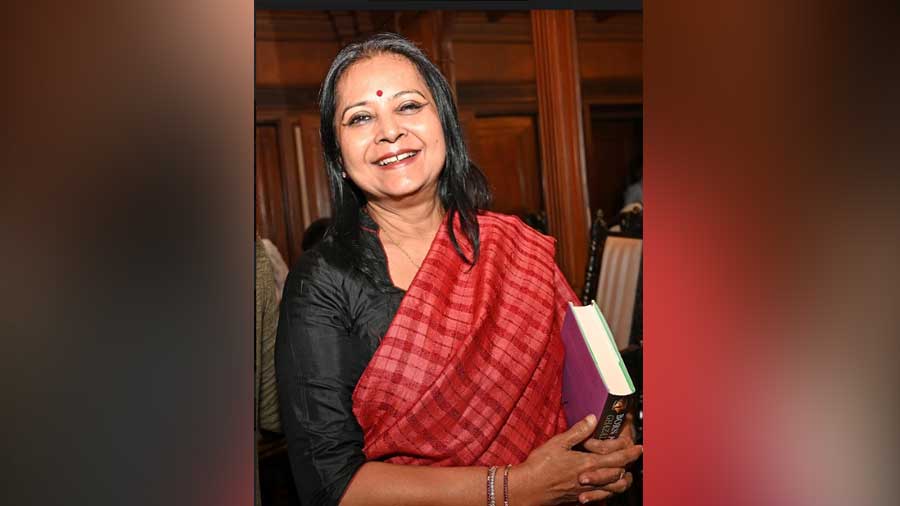 Amit Datta
The discussion was very interesting for me because we did not know too much about Islam. And because we do not know enough, there was a lot to learn from this talk
Gauri Basu, Ehsaas Woman of Kolkata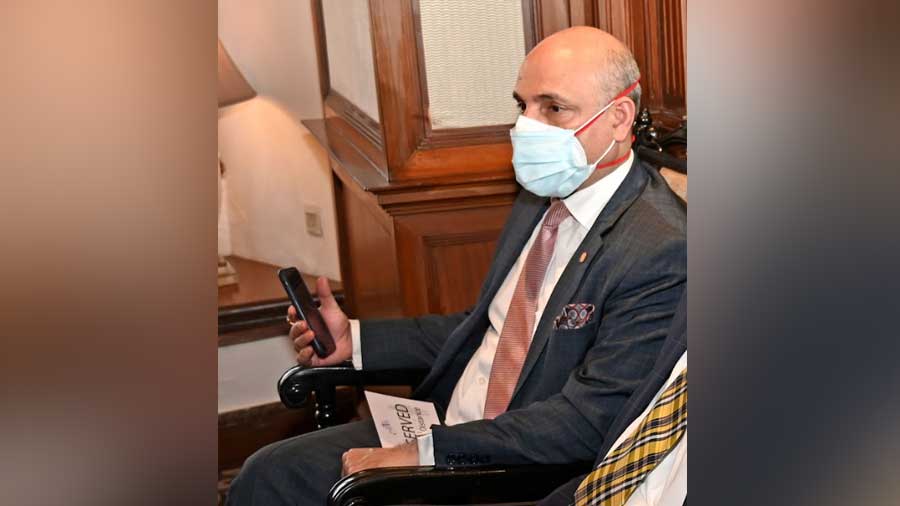 Amit Datta
This was a rare afternoon with many interesting revelations
Vijay Shrikent, General Manager, Taj Bengal, Kolkata