Forty five years have passed since Victor Banerjee made his silver screen bow by starring in Shatranj Ke Khilari, where he played the role of prime minister Madar-ud-Daula. Now, at 75, with more than 60 feature films to his name, Banerjee has cemented his legacy as an actor with a unique filmography.
It was only fitting then that Banerjee's legacy acquired the ultimate stamp of approval with an award that remembers the man who directed him in his debut film, the man Banerjee describes as "one of the very few people I genuinely admire".
One of the very best: Sandip Ray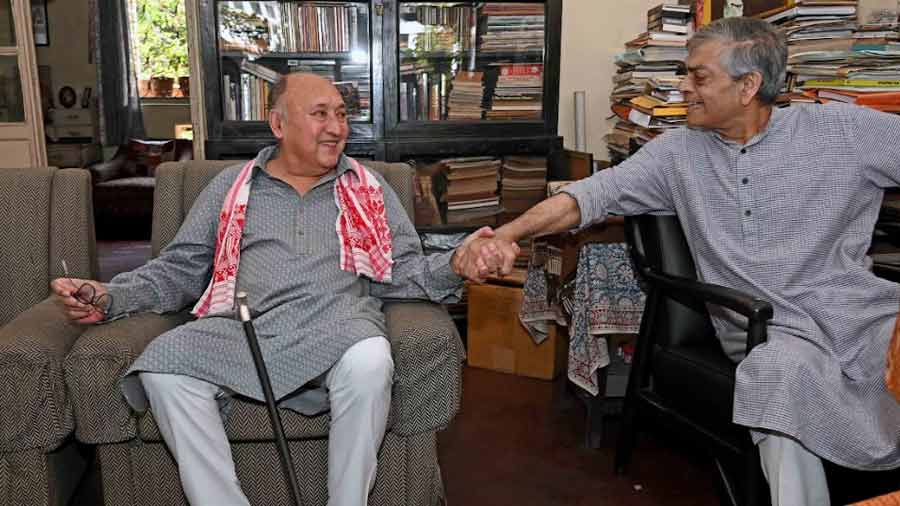 Sandip Ray and Victor Banerjee reunited in Satyajit Ray's study
Amit Datta
On Monday, Banerjee became the latest film personality to be honoured with the Satyajit Ray Lifetime Achievement Award at a private ceremony organised by the West Bengal Film Journalists' Association (WBFJA) at Satyajit Ray's residence on Bishop Lefroy Road in Bhowanipore. Handing over the award to Banerjee was Sandip Ray, who called Banerjee "one of the very best, someone who always takes his craft extremely seriously". 
'Destiny led me to accept the award in the study of Manik da'
Returning to the home of the Rays for the first time since 1989, Banerjee said that "it was destiny that led me to accept the award in the study of Manik da, under his very picture." The Lifetime Achievement Award was supposed to have been conferred upon Banerjee in 2020, but logistical complications posed by Covid-19 led to a delay of two years. Even 2022 began to look like a missed opportunity as Banerjee had contracted Covid-19 twice in quick succession after travelling to Kolkata from Landour. However, the actor recovered in time and was in good health, "albeit a bit tired", on Monday.
'Manik da dragged me to watch 'Ghare Baire' with him once'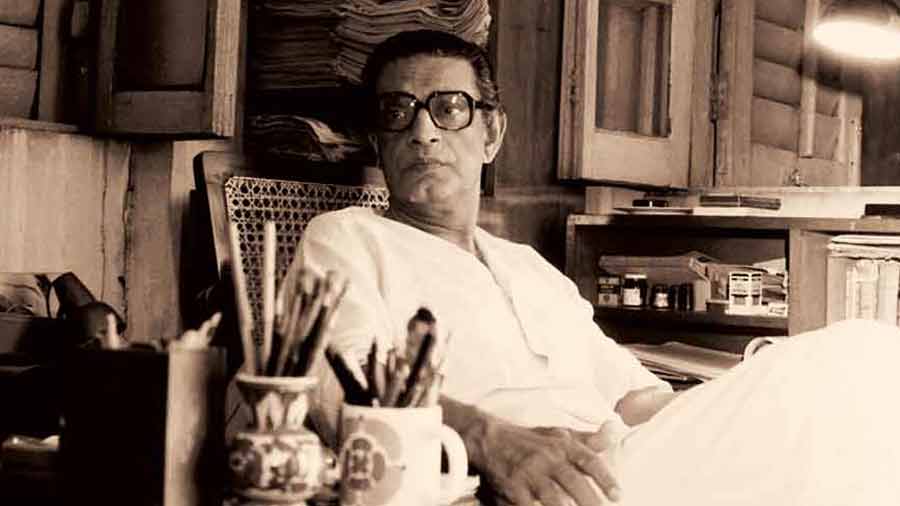 Satyajit Ray
TT archives
The occasion also saw the veteran actor being presented with a special copy of the hand-written script of Ray's Ghare Baire, a film for which Banerjee won the National Award for best supporting actor in 1985. "It's the only movie in my life that I've seen thrice. Manik da dragged me to watch it with him once and then I was made to sit through the film again when I was in London," recounted Banerjee.
On the topic of Ghare Baire, Sandip Ray chimed in: "I remember how there was a scene with lots of sumptuous food on the table, from phulko luchi to chingri machher malai curry and what not. Victor found it rather difficult to eat and shoot simultaneously!"
'All the great directors learn as much as they teach'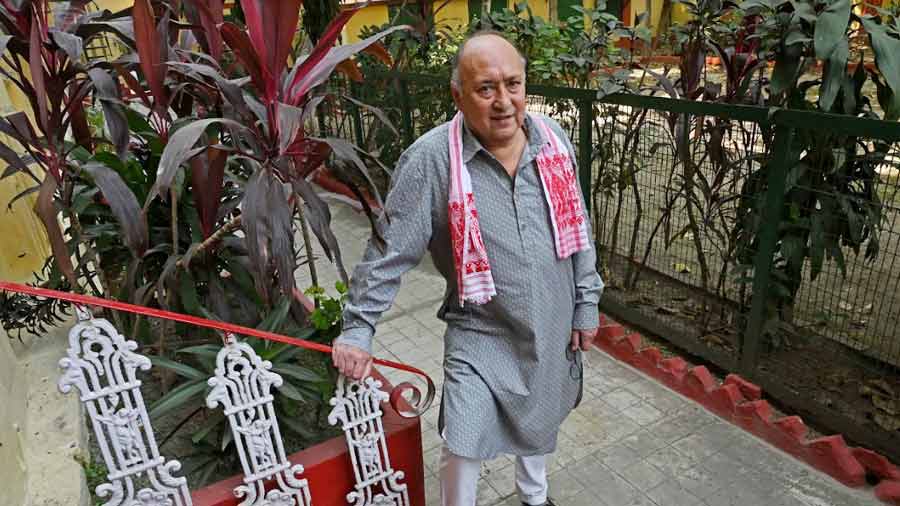 Victor Banerjee returned to the Ray home for the first time since 1989
Amit Datta
On his experience of working with Ray, Banerjee noted how "all the great directors [Banerjee has also collaborated with the likes of David Lean and Roman Polanski, Mrinal Sen and Shyam Benegal] learn as much as they teach. They're always curious to know more, and while they have everything in the world to teach their actors, they continue to be students themselves."
Banerjee and Sandip Ray proceeded to touch upon how filmmaking has evolved since their early days, with both in agreement that "the nature of focus and concentration has changed, not least due to the technological revolution and the emergence of the smartphone."
Victor's not done yet: Sandip Ray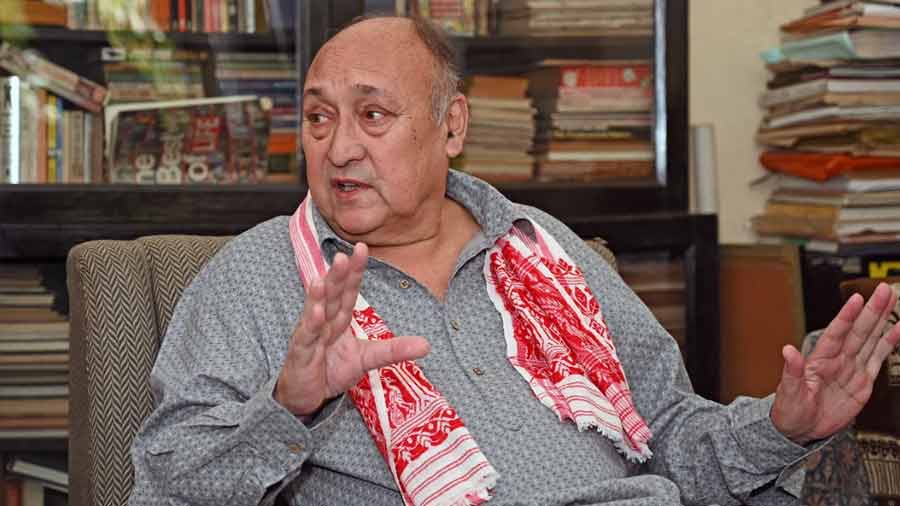 Victor Banerjee described Satyajit Ray as 'one of the very few people I genuinely admire'
Amit Datta
From Ghare Baire to A Passage to India, from Bitter Moon to Joggers' Park, Banerjee's filmography has straddled all kinds of genres, roles and audiences, and while he was "touched and humbled to be given a Lifetime Achievement Award", Sandip Ray, for one, does not think that his contribution to the world of cinema is over. "As much as it's a pleasure and honour for me to recognise the excellence of Victor today, I don't really like the tag of a Lifetime Achievement Award. I don't think Victor's lifetime in films is finished. He's not done yet."
What was Banerjee's response? 
No words, just his inscrutable smile.