Nothing marks festivities better than music, dance and food. The Tollygunge Club decided to bring this time-tested trio together and kick off Bijoya Sammilani and Diwali celebrations early with Surotsav, at the club's AC Auditorium on October 21. The celebration was made sweeter by the voices of Subhasree Debnath, Aneek Dhar and Jojo, who made the crowd tap their feet and sing (and dance) along, with a mix of musical genres.
The evening began with Subhasree's medley of Lata Mangeshkar's most popular songs, followed by another medley of Bangla folk music. She soon upped the ante with tunes like Duniya Mein Logon Ko, Laila Main Laila and Nacho Toh Dekhi. "This was my first time performing at Tolly Club, and I thoroughly loved it. The crowd was great, applauding both the dance numbers and the mellow tunes," she said.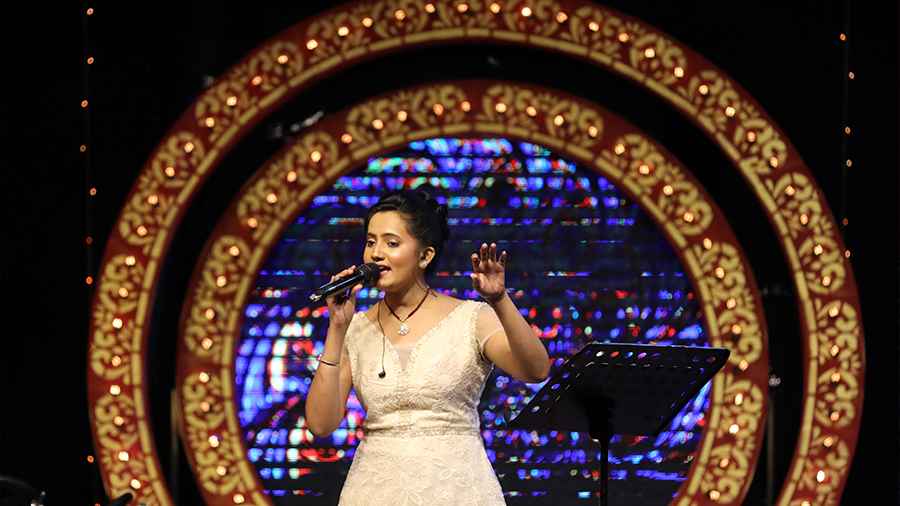 The evening began with Subhasree Debnath's medley of Lata Mangeshkar's most popular songs
Aneek Dhar took the stage following Subhasree's performance, with a loud cheer of Ganpati Bappa Morya, followed by a rendition of the popular number, Deva Shree Ganesha. He then belted out hits like Lag Jaa Gale, Kesariya, Tujhe Kitna Chahne Lage and Hawayein. "I'll present a song that I grew up with. This is very close to my heart, please do sing along," he urged, making the audience sing along to his rendition of Ke Pratham Kachhe Esechhi.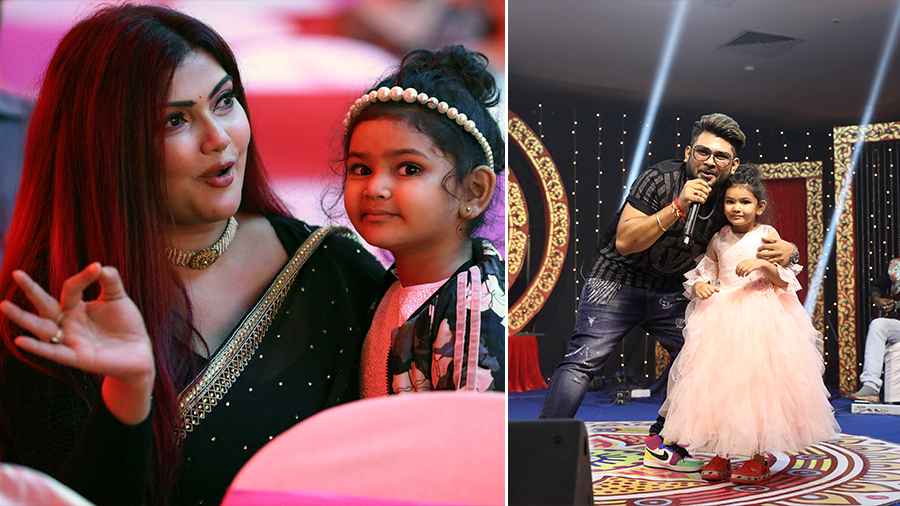 Aneek Dhar's biggest cheerleaders were in the audience. His wife (left) Debaleena and daughter Aadya sang along to every number, with Aadya even joining him onstage when he sang 'Dama Dam Mast Qalandar'
Aneek's wife Debaleena and daughter Aadya weren't the only people cheering for him. Classical dancer and actress Malabika Sen was also all praise for his performance, and even broke into some bhangra moves when he sang Bolo Ta Ra Ra. "The entire evening was fantastic. Aneek has been excellent like always, and I enjoyed Subhasree's singing too!" she said.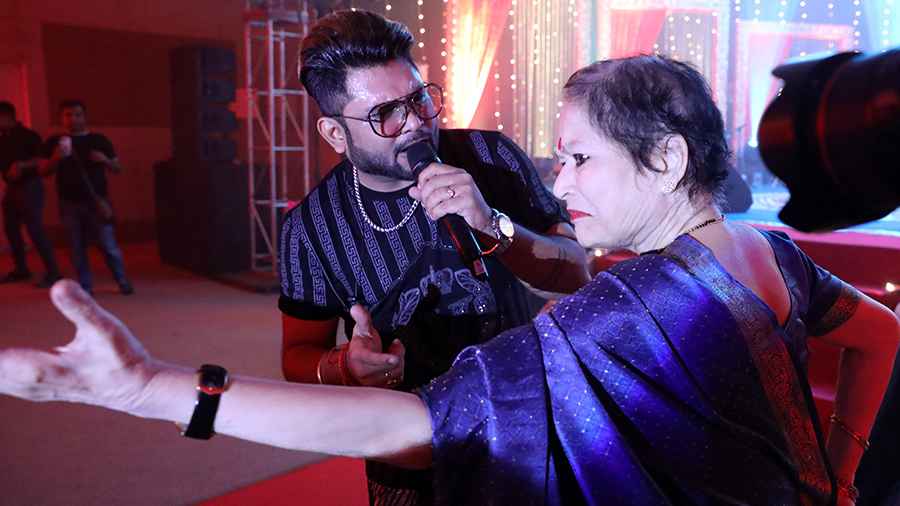 Club member Shakuntala Chatterjee was on her feet from the first song till the last. Her enthusiasm inspired not only the audience, but Aneek too, as he came down from the stage exclaiming, 'I want to dance with you', and sang 'Kar Gayi Chull'
The loudest cheers though, were reserved for Jojo, as she walked in singing Bondhu Tin Din. "Nomoshkar, it is such an honour and privilege for me to be a part of such an evening. I wish you all a very happy Bijoya Sammilani and Diwali," she said.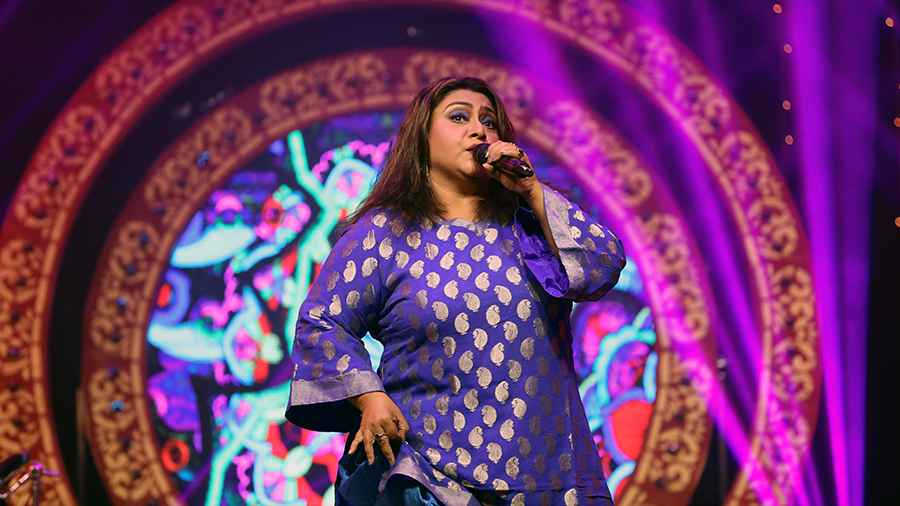 Jojo switched gears effortlessly, going from Bengali numbers like 'Je Jan Premer Bhab Janena' and 'Ami Takdum Takdum Bajai' to retro Hindi hits like 'Ajeeb Dastan Hai Ye'. 'These songs are from the golden era, it is such a joy singing them,' she said
Jojo changed the tempo, making the audience clap and return to the dance floor with dance hits. "Aapnara ektu jol kheyenin, kintu boshben na!, (have some water, but don't sit down!)" she joked.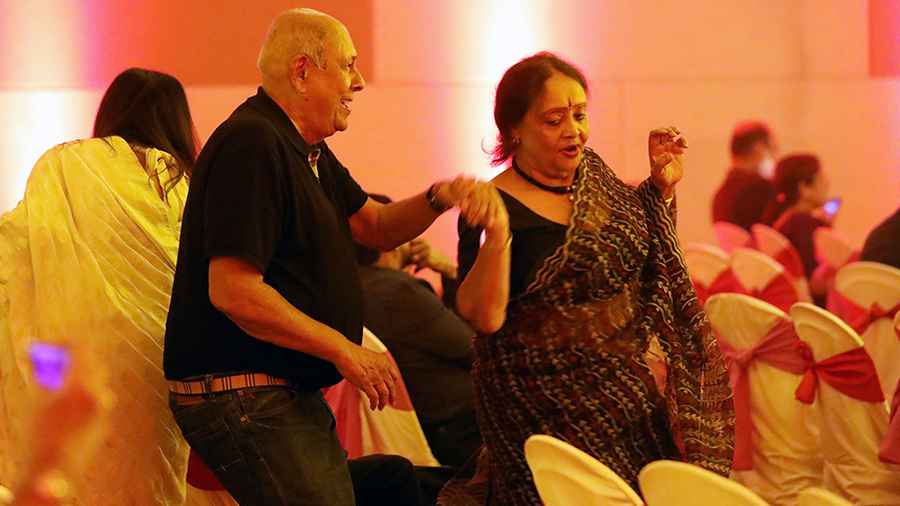 Indian tennis legend Jaidip Mukerjea and entrepreneur Ratna Lahiri performed an energetic tango
The event wasn't special only for Tolly members though. Koyeli Chatterjee, a teacher at South Point High School and a professional dancer, gushed about the warmth the club extends to its guests too. "The ambience floors us every time we come here with our friends, and we never feel like non-members. We do not miss any festive programmes at Tolly Club, and today was particularly great because of the food and music."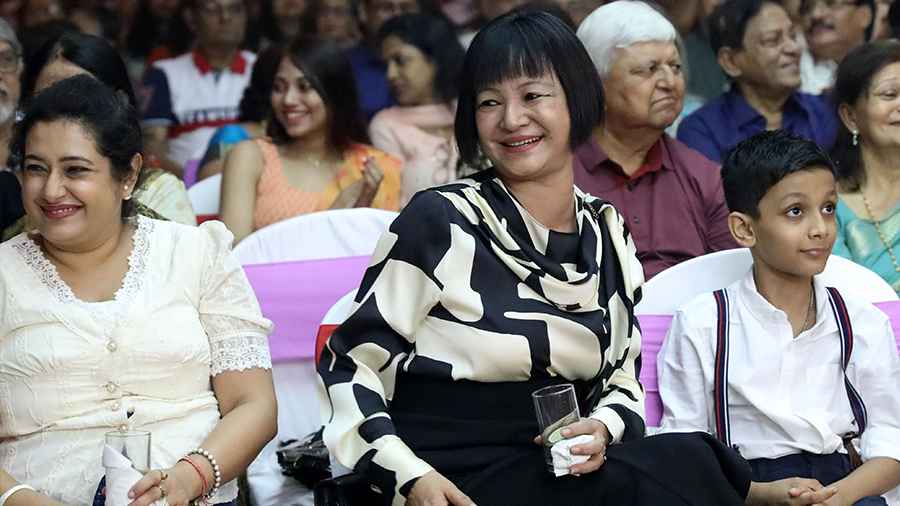 Tashi Law, the owner of Bike & Blend cafe, said, 'I love how people are so lively. Even the older members are energised, and this is the best way to celebrate. Their energy is inspiring'
As the evening progressed, more people joined the dance floor, and there was an audible sigh when Jojo finished her set. "Tolly Club, you guys have been amazing. Lots of love to you," she signed off.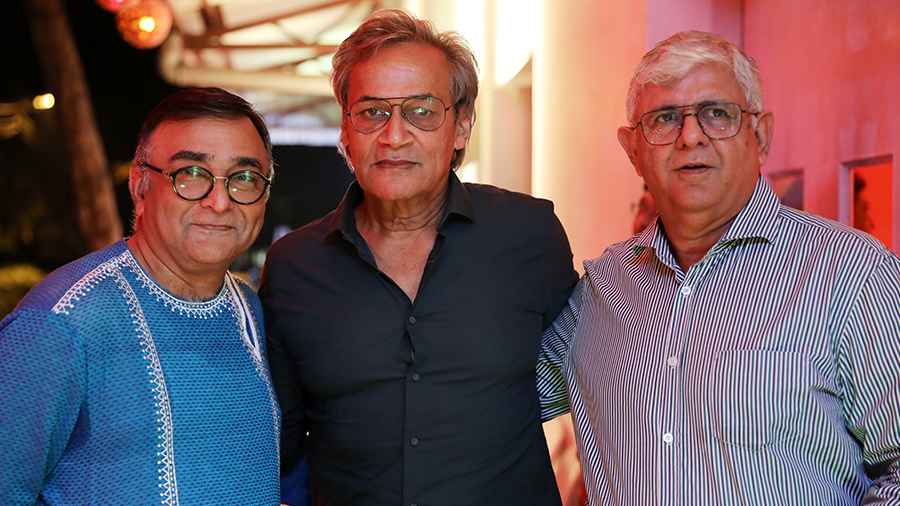 (L-R) Club vice president and Entertainment Committee chairman Sujoy Banerjee, CEO and managing member Anil Mukerji and club president Sanjiv Dhir were all smiles after the event. 'It was a wonderful arrangement, and the music was up to the high standards of the club,' said Dhir. 'This was a cultural extravaganza that showcased the vibrant diversity of Indian music,' added Mukerji