Schoolchildren got their hands dirty, giving shape to idols, in the run-up to Durga Puja at a workshop hosted by Victoria Memorial Hall.
The workshop on eco-friendly idol-making was conducted by Barun Podder and his team of artists and was specially curated for students aged between 10 and 16. 
S.V. Raman, programme consultant, Victoria Memorial Hall, Kolkata, said the idea behind the workshop was to take children behind the scenes of the festivities they enjoy.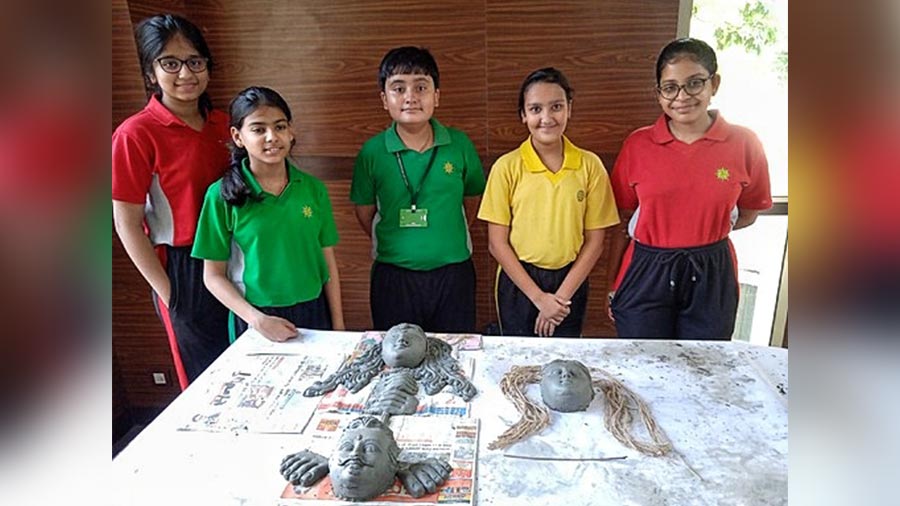 Students of South City International School
Amit Datta/My Kolkata
"The reason why we decided to conduct an idol-making workshop was that children go out and enjoy Durga Puja in the pandals and see the finished product. But they don't really know what goes on behind the scenes. Even our governments — state and central — are now talking about the importance of sustainability. With the sustainable development goals, a lot of attention is being paid to the kind of material used to make idols and accessories. The more the children get to know about that, we can ensure a better future," Raman said.
The session at Victoria Memorial Hall began with the screening of a video that documented the entire process of idol-making. The students then tried their hands at sculpting their own idols with natural products. Local artists guided the students at every step.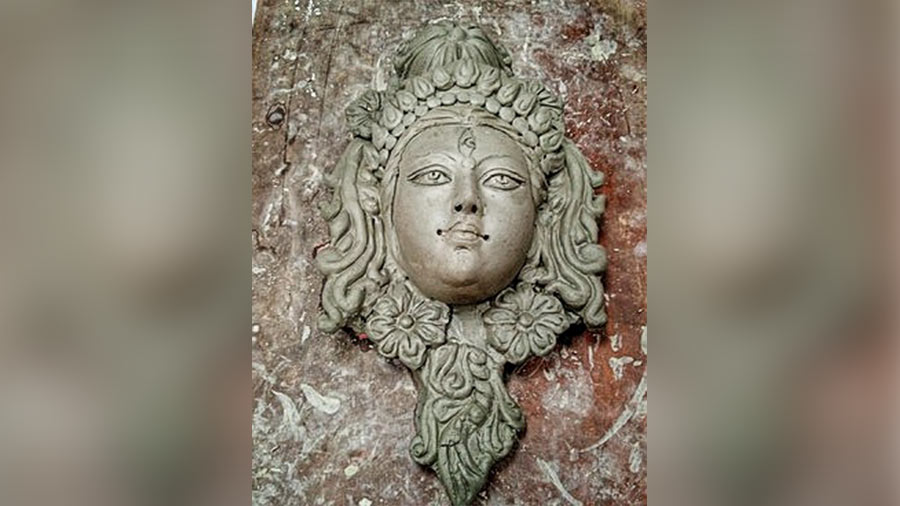 The students tried their hands at sculpting their own idols with the help from local artists
Amit Datta/My Kolkata
Barun Podder, artist and set designer, led the mentoring team. "We tried to represent the traditional way of idol-making before today's generation through this workshop. A lot of these children do not know the process of making an idol. We showed them a video of the entire process at the beginning. The children were given clay, hay, Paris moulds, and paper to make the basic idol sculptures. Me and my team of eight artists are here to conduct the workshop,'' Podder said.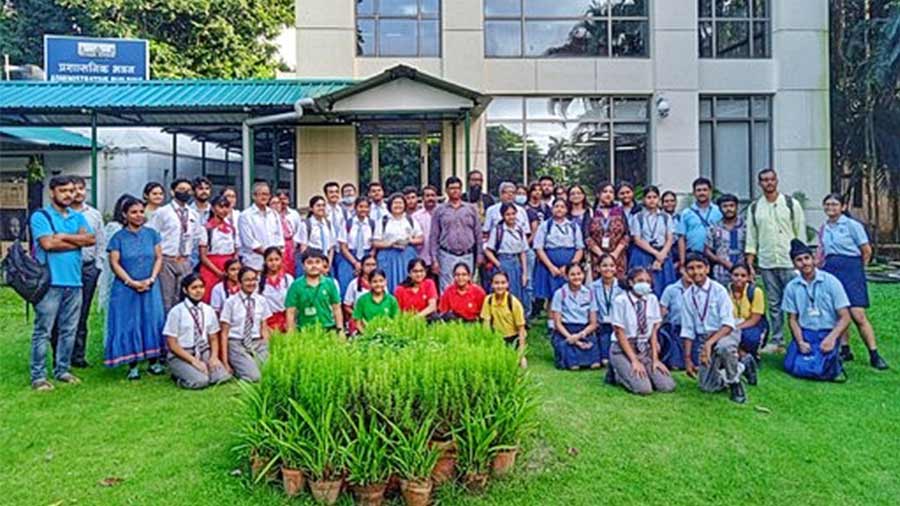 All the participants at workshop pose for a group photograph
Amit Datta/My Kolkata
Teams of five students came from schools like South City International School, Sri Sri Academy, Birla Bharati School, Pareshnath Balika Bidyalaya, Calcutta International School, Indus Valley World School and Apeejay School, Park Street, to take part in the day-long session. All participants were awarded certificates upon completion of the workshop.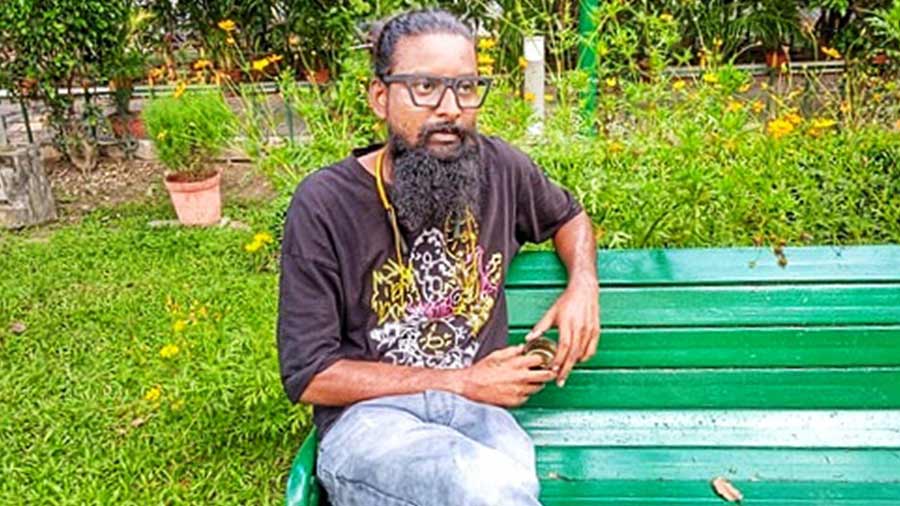 Barun Podder
Amit Datta/My Kolkata
Aadya Gupta, a student of Class VIII from Sri Sri Academy, enjoyed the experience. "We are going to use the sculptures that we made to worship. During visarjan the regular mud gets mixed into the water causing pollution. So, we will also spread word about using eco-friendly mud to make Durga idols.''