Sport persevered yet again at the 6th edition of the Royal Bowling League (RBL 2021), organised by Royal Calcutta Golf Club (RCGC). The tourney saw a total of 108 players from 9 teams compete in an epic battle of lawn bowling that commenced on March 5, and despite a hiccup due to the rise in Covid-19 cases, concluded successfully on September 6.  
Lt. Gen. K.K. Repswal, Chief of Staff, Headquarters Eastern Command was the chief guest at the prize distribution ceremony. 
BLC High Rollers clinched the winner's trophy for the third time, after a nail-biting final where the first two matches ended in draws. The team's celebrations didn't halt there, with co-owner Chandan Shroff winning the Most Valuable Player award, and his teammate Renu Kajaria being the joint recipient of the Most Promising Player award. "Despite the Covid-19 restrictions, the commitment and excitement of our players was amazing. Our success is attributed to our so-called 'rookies' who played really well. I think we enjoyed ourselves, which was the most important thing," said Shroff.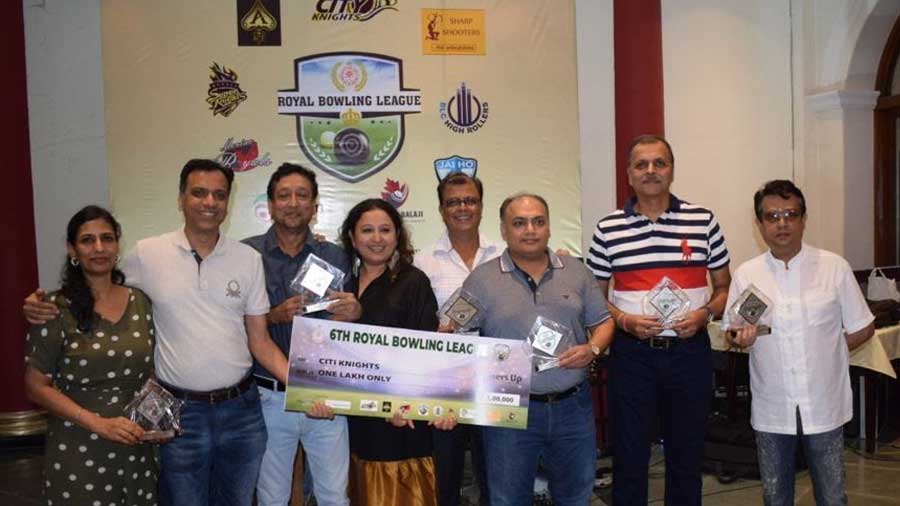 Three-time finalists City Knights lifted the runner-up trophy
After putting up a tough fight, City Knights secured the runner-up position. "This is the third time we have reached the RBL finals. Tournaments like these go a long way in bringing out young talented bowlers who can make India proud in the international lawn bowling space," said Sanjay Chowdhary, co-owner of City Knights.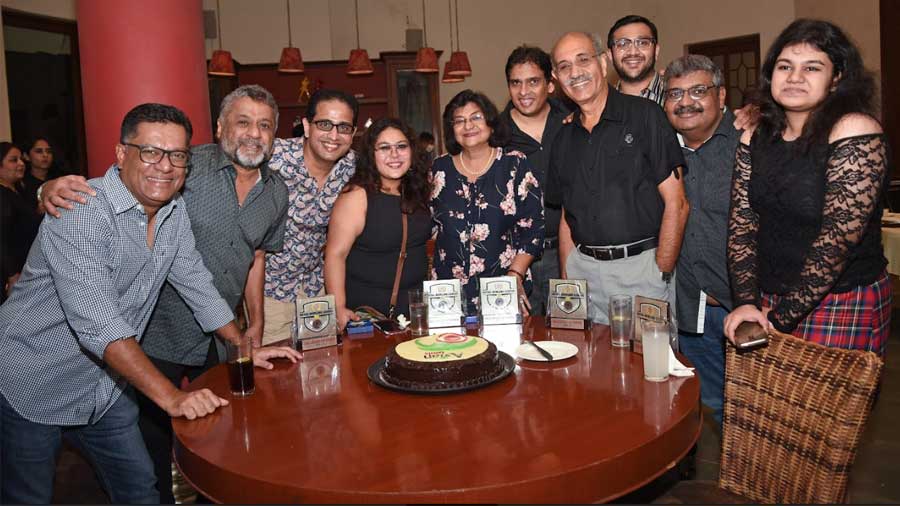 Asian Bowls won the Challengers Plate, with Smit Mehta (third from right) jointly bagging the Most Promising Player title
Amit Datta
The Challengers Plate, played by the teams in the second half of the table saw a major twist. Asian Bowls, who were on the bottom of the table, beat Royal Super Knights (who came third overall) in their last league game to qualify for the Challengers Cup, and emerged victorious in fantastic fashion. Smit Mehta of the team was jointly awarded the Most Promising Player award. "Although I have been lawn bowling for over a year, it was my first time participating in this tournament. I love how we have players across age brackets competing together with the same enthusiasm, and I'm already looking forward to the next edition," said Mehta.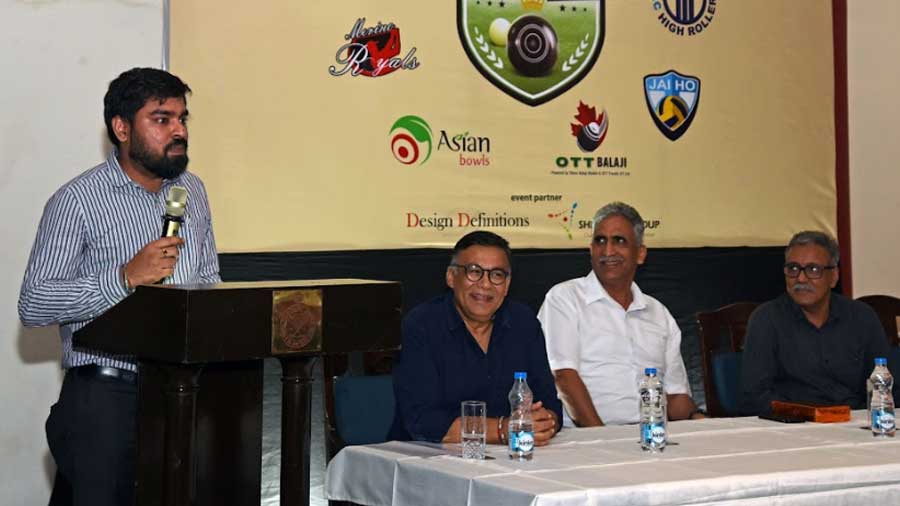 The event was put together by Agnesh Verma (with mic), convenor of RBL 2021
Amit Datta
Agnesh Verma, Convenor of Royal Bowling League was all smiles at the end of the tournament. "The Royal Bowling League has always been an event people look forward to participating in, and being at the helm of it has been an exhilarating experience. We faced many challenges owing to the pandemic, but it was worth it to see another great tournament unfold. I had the support of a fantastic team and we look forward to making the next edition bigger and better," he said.