Savourites Hospitality Pvt Ltd, the mother brand of celebrated Bengali speciality restaurant 6 Ballygunge Place, turns 25 this year. In May 1998, three young entrepreneurs — Swaminathan Ramani, Aninda Palit and Sushanta Sengupta — began the journey named Savourites, which has had quite a journey in the F&B industry for 25 years. Whether it's mouthwatering Bengali food at 6 Ballygunge Place, Oriental cuisine at The Wall or authentic South Indian food at Ramanee, Savourites has been serving the city with the best all these years.
On the joyous occasion of turning 25 this year, Savourites celebrated the journey with a lively evening filled with bangaliana and of course great food at Westside Pavillion on Friday, June 2. The evening witnessed a gorgeous classical dance performance followed by the unveiling of a coffee-table book on the journey of Savourites. The highlight of the evening was a soulful and entertaining performance by the duo of Sourendro and Soumyojit. The Telegraph dropped by to be a part of the celebrations.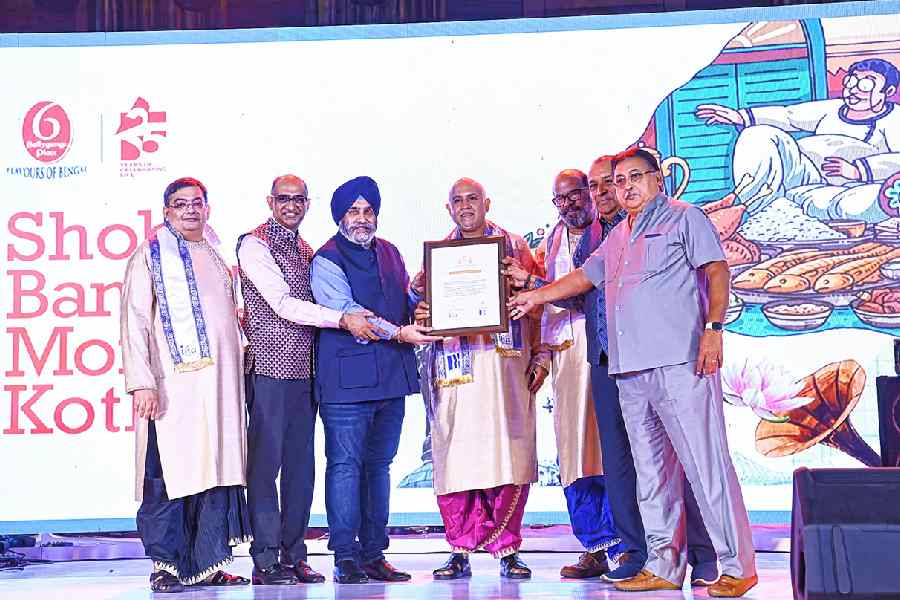 People from different walks of life felicitated and congratulated the trio behind Savourites. (L-R) Aninda Palit, Imran Zaki, Satnam Singh Ahluwalia, Sushanta Sengupta, Swaminathan Ramani, Gautam Mohan Chakraborty and Terence Ireland.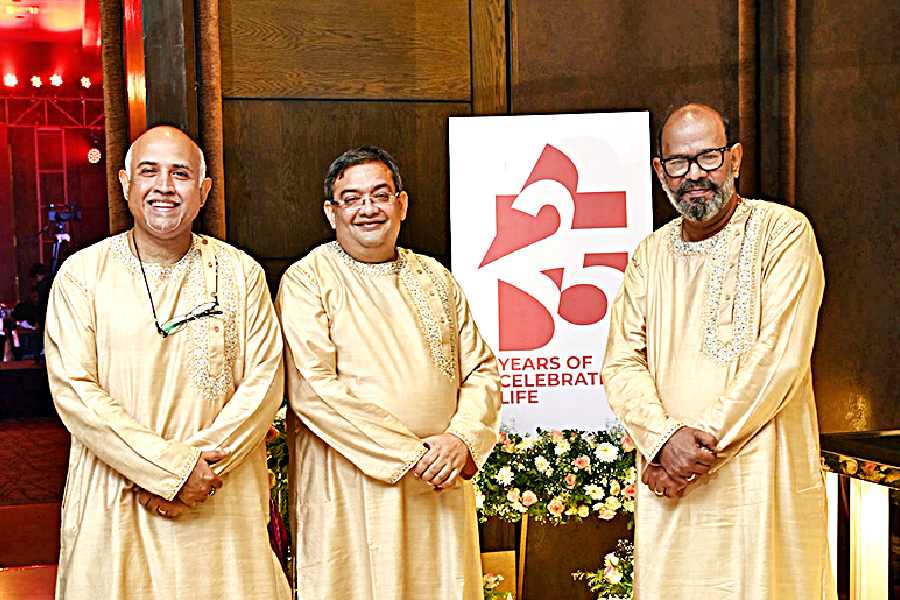 (L-R) Sushanta Sengupta, Aninda Palit and Swaminathan Ramani, directors of Savourites Hospitality Pvt Ltd, were dressed in keeping with the bangaliana vibe of the evening. "Today on completing 25 years, we feel very proud and what we have achieved in these 25 years is very profound and this is another way to say thanks to our patrons who have really made us what we are today," said Ramani. "It's miles to go and miles to go before we sleep. We believe that we can continue this journey and take 6 Ballygunge Place and Bengali cuisine to a different height at the international and national levels," added Palit.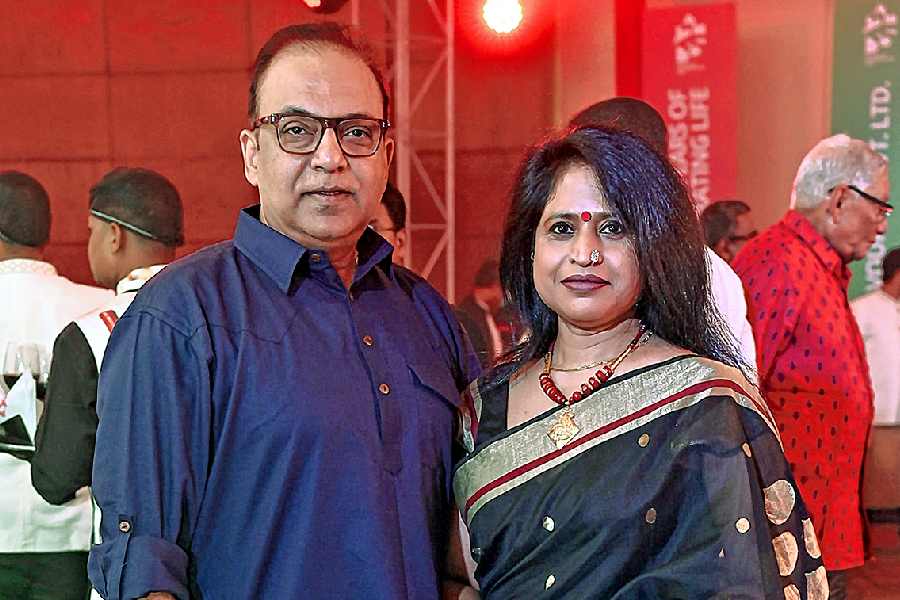 Arindam Sil and Shukla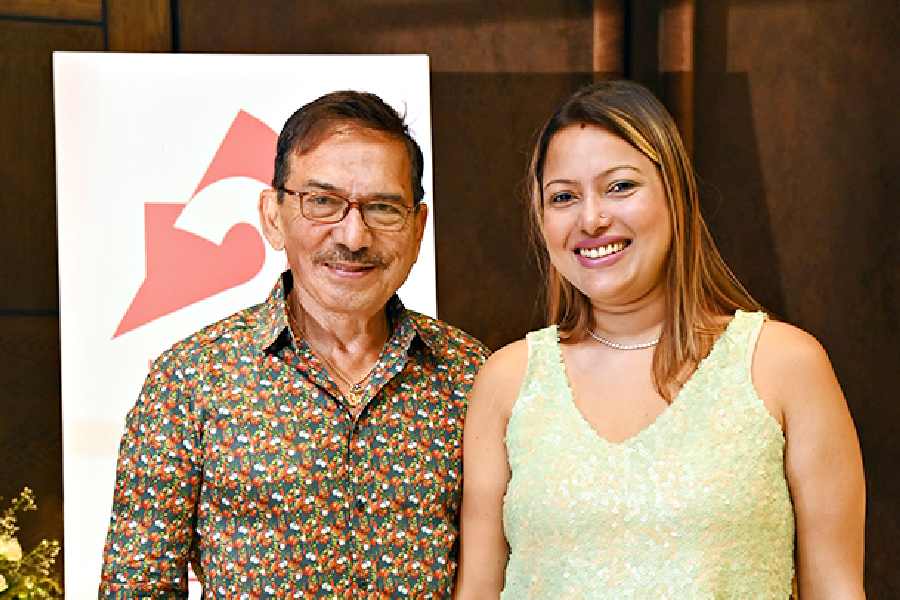 Arun Lal with wife Bulbul Saha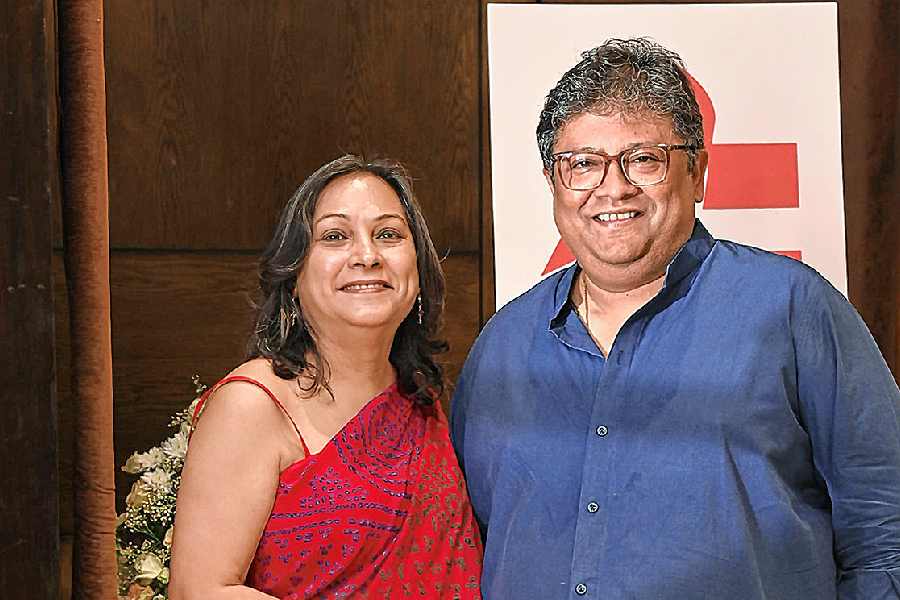 Aniruddha Roy Chowdhury with wife Indrani Mukerjee