Heat, sweat, IPL and more heat are the only constants in an Indian summer, and 2022 is no different. As this year's festival of cricketainment settles into its traditional early-April pattern, we bring to you Wrong 'Uns, our IPL weekly awards that promises to honour the brilliant and the bizarre and most things in between.
Four fresh awards will be handed out this week while a familiar face is acknowledged once more in a familiar category. Without any more delays (read sweating), here is presenting the second edition of Wrong 'Uns.
The Socrates Award for Best On-Field Dialogue
When we devised this award last week, we did think that the IPL's cerebral chief, also known as Mahendra Singh Dhoni, will be taking home a few of these come the end of the tournament. For now, MSD has made it two out of two, albeit this time with a post-game rather than a mid-game chat. Dhoni's conversation this week was with Gautam Gambhir, who is part of the team management at the Lucknow Super Giants (LSG), and was seen celebrating passionately after LSG secured a sensational win against the Chennai Super Kings (CSK). However, once the action was over, GG enjoyed catching up with the "skipper", and providing evidence of that on social media, in the process pouring cold water on theories of strife between the two match-winners from India's 2011 World Cup triumph.
Most Startling Statistic of the Week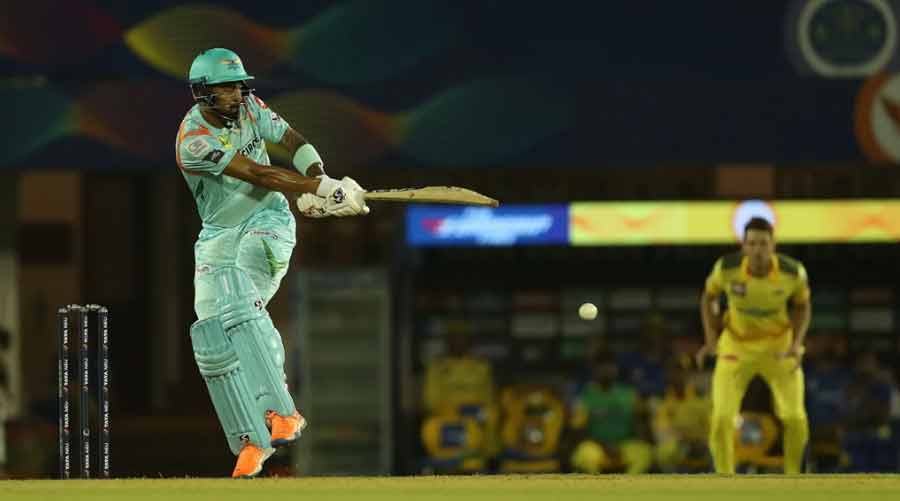 K.L. Rahul has the highest batting average of any captain in IPL history
BCCI
Guess what we found while digging through the data mine this week? A stat that showcases just how good K.L. Rahul truly is in IPL cricket, especially when the responsibility of leadership falls on his shoulders. After impressive knocks against both CSK and the Sunrisers Hyderabad (SRH) recently, Rahul's batting average as skipper in the IPL has shot up to a staggering 56.16, which places him at the summit of the most successful batting captains in the competition (with a minimum of 500 runs scored). In second place, separated by daylight from Rahul, is David Warner with 47.33, followed by Virat Kohli in third with 42.07 runs per innings.
The Jai-Veeru Award for Enduring Friendship
The revolving door of IPL auctions makes it quite challenging to sustain bonds with former teammates, but try telling that to Varun Chakravarthy and Dinesh Karthik, who were spotted relaxing on the grass last week, this time in different colours. While at the Kolkata Knight Riders (KKR), Karthik was instrumental in making Chakravarthy an indispensable part of KKR's bowling arsenal and it fills us hearts to see that the relationship between ex-skipper and his go-to spinner has not taken a back seat now that Karthik has gone south to play for the Royal Challengers Bangalore (RCB).
The Yudhisthir Award for Unfiltered Honesty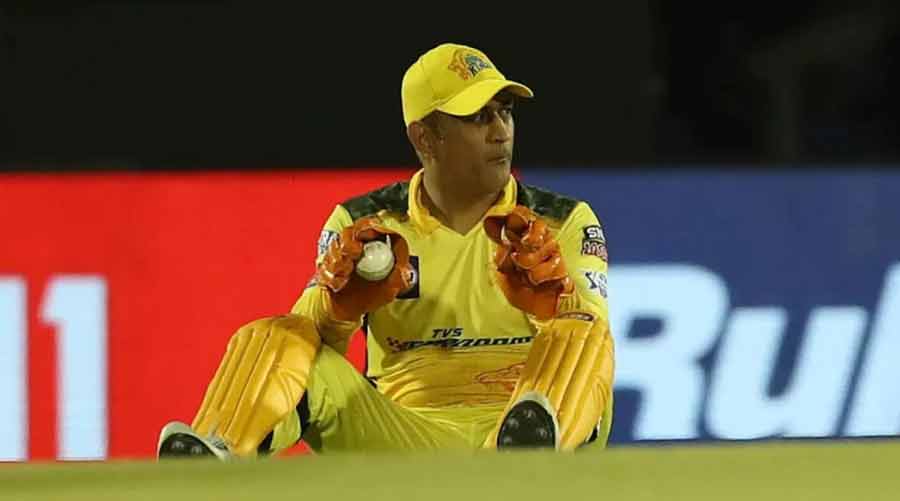 Mahendra Singh Dhoni's honesty against PBKS allowed Liam Livingstone a lifeline, which the Englishman used to good effect
BCCI
In the initial years of DRS in cricket, MSD fans had christened it the Dhoni Review System, and for good reason. The then Indian captain had an innate sixth sense that made him realise the hairsplitting difference between out and not out on the tightest of decisions. Against the Punjab Kings (PBKS), Dhoni proved that his knack for sensing the legitimacy of a dismissal still endures. Only this time, Dhoni used it for the benefit of the opposition. After PBKS batter Liam Livingstone tried to guide the ball towards fine leg, Dhoni dived to claim what seemed like a fair catch, at least to the umpires. But Dhoni, ever the embodiment of honesty, asked the umpires to refer the decision as he suspected that the ball may have touched the ground while still in his grasp. As usual, DRS showed Dhoni to be right. Livingstone ended up returning Dhoni's favour by stroking his way to 60 in what turned out to be a match-winning effort.
Best Almost-Drop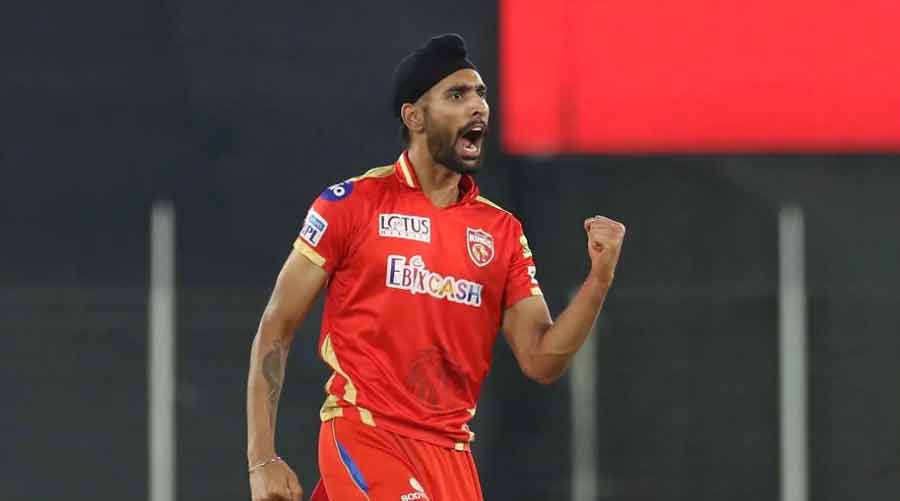 Harpeet Brar follows in the footsteps of K.L. Rahul in securing the Best Almost-Drop award of the week
TT archives
Unlike last week's winner K.L. Rahul, there was no juggling act involved this time around. But Punjab's Harpreet Brar still deserves to prevail in this category for showing the unusual skill of balancing the ball with three fingers for a heartstopping half a second, before eventually completing the catch to dismiss KKR's Venkatesh Iyer. A full-blooded cover drive from Iyer off Odean Smith came straight at Brar at extra cover, who somehow managed to grip a moving ball with three fingers of his left hand, point them upward to make up for his falling body and keep the ball safely held even as he hit the ground. Although Brar's firm fingers made little difference to the result, they did enough to earn him a spot in the highlights reel for best catches of the season along with our very own recognition for the best almost-drop of the week.
The Meta Award for Best Awards
No, this category is not sponsored by Mark Zuckerberg. Instead, it is called the Meta Award because it recognises the exemplary innovation behind other award events within the IPL, excluding the never-ending post-match presentations. For this season's inaugural honour, we go to the locker room of the Gujarat Titans (GT), who were naturally upbeat after a convincing win against the Delhi Capitals (DC). Shubman Gill was anointed as the most valuable player while Lockie Ferguson bagged the verbal mention for the most impactful one. Hardik Pandya lapped up the applause due to him for his role in GT's victory, but the best part of this two-minute award ceremony arrived when coach Ashish Nehra was asked for his comments. "Nothing, eat well, rest well," was all Nehra had to say, which would take the cake for succinct expression of the week were we to ever have such a category.
The Amitabh Bachchan Award for Angry Young Man of the Week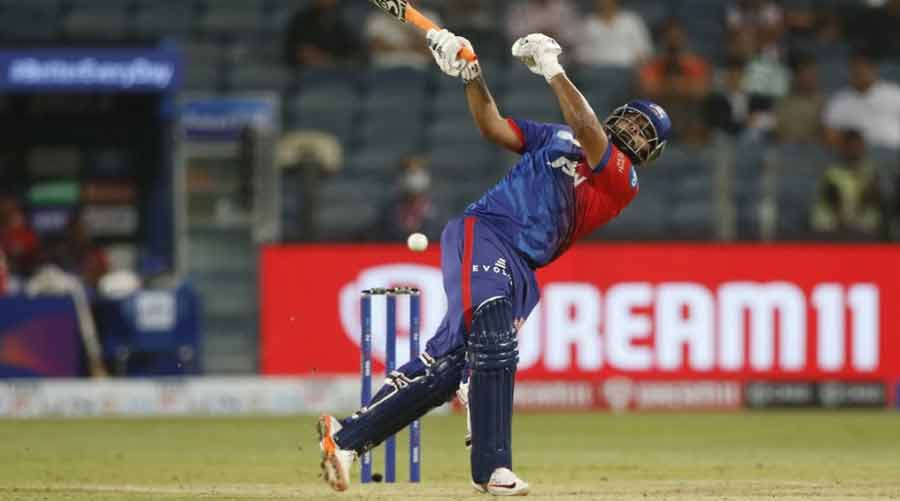 Rishabh Pant's bat swung almost as much as his mood for DC against GT
BCCI
The IPL has seen its fair share of hotheads over 14 seasons and last week saw DC captain Rishabh Pant score highest on the anger index. After a hesitation in calling — the fault was none other than Pant's — resulted in Lalit Yadav getting run out at a crucial juncture of DC's chase against GT, Pant went up to the umpires and gave them a piece of his mind. According to the replays, GT's Vijay Shankar had already touched the stumps with his feet before running Yadav out with the ball in his hand. The umpires tried to explain to an irate Pant that Shankar had only knocked one of the bails with his accidental footwork and that the second one was removed legally, well before Yadav had made his way into the crease. But Pant was in no mood to listen and remained visibly frustrated till his own departure three overs later.
Camera Magnet of the Week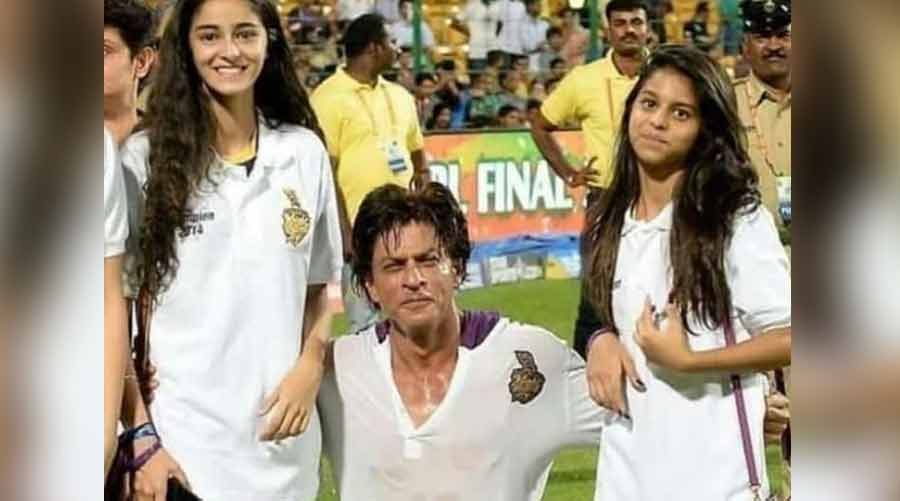 Back when Ananya Pandey's presence at an IPL match did not keep the camera personnel busy all evening
TT archives
With little to no spectators attending IPL games over the last two years, the camera personnel at the matches were clearly deprived of their celebrity quotient. This is perhaps why they decided to compensate for all the missed opportunities by focusing on Bollywood's Ananya Pandey and her gang of KKR fans during the Knights' win against PBKS at the Wankhede Stadium. Ananya, who has been at KKR matches before, had more air time than Punjab's Bhanuka Rajapaksa, and the latter was actually in action. Rising to the occasion and clearly aware of the camera being swayed by her stardom, Ananya was in top form and portrayed a wider range of emotions than her performance in Gehraiyaan, which makes her a no-brainer for this week's Camera Magnet.
Back with a Bang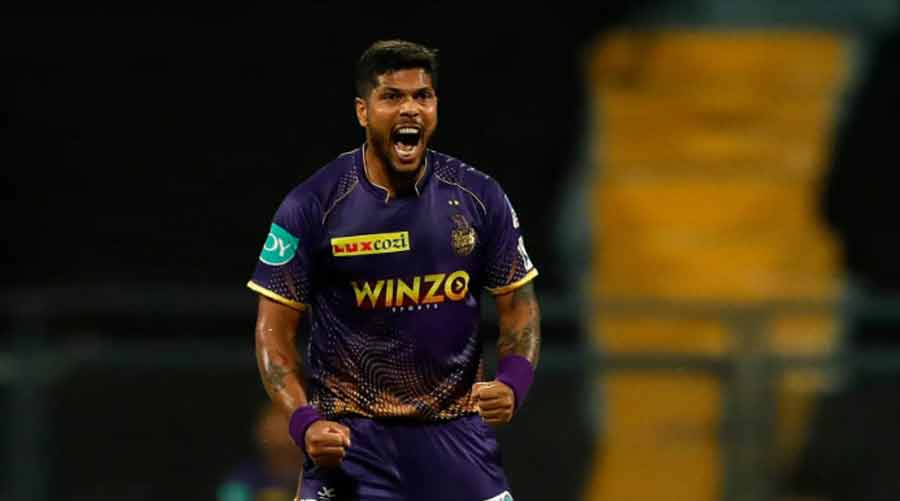 Umesh Yadav has found a new lease of life in the IPL this season
BCCI
In his three games of the season so far, KKR's Umesh Yadav has picked up eight wickets for just 59 runs in 12 overs. And yes, he is the same Umesh who many had deemed surplus to requirements after a first glance at the KKR squad. In returning to his best, Umesh has not only silenced his doubters, but also given KKR the luxury of an Indian pacer who can strike upfront with the new ball, something Shreyas Iyer will only be too happy to have. While we do not expect Umesh to maintain his strike rate or his economy rate for the remainder of the campaign, we will not be surprised if his name pops up more frequently in our weekly roll of honour.
The White Cap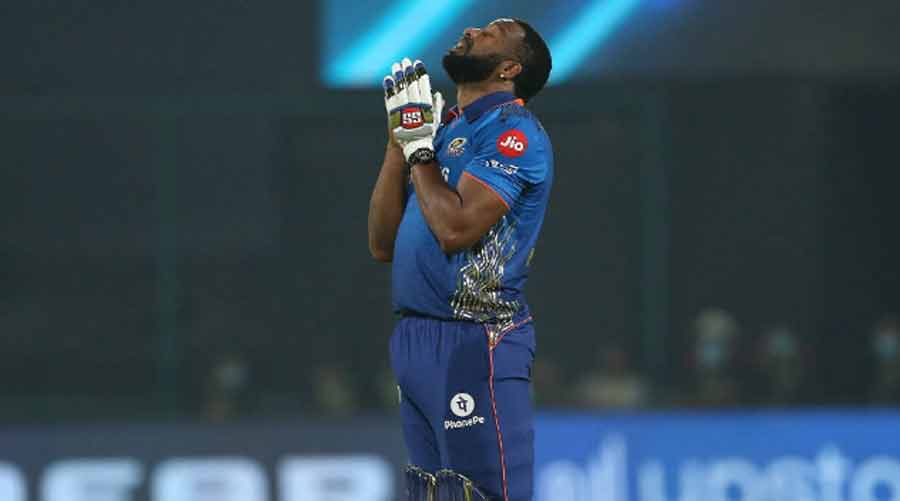 Please take away the White Cap!
BCCI
Just like we had predicted last week, Kieron Pollard seems to have developed a fancy for our immaculate White Cap, which means that the MI all-rounder gets to retain it for one more week after another underwhelming display, this time against the Rajasthan Royals (RR). Even though he managed to get the crucial wicket of Sanju Samson, Pollard gave away 46 runs in his four overs, after being taken to the cleaners by compatriot Shimron Hetmyer. Fortunes were not very different for the West Indian with bat in hand, as he prodded his way to 22, before being sent packing by Navdeep Saini. Pollard was the only MI batter in the top five to score at less than run a ball, often giving the impression that he was batting within himself. Can Pollard now proceed to keep hold of the White Cap for a hat-trick of weeks? Watch this space next Wednesday to find out.