The IPL is finally up and running, that too in India, and we are stoked to realise that our evenings are now all about seeing our favourite teams let us down for the next 60 days! To help mitigate the misery of supporting the wrong franchise every year (unless you root for Mumbai or Chennai, of course), we present to you a brand new IPL weekly awards, which we are calling Wrong 'Uns.
Why this name? Firstly, it is to pay homage to the greatest producer of a wrong 'un and the first captain to lift the IPLtrophy, Shane Warne, who left cricket and life poorer after suffering a heart attack on March 4. The second reason will (hopefully) become apparent as we unveil the categories and their first-ever winners.
But before the revelations, please note that just like Warne's varieties of leg-spin, Wrong 'Uns will also have a revolving door of variations. So, expect some new categories to pop in every week while a few slide out. Our one constant weekly award is the White Cap, the details of which will surface soon.
Without further ado, here is presenting the inaugural edition of Wrong 'Uns that promises to honour the brilliant and the bizarre and most things in between. 
Most Outlandish Kit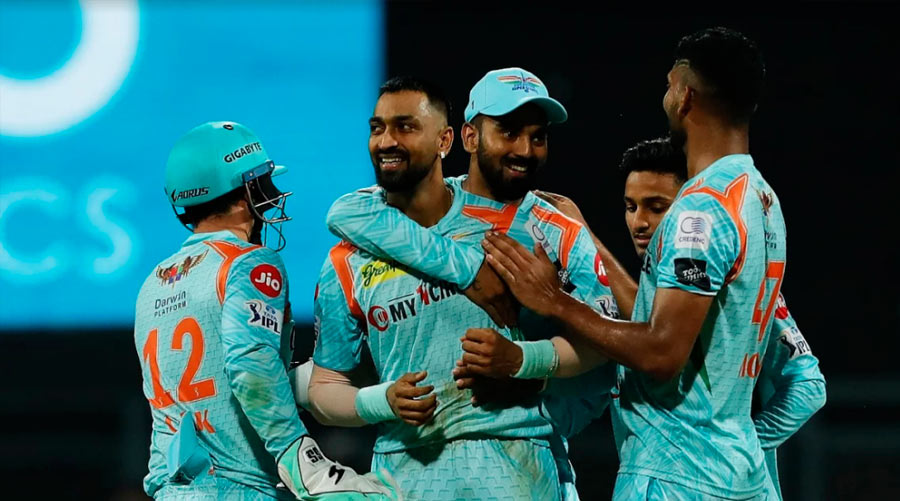 IPL kits have frequently been flashy and flamboyant besides being epic flops. The Lucknow Super Giants and their turquoise mess tends towards the third category
BCCI
This is strictly reserved for the opening week, or at least until the Royal Challengers Bangalore decide to wear polka-dotted green shirts to reflect their environmental concerns this season. Over the years, IPL kits have frequently been flashy and flamboyant besides being epic flops. The Lucknow Super Giants and their turquoise mess tends towards the third category. One look at this hue of blue (or is it green?) and you need at least half a dozen elegant pulls from K.L. Rahul to get rid of your eyesore. Full points for appalling aesthetics to whoever decided to add a dash of orange near the shoulders, making this kit (by far) the most outlandish one in the opening round of IPL action.
The Socrates Award for Best On-Field Dialogue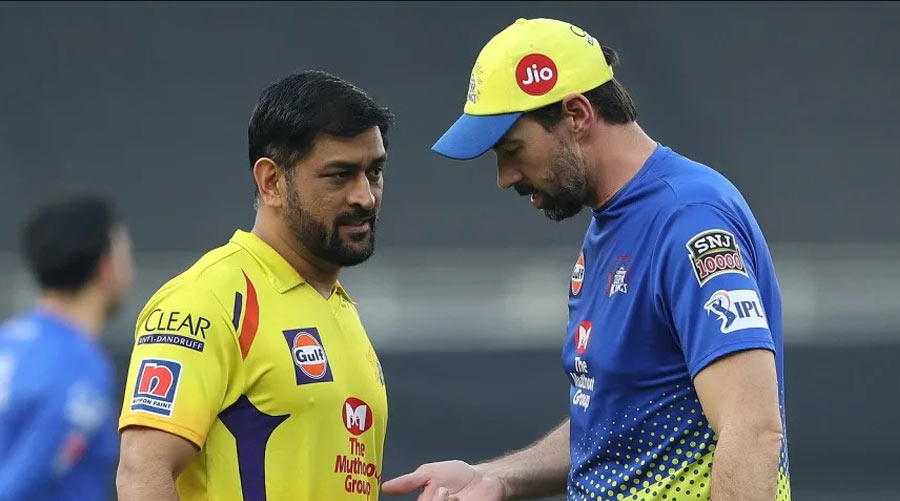 Mahendra Singh Dhoni and Stephen Fleming's long chat could not produce the answers needed to stop the Kolkata Knight Riders in the IPL opener
BCCI
This is where we recognise the Socratic art of an intellectually stimulating exchange between two sharp minds on an IPL field. This is also where we recognise seemingly endless chats that went on for too long to feasibly predict what was being spoken about. The first instalment of this prestigious award goes to the veteran duo of Mahendra Singh Dhoni and Stephen Fleming from the Chennai Super Kings. The former captain (and current field-setter) and the coach of the four-time champions were seen discussing elaborate plans to stifle the Kolkata Knight Riders's run chase during one of the strategic timeouts on the IPL's opening day at the Wankhede. With both MSD and Fleming known to not beat around the bush, we wonder what took them so long to figure out the plans. Maybe they were just debating the dinner menu and whether to opt for pongal or pavlova.
The Yudhishthir Award for Unfiltered Honesty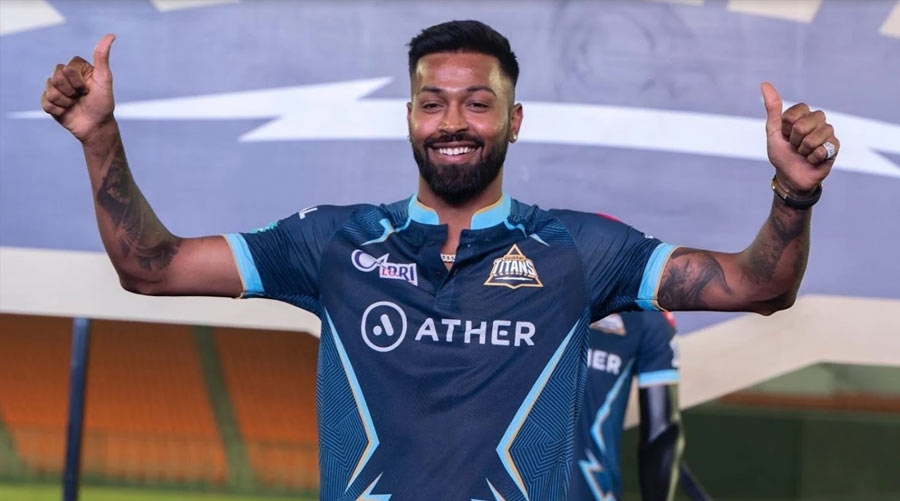 Hardik Pandya lost the battle of the brothers but won the war as his Gujarat Titans saw off Krunal Pandya's Lucknow Super Giants
@hardikpandya7/Twitter
What else would a Yudhishtir award be for? Well, on second thoughts, there can always be one for gamble of the week (or a lifetime?). Anyway, this one is for not mincing words and it comes as little surprise that it is Hardik Pandya who collects it. Hardik was asked about getting dismissed by his brother Krunal (playing for the Super Giants) while chasing a stiff total for the Gujarat Titans and this was his response: "This would've pinched me more…getting out to him if we would've lost. It's okay. He got me out but we won… The family's neutral and happy." The truth with a hint of sass, classic Hardik.
Best Almost-Drop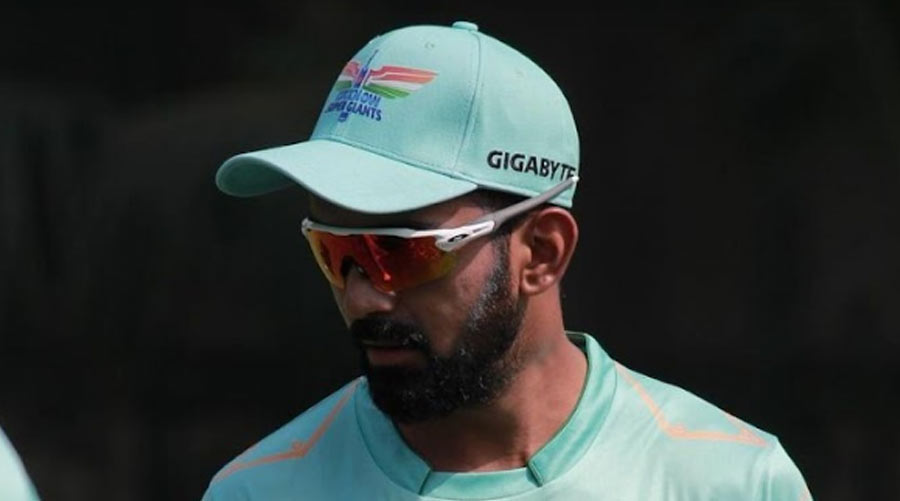 K.L. Rahul, who failed to open his account with the bat against Gujarat, could have converted his night from bad to worse by dropping David Miller
@klrahul11/Twitter
It seems like K.L. Rahul is quite enjoying juggling the responsibilities of captain and batter-in-chief for the LSG, so much so that he began to show off his juggling skills while fielding, too. When David Miller's mistimed cover drive picked out Rahul in the inner circle, the Lucknow skipper fumbled at the first attempt before appearing to deliberately juggle the ball a second time en route to eventually completing the catch. Composure combined with impishness from Rahul wins out in this category.
Most Unexpected Expert Engagement
Harsha Bhogle has been chronicling cricket with effortless charm and wit for three decades, but not once has he raised his voice while calling the action. So, when Bhogle's pitch shot up during an Instagram live session previewing the IPL, so did the anxiety of his admirers. Bhogle was heard asking "Kya hua? Kaun hai? Kahan se aa gaye? (What happened? Who are you? Where did you come from?)" as his video blurred and his phone seemingly took a plunge. Bhogle went on Twitter moments later to clarify that this was all part of a pre-planned promo and there had been no unwanted visitor at his place. As is the norm, Twitter was polarised, with many expressing relief and many more having a go at Bhogle for needless theatrics. While we acknowledge Bhogle's boldness in trying to pull off the promo with our Most Unexpected Expert Engagement prize, the 60-year-old is perhaps better off providing a creative shock on the next Cred ad instead of doing so live on Instagram.
Hardest Hitting 'It's Time to Move On' Moment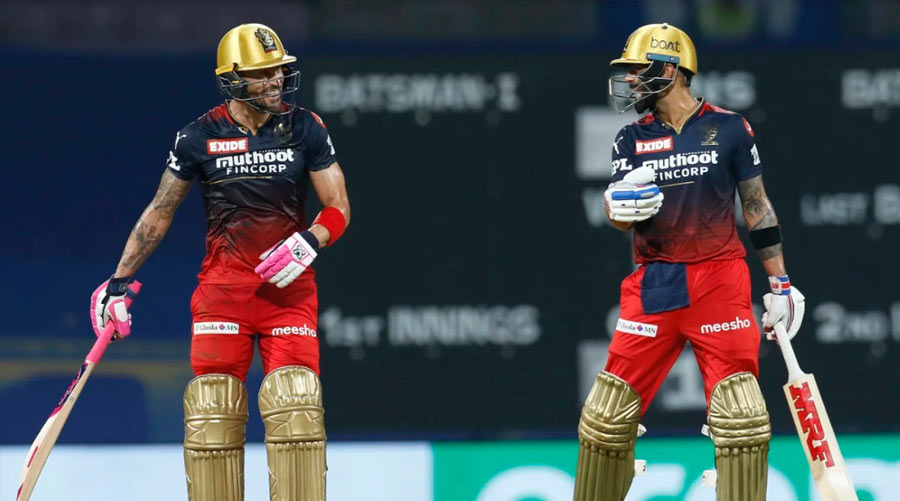 Virat Kohli and Faf du Plessis both hit form against the Punjab Kings, but could not steer the Royal Challengers Bangalore to victory
BCCI
There are some moments in cricket, and life in general, when you realise that even though things are good, they will never be the same. For RCB fans, one such moment came last Sunday when Virat Kohli put on a scintillating partnership with RCB debutante and new skipper, Faf du Plessis. It was impossible to look at Kohli and Faf unleash carnage on the Punjab Kings and not think of Kohli doing the same with another South African veteran — Mr. 360 himself, A.B. de Villiers. For 10 years, Kohli and ABD offered an unmissable spectacle everytime they were at the crease together, but the time has come to move on. With ABD hanging up his boots, it was Faf's turn to step up to the plate, and step up he did against Punjab, although the RCB still found a way to lose the game.
Back with a Bang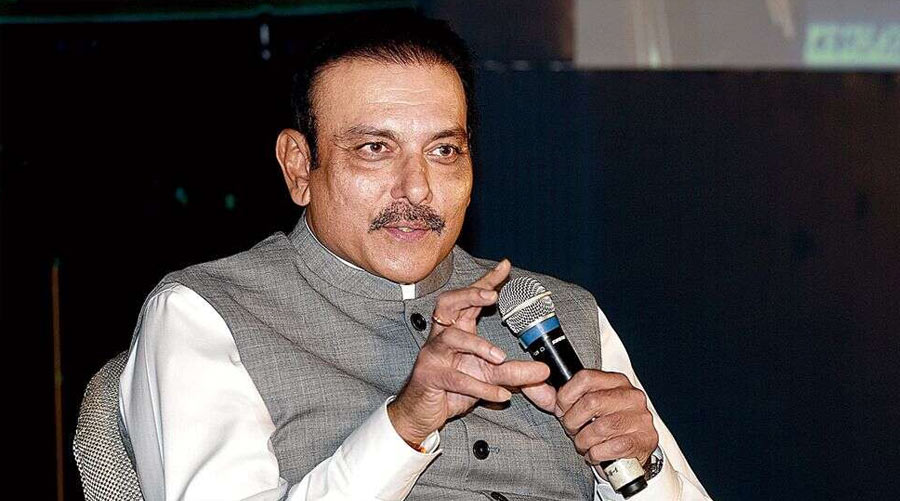 Ravi Shastri was back with his punchlines and punditry after five years of not being an IPL expert
TT archives
The first edition of Back with a Bang could have gone to MSD for a thumping half century against the KKR, his first in over three years of IPL cricket. It could have also gone to his teammate Dwayne Bravo for a resurgent spell in the same game that saw him equal Lasith Malinga for the most IPL wickets. Instead, the gong has darted "like a tracer bullet" to Ravi Shashtri, who made his return as a commentator in the IPL after being away for almost five years, owing to his coaching stint with the Indian men's national team. As cool as a cucumber and as debonair as ever, Shastri's comeback induced a fair bit of nostalgia apart from providing some interesting insights into the attitudes and attributes of the Indian players he has observed from the closest quarters.
The White Cap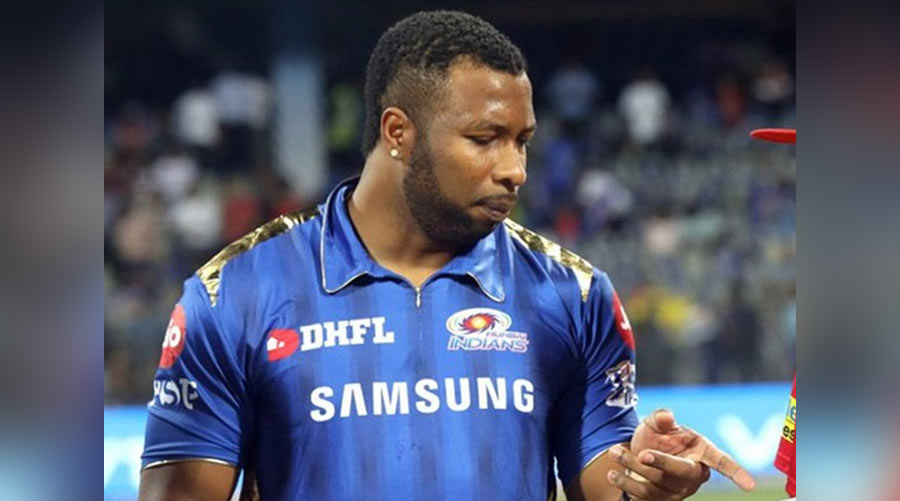 Kieron Pollard had an afternoon to forget against the Delhi Capitals, but at least he has our White Cap
BCCI
Why should all conceivable colours, including purple and orange, warm the IPL players' heads barring one? Why leave out white, the colour that is actually a shade and reflects all other colours on the spectrum while having no light of its own? In solidarity with white and Real Madrid fanatics (nothing like cross-sport support in today's times), we introduce the White Cap, which should jump from head to head every week to console those high-profile players who have had no impact of their own. While there are multiple contenders for this week, the overall expectations from Kieron Pollard in all three departments of the game means his is the first head our immaculate White Cap will sit on. Part of the Mumbai Indians team that got outmuscled by the Delhi Capitals, Pollard scored only three off six with the bat, did not bowl a single ball and looked, rather uncharacteristically, subdued on the field. For the sake of MI, we hope that their West Indian all-rounder does not develop a fancy for our cosy White Cap as the IPL rolls on.