Kolkata Centre for Creativity is all set to host the AMI Arts Festival from December 17 to 25, 2022. To be held at Rabindra Tirtha, New Town, the third edition of the festival will feature and celebrate the rich legacy of Bengal's art, music, food and more.
In keeping with the theme of the festival, the changing role of art in contemporary times has been captured in an anthem written by actor Anirban Bhattacharya and directed by Riddhi Sen.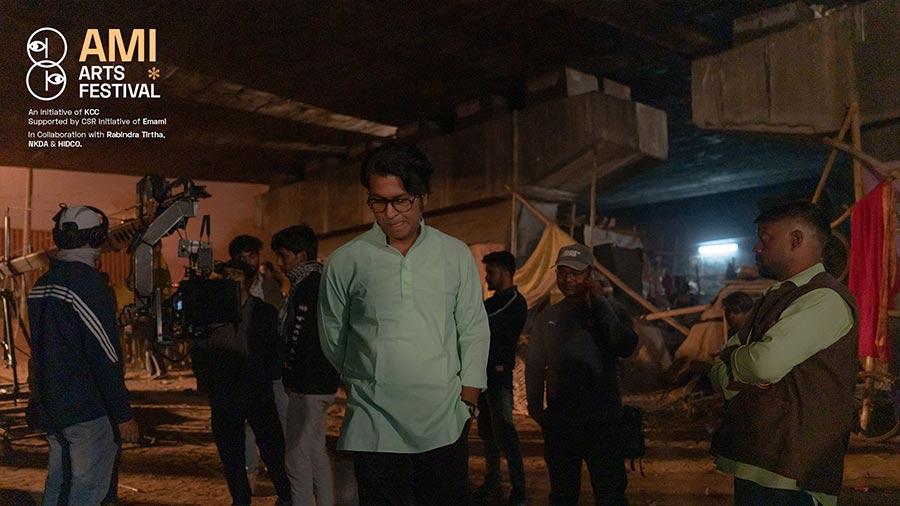 Actor Anirban Bhattacharya has penned the anthem lyrics
KCC
The anthem, released on social media on December 10, narrates how art exists everywhere, in everyday life, in everyday objects and most importantly in diverse perspectives. It has been sung by Anirban Bhattacharya, Subhadeep Guha, Ranjita Chakraborty and Jayanta Saha.
Talking about the coming together of folk, tradition, art and contemporariness in the anthem, Sen said: ''There is Lalon Geet, Sonar Bangla, Jaat Gelo and keeping this medley intact and yet contemporising it with modern instruments, the credit goes to Subhadeep Guha, music director for the anthem. I did not want to show the typical tourism motifs of Bengal's lush green countryside or the Sunderbans delta. Our point was that art should come out from the streets and should be made to look like it's a part of everyday life.'' 
Elaborating on his personal experiences that inspired him to portray art on screen, Riddhi said, "Sanjay Mondal's band inspired me so much that I wanted to do something with him. Also, in 2017, I saw children sitting and drawing outside St Paul's Cathedral in the winters. That also impacted me. When we talk of art, we take Kolkata's urban names, the famous artists but I wanted to go beyond that. Art exists everywhere. That created a contrast with the video. Sonar Bangla becomes very subjective. A slum can become Sonar Bangla for me. Art is about relativity, perception and diversity too.''
Sanjay Mandal's group from Tangra is a musical band whose members consist of various age groups. They create music out of everyday objects and recycled items.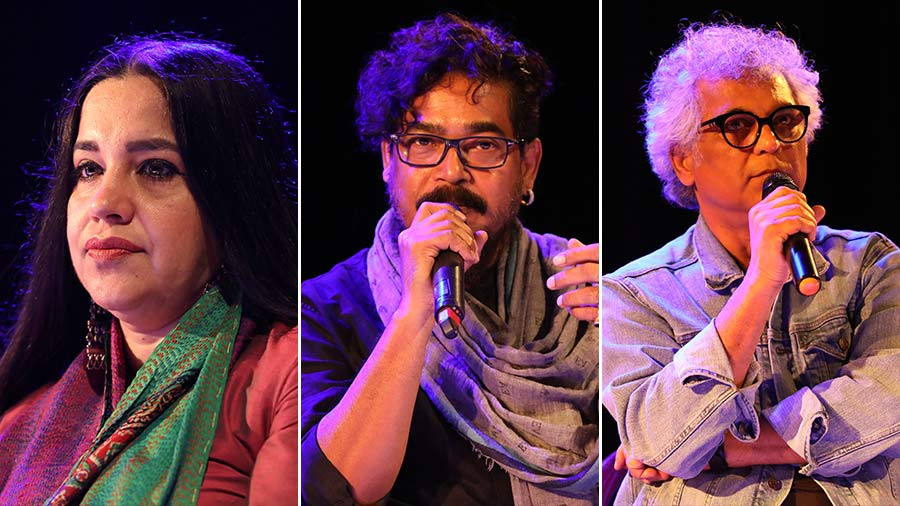 (L-R) Ramanjit Kaur, theatre and film personality; Sanatan Dinda, visual artist and Suman Mukhopadhyay, theatre and film director were the speakers at the panel discussion
Preceding the anthem launch on social media, a special panel discussion was held at Rabindra Tirtha on the topic 'Taking Art Beyond Commercial Spaces'. The panelists included Suman Mukhopadhyay, theatre and film director; Sanatan Dinda, contemporary visual artist and convenor, Behala Art Festival; and Ramanjit Kaur, award-winning theatre and film artist, founder, The Creative Arts Academy. It was moderated by National Award-winning actor, Riddhi Sen.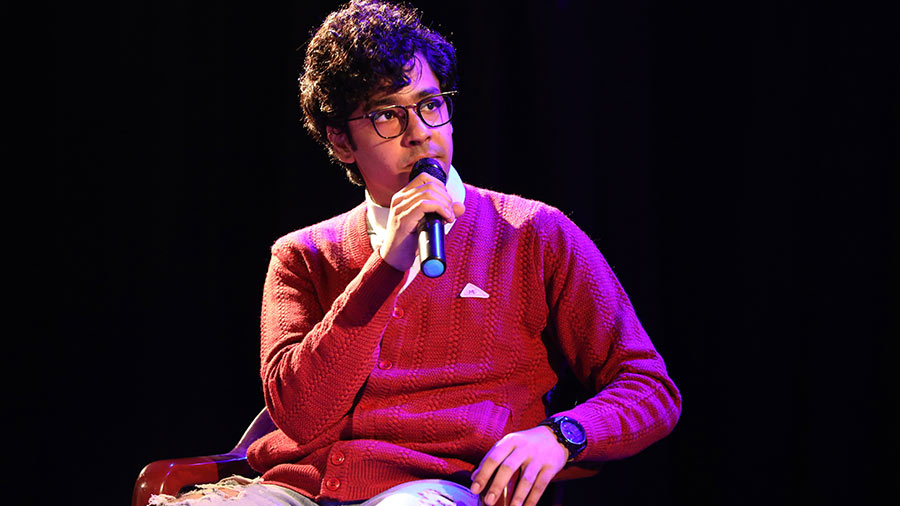 Riddhi Sen at the event
Arijit Sen
Speaking on the occasion, Reena Dewan, director and curator, Kolkata Centre for Creativity, said, "We started AMI in 2020 during the peak of the pandemic. I used to get a lot of calls from folk artists that they were not getting any avenues to showcase and earn a living. The response was fabulous and this inspired us to go ahead. In 2021, it was a three-day festival at Nazrul Tirtha. It encouraged us to come up with a proper format which is now spread over nine days. Now, that the festival has a proper format, an anthem has been planned with Anirban Bhattacharya, Riddhi Sen and actress Surangana Bandhopadhyay.''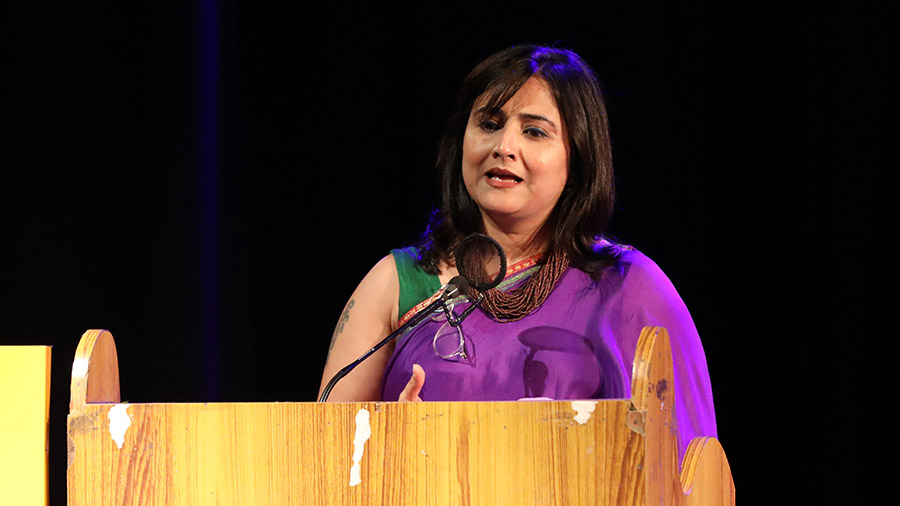 Reena Diwan addresses the audience
Arijit Sen
The festival, which begins from December 17, has a line-up including Anjan Dutt, Iman Chakraborty, stand-up comedy, workshops and more. Further information and full schedule can be viewed at https://www.kolkatacentreforcreativity.org/amiarts