The cast and crew members of upcoming Hindi film Bheed and JIS Group organised a walkathon on Saturday to felicitate COVID frontline warriors and honour migrant workers at the Narula Institute of Technology.
Bollywood actor Rajkummar Rao graced the event with his presence to promote his upcoming movie Bheed and walked alongside students, faculty and staff members. A felicitation ceremony for frontline COVID warriors followed the walk.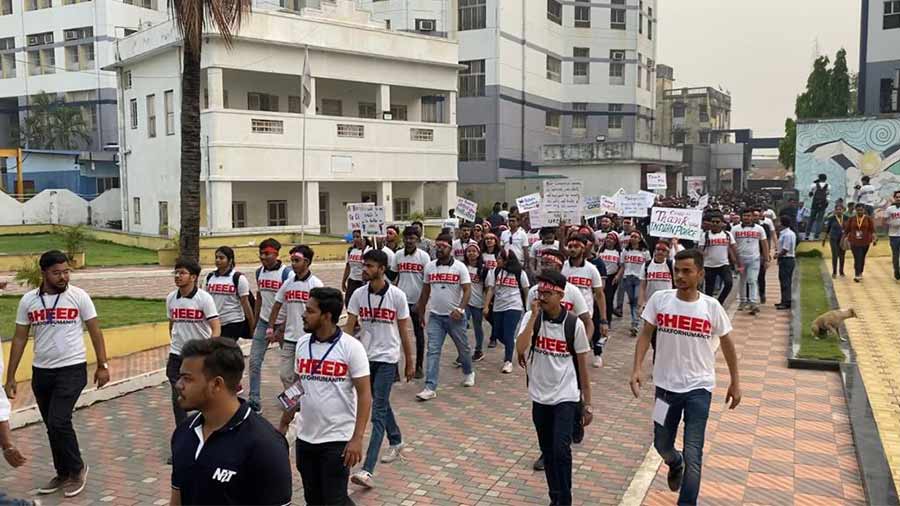 Students at the walkathon
The event started early on Saturday with hundreds of participants, mainly students and faculty members of different colleges, covering a distance of five kilomeres. "This is an excellent initiative. The pandemic years were the toughest for all of us and hundreds and thousands of migrant workers faced a terrible fate. On the other hand, without doctors, we didn't stand a chance," said Sohom Roy Chowdhury, a student and a participant.
At the end of the walk, there was a special session to acknowledge the frontline warriors. Actor Rajkummar Rao felicitated and thanked them for their service to the nation. "During the pandemic, the police, doctors, nurses, and government officials were the real heroes and we dedicated a day to them. I loved the enthusiasm of the participants," he said.
Interestingly, Rao's upcoming film Bheed shows an uncanny resemblance between the turbulent times during the Partition and the first lockdown induced by the pandemic.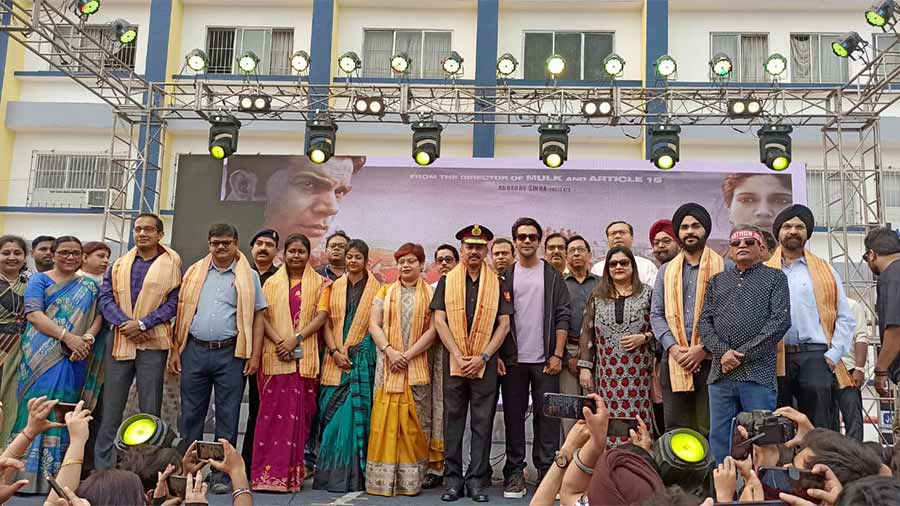 Rajkummar Rao after the felicitation ceremony of COVID frontline warriors
Simarpreet Singh, director, JIS Group Educational Initiatives, said, "We are thrilled to have actor Rajkummar Rao attend our Walkathon event. His presence has added a new dimension to our noble cause. We thank him for taking time out of his busy schedule to be a part of this special event."
"The response to the walkathon was larger than life. Seeing kids, adults and women walking with pride was fulfilling. I'm eternally grateful for the response received on the same. Bheed is a film that wants to show what everyone had to go through and how humanity came together as one and helped each other," actor Rajkummar Rao signed off.