The top 11 to 20 contestants of round one at the Young Chef Olympiad 2023 hosted by IIHM, in association with The Telegraph, qualified for the Plate Trophy round. Held in the Kolkata campus on February 3, the Plate trophy contestants had an allotted time of one hour 30 minutes to prepare and present four portions of a creative King Prawn Dish. The judges marked them on parameters like hygiene and kitchen practice, health and safety, method of work, organisation, time, presentation of the dish, creativity and other culinary skills. Snapshots: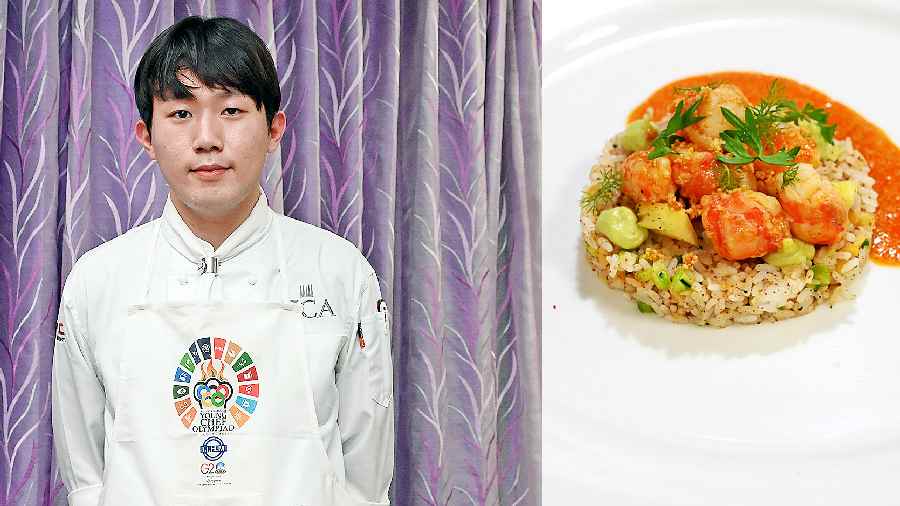 YooBin Myung from South Korea made Steam Rice with Grilled Veggies, Raw-cooked Shrimp and Avocado Couscous. "I am loving the competition. Getting to learn a lot of new things from the masters here," said YooBin.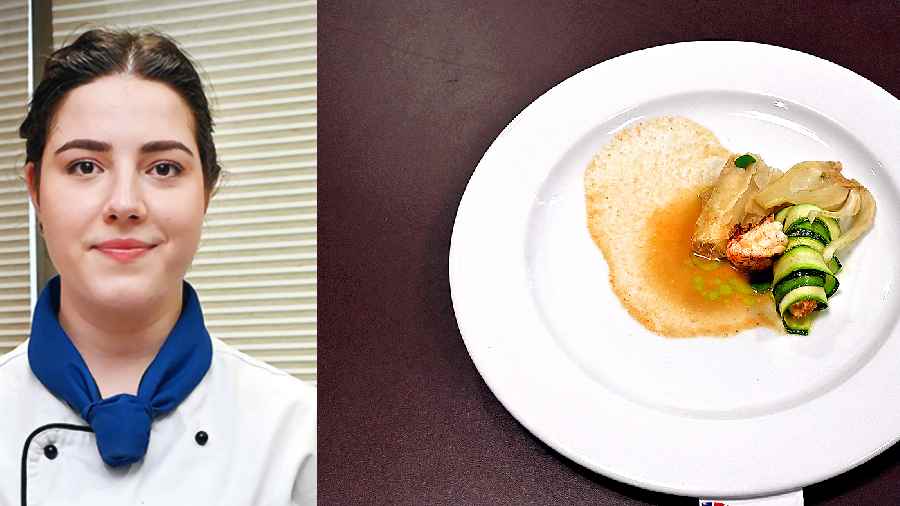 Kalina Yordanova from Switzerland made Prawn Bisque broth with Prawn and Zucchini Cannelloni in Dill Oil and Tomato Water Vinaigrette. "I'm very happy to be here. I made a lot of friends and will be going back with a big suitcase full of memories of this competition," said Kalina.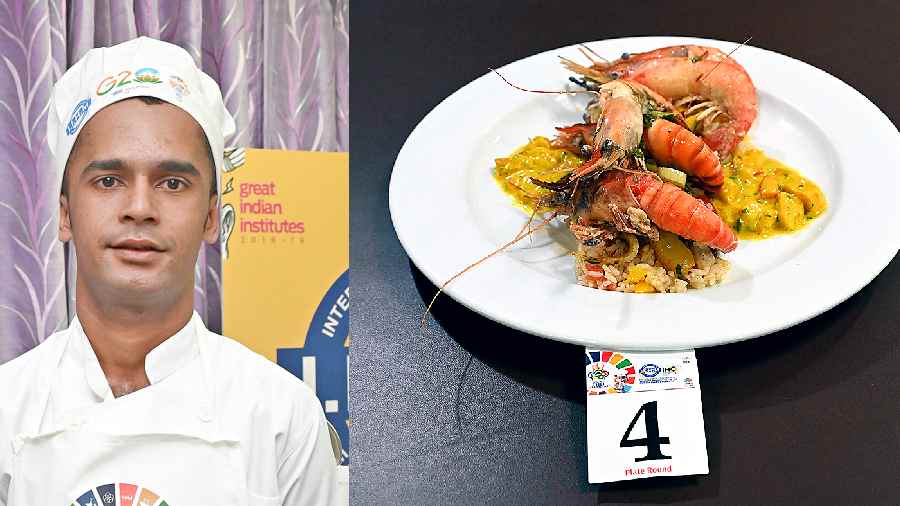 Brian Patrick Geros from Fiji made Chargrilled Prawns and Patna rice in Pineapple Turmeric sauce, with garlic, butter and white wine. "I'm here with my mentor who supported me right from the beginning as I was nervous to participate in this competition. I'm excited about making till the Plate Trophy round in the competition," said Brian.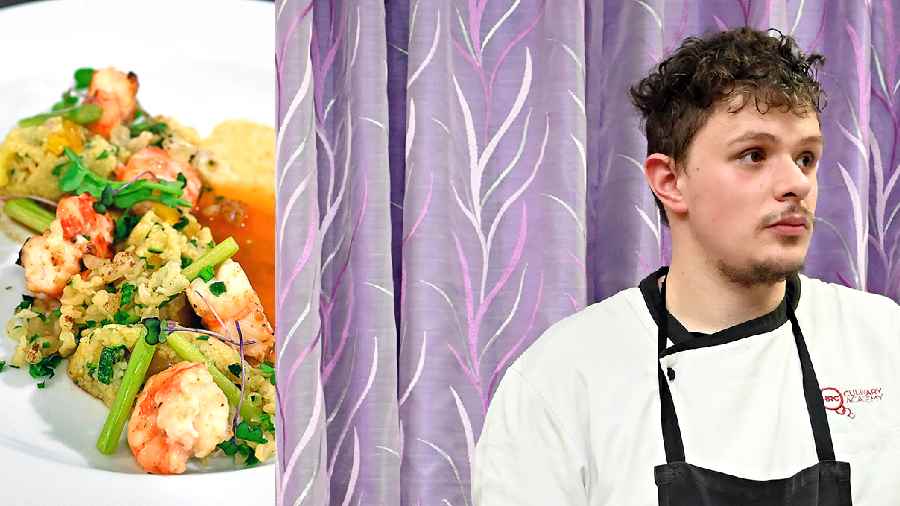 Stiuyan Danielov Tsekov from Bulgaria made Duo Shrimps with Couscous. "I'm feeling very lucky and proud to represent my country Bulgaria in India with my culinary skills. Happy to be a runner-up for this round," said Stiuyan.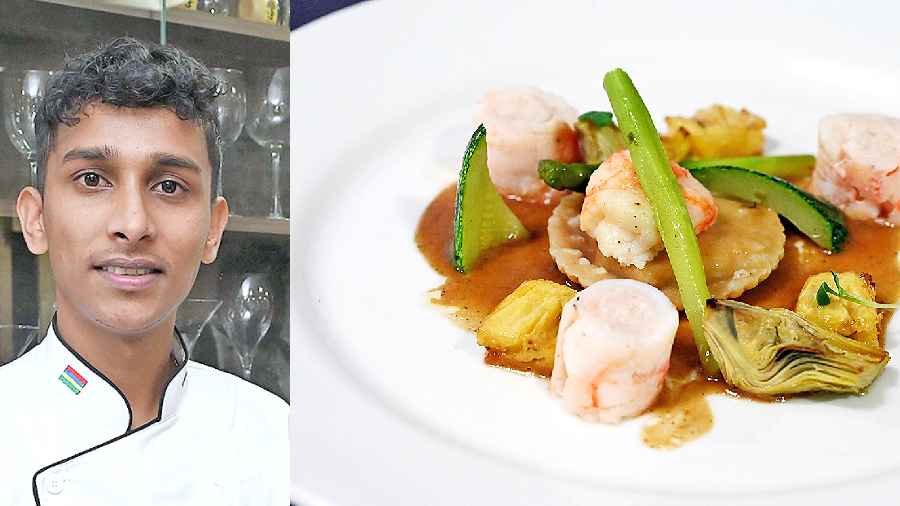 Selva Padiatchy from Mauritius made two kinds of prawn, namely Stuffed Ravioli with King Prawn and King Roulade with Marinated Oven-cooked Prawn. "I'm excited about the finals. I have my mentor's support which was really special for me in this competition," said Selva.
JUDGES SPEAK: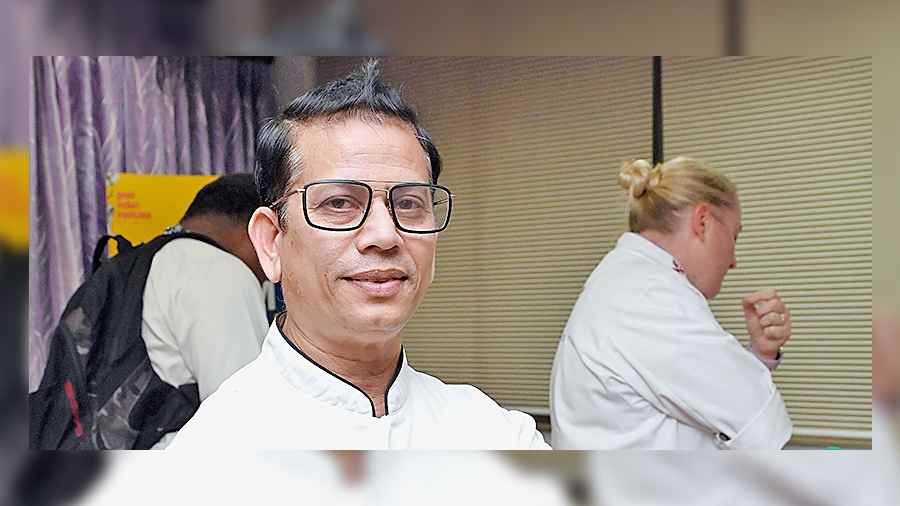 Arabinda Seth, executive chef of Fairfield by Marriott Kolkata, judged the round. "I am always excited to be here as I have a very old relationship with this institution. It is not easy bringing 50 countries under one roof, but IIHM has done it. I wish the best for all the young chefs who participated in this competition," said Seth.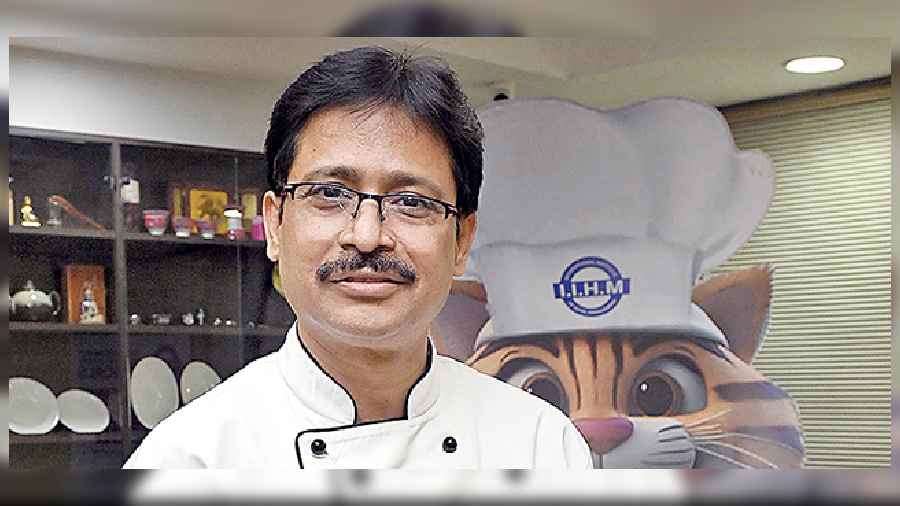 Subrata Debnath, executive chef of Taj City Centre New Town, was one of the judges of this round. "The Young Chef Olympiad is always very inspiring for budding chefs. Participants are doing a very good job with the basket cooking of what they have got. They are giving their country's cuisine a new twist with the local spices," said Debnath.