To ring in the new year, Ecohub in New Town hosted their Glow in the Dark in association with The Telegraph with the party people of the city. Done up with a lit stage and decorated with tiny lights, the venue hosted singer Aneek Dhar and DJ Subham as the party starters performed fun Bollywood hits to keep the revellers on their feet. Along with the fun music a long list of snacks and drinks were served to keep the party on all night long.
"It was thrilling to host such a fantastic crowd this year. They enjoyed the enigmatic Aneek Dhar and DJ Subham as they grooved into 2023. We wish you all a very happy and prosperous New Year," said Manish K Pandey, business head, clubs, Ambuja Neotia Group.
MOOD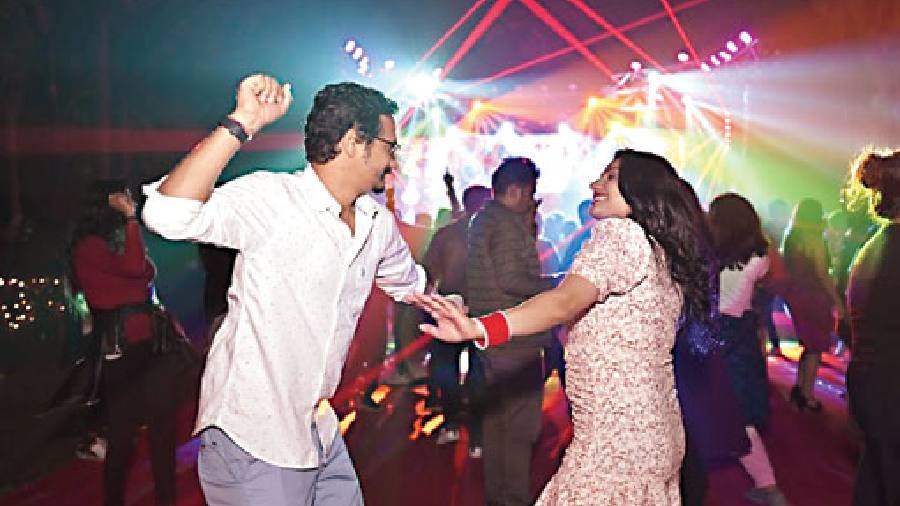 We love this click of these two revellers having the time of their lives.
MUSIC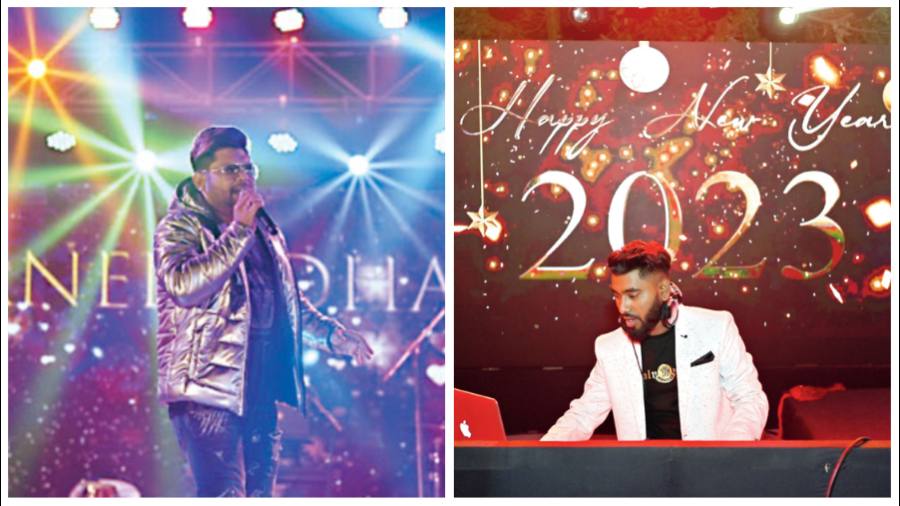 While Aneek Dhar was on vocal duties with well-known covers and originals, DJ Subham spun a Bollywood commercial set.
SIP 'N' BITE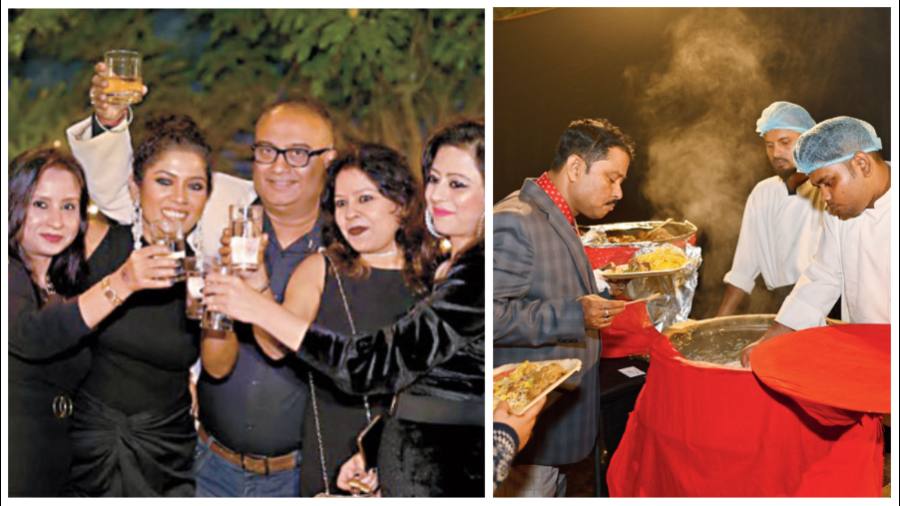 Other than the main course which served Nawabi Vegetable Tehri, Mutton Dumdar Biryani and more, some of the snacks that people enjoyed are Cheese Blast, Murgh Angaare and Fried Fish. The revellers washed it all down with whisky, vodka, beer and red and white wines.
Pictures courtesy: Ecohub