Holi celebrations at Hyatt Regency Kolkata's Gulal 2.0 in association with The Telegraph were a stunner this year with a mix of good food, foot-tapping music and an abundance of colours and fun. The sprawling and sparkling Poolbar had been decked up for the occasion and was thoroughly enjoyed by guests. With signature dance steps on beat, organic colours, a refreshing rain dance spot and delicious coolers, revellers were certainly in for a treat at the party.
"We were enthralled to celebrate Gulal 2.0 after a successful Holi party last year. Holi at Hyatt has always been looked forward to by our patrons and this year the festival of colours was enjoyed with a splash of sunshine, rain dance and a pool party. Guests heralded the arrival of spring by revelling with friends and loved ones, colouring each other with organic colours and gleefully enjoying dips in the pool. There was an array of scrumptious food spread from across the country, with flavoursome and culturally rich festive food specially curated for the festival by our culinary team," said Kumar Shobhan, general manager, Hyatt Regency Kolkata.
(L-R) Actress Tnusree C, Kumar Shobhan and his wife, Anumita Ghosh, and Anant Goenka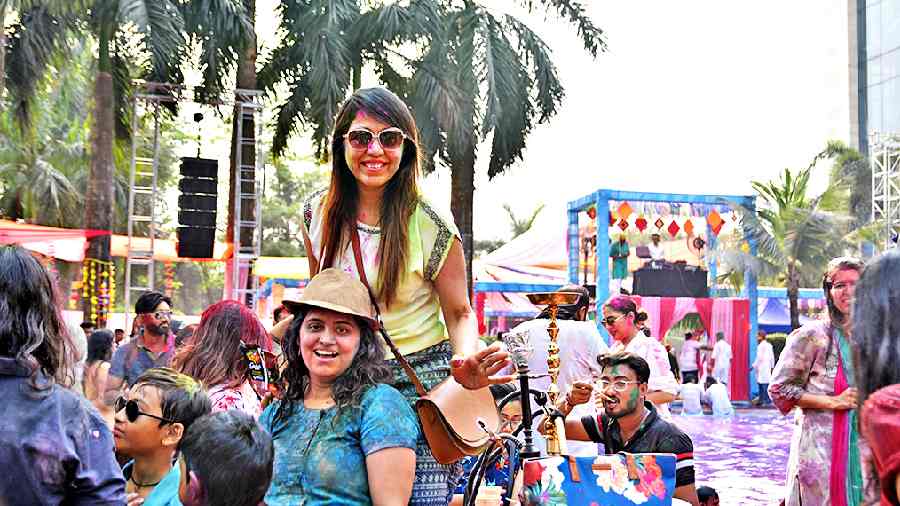 Shilpi Goel spottedhaving fun at the bash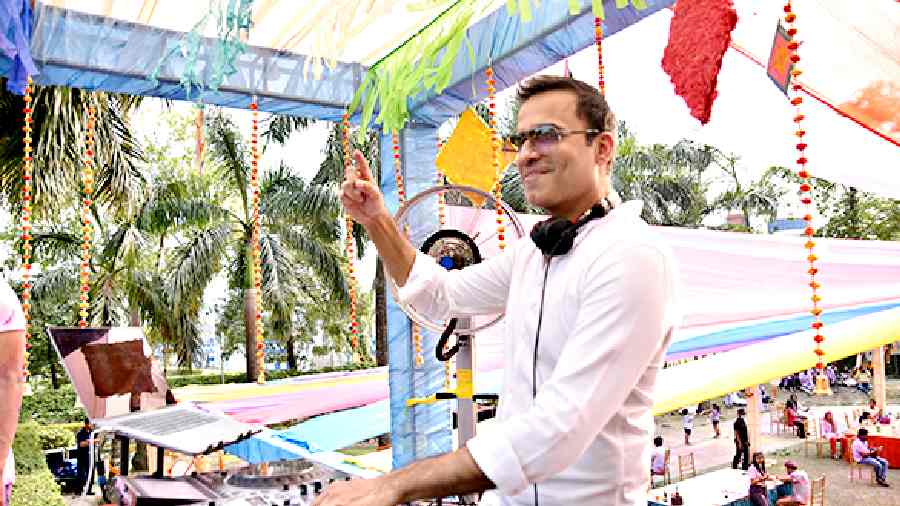 DJ Vicky Metharamani was in charge of the console for the day. "Since it was Holi, the music mood was a mix of old-school and new-age. It was obviously absolutely Bollywood where I did fun songs like Rang barse (remix), Balam pichkari to the new tracks like Tere pyar mein and Maan meri jaan. I also played a lot of new remixes of some old songs. A playlist for this was compiled by me especially for the Hyatt Holi event and what a bash this was. Looking forward to the next edition of 2024!" said DJ Vicky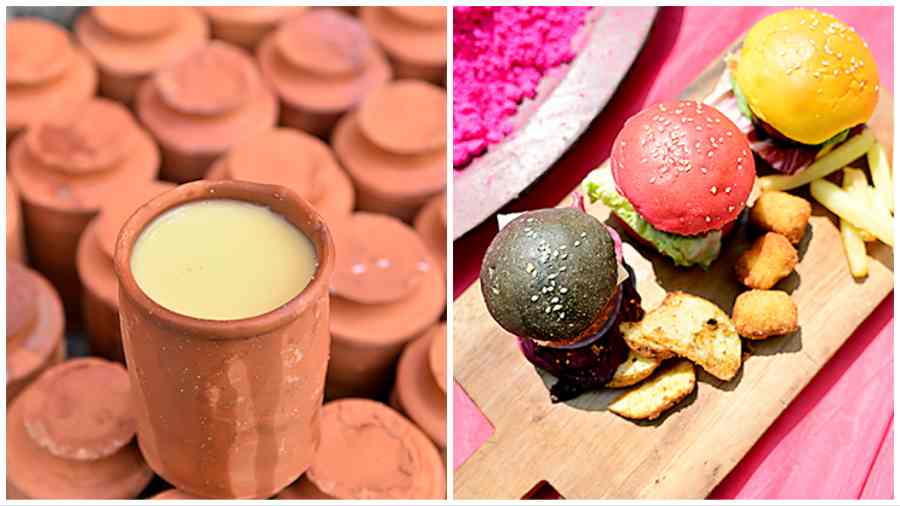 The food and beverage spread at the Holi party was delicious and comprehensive with a variety of items available. We spotted these cute and colourful sliders, perfect for a quick bite. Thandais were available in a range of flavours as well including kesar pista and paan vanilla.