It is nigh impossible to define the amorphous, paradoxical nature of the city of Kolkata; it is, at once, fragmented and whole, dying and alive, welcoming and isolating, vast and small. Many have tried to encapsulate the city in their writing; only a few have understood the magnitude of the task. Among the latter is Kunal Basu – author, storyteller, Oxford professor and Kolkatan. And it was his approach to writing about his hometown that formed the crux of the engaging discussion, Kolkata Kalkatta Calcutta, at the second event of the Glenburn Culture Club, hosted at the beautiful dining room of the Glenburn Penthouse.
In conversation with Basu were two people whose intimate knowledge of Kolkata are rivaled by few — veteran journalist and the face of NDTV in Kolkata for 28 years, Monideepa Banerjie, and author and editor, Anjum Katyal, whom the owner of Glenburn Hospitality, Husna-Tara Prakash, credited with having been instrumental in creating the idea of the Glenburn Culture Club.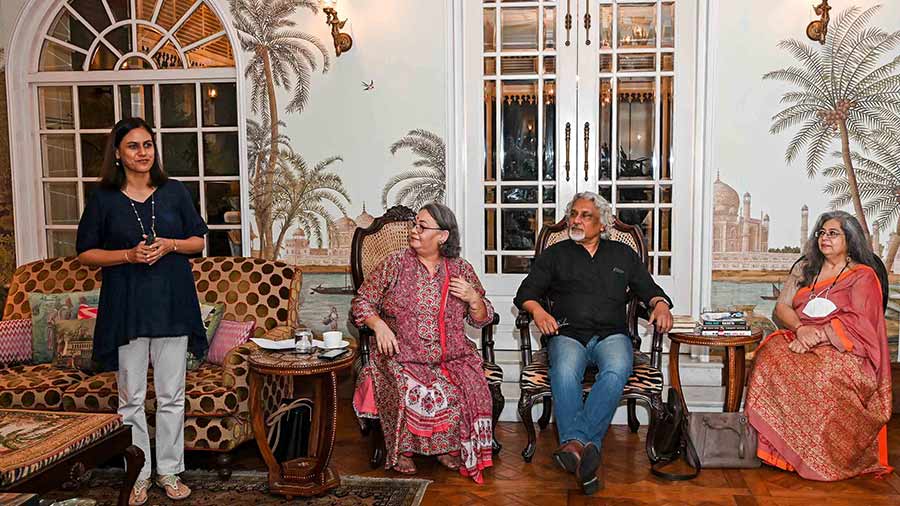 Husna-Tara Prakash introduces journalist Monideepa Banerjie and authors Kunal Basu and Anjum Katyal to the audience
Three of Basu's novels that are based in Kolkata – Kalkatta, Sarojini's Mother and In An Ideal World – deviate, in their contemporaneity, from the historical nature of his earlier works. In this regard, Katyal recalled Basu once telling her that people, in the past, often used to ask him why he never wrote about the city. "I am a thoroughbred Kolkatan," said Basu. "This made it very hard to write fiction about Kolkata. The truth is: being a complete insider has its difficulties. If you know something as intimately as I know this city, then there is nothing to discover – a huge risk for a fiction writer. So I had to find a story that would make this intensely familiar city of mine an unfamiliar entity."
'Kalkatta', 'Sarojini's Mother' and 'In An Ideal World'
How did he achieve this? "The stories of Kolkata are out in the streets," he replied. "I found mine – a story of a Kalkatta that I don't know – in the stories of Kolkata's male sex workers." Basu then spent the next two-and-a-half years pursuing members of this invisible section of the city's population and listening to their stories of identity and isolation – an endeavour that led to Kalkatta, a story of belonging and marginalisation, which has at its heart a male sex worker, Jamshed Alam, and his fraught relationship with the city.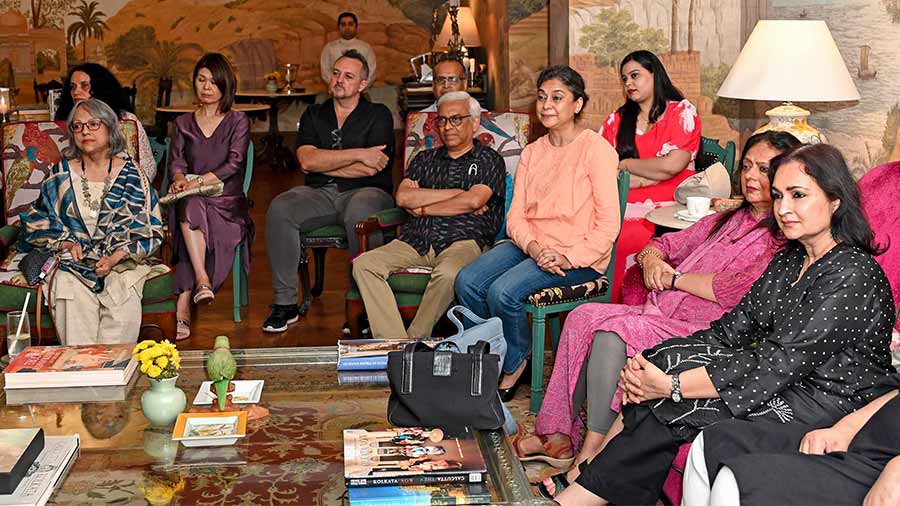 The audience, which included several eminent personalities, listens to Kunal Basu, Monideepa Banerjie and Anjum Katyal speak
The conversation turned to the spaces of the city, how they are occupied, who has access to them, the insights they offer, and how they can be brought into literary imaginations. "There are many spaces in Kolkata that I am yet to explore," said Banerjie. "This is often difficult to do if one is not a journalist, but at other times, perhaps the anonymity of just being another citizen is an advantage. For instance, during the anti-CAA agitation, I was present frequently in a part of town that played a central part in the protest movement, and I discovered so many interesting things, such as the fashion in hijabs and burkhas!"
Ideas of lineage, roots and transformation also coalesce in Sarojini's Mother — in which the eponymous character comes to Kolkata in search of her birth mother, only to find two women from vastly different backgrounds vying for that claim — and In An Ideal World, where the comfortable bubble of a liberal existence is burst for a South Kolkata couple when their son, now a raging nationalist, is suspected of being involved in the abduction of a young Muslim boy in his university town. 
In both works, Basu addresses complex questions of fractured identities, familial ties and the blurry lines between truth and lies, all of which are intricately woven into the fabric of Kolkata — colonial and contemporary. "Not only does Kolkata have linguistic diversity – 57 per cent of the city's population is, in fact, not Bengali – but it also has religious and ethnic pluralism," said Basu. "It has had political clashes, but is known for its inclusive nature."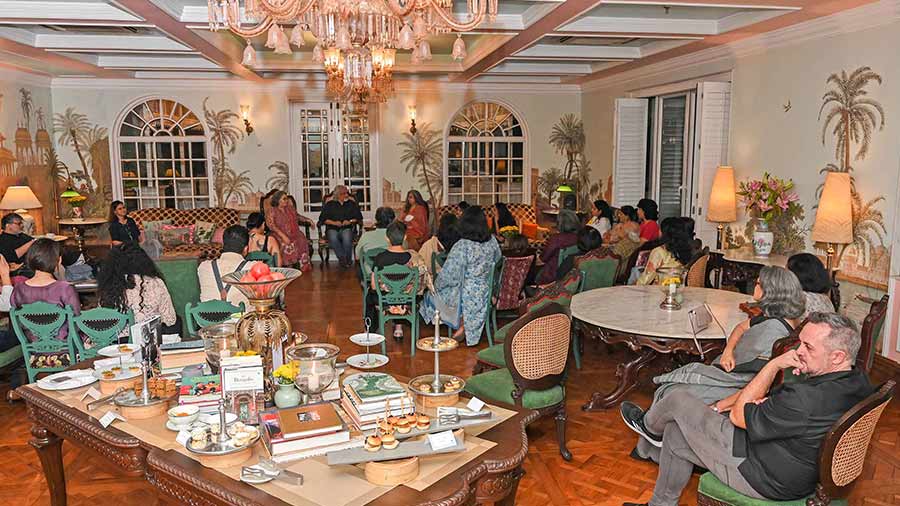 A view of the stately dining room at the Glenburn Penthouse, where high tea was served ahead of the Glenburn Culture Club event
'When did we stop talking to one another?'
So what has gone wrong in present times? "We have started distrusting our fellow citizens," replied the author, who also read excerpts from his works. "The central question I wanted to explore was: when did we stop talking to one another? Ultimately, it is not confrontation that will lead to a resolution; confrontations will only lead to a further partition – the sort of partition we do not want our beloved city, or our country, to experience. It is through stories that I can present these arguments."
"It is possible to counteract hate with the arts," said Basu, as the session drew to a close. "The culture of Bengal – the Bengal of Nazrul, Rabindranath and Rammohan Roy – is about bringing people together." With the Glenburn Culture Club embodying this spirit of fostering conversations, especially in an intimate setting, the session witnessed an animated discussion among the panelists and their audience — one that ensured that everyone, no matter their beliefs, left with a smile on their face.