Four years ago, we were planning a short trip with our friends and all of us collectively agreed that while on the trip, we will not discuss Indian politics. Most of us, who were travelling together, knew each other for more than 40 years and yet we had to take this call. I had forgotten about that agreement but reading Kunal Basu's In An Ideal World reminded me of it. This is what the author writes about. 'There are forces setting friend against friend. We are becoming unrecognizable to each other'. Perhaps we were too afraid to go on a short trip with friends who could have turned into strangers, arguing with each other, given the divergent views we held about the current state of affairs in India.
This is what we are going through now. We cannot discuss politics unhesitatingly, lest it leads to acrimony. There is no space for tolerance of plurality. The author deftly and evocatively holds a mirror to the nation. What he makes us see is deeply disconcerting. All of us know how deep the tentacles of right-wing politics have taken root in India. The book takes a novel perspective of how it impacts an individual family. It is through the eyes of a set of parents that we see the plot unfolding.
Kunal Basu writes on a very broad, murky social canvas of contemporary India. The drama unfolds around the plight of an upper middle-class family, who consider themselves liberal, and their conflict in understanding the motivations of their only child, an upright, socially conscious 21-year-old university student, Vivek. How did he become a right-wing ideologue's foot soldier?
The plot is set against the alleged abduction of a Muslim student from a university campus and how the 'Nationalist' students' leaders are dominating the misinformed narrative about the student and his sympathisers. The key emotional lynchpin is the parents' quest to understand whether their son is involved and if he is, how much.
The best parts of the book are where the parents are trying to look for answers regarding how their son could have become a religious fundamentalist. The sense of despair which engulfs them when they realise that their own left-leaning ideology is an antithesis of what their son believes, is poignantly described. They embark on a quest to understand how he has been 'brainwashed' by the mysterious leader Dadhichi, who shapes the hardcore right-wing ideology of the 'Nationalist' students' group.
How do young people become fundamentalists?
The core conflict of the book lies in the question – how do young people become fundamentalists? There are no easy answers to this very complex question and assumptions can only be broad generalisations.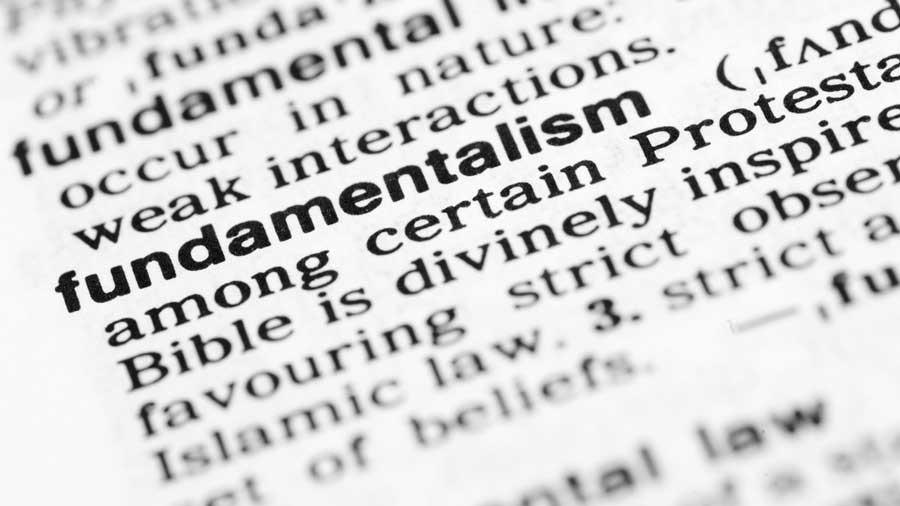 The core conflict of the book lies in the question – how do young people become fundamentalists?
iStock
My own thoughts resonate with what the author has spoken about in a recent interview. Many liberal parents do not believe in foisting their own ideology on their children. They open the doors of their minds and hope the children will adopt some universal truths and become socially conscious, tolerant individuals. Maybe this is not enough.
The minds of young people can be polluted through warped logic, if forcefully presented to them. There are some universal emotions in all of us. One of them is that we all are in search of a collective identity, which mostly takes shape around adolescence and young adulthood. We all want to belong to a larger group, with whom we can identify.
This is how the deep state operates
Youth is an impressionable phase, where emotions dominate. If this quest for identity is polluted by the lie that our way of life is threatened by disparate forces, the nascent identity is gelled with anger and hatred for those whom we see as threats. This is how the deep state operates and this is what has happened through centuries. This is now happening in our country in a systematic and planned manner.
Kunal Basu's book draws attention to the process and the implications of this change. As a nation we are being polarised, and the righteous indignation of the majority is polluting our thoughts and affecting how we live, think, eat and socialise.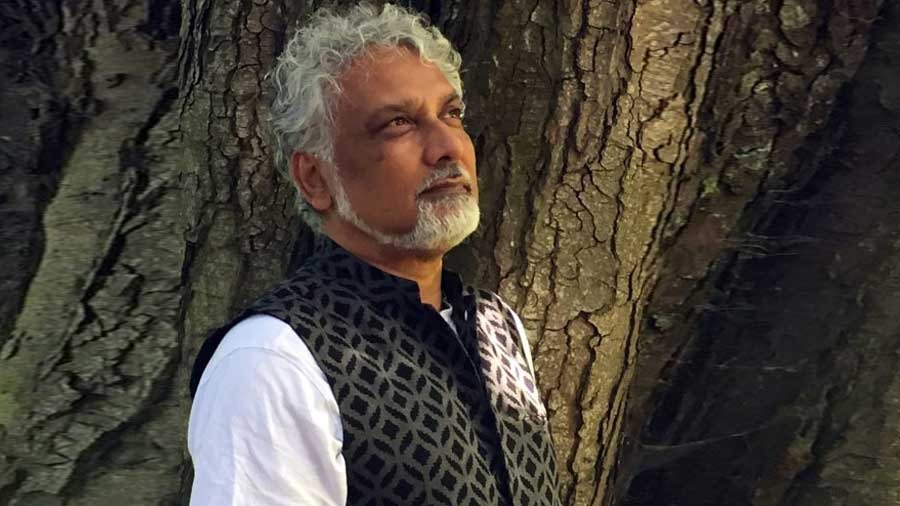 Kunal Basu writes on a very broad, murky social canvas of contemporary India
kunalbasu.com
In An Ideal Land is an engrossing book. I was becoming impatient to find out how it ends. It is also a discomforting read but maybe we need that. The author has very gently unpeeled the reality of our country. He is not a left wing, chest-thumping ideologue who is berating the state of affairs, but he has neatly painted a dystopian picture.
The battle for our minds has started
However, there are green shoots of hope in the dystopian state. In the book, he includes voices of powerful resistance which showers hope and indicates that all is not lost. The battle for our minds has started. The majority opinion is not the truth, which the author points out, but is being foisted on us. The protagonists of the book look towards an uncertain and difficult future in the end, and nothing can be truer for our country too.
This is a book which was waiting to be written. It is an important piece of fiction which fleshes out the dilemmas facing our great country. Do not miss it.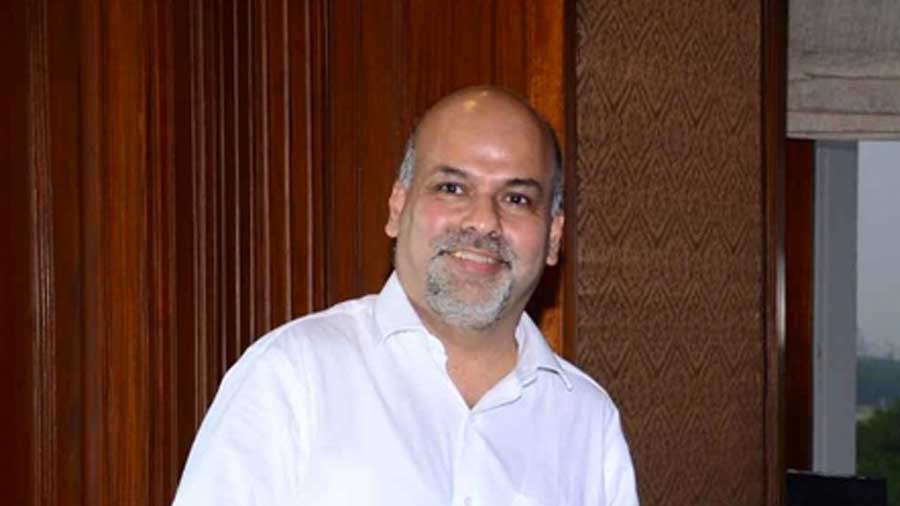 Dr Jai Ranjan Ram
As a psychiatrist with special interest in children and young people, Dr Jai Ranjan Ram feels blessed that he has, in his own very small way, enabled some troubled minds to gain freedom and blossom. He has co-founded Mental Health Foundation, Kolkata, which focuses on providing treatment for children, young people and adults with mental health problems in a multi-disciplinary setting.