The Kolkata Sports Quiz Festival 2022 organised by Gyaanspace Knowledge Consultants, in association with The Telegraph, which took place at ICCR on September 24 and 25 , saw six offline quizzes being conducted with overwhelming participation from quizzers and sports fanatics from across the country. The tension and the anticipation during the quizzes flavoured the final couple of days, which was preceded by a chain of online quizzes, which began on August 27. Glimpses.
Team KSQF. "I couldn't be more delighted with how the festival has come together. The passion and turnout was great and encouraging," said Titash Banerjea, co-founder, Gyaanspace.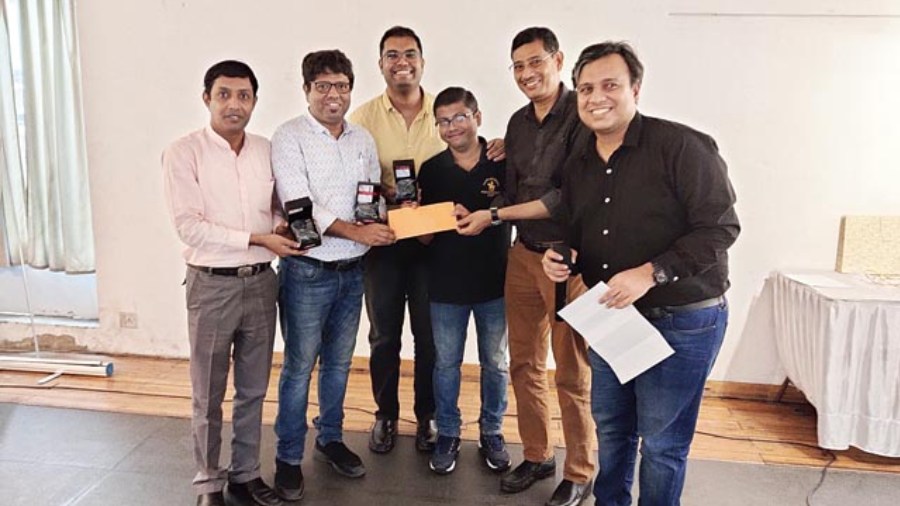 The winners of the India in Sports Quiz. "It was wonderful winning the India in Sports quiz. Two fine sports quizzers themselves, Somnath Chanda and Ashoke Sanyal conducted a thoroughly enjoyable quiz. The City of Joy, historically known for its constant support towards the growth of Indian sports, has finally got a dedicated sports-themed quiz festival, thanks to team Gyaanspace," said Samanway Banerjee (third from left).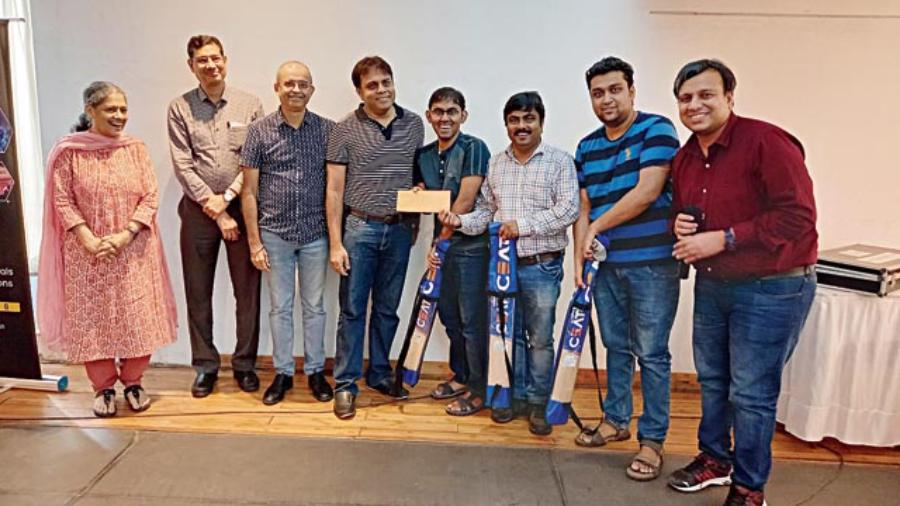 The winners of the Sports Quiz. "KSQF has been one of those splendidly-organised fests, with the happy coexistence of actual sports, guest sessions and quizzing. It also felt nice on a personal front to end the fest on a winning note in the Open Sports Quiz. I hope this fest only gets bigger and better in years to come," said Sumantrasarathi Dutta (fourth from right).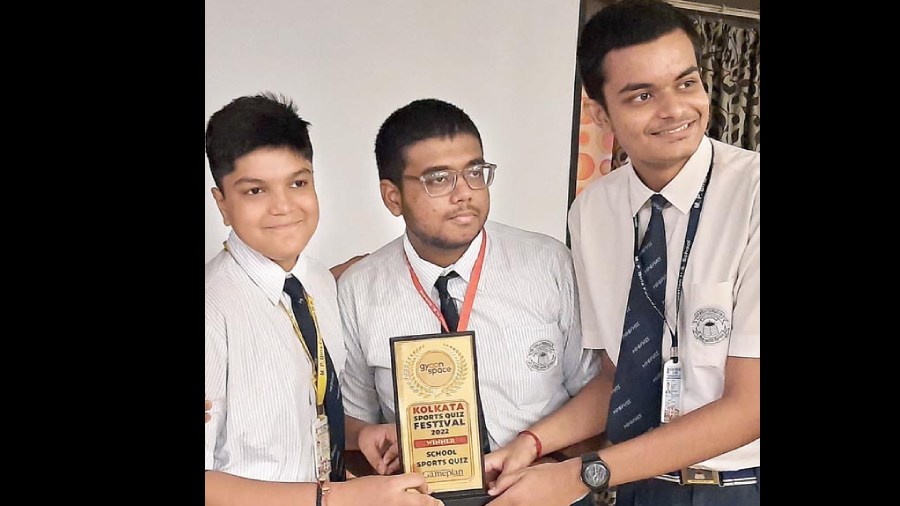 MP Birla Foundation Higher Secondary School won the School Sports Quiz. "KSQF has given us an opportunity to showcase our talent and we hoping to stay connected with the KSQF in the years to come," they smiled.
Pictures: Rashbehari Das and KSQF Team