Women Empowerment
City NGOs come together to observe West Bengal Chapter of One Billion Rising on Feb 14
Nine NGOs celebrate the day through cultural activities
By
Subhadrika Sen
| Published 14.02.23, 07:45 PM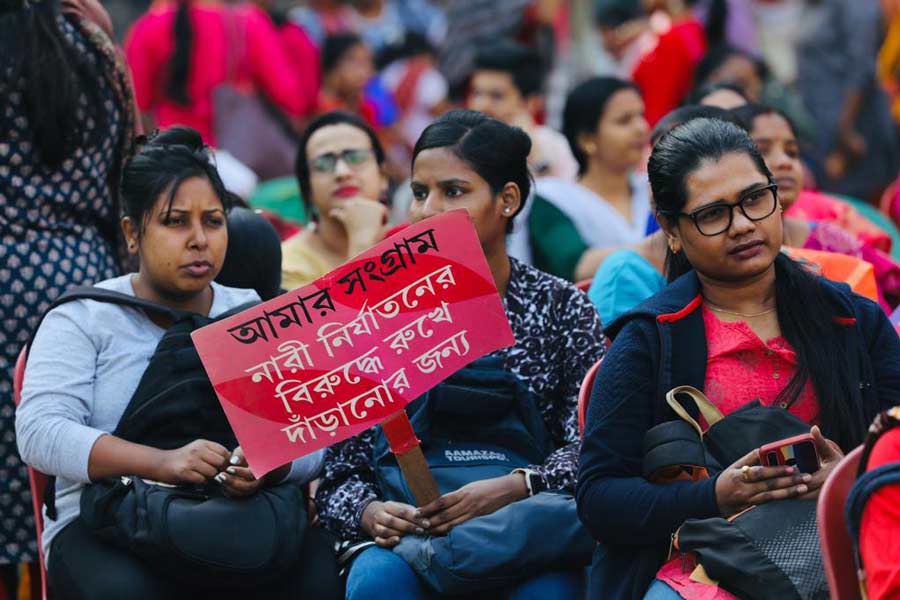 Several city-based non-governmental organisations working towards the empowerment of women and children came together to observe the West Bengal chapter of One Billion Rising on February 14 at Bangur Park, Lake Gardens. The campaign was initiated by feminist playwright Eve Ensler globally 25 years ago. However, it is being observed in West Bengal for the last 10 years to spread awareness and stand against violence against women. The theme for 2023 is freedom
All photos by Arijit Sen / My Kolkata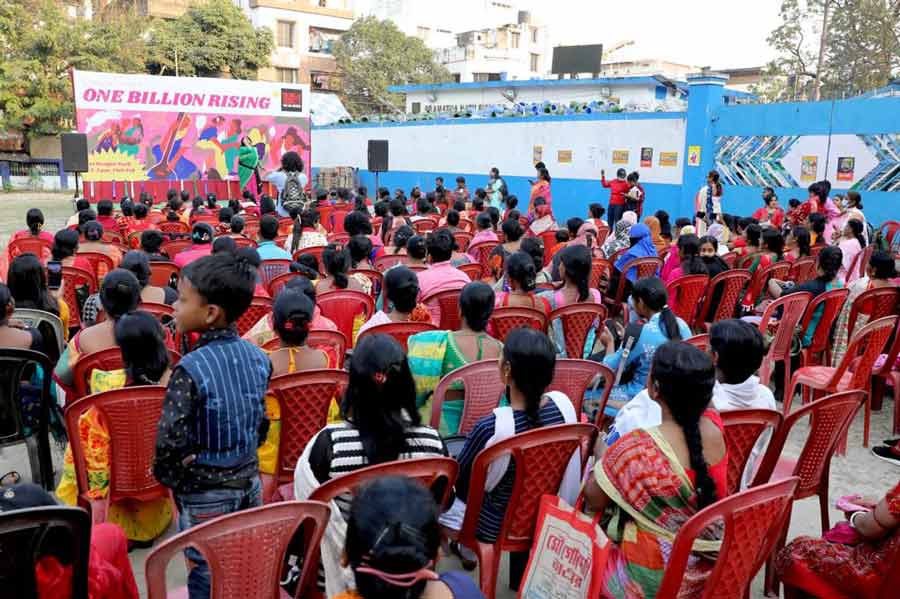 NGOs like Swayam, Azad Foundation, Agamee, Ankur Kala, Parichiti, Talash, Udayani Social Action Forum, Institute of Social Work and Lake Gardens Women and Children Development Centre put up various cultural programmes and activities for the day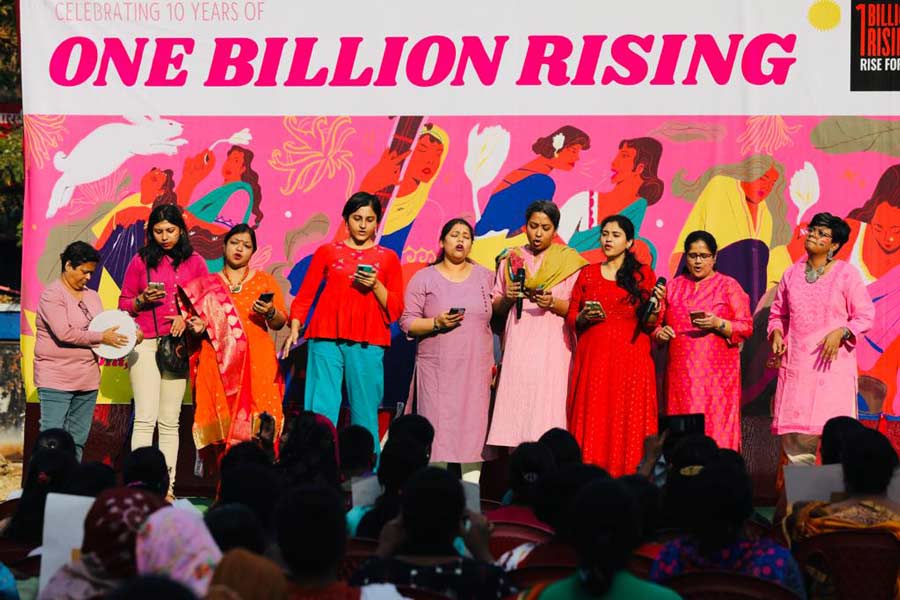 The ladies from Swayam put up a bilingual musical performance including songs like 'Woh Toh Naya Zamana Layegi' and Tagore's 'Sankocher Bihwalata Nijero Opoman'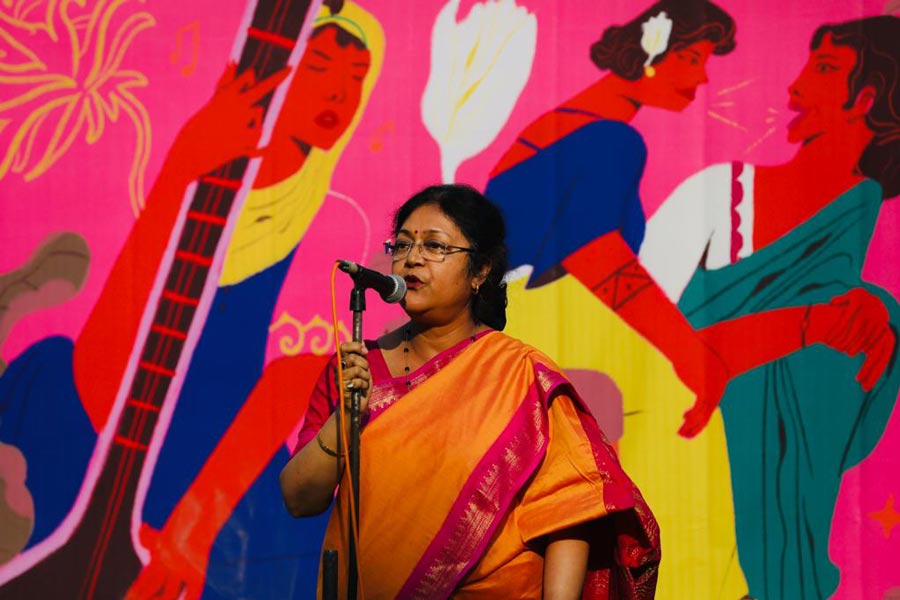 Sarbari Nag who is associated with the Lake Gardens Women and Children Development Centre for 30 years recited Krishna by Sabyasachi Deb. ''The poem is an episode from the Mahabharat when Draupadi was lost in the game of dice.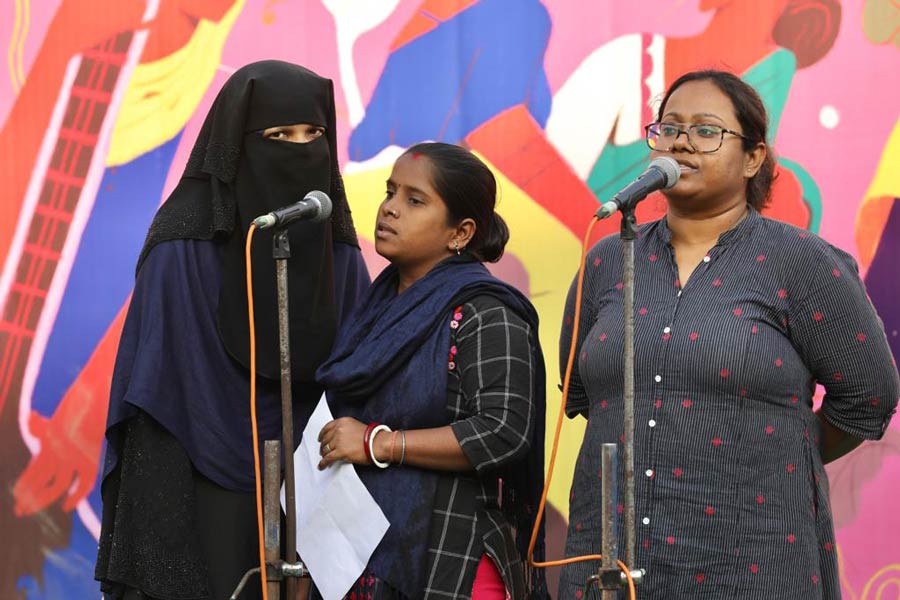 A music performance was put up by the ladies from Azad Foundation. Ismat Alia said, "This programme is very important for me. When I was associated with the foundation six to seven months ago, I too came from a disturbed background. Today, I am learning how to drive a four-wheeler and hope to take care of myself and my child in the near future.''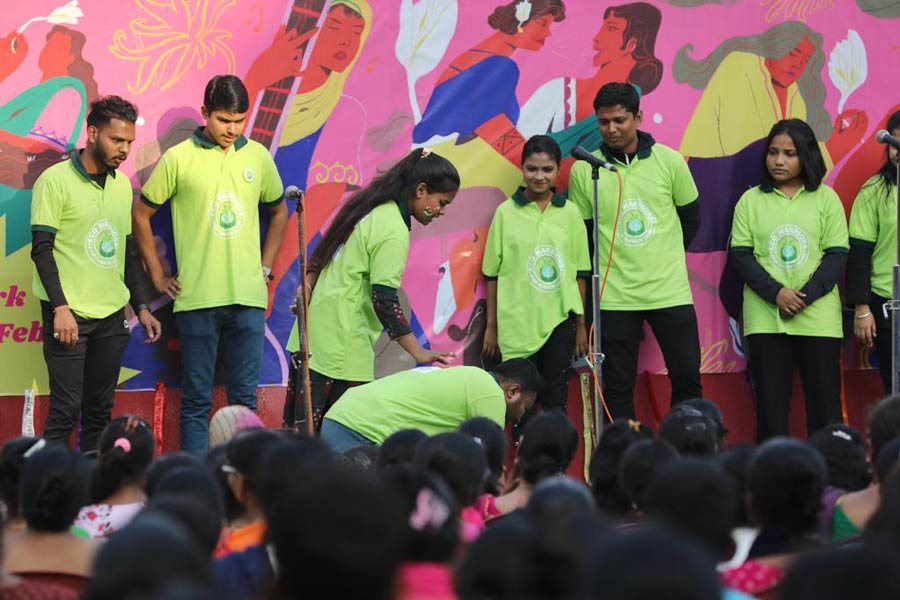 Eighteen-year-old Radheyshyam Tripathi and his friends from the West Bengal Youth Network participated in a street play which made the audience aware of environmental concerns. "Today, we presented an awareness campaign through a play on single use plastic," said Tripathi.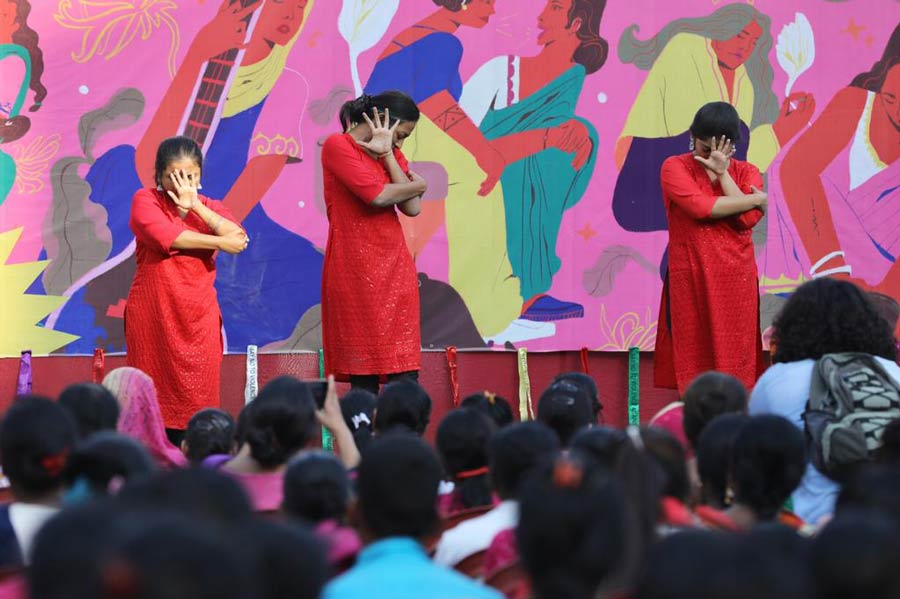 Debashree Bose Mukherjee along with her colleagues from Swayam put up a dance performance based on a poem by Kamla Bhasin. She mentioned, "I have been associated with Swayam for the past four years. The theme for our performance was violence against women and how many prejudices they have to face since childhood."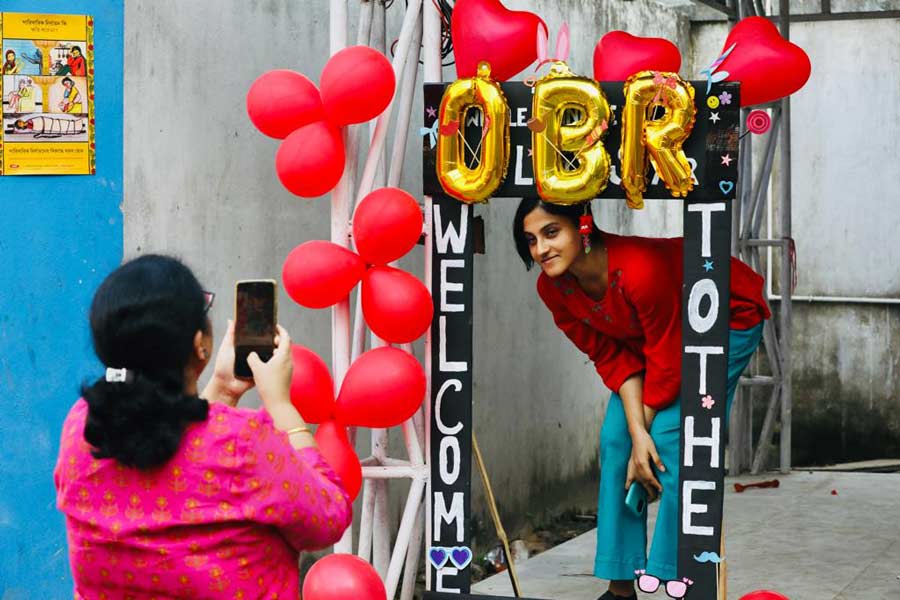 Apart from the cultural performances, a selfie booth was installed where visitors happily posed for photos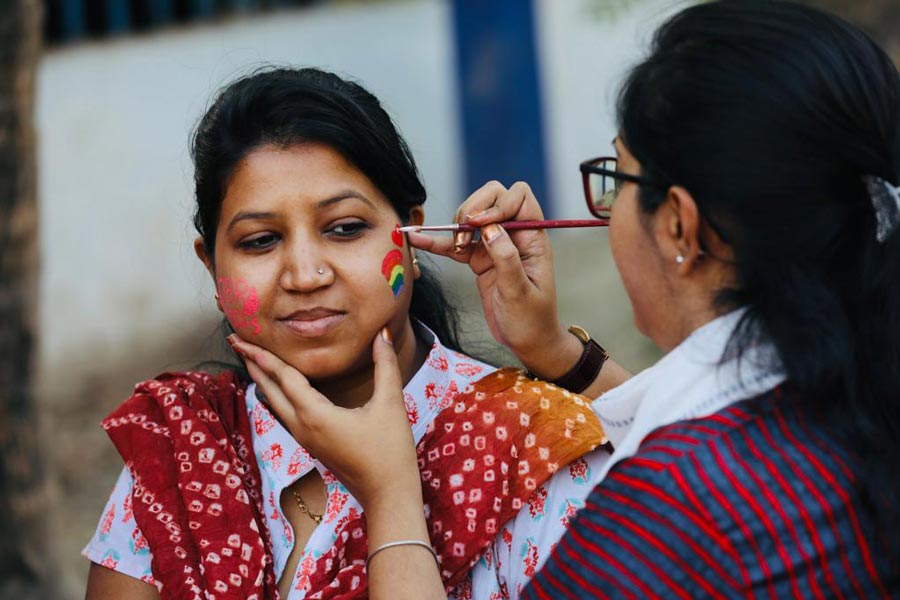 A body painting booth was set up where visitors can paint slogans or symbols related to the theme on their face or hands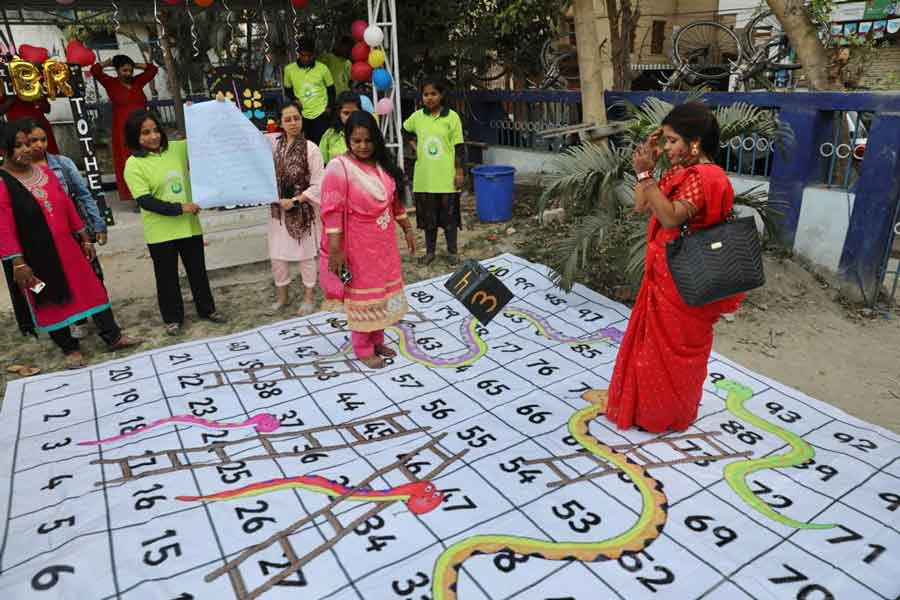 Various games were set up around the park which attracted a lot of visitors