After almost two years in the relative wilderness of virtual discussions, literary festivals are back in person, with the eighth edition of the Kolkata Literature Festival (KLF) getting underway this weekend.
As always, the festival will celebrate art in all its forms, with creative minds from diverse walks of life coming together to explore literature, cinema, mythology, history, current affairs and politics.
When and where?
Scheduled for March 11 and 12, KLF, organised in association with the ongoing 45th International Kolkata Book Fair, will be hosted at the SBI Auditorium on the Book Fair's premises in Salt Lake's Central Park.
To reach out the maximum number of people, all in-person sessions at KLF will be streamed on the KLF Facebook page and YouTube channel in addition to the Kolkata Book Fair website.
Who will be there?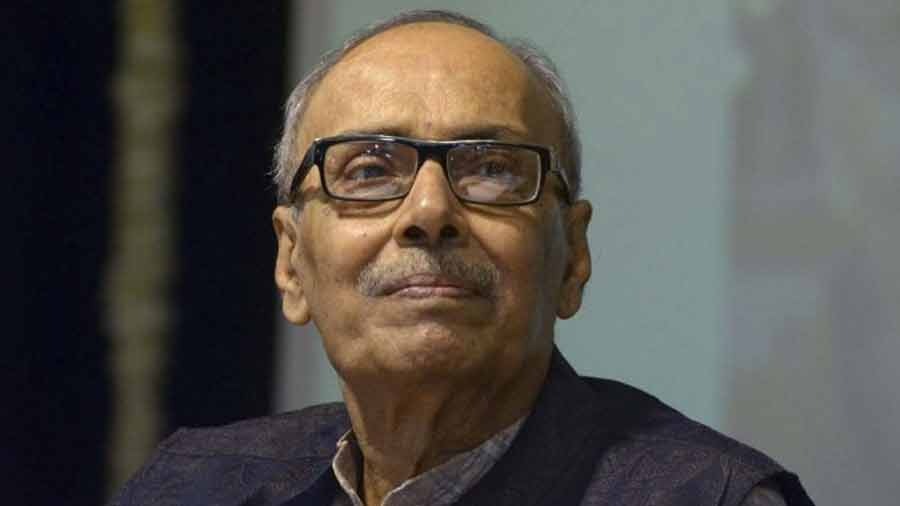 Shirshendu Mukhopadhyay will inaugurate this year's literary festival
TT archives
This year's KLF will be inaugurated by eminent Bengali writer, Shirshendu Mukhopadhyay, on March 11. Sessions over the two days will include an inaugural address by filmmaker-economist Suman Ghosh, a keynote address on thoughts, language and books by scholar Gayatri Chakravorty Spivak, and the annual Jit Paul Memorial Lecture by historian-author Rudrangshu Mukherjee.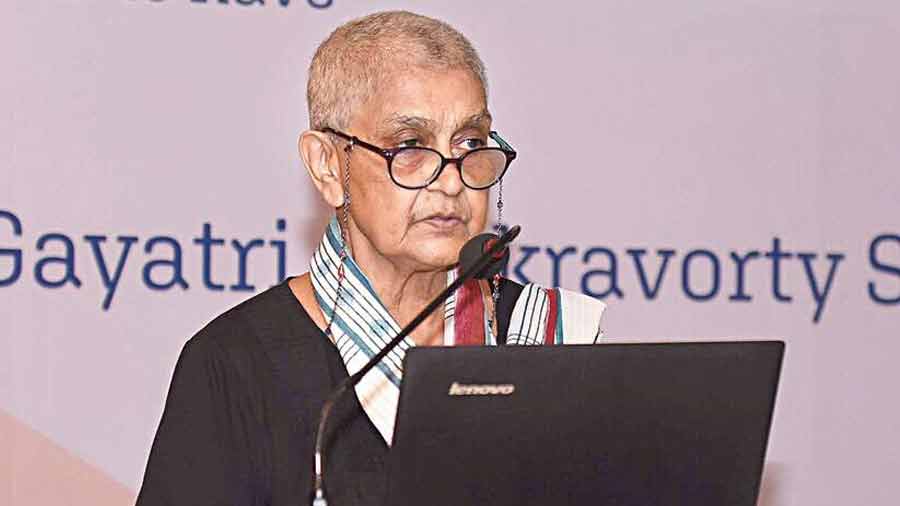 Gayatri Chakravorty Spivak will deliver this year's keynote address on thoughts, language and books
TT archives
In keeping with the KLF tradition, the festival promises a special Bangla session — a discourse on Bengali literature with poet-lyricist Srijato and bestselling authors Pracheta Gupta, Himadri Kishore Dasgupta and Debarati Mukhopadhyay.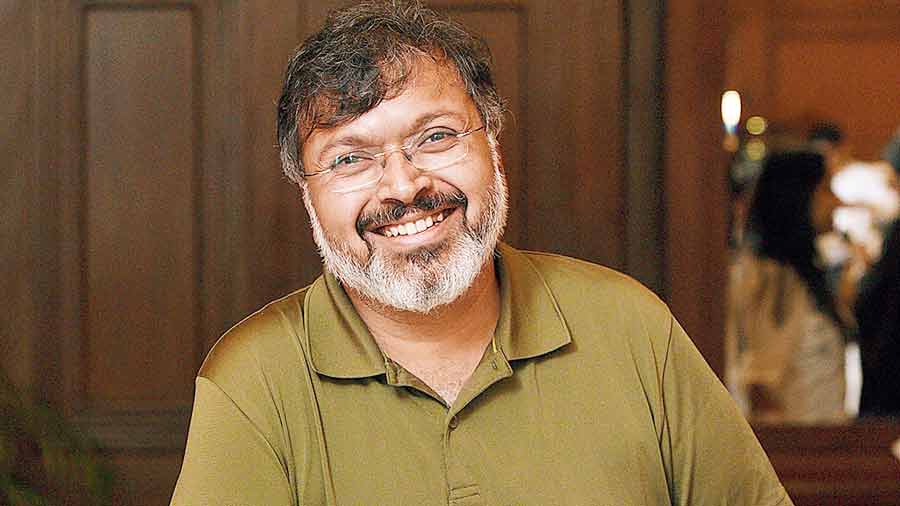 Devdutt Pattanaik will decode myth and mudras in conversation with Shinjini Kulkarni
TT archives
In another compelling session, author-mythologist Devdutt Pattanaik will deliberate on how myth and mudras mingle in modern times with dancer Shinjini Kulkarni. Some of the best educators and children's writers from across India will debate the impact of the pandemic on reading and schooling.
Sumantra Bose, Jayanta Sengupta, Shuvaprasanna, R. Siva Kumar, Nirbed Ray and Sasthipada Chattopadhyay are among the other renowned speakers and thought leaders expected to grace the festival.
What's special this year?
From commemorating 150 years of Sri Aurobindo and Abanindranath Tagore to taking a deep dive into the state of India in its 75th year of Independence, KLF 2022 is set to be an edition to remember.
The inaugural session on March 11 will see Mamata Shankar, Suman Ghosh and on-screen Feluda, Sabyasachi Chakrabarty, celebrate the genius of Satyajit Ray on the occasion of his birth centenary.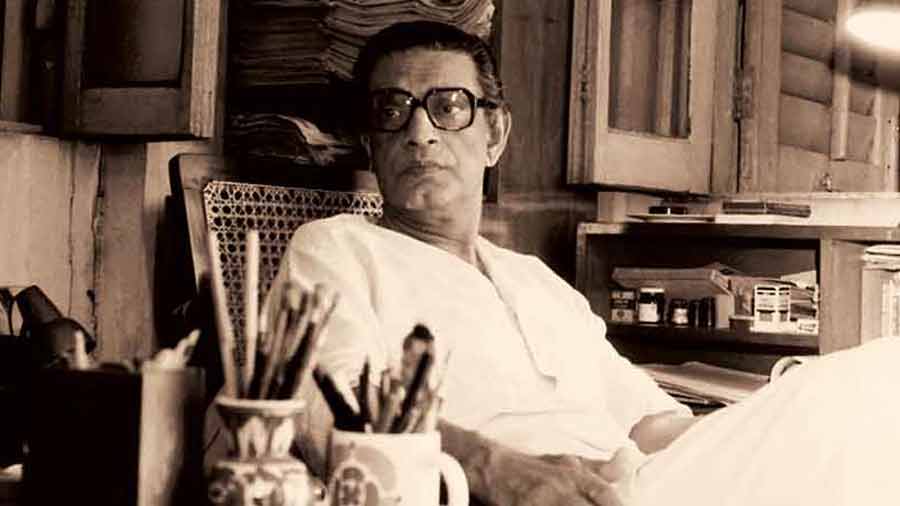 There will be a special session at KLF to mark the birth centenary of Satyajit Ray
TT archives
A brief look at KLF's history
For almost a decade, KLF has been in the vanguard of Kolkata's literary and cultural heritage. In 2019, over 65 writers, both established and new, from nine countries, including India, were a part of the literary festival. A year later — the last before the lockdown — distinguished personalities like Shashi Tharoor spoke at KLF. The late Soumitra Chatterjee delivered a memorable keynote address.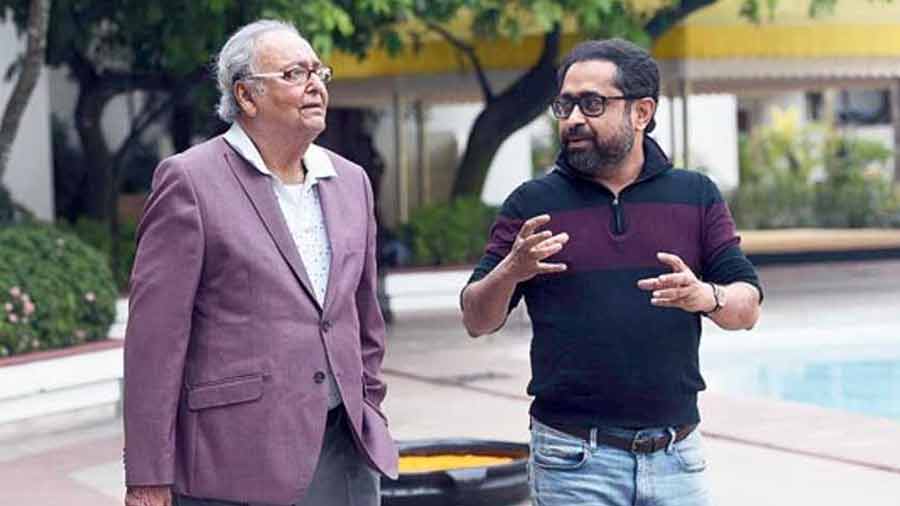 The inaugural address will be given by Suman Ghosh, seen here with Soumitra Chatterjee, who gave the keynote address in 2020
TT archives
Ahead of the upcoming edition of KLF, Sudhangshu Sekhar Dey, president, Publishers and Booksellers Guild, said: "It is our privilege to invite everyone to the eighth edition of the Kolkata Literature Festival, which will be held on March 11 and 12, 2022, on the Book Fair premises. We all missed coming to the Book Fair and Kolkata Literature Festival in 2021. But now we are back, and we are looking forward to two full days of engaging discussions on literature, art, cinema and more at the Kolkata Literature Festival."
Tridib Kumar Chatterjee, honorary general secretary, Publishers and Booksellers Guild, expressed his delight at the return of the Kolkata Literature Festival. "It is a great joy to be back at the Book Fair and to organise the Kolkata Literature Festival. For those who cannot come to the Central Park mela grounds in Salt Lake in person, we have made all arrangements for the festival to be streamed live across multiple platforms. I look forward to meeting literature enthusiasts both in person and online."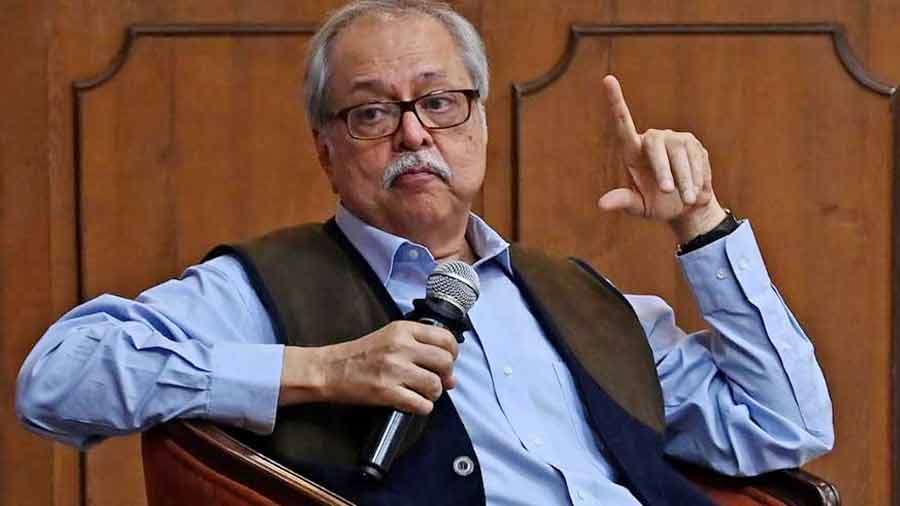 The annual Jit Paul Memorial Lecture will be delivered by Rudrangshu Mukherjee
TT archives
Sujata Sen, director, Kolkata Literature Festival, observed: "The forced isolation and uncertainty of the pandemic made many of us turn to books and the arts for solace. It gives me immense happiness to be back at the Book Fair grounds in person to celebrate books and culture with everyone. We have a very interesting line-up of sessions over two days, with eminent speakers and bestselling writers. Do come and participate with your friends and family, and those who are far away, do tune in virtually."
Raju Barman, joint secretary, Publishers and Booksellers Guild, also offered his take on the return of KLF: "Every year, booklovers eagerly wait for the Kolkata Literature Festival to meet their favourite writers and listen to some brilliant speakers. This year, too, they can look forward to two days of thought-provoking sessions and a celebration of literature, art, music and much more."