Both the Kolkata Knight Riders (KKR) and the Delhi Capitals (DC) have had a topsy-turvy season in the IPL so far. Their mid-table positions ahead of their second meeting of the season on Thursday is testament to their mercurial performances this year, featuring splendid highs as well as crushing lows. While we are yet to enter the stage of the tournament where matches like these can be billed as an effective four-pointer (teams are awarded two points for a victory), there is little doubt that KKR-DC's latest contest is a must-not-lose game for both teams.
When the two teams went toe-to-toe on April 10 at the Brabourne Stadium, it was Delhi who dictated the tempo of the game. Batting first, DC put on a mammoth 215 on the board, thanks to an effervescent opening stand of 93. In reply, KKR never got out of second gear, with Kuldeep Yadav's spin rattling the Knights middle and lower order. 
Before KKR look to change the script against DC, My Kolkata identifies the key battles that will separate the winners from the losers.
Pat Cummins versus David Warner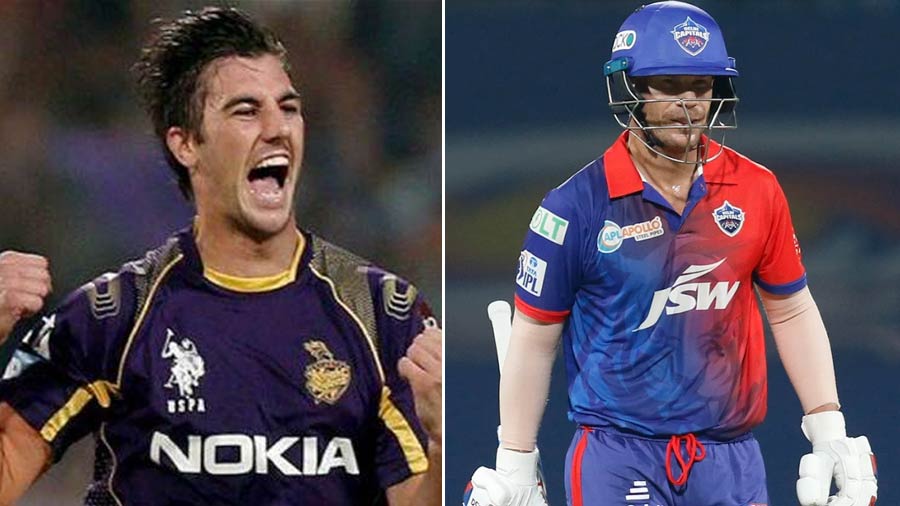 David Warner has played Pat Cummins well in the IPL
BCCI
After a late arrival to IPL 2022, David Warner is back in familiar territory, milking runs with consummate ease irrespective of the opposition. His partnership with Prithvi Shaw at the top has been pivotal for DC, something KKR will look to upend on Thursday, with Pat Cummins leading the charge. Apart from his onslaught against the Mumbai Indians (MI) with the bat, Cummins has not been at his usual levels of excellence. The last time these two teams met, Warner negotiated Cummins comfortably. History shows that Cummins is yet to dismiss Warner in IPL, having bowled a little more than four overs to his compatriot. Should that trend continue, DC might well seize the momentum of the match.
Shreyas Iyer versus Kuldeep Yadav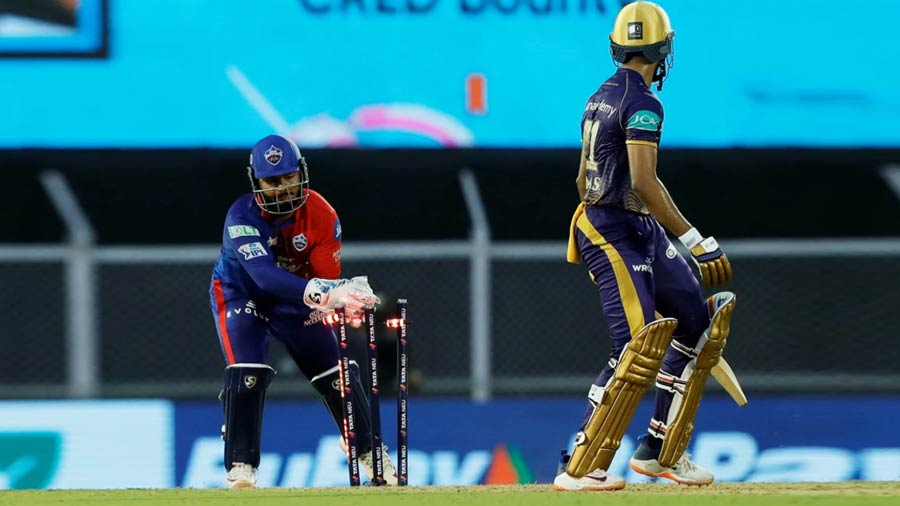 Iyer's stumping off Kuldeep Yadav was arguably the turning point when the two teams met earlier in April
BCCI
Kuldeep Yadav's dismissal of KKR skipper Shreyas Iyer was arguably the turning point of the last game between the two sides, swinging the momentum of the second innings firmly in DC's favour. But overall in the IPL, Iyer, KKR's top-scorer this season with 248 runs, has enjoyed facing Kuldeep, scoring 60 runs off 39 balls. With short boundaries at the Wankhede Stadium, Kuldeep, who has an impressive 13 wickets this season, will have minimal room for error, even though heavy dew is not something he should have to contend with. As always in the IPL, close contests are often determined in the middle overs, which is when both Iyer and Kuldeep would want to assert themselves on the game.
Rishabh Pant versus Sunil Narine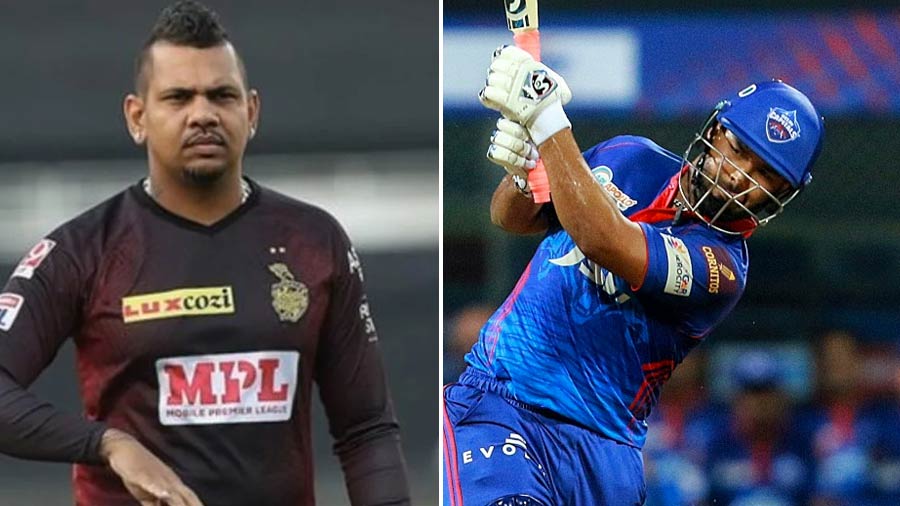 Sunil Narine has not troubled Rishabh Pant much in IPL encounters
BCCI
An off-spinner like Sunil Narine should technically not be easy to smash around for Rishabh Pant, who often picks up the bulk of his runs on the leg side. But hitting against Narine's spin is something that Pant has done rather well in his IPL career, considering that the West Indian is yet to dismiss him in almost five overs. Pant's cameo of 27 in double quick time was valuable in the KKR-DC match this season, when Andre Russell had finally sent the DC captain packing. This time around, expect Narine to eye the prized wicket of Pant, which could become even more crucial for KKR if DC are asked to chase a stiff target at a venue that has not been a chaser's paradise this season.