Indian Ocean is a band that needs little introduction. Often hailed as one of the pioneers of the fusion-rock genre in India, their music has touched the lives of people across ages. Known for their electrifying live performances, they were the perfect choice for the opening act of Tolly Fest 2023 – a week-long intra club competition of seventeen disciplines, with eight teams competing against each other in activities such as music, golf, tennis, swimming, chess, scrabble and more.
"This is the second edition of the Tolly Fest and it is like a mini-Olympics. These competitions are held over a period of eight days. Indian Ocean is one of the original Indian rock bands who play a combination of a number of genres of music. They also made the music for Masaan and they were absolutely brilliant. Rahul Ram is a personal friend and we are very fortunate to have him. I think it's a brilliant way to start the fest," said Brigadier Ganapathy, who took over as CEO of Tollygunge Club a few days after the show.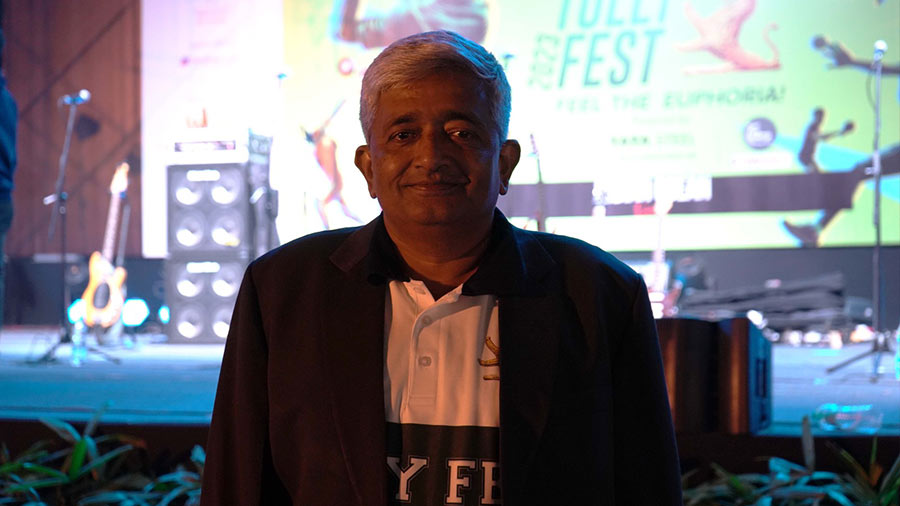 Brigadier Ganapathy, CEO of Tollygunge Club, at the event
Photos: Upama Dutta
With the club's main lawn filled to the brim, the performance started with the band playing Tandanu, an energetic and lively folk song. As they segued into the next song, which was Tu Kisi Rail Si, from the movie Masaan, they were met with excited claps and cheers from the audience, and many were found shaking a leg to the music.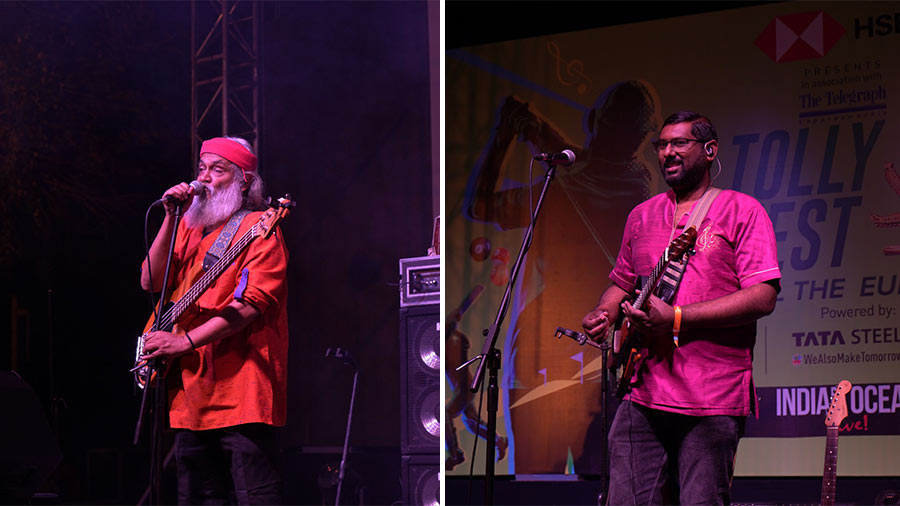 Rahul Ram and Nikhil Rao
"Indian Ocean is entering its 34th year and we will be playing a song from our new album," said Rahul Ram, the bass guitarist and one of the vocalists of the band, before playing The Cycle of Birth and Rebirth from their album The Spirit of Asia.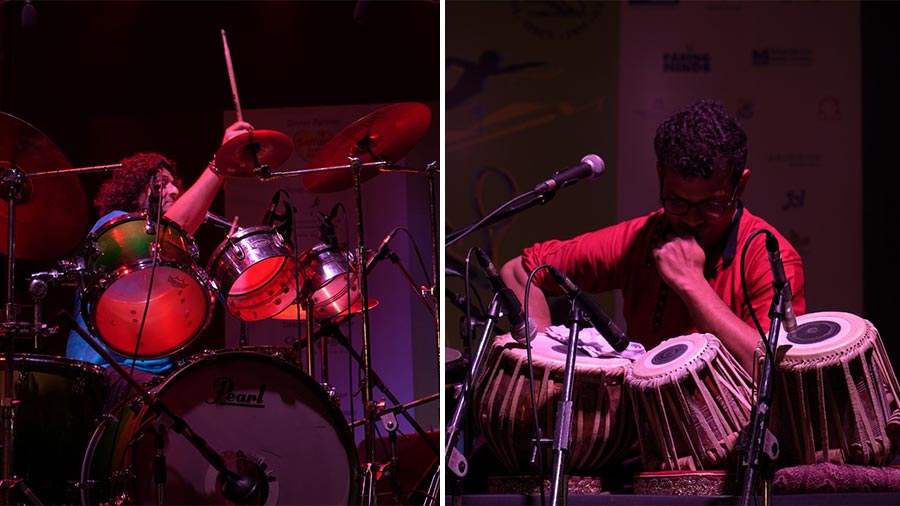 Amit Kilam and Tuheen Chakravorty
While the adults in the audience enjoyed the show, children weren't left out of the party either. Four-year-old Aryaveer requested for Leaving Home to be played and the band complied, while the adults crooned along. However, it was the band's cult hit Bandeh that drew the loudest cheers and had everyone move closer to the stage. At the end of the song the lawn resounded with the sound of applause, with requests for an encore.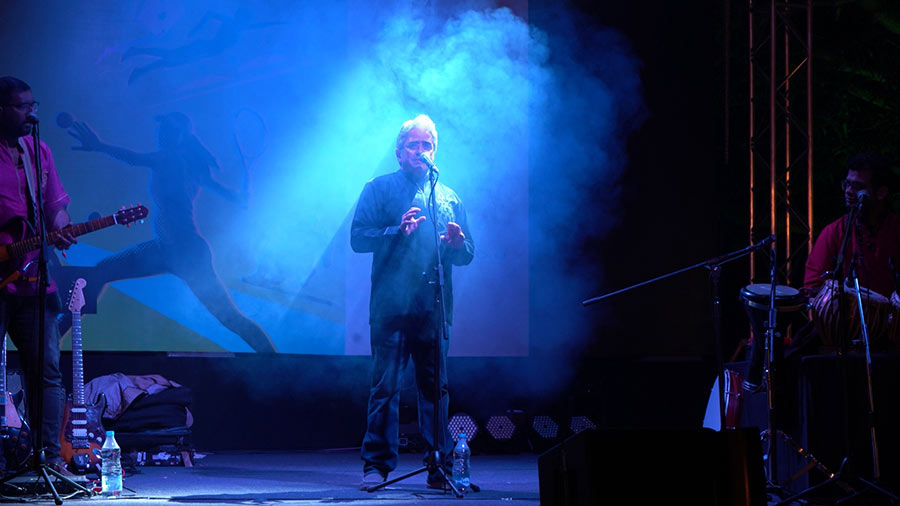 Vocalist Himanshu Joshi
Showcasing the element of spiritualism in their music, the band played Tu Hai, a song exploring the dilemma regarding the existence of God.
After playing Jhini Re Jhini, based on one of Kabir's dohas, the band played Kandisa, a song inspired by a Syrian-Christian Aramaic song, leaving the audience wanting more, and with memories to cherish for a lifetime.
"Performing here is like a positive feedback loop. The energy here is so high that while performing you start feeling like doing more. We loved performing here!" signed off Ram.
Members Speak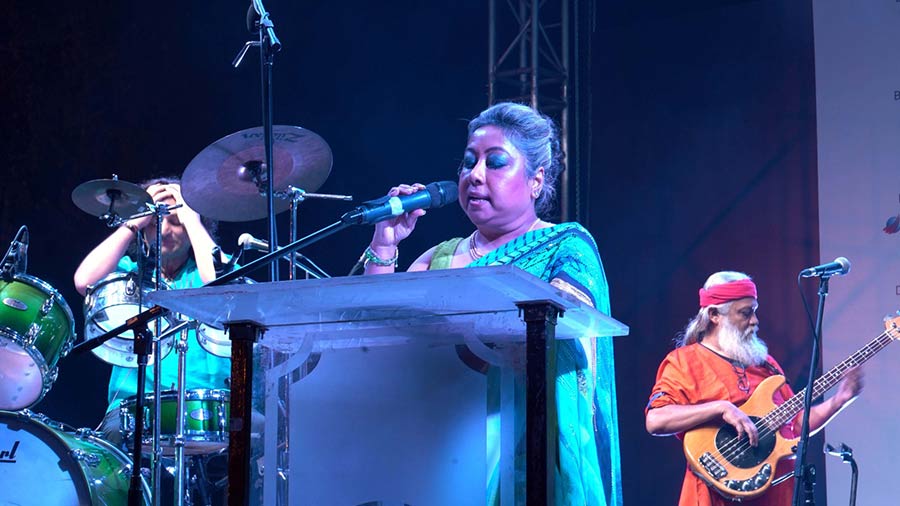 Malini Sarkar
"This year, for the opening night when we decided to invite Indian Ocean, we didn't realise that it would turn out to be one of the best musical evenings that the club has witnessed in recent times! They were absolutely brilliant. Even people who had never heard Indian Ocean perform before, left as fans that night"
— Malini Sarkar, chairperson of the entertainment committee, Tollygunge Club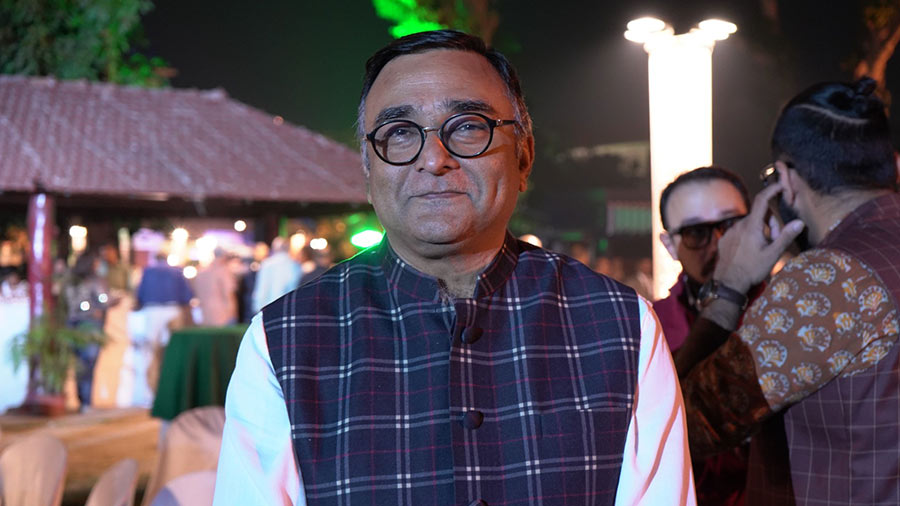 Sujoy Banerjee
"With Tolly Fest, our expectation is to bring the members close together because throughout the year the members are occupied with their respective disciplines. But when we work in a team, we learn how to bond and a feeling of camaraderie is created. With Indian Ocean, the right kind of energy was created for the fest"
— Sujoy Banerjee, vice-president, Tollygunge Club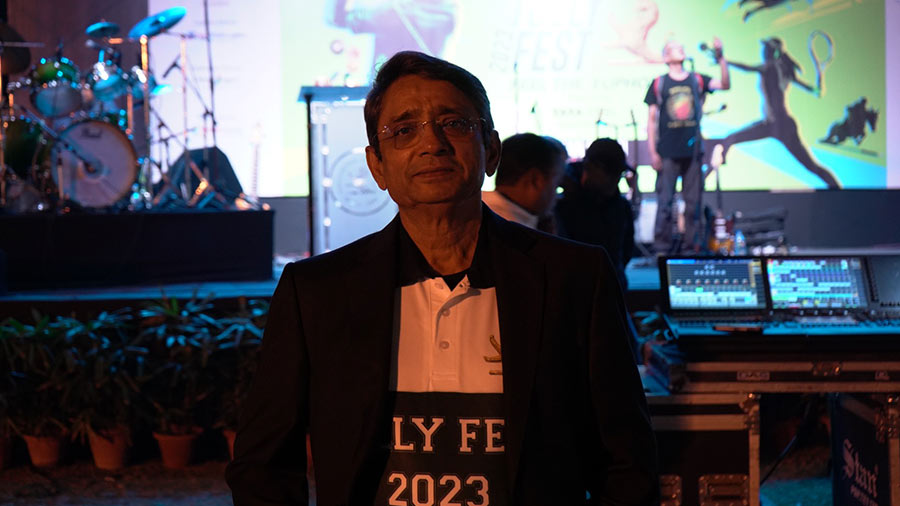 Viren Sinha
"The main idea behind the Tolly Fest was for club members to bond and make new friendships. We have games which are both cerebral and physical. We also wanted people who've never played some sports to try out new sports in celebration of the spirit of Tolly. We invited Indian Ocean because we wanted the event to start off with the adrenaline rush of their pulsating performance"
— Viren Sinha, chairperson of the Tolly Fest committee