Art
In Pics: Centenary exhibition on the artworks of Somnath Hore
Emami Art presents the exhibition till July 24 at Kolkata Centre for Creativity
By
Subhadrika Sen
| Published 20.06.22, 06:39 PM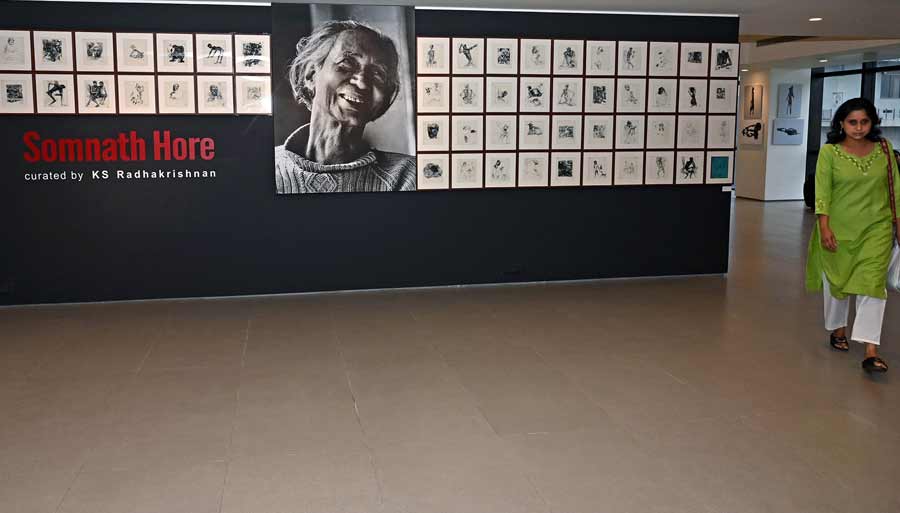 Emami Art in association with Arthshila Santiniketan is hosting Somnath Hore: A Centenary Exhibition to showcase the artworks of the late artist and sculptor. The exhibition is on display at Kolkata Centre for Creativity till July 24.
Amit Datta/My Kolkata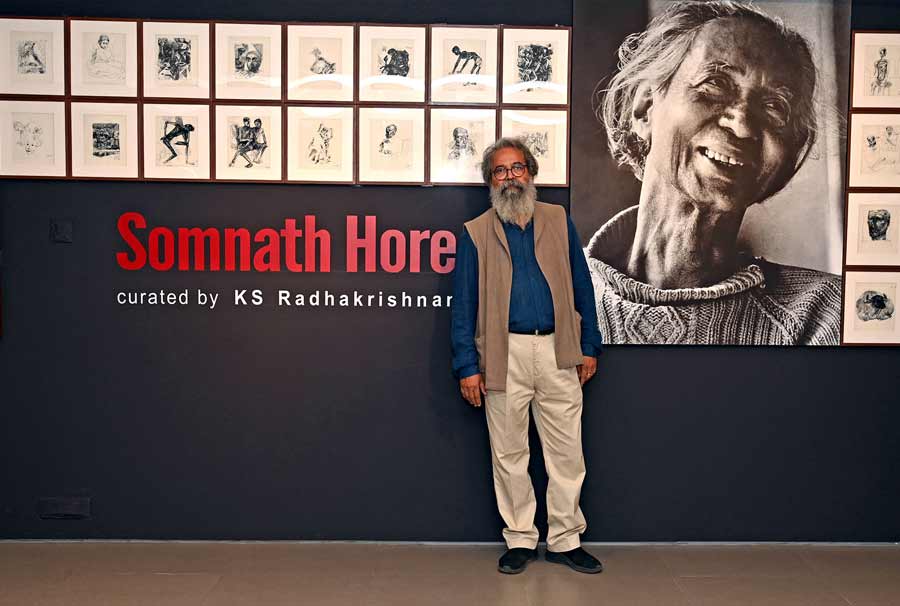 Curated by sculptor K. S. Radhakrishnan, the show's main highlights are sketches from the artist's unpublished sketch book during his stay at Santiniketan from 1987 to 1988.
Amit Datta/My Kolkata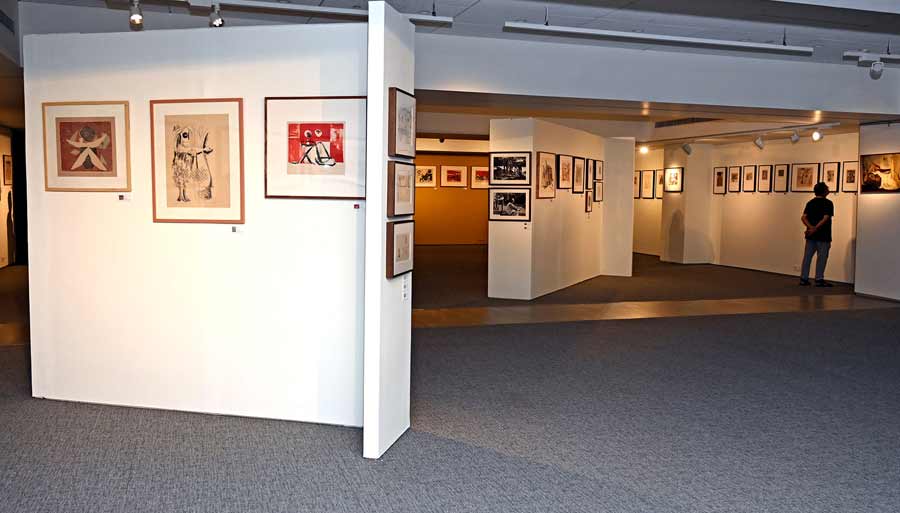 A view of Somnath Hore's artworks including intaglio prints, etchings, drawings, paintings and sketches at the exhibition gallery.
Amit Datta/My Kolkata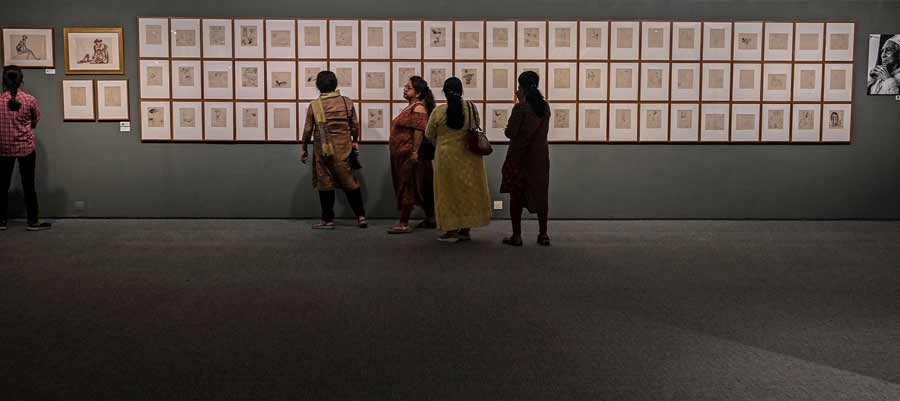 A group of visitors admire the artist's pen-and-ink sketches from 1997.
Amit Datta/My Kolkata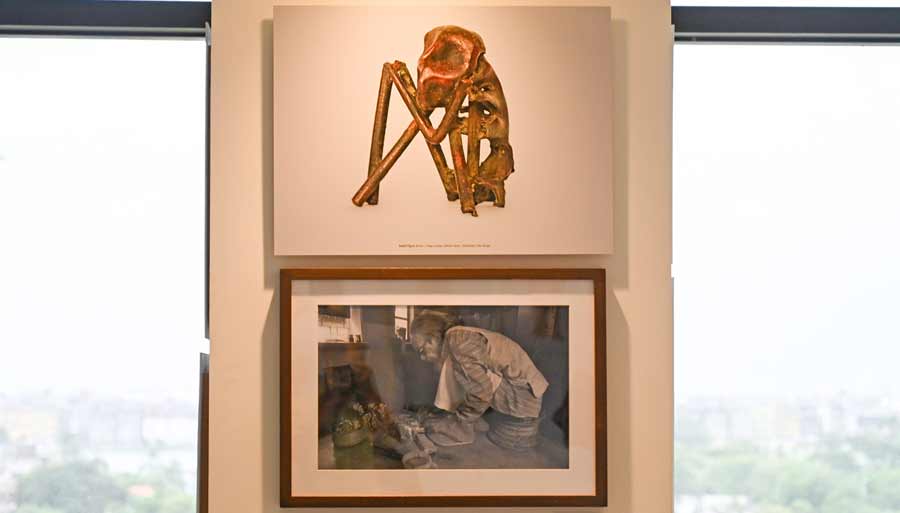 Somnath Hore's sculptures are displayed through digital prints. Some photographs of Hore working in the studio are also part of the exhibition.
Amit Datta/My Kolkata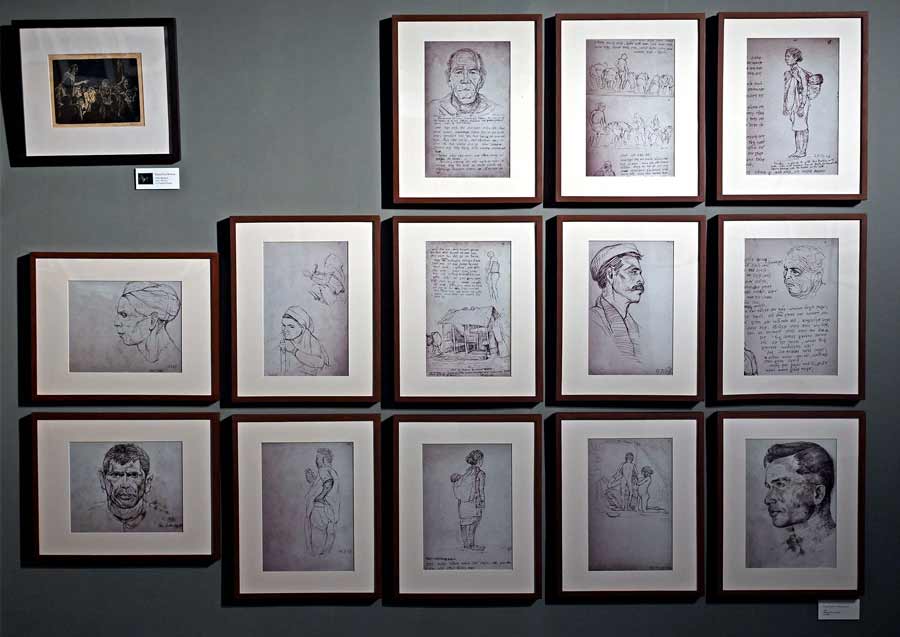 Pages from the artist's
Amit Datta/My Kolkata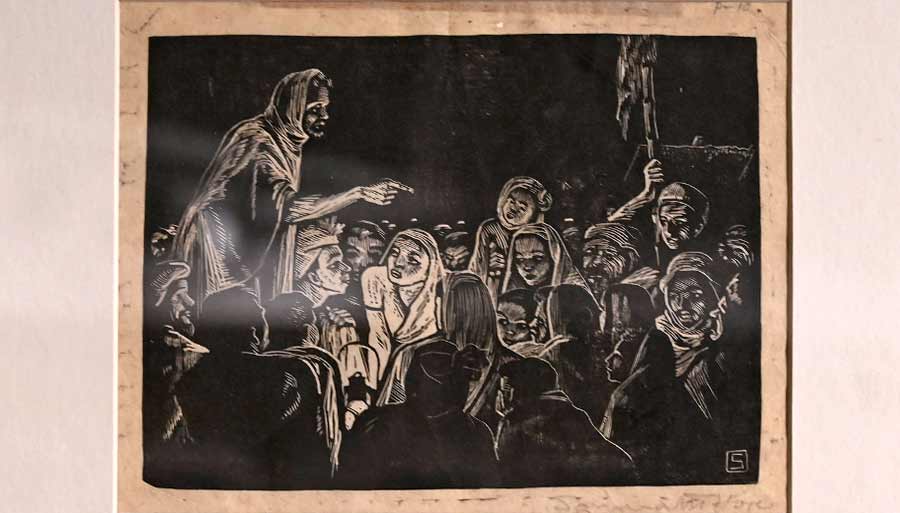 One of the Somnath Hore's most famous woodcut prints titled Ratey Khuli Baithak from 1946.
Amit Datta/My Kolkata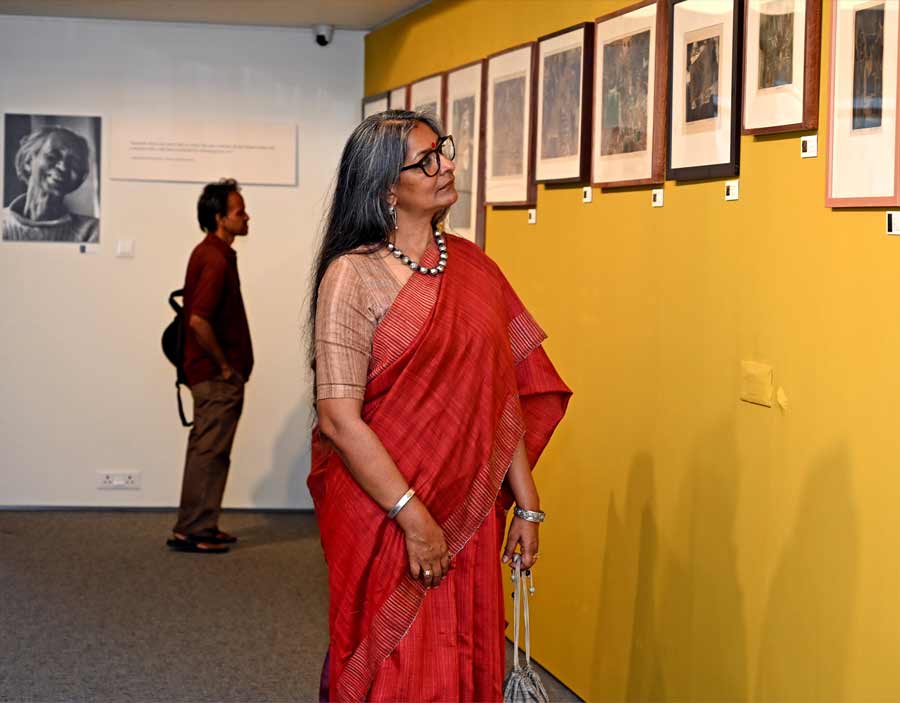 Nandita Palchoudhuri, consultant-curator of Indian Folk Art, Craft and Performances, takes a walk through the gallery.
Amit Datta/My Kolkata