Event
Highlights from Meta's first 'Creator Day' in Kolkata
Over 300 creators attended the event
By
My Kolkata Web Desk
| Published 23.10.22, 06:17 PM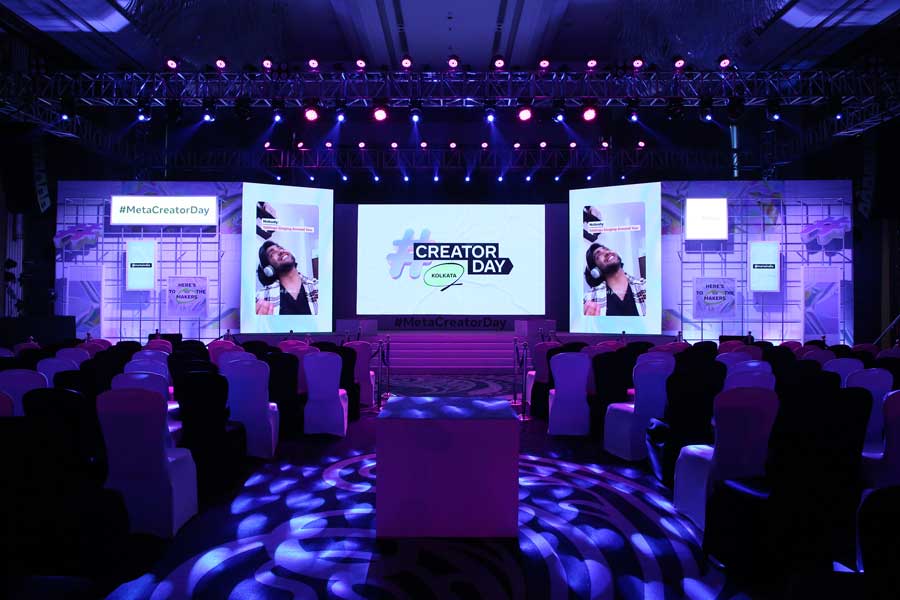 Meta held its first Creator Day in Kolkata on October 22, offering creators a global stage with Reels. 'Creator Day' is Meta's annual flagship event to celebrate creators, and provide them with an opportunity to create, collaborate and learn from each other. The 2022 version of the event will take place across 5 cities — Mumbai, Hyderabad, Kolkata, Chennai and Delhi.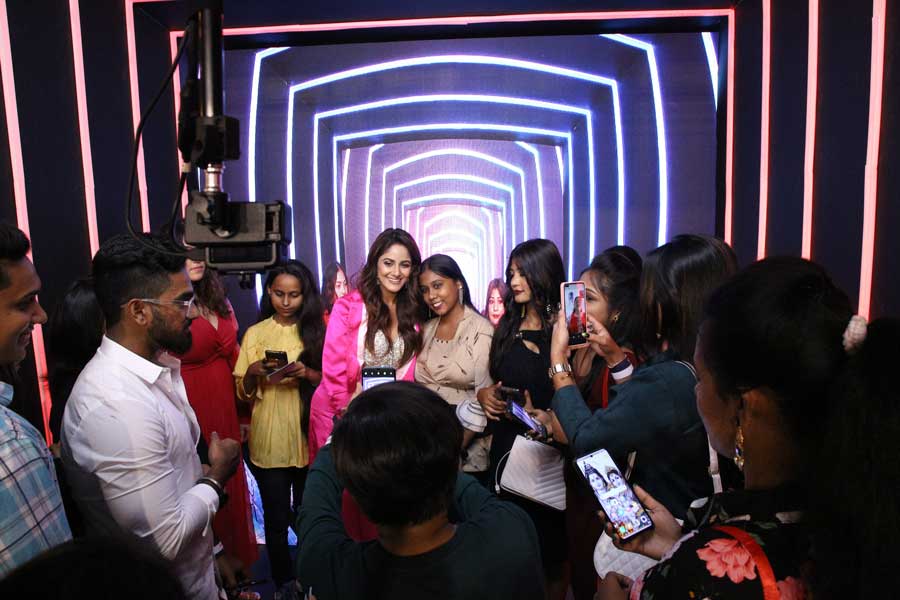 Creators Mahamuda Khatun, Praveen Sethia, Pawan Kumar, Puja Kumari, Sneha Kumari, Aisha Madhi, Happy Prince and Trina Saha were ambassadors for Creator Day. Tollywood actress Trina Saha with influencers at Meta Creator Day, Kolkata.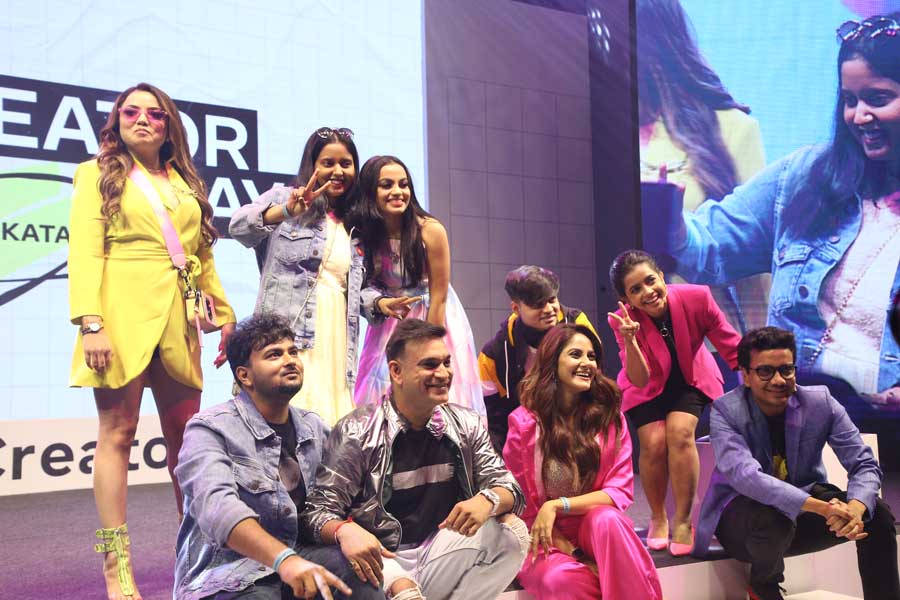 Over 300 creators attended the event and had the opportunity to participate in the sessions on collaborating with other creators in the best possible way, on brand partnerships, making the best reels and on creator wellbeing. In picture, RJ Praveen, Trina Saha, RJ Agni strike a pose with influencers at Meta Creator Day, Kolkata.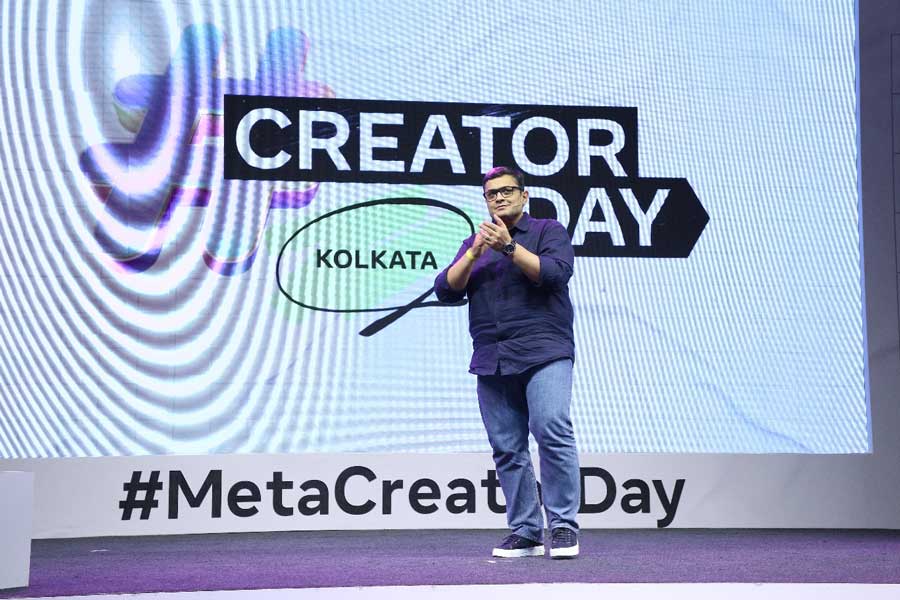 Manish Chopra, director & head of Partnerships for Facebook India (Meta) delivered the keynote address at the event. "We admire creators because of their impact in shaping culture, by sharing and building communities using Reels on Facebook and Instagram. We believe using our platforms, creators can be global icons of tomorrow, and we're working towards this by providing them with product features and unique programmes. Sending creators to Australia, to collaborate with cricketers across the globe, at the ICC Men's T20 World Cup, is our latest effort," he said.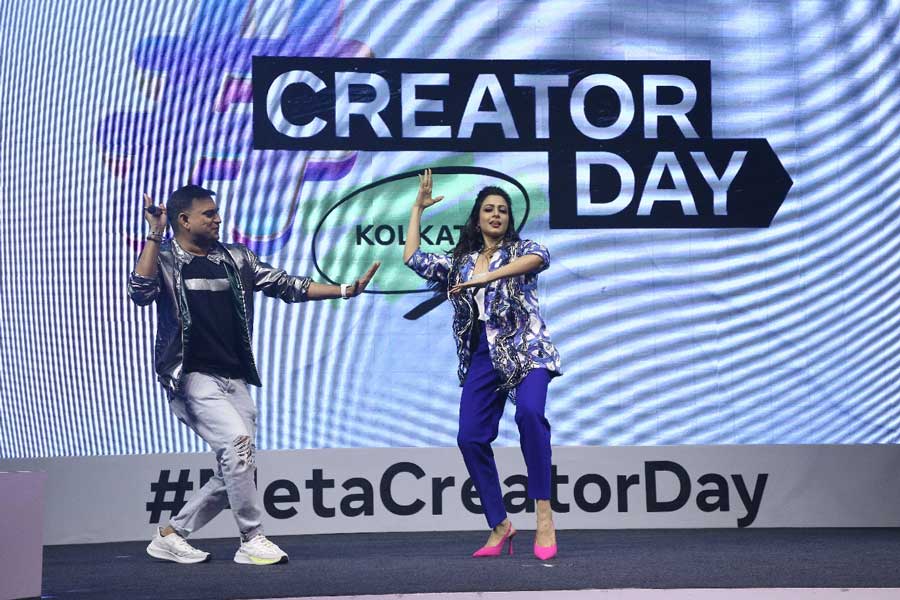 Actor Koel Mallick was also present at the event and engaged with the creators. "The energy and creativity I see in creators from Kolkata is admirable and inspirational. I regularly scroll through your Reels on Instagram and Facebook and am impressed with the communities you're building. Congrats to Meta, for bringing this creator community together in West Bengal, for inspiring young people in the state, and for having me at the event," she said.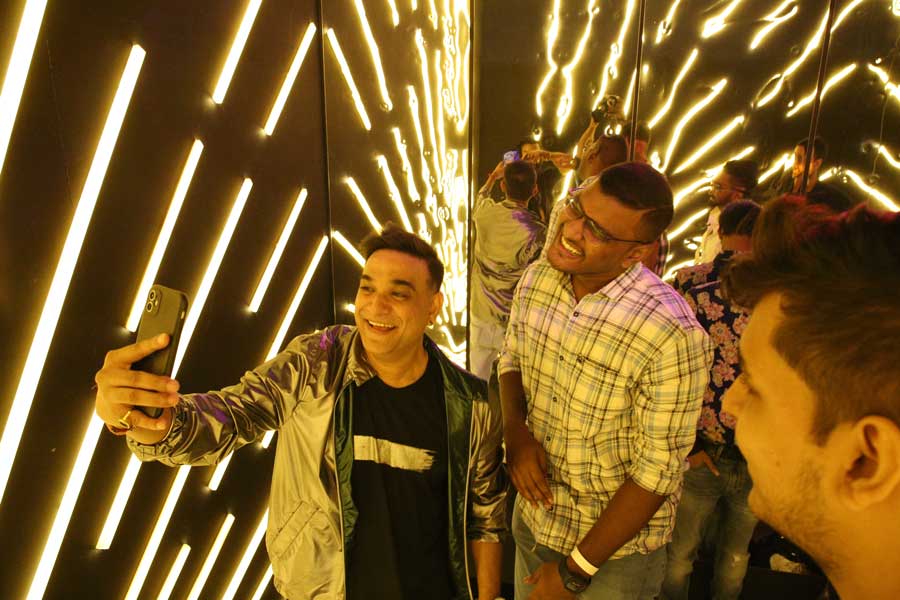 It was also an occasion to underline Meta's latest partnership with the International Cricket Council (ICC), for the ICC Men's T20 World Cup, which gives creators a global stage to perform and showcase their talent. In picture, RJ Praveen poses with influencers.