Poetry and music are a timeless relation, connected by the common thread of emotion. They complement and enhance each other's merit. The recent launch of author Ananya Chatterjee's latest book at The Harrington Street Arts Centre brought this experience live for the guests, creating a memorable evening indeed of the beautiful mingling of poetry, music and anecdotes.
Barefoot On Splintered Glass, Chatterjee's fifth book, is a collection of poems that delicately uses nature tropes to talk about identity, displacement, heartbreak, loneliness and bruises. Published by BookWryter, the book of 60 poems explores the depths of the author's emotions centring human relationships and translates them into words that successfully create a shared space of relatable, universal experiences, situations, thoughts and feelings with the reader.
Ananya, who is a bilingual poet, also works as a technologist and translator. Her publisher Linda Ashok also comes from a technology background and ventured into publishing to make contemporary voices heard. The launch event was graced by actress Deepti Naval and music composer Debojyoti Mishra. It was moderated by poet Sunil Bhandari. "The poems that are there in the book have been written over the last three years, since 2019. From the beginning I wanted this book to be a book of seasons, which is why I divided it into four parts — summer, winter, autumn and spring. So I started looking at my poems which had not been published so far and had some connection to seasons in them. Either a direct mention of the season or something related to it," said Ananya, about creating the anthology.
Recalling her first interaction with Ananya, Deepti Naval, said, "I met her not very long back but I felt I have known this person for so long. Once we went to the Shimla festival and after coming back to Delhi, she messaged me. I asked her to send me one of her poems and then asked for another…she is such a sensitive person that only poetry can come out of that."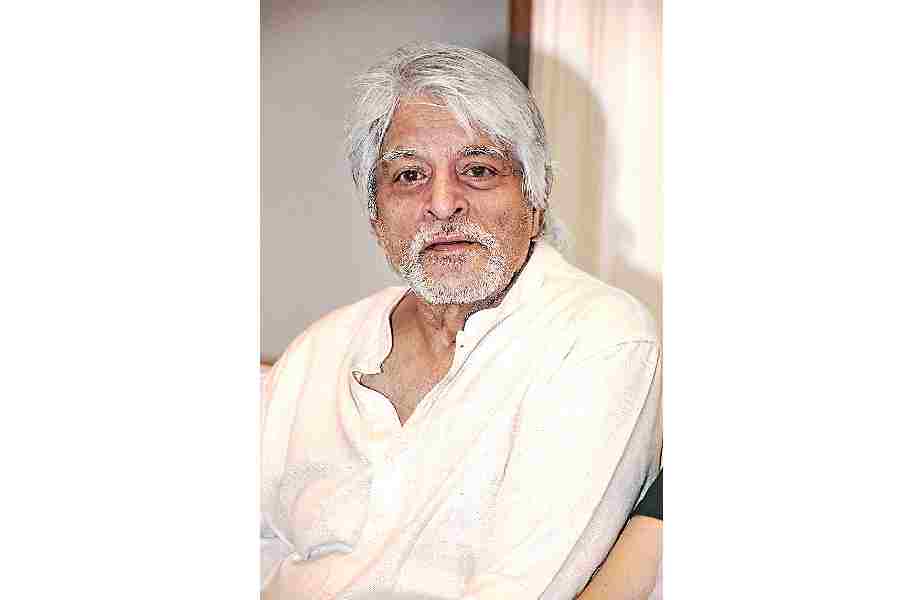 "What inspired me is Ananya. She has this way of bringing words alive. I don't consciously write poetry. I write about an incident… if it has a meter it becomes a poem. I don't look for anything when I am reading a contemporary poet's work. I like to immerse in that particular moment of absolute joy and sadness, whatever the poet is communicating," said Jayant Kripalani who wrote the foreword of the book.
Poetry reading from the book and Debojyoti Mishra's violin were interludes for the discussion that followed. Mishra, who played Bahu manaratha, said, "As Deepti said, these are emotions that can be shared only through poetry. I was improvising and suddenly there is music brewing and brewing inside me… but I suddenly saw Deepti's face and played Bahu manaratha."
Talking about what she looks for in a young poet, Deepti said, "I think the first response is to not see into the technical aspect of it and to see what the poet is trying to say. You have to see the persona beyond those words. The way she expresses some of the images in the poems, they were very new for poetry." As the emotions of pain, heartbreak and loneliness stand prominent in her writings, Ananya explained, "It is catharsis I would say. Most of these poems came as a release when I was not being able to consciously make sense… and sometimes I take from experiences of other people also, not just mine and I feel terrible and think is it so important to write?" Mishra, who read her poems back in 2015, said, "I am finding new cadence in her poems. For me, once you write down written words it is not yours. You don't get to live it again but in music, you can… very rarely you get a chance to write a happy poem."
"But do poets live in a world that's sadder than what other people live in?" — moderator Bhandari asked. Deepti, who herself is a poet and a painter, besides being an actress, answered, "I don't think poets live in a world that's sadder but it is a way of dealing with ourselves and what we are. It is the cataloguing of a moment." She gave the example of her poem Peacock Crossing which was inspired by an incident of her driving and having to stop because peacocks were crossing the road. The event progressed with the discussion of Ananya's choice of titles for her poems, whether she follows a routine to write and much more. "No, I don't sit to write but rather poetry makes me do that. It makes me leave my work and write. I used to think the thoughts would stay with me but no it doesn't. So, now I don't wait. Many of my poems were written in cafes. Some very nice situations arise out of such places. I have sometimes been asked to translate my own work but it is difficult. I have translated other's work but can't do mine as I think in that language," she said.
The discussion concluded with Linda Ashok's thoughts on publishing the book. "In India, the space of publishing poetry is a bit difficult. I found there isn't enough representation of poets in Bengal. There are a lot of Bombay poets, Gujarat poets, Delhi poets. I wanted to break even in that space. There were voices waiting that I wanted to amplify and Ananya was undoubtedly my choice. I am a technologist and Ananya is also one. So, I connected with her. It was a literally overnight deal," said Linda.