From yummy cinnamon rolls to delicious plum cakes, Christmas is the season for indulging in baked goodies. On December 20, Subhas Bose Institute of Hotel Management organised its annual cake-mixing ceremony in their seminar hall to welcome and celebrate the yuletide spirit.
Rajib Sen, president of SBIHM, dropped by. Group director of the institute, Bidisha Sarkar, was also present. Students from all the current batches came forward to take part in the celebrations. They were encouraged and praised for their efforts by both the president and the group director.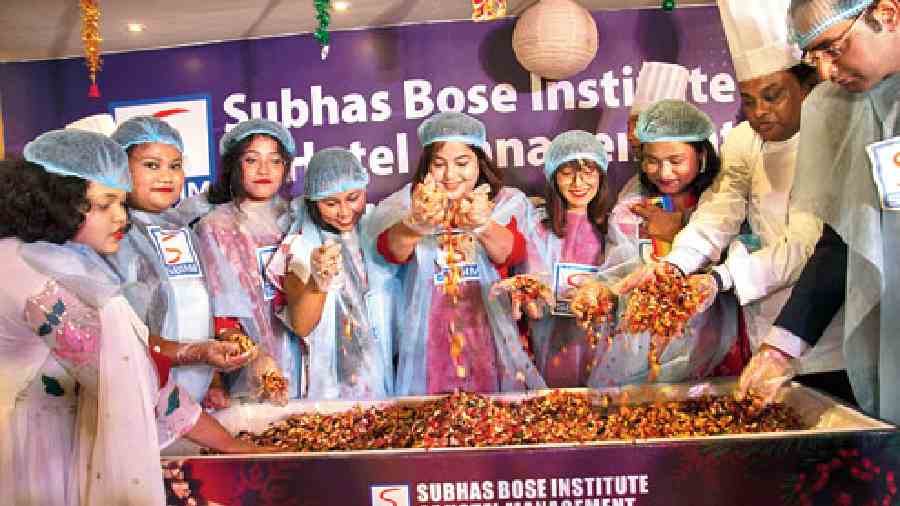 Bidisha Sarkar, the group director and chef Mrinmoy Pal, guided the second year students through the mixing process
The ingredients that went in the mix included dry ingredients like cashew, pista, walnut and dried fruits like dates, tutti-frutti, cherry, raisins, black currant and figs. These were mixed with different types of liquor such as whisky, brandy, gin, vodka, red wine and beer. The chefs of the Production and Culinary Department of the institute along with the students of second and third year poured the liquor to mix the fruits and nuts.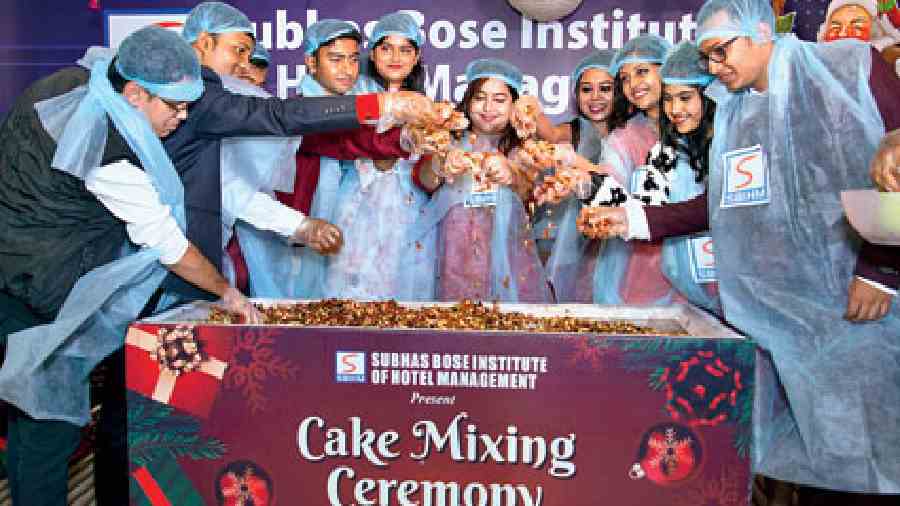 The first year students of the institute were also enthusiastic participants in the activity
The mix was marinated and made for delicious traditional Christmas cakes that students, faculty and the management were able to dig into, starting December 23, making it just in time before Christmas rolled in.