A Master Mentors workshop held at Refinery 091 hosted flair bartender Ami Shroff, with live music, jugglery and people from all walks of life. The event had fun sessions where everyone was assigned a table and provided with assorted essences and lime. Ami was especially encouraging when it came to questions and answered everybody with patience and a dazzling smile. She gave us a sneak peek into the world of flair bartending, her interests and tricks, as we caught up with her on the sidelines of the event.
What inspired you to get into flair bartending?
At that moment flair and bartending inspired me. It was fascinating to see someone being in charge of this little space. I was an 18-year-old so alcohol seemed interesting and the flair, the finesse of juggling bottles amazed me. We would do it with empty bottles, the juggling art that we learnt from seeing bartenders and it started without cocktails, then it later grew into a profession. Later, I also got into the juggling arts, which is what inspired everything today. My best friend and I started learning the trick of the trade and from the beginning, before it was an established profession, we started earning money from it. So, this is in short what flair bartending means: when you add the flair to regular bartending.
What was the first cocktail or drink you started with?
Can't remember, but maybe mojito was amongst the first drinks I ever made; it was also very popular at that time. I also made Cuba Libre, which is plainly rum and coke. It was amongst the easiest things that I started with or rather was allowed to start with. You learn how to pour a small or a large, which ice to use, the glass... everything to get familiarised with the art.
What is your best cocktail hack?
I don't know if I have a hack as such, but I do use flowers a lot lately in the drinks that I make. I started developing a closeness to flowers and making different aromatic brews with it. A cocktail that I usually make and one as such I'll be doing today is a brew made of four flowers: rose, butterfly pea, jasmine and lavender, which we have brewed together in different proportions and we are going to use it with a gin and tonic... I think the concoction works wonderfully. Hibiscus is another flower I use a lot in my drinks... the bitterness, the lovely colour as well... it all sums up when I experiment with various flowers in the mixture and always end with a pretty garnish like rose petals.
Where do you see yourself in the next 10 years?
It keeps changing, because if you asked me this question 10 years ago, I'd have a different answer. I think now, I just want to get better at what I do, be content and be in a happy space. I also want to have a good life and work balance, and focus more on myself and things around me and things that drive us; make the bar a more sustainable space, I just want to get better at what I do! I also want to engage in growing more plants and planting various flowers and get into the art of gardening.
You have won several awards, what advice would you give to the younger generation opting for flair bartending?
I'd say explore! It's great to enter into new spaces that you don't know anything about; it's a new world, it's going to be exciting, at some moments it's going to be scary and that's okay! It is a part of the excitement. We make mistakes and it is okay to make certain mistakes along the way, you just have to be comfortable with the idea of learning through your mistakes in a way and just accepting them! Someday when you become a senior, the idea is to allow others make a mistake too and eventually learn from them. The trick is to observe everything around you, it doesn't necessarily have to be another bartender, it can be anything from the Internet or any other place and imagine if you could make it into an innovative drink. Just find and use your creativity, it is eventually the answer to everything!
Ami's concoctions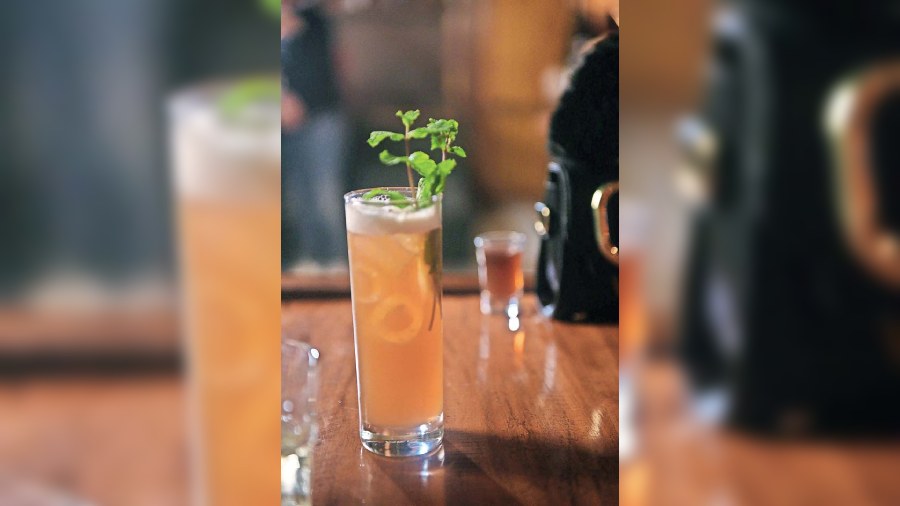 Tipri Tapri was a gin-based cocktail with kombucha tonic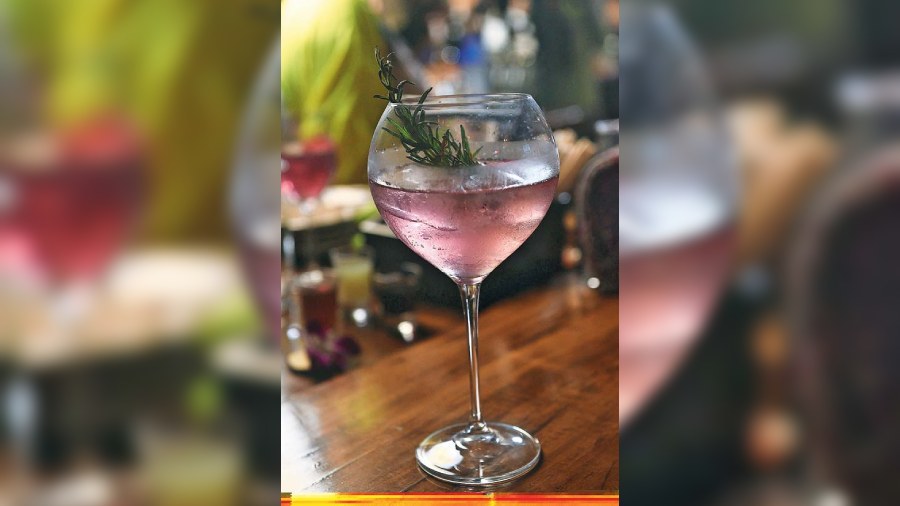 Fly with me: As pretty as it was tasty, this was a gin-based floral brew with tonic.
Snapshots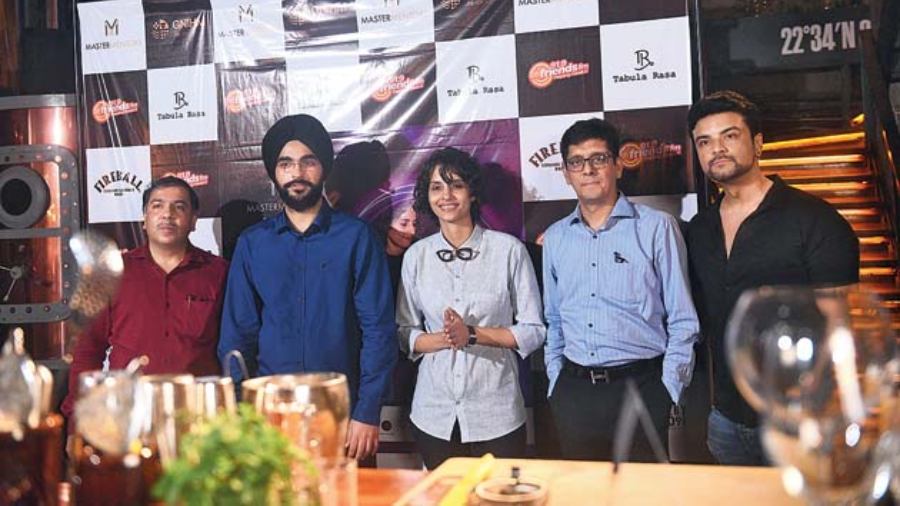 (L-R) Aniruddha Das, Simarpreet Singh, Ami Shroff, Sarat Kumar Parsan and Suraj Juneja. "Master Mentors is an online platform, live on both apps, iOS and Apple, and is available on the website, master mentors.in. There, the best mentors in the country teach their craft via online platforms, and there are various crafts: sitar, culinary, DJ-ing, etc. Now that the pandemic is over, we can have physical masterclasses also. We started something new where the student can meet the mentor face to face, where the mentor flies down here to Kolkata to help the students," said Suraj Juneja, founder, Master Mentors, who has Aaquib Hussain and Vijay Racch as co-founders.
"Like any other sector, bartending is also changing a lot. We want our students to experience the kind of change that is happening in the hotels, pubs and industries, so that they learn by visualising what goes on in the world. And with Ami Shroff here who's absolutely inspiring, it's a great scope to learn the trick of the trade because nowadays with the pandemic and uncertainty, everything should be learnt properly and the students should understand real-world methods," said Simarpreet Singh, director, JIS group.
Pictures: Rashbehari Das
Young and budding bartenders were spotted learning with enthusiasm as they participated in the workshop.
"I loved the event! The uniqueness and such profound skills of Ami were all very new and wonderful to me," said Shubhra Shah, an author who attended the workshop.
Bite Right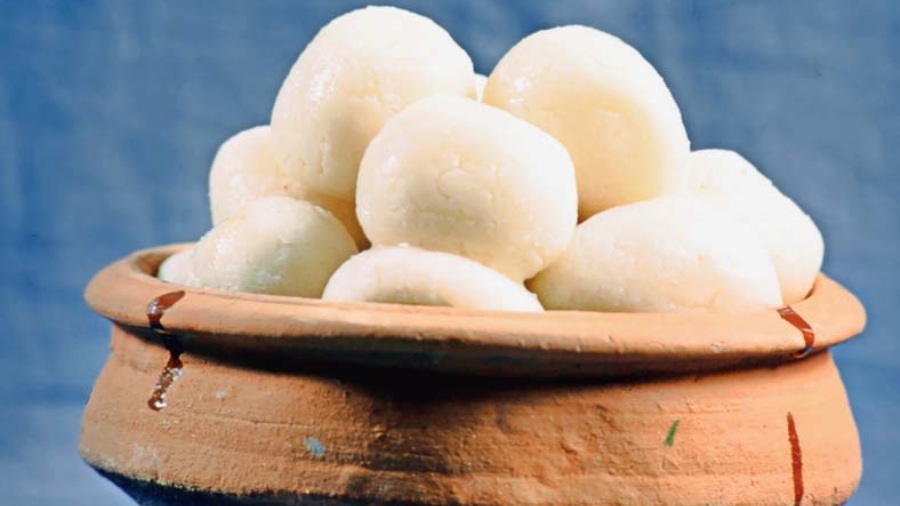 What: Celebration Thali for Raksha Bandhan
Where: Saptapadi, Salt Lake, Golpark, Behala, Baghajatin
When: August 5-12
Timings: Noon-4pm; 6pm-10pm
What to expect: Dig into the thali that has salad, rice/pulao, Jhuri Aloo Bhaja, Luchi, Fish Fry, Payaz-Chingrir Bora, Beguni, Bhaja Moong Dal, Aloo Dum, Dhokar Dalna, Katla Madhuri, Murgir Ghoti Gorom, Mangshor Ghoti Gorom, chutney, papad. End the meal on a sweet note with Chamcham, Rosogolla and paan.
Meal for two: Rs 1,498-plus